11.11 Single's Day Sale 2019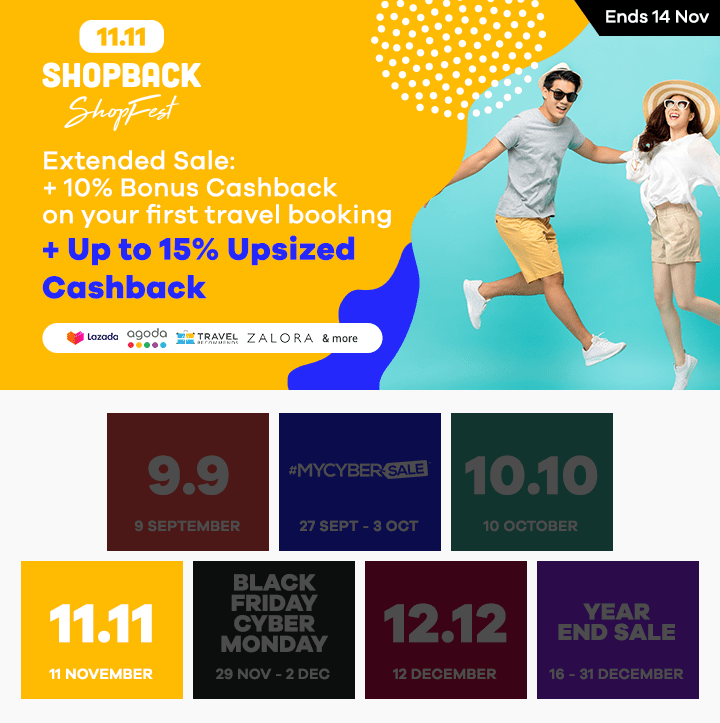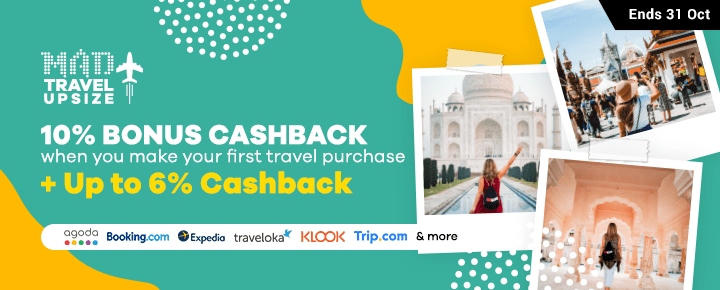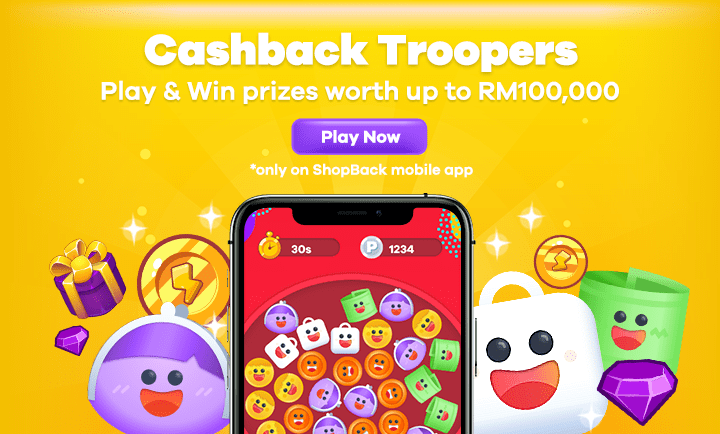 🛍 Marketplace & Lifestyle 🛒
📱 Electronics & Internet 💻
Pamper Yourself this Singles Day with 11 11 Promotions
2019 is coming to an end, and as Halloween slips by, Singles Day inches close, bringing much excitement. 11.11 marks the start of the new gen shopping season, coming in before the holiday season in December, making it a perfect way to start for those who like to be prepared way in advance.
This year is no different. Come November, the annual online Singles Day 11 11 Sales is coming back in full force, bringing exclusive deals and cashback to ShopBackers. When it comes to the holiday season and the season of giving, we often forget to reward ourselves for the year's of hard work, be it at school, balancing work and family and more. Thus, this Singles Day, pamper yourself with treats like new outfits, a vacation or a change of living space with new furniture. Sometimes, making small changes in our daily lives could translate into larger rewards, recharging us so that we are able to better focus on our next steps.
Not Alone on 1111 Singles Day
Singles Day might sound lacklustre to those happily attached, but Singles Day is not simply celebrated by solo individuals! In fact, 11.11 can be a reminder for us to better appreciate our other halves, and a great reason to spend the day together or get a surprise gift for them.
Singles Day is also known as Friendship Day in Korea, where middle and high school girls are noted to purchase boxes of Pepero for their friends. While this chocolatey snack is a popular option for the annual Valentines event, it is also used to convey appreciation for fellow peers this season. For those who wish to go the extra mile, there are even customizable Pepero kits, where you can melt chocolates and create all sorts of alphabets and letterings with the molds given. Find these kits online during 11 11 promotions as well!
Solo or attached, Singles Day and 11 11 sales provide a great occasion to shop to your hearts' desires with multiple promotions and deals offered across a spectrum of items.
Grab 11.11 Coupon Codes in Advance to Plan Your Shopping
Not many people plan for shopping in advance, which is understandable. However, with these coupon codes and vouchers up for grabs, it might not be a bad idea to scout out the different brand names and online portals that would best suit your needs. Draft up a list of items that you would like to purchase or focus on - are you looking for a new work outfit or a holiday outfit? Are any of your electronic gadgets like smartphones and laptops running the last of its life and showing signs of break down? Are there any celebratory events this upcoming November and December, be it birthdays and Christmas gatherings?
Now that you got that in mind, it's time to dive into the 1111 coupon codes on various merchant sites! From credit-card specific ones to item-centric discounts, pick one that would benefit your wallets the most. A Lazada voucher, for example, and many coupon codes are displayed on the store pages or home pages, so you can snag these Lazada 11.11 voucher codes easily and head to the checkout session quickly.
Getaway This 1111 Singles Day!
Besides your usual shopping, there are lots of coupon codes and special 11.11 promotion to be made for the avid traveler! Expedia, Hotels.com, and Booking.com are all aboard this year's 11.11 mega online sale. Now it's time to put into action that getaway you've been itching to go for. If extended periods are not for you, why not travel to another state within Malaysia, and catch a break from your daily routines by whisking yourself away to a new spot. For those who enjoy a kick traveling abroad and immersing oneself in a new environment, check your last days of leave and prepare for your beach trip or winter paradise. Book on Malaysia Airlines with discount codes and promotions. Don't miss out activity packages from Fave as well, so you have flight, accommodation and itinerary all set. With large discounts, this promotion period, what better time than now to book your trips?
11 11 Sales, Promotions and Cashback All Around You
No doubt, one of the most anticipated merchants, besides Lazada, includes Shopee, Taobao, and AliExpress. Having been one of the few online portals that spurred the events, here's our ultimate guide to becoming a Taobao and TMall master shopper. Of course, we cannot forget dahmakan and Zalora, another crowd favorite for online shopping. Arming yourself with the new knowledge, you can maneuver through the site with ease and pick up all the hottest deals before they're all gone!
Filled with great discounts and promotions, you can also get additional savings by shopping via ShopBack. The attractive cashback rates are stacked on top of the ongoing 11.11 sales, dropping these affordable prices by yet another inch. Sites like Hermo, Bonds, Photobook, and Coursera are also offering promotions, so you're getting more than just fashion, beauty and living shopping services!
Bookmark this page so that you can drop by often to find out new exclusive deals from ShopBack, and pinch every penny possible.
More Tips to Save this 1111 Mega Sales
Besides coupon codes and cashback, keep your eyes peeled for things like discounted shipping, a life-saver especially if you're purchasing lots of items or a bulky object. In light of the friendship aspect of Singles Day, we highly recommend rounding up your friends to make a group purchase! Not only do you get to share favourable deals, you can also save up on shipping after splitting costs, or better yet, enjoy free shipping if you hit the target minimum!
Christmas Shopping in Advance? Yes Please!
For those who celebrate Christmas at the end of the year, this is also a great time to shop for presents. This way, you can get the items on time as well as earn savings along the way. Lower the stress level of shopping for the perfect gift under pressing time simply by preparing them in advance. Mainstream choices like toys, clothes and even chocolates can be stored away till the Christmas bells come chiming your way.
Now, are you ready for the 11.11 promotions, because we are!