11street Coupon & Vouchers in Malaysia for May 2019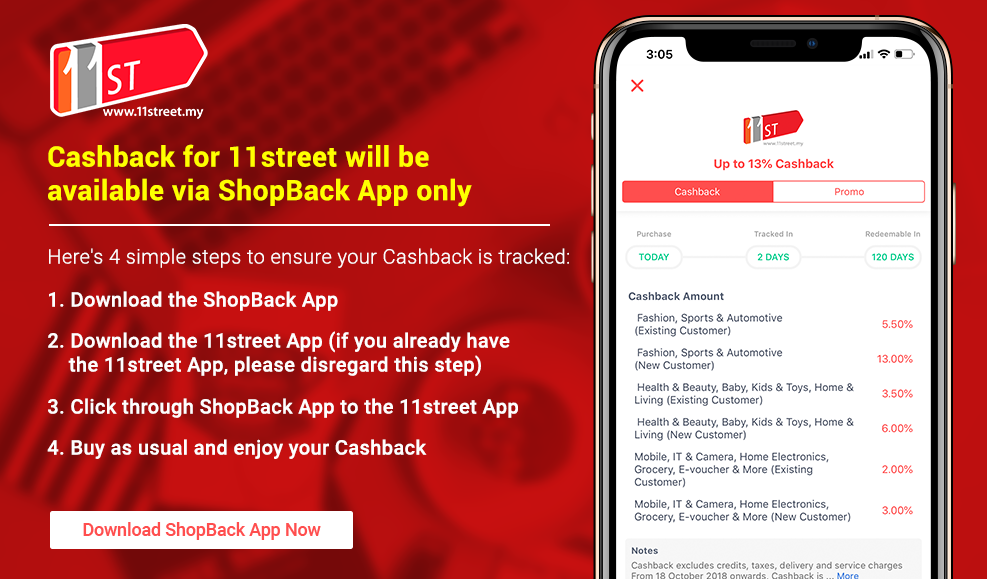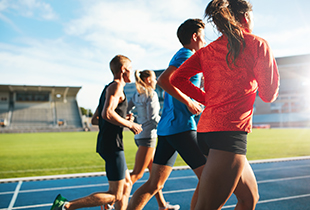 Get RM10 off on "Body and Fit" items on 11Street
Keep fit with RM10 off "Body and Fit" products on 11Street. This 11Street Promo is valid with a minimum purchase of RM120. Check 11Street for more instore discounts. Terms and Conditions Apply.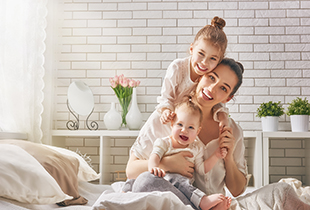 Get RM20 off on Milk Powder in the Official Abbott Store when you buy on 11Street
Milk powder getting increasingly expensive? Take RM20 off Milk Powder in the Official Abbott Store on 11Street. This 11Street Promo is valid with a minimum purchase of RM200. Check 11Street for more instore discounts. Terms and Conditions Apply.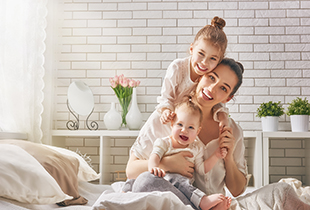 Enjoy 10% discount on Wellness products in the Official Brands Store when you shop on 11Street
Need an energiser? Check out the Official Brands Store for your favourite essences and wellness products with 10% off. This 11Street Promo is valid with a minimum purchase of RM80 and is capped at RM10. Check 11Street for more instore discounts. Terms and Conditions Apply.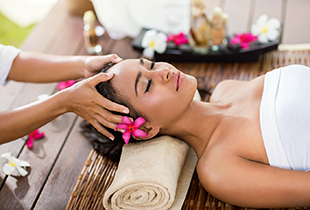 Get 11% discount on products in Caring Pharmacy when you buy products on 11Street
Stock up on your supplements and vitamins on 11street with their instore coupon of 11% off. Download the store cart coupon to be eligible for the discount. Purchase a minimum amount of RM80. This 11Street Promo is capped at RM20. Check 11Street for more instore discounts. Terms and Conditions Apply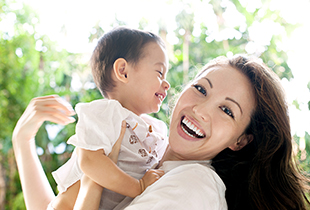 Enjoy Up to 80% off on Baby Gear on 11Street
Need a flashy new carrier or stroller? 11Street has all your one stop baby needs. Don't forget to use 11street coupons to enjoy further discounts for your purchase on 11street. Terms and conditions apply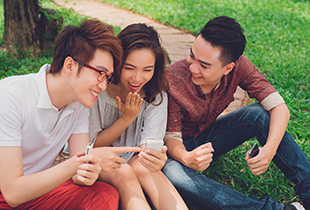 (App Only) 11street promo: Lowest Prices All Year Round + no shipping fee
Look out for great deals on 11street! Free shipping available for selected products. Valid for all customers.
From 19 November 2018 onwards, Cashback only entitled for purchases made on 11street Mobile App only

From 18 October 2018 12.00am onwards, Cashback is capped at RM70 for every order. Initial Cashback may be tracked at the higher amount but will be re-calculated at order level. Cap is based on the initial order value (Refunds are not taken into account).

Return to ShopBack and click through to the merchant every time you are making a new transaction

If you are making 3 separate transactions on the merchant, you should click through ShopBack 3 times, each time before making a new purchase

If you face any errors (eg. payment rejected, incorrect details entered, etc.) during payment at the checkout page, close that window and click through ShopBack again to 11street before making your purchase.
Recent Articles
More about 11street Mobile App
Exciting deals and coupon codes on 11street Malaysia
While shopping on the site is guaranteed to get everyone an 11street discount, there are a lot more deals and offers that take place. In fact these are clubbed under specific headings, allowing buyers to take advantage of every offer that is available in an easy manner.
Shocking deals: A 'Shocking Deal' guarantees the lowest price of a product to the customer. Here, in case the seller is found to be retailing at a lower price anywhere else, the buyer is liable to receive a 110% credit of the price difference.
Hot selling: This section lists all the products across categories that are getting maximum attention. In addition, most of these products come with an added coupon code for a better shopping experience.
Coupon street: Just as the name suggests, this exciting tab hosts a number of coupons to be used by the buyer. Here one can avail different coupons which include store and cart coupons. A store coupon is applicable to all the products by a particular store or seller, whereas a cart coupon is applicable on the buyer's cart and is applicable across different merchants.
Promotions: Under this tab buyers can find multiple promotion offers on new and upcoming products. Sellers get a chance to get noticed by upping their promotions and buyers can see what is new on the website.

11Street offers exciting discounts and deals for its customers. Some offers are run only during specific time of the year like the Christmas sale or Vesak. There are also some ongoing offers which can be availed by credit or debit card customers of partner banks. These have been listed below for your reference:
| Types of Coupons | Deal | Terms & Condition |
| --- | --- | --- |
| STORE CART COUPON | Discount of 11% | Maximum discount of RM20. Offer applicable for total amount of selected store's products in shopping cart |
| SHOCKING 11 | Everything at RM 11 | Range of products from electronics, cosmetics, kids wear, and other items available at RM11. |
| CNY Credit Rebate Angpow | Angpow RM8, Angpow RM88, Angpow RM18 | Only 1000 selected buyers with order with confirmed purchased are eligible to receive the credit. Credit is valid for one-time use only. Credits are only applicable for products purchased within the promotion period & campaign. |
| Nestle Shopping Cart Coupon | 15% | Maximum Discount of RM15% |
| | | |
Save more with 11street coupons on ShopBack
While the offers at 11street are quite generous, ShopBack takes this deal even further by offering additional cashback and benefits by shopping via their site. The process remains mostly the same and is quite easy. Simply log in to your ShopBack account and search for the 11street Malaysia merchant page. You can click on the tab on the home page or use the search button to locate this merchant.
Once you click on this merchant page, you will be able to see all the best 11street coupon, promo codes, vouchers and discount codes available from the merchant. Click on the code that you would like to use and complete your transaction. Along with the discount received from 11street, ShopBack users will also receive additional benefits such as cashbacks, deals, access to sale events and a lot more benefits.
So the next time you want to buy something from 11street Malaysia, make your way to ShopBack and save your money. You can see all the best 11street deals at a glance and save more with every purchase on ShopBack.
Another way to stay connected with your favourite online shopping marketplace is via social media. The company has a strong presence on various platforms such as Facebook, Twitter and Instagram where they constantly update about new products, latest deals and upcoming promotions. Customers can also write in for any queries and concerns that they may have as well as to enquire about any promotion or deal. Connect with them here on Facebook, Twitter & Instagram.
Feel free to check out other online marketplaces such as Lazada and Qoo10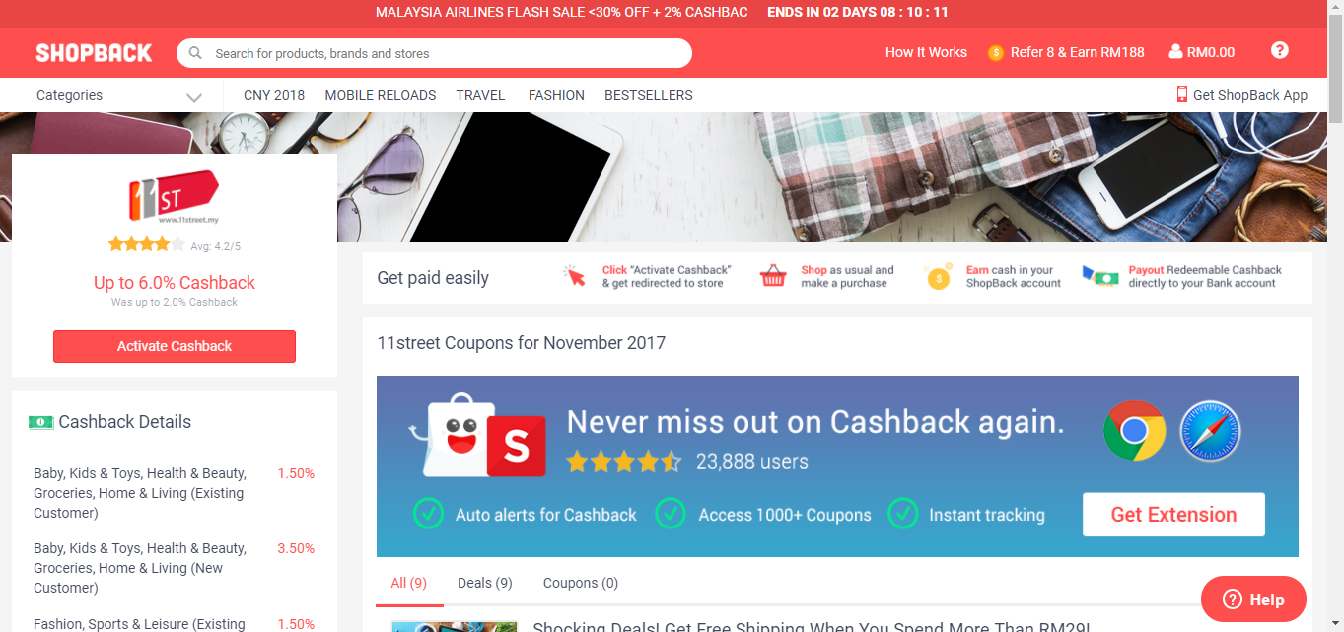 11street Malaysia - Company Background
Online shopping has been gaining massive traction in Malaysia in recent years, and 11street is the latest company to add to this trend. This one-stop shopping mall available online offers a variety of products across categories, to buyers in a convenient, secure and affordable manner. 11street Malaysia is a diverse online marketplace connecting multiple buyers and sellers across a variety of product categories. In addition, exciting deals and 11street coupons ensure that buyers receive the products at competitive prices to further enhance the shopping experience.
While online shopping is offered by a multitude of sites in Malaysia, what separates 11street from the rest is its secure escrow system, diverse products such as health, beauty, electronics, home and kids, among others, and emphasis on customer convenience. The user friendly interface and competitive pricing only serve to further make it a No.1 Shopping Experience for everyone in Malaysia.
However, the company does not forget about its sellers. It was the first company to introduce a seller zone which offers training support and facilities to its sellers. This zone includes several services such as professional photography studios, training centers and a public lounge.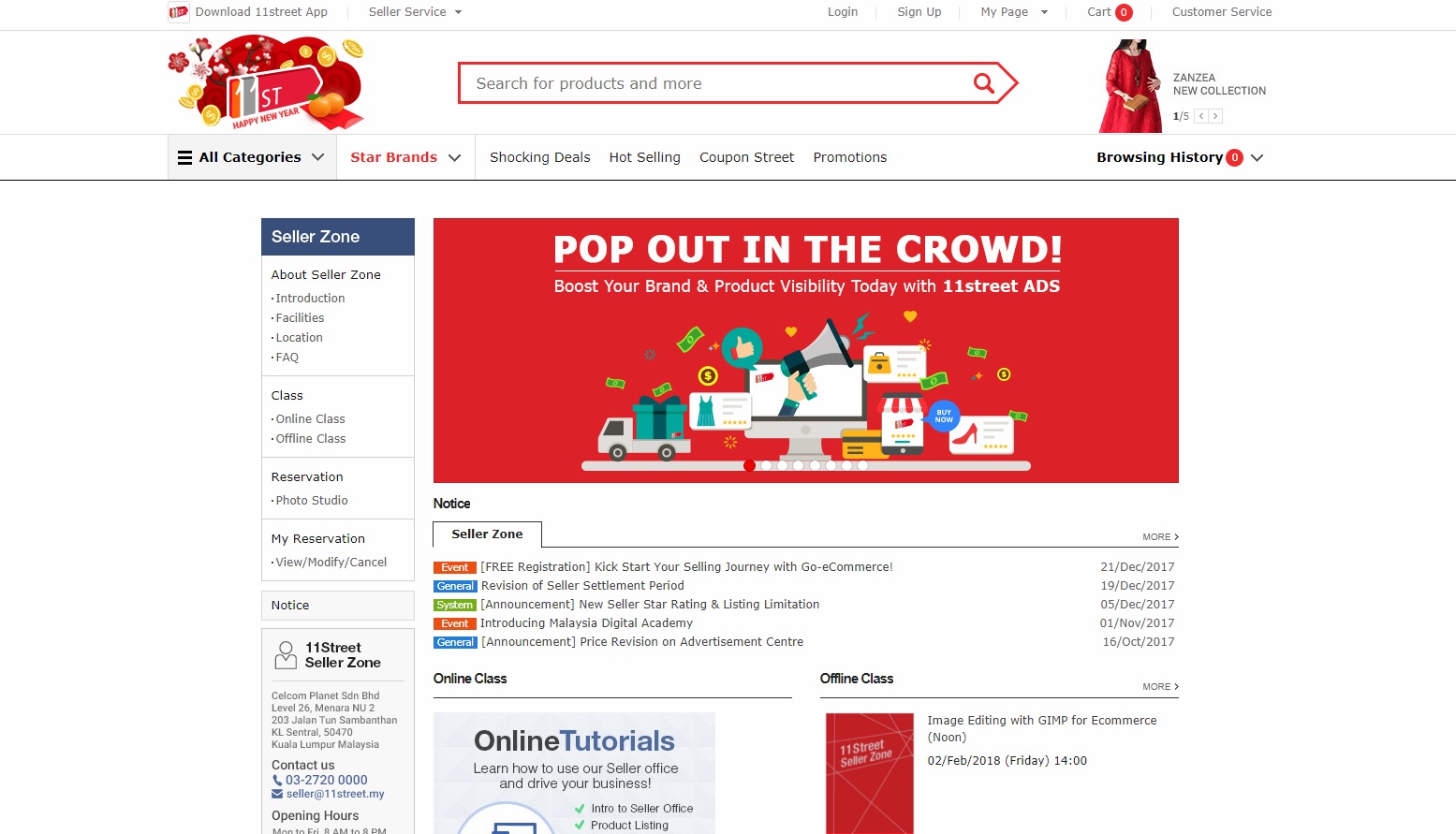 Going back in 11street history
11street is an open marketplace operated by Celcom Planet Sdn. Bhd. which in turn is a joint venture between Celcom Axiata Bhd. and SK Planet Ltd. The company is currently one of the leading e-commerce portals in Malaysia and has been carrying out important operations from its main office located in Kuala Lumpur Sentral.
In 2008, the company was established under the management of SK Planet with over 400,000 sellers serving a customer base of over 30 million. The success of this company also led to an expansion in Turkey in 2012 and Indonesia in March 2014.
In November 2014, SK Planet Ltd. Entered into a joint venture with Celcom Axiata Berhad resulting in the formation of Celcom Planet Sdn Bhd or as it is popularly known – 11street Malaysia. Under the leadership of CEO Mr. Hoseok Kim, the company continued to reap maximum success and hosted a grand launch of the company in 2015. Since then the company has become a household name in Malaysia with everyone looking to purchase newer products and take advantage of the ever-present promo codes for an added discount.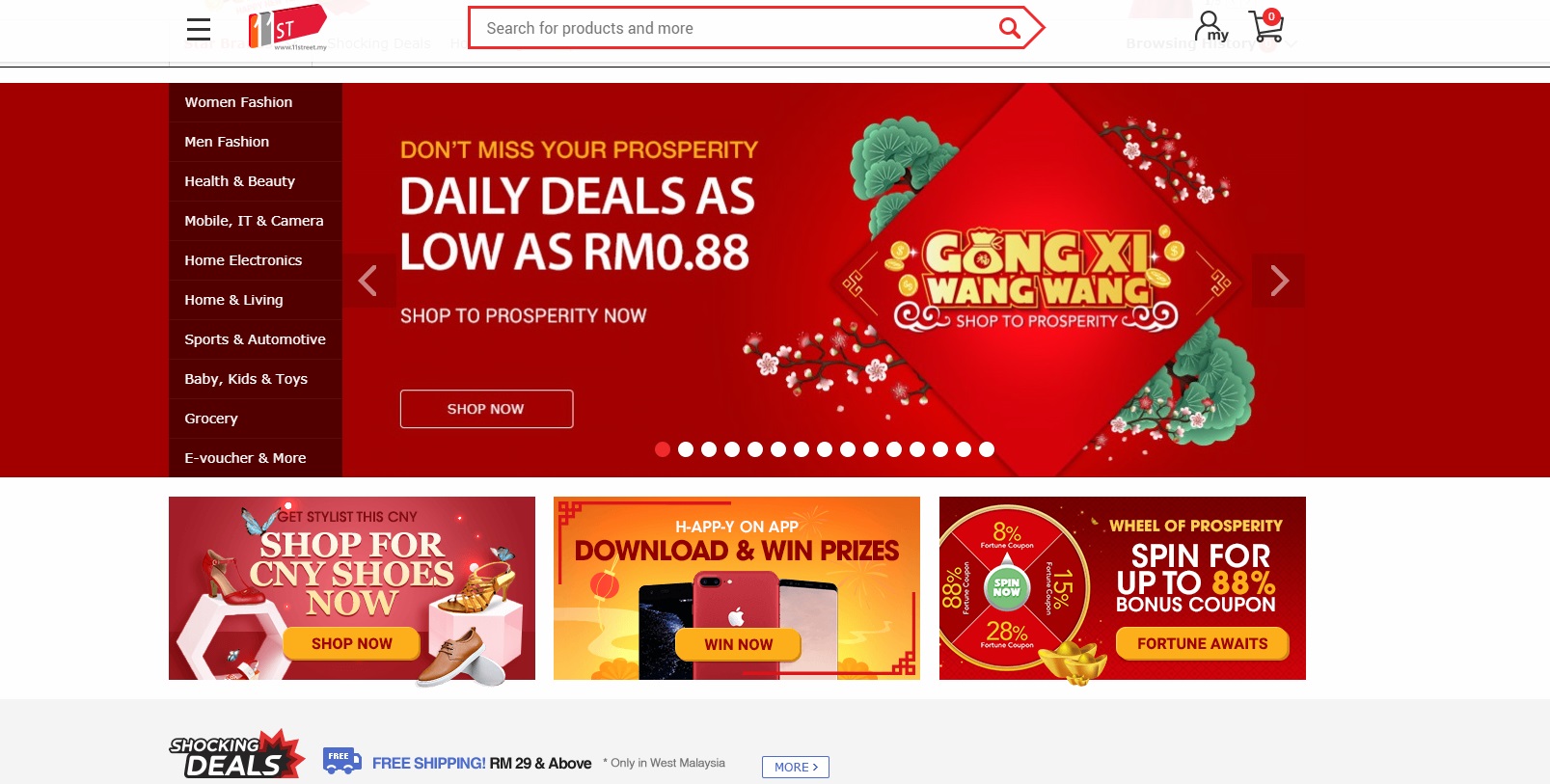 Convenient and affordable shopping like never before
11street Malaysia has changed the game of shopping and especially online shopping. Expensive products like electronics, home living etc. that were once reserved for special occasions and festivals such as Wesak and Chinese New year, can now be purchased round the year thanks to discount codes and vouchers.
A user-friendly interface coupled with a huge database of sellers allows buyers to browse through a variety of products to choose what best suits their needs. The website is organised into several product categories ranging from Women Fashion, Men Fashion, Health and Beauty, Kids, Baby, Home Electronics, Sports, Automotive, and a lot more. The sellers include a diverse lot of domestic and international sellers offering buyers widespread variety at low cost. 11street Malaysia coupons and a diverse variety of products just a click away, have turned this brand into a dependable solution for every need.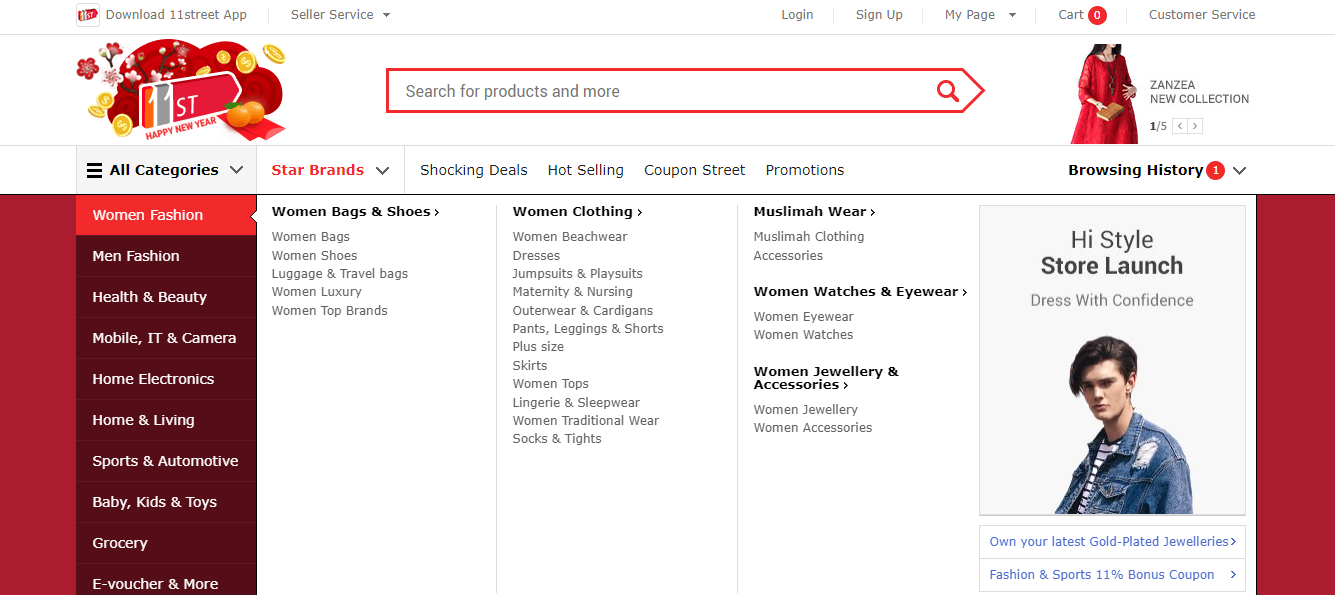 Shopping process simplified with 11street
Making a purchase has never been easier or more secure than on 11street. An added voucher code or 11street coupon only add to the excitement of a good deal. A buyer looking to make a purchase can scroll through all the products available in the category they need. Detailed descriptions and product reviews help give a better sense of the product for an informed decision. Once the buyer has selected the product, he/she can apply the relevant promo code to receive the benefit. For added convenience the company offers several payment options, each of them secure, including iPay88, Visa Credit or Debit Cards, MasterCard, Celcom AirCash, CIMB Bank bank transfer, Maybank2u, RHBNow, Ambank Online Banking, CIMB Clicks, and Hong Leong Connect.
The purchase order is then recorded in the secure escrow system from which the request is sent to the seller. The seller completes the delivery of the requested product to the buyer. Once the buyer verifies that the transaction has been completed and is satisfied with the product, the payment is made to the seller.
This payment format offers huge protection to the buyer while also ensuring the availability of genuine sellers on the site. Every buyer is encouraged to write a review for the product purchased to help other buyers make a better decision. However, that's not all. For every review written, one can earn points which can later be redeemed to purchase more products on the site. Each lot of 100 points is equal to RM 1 and with every review, buyers can maximise their points to earn money. These earnings can then be redeemed for several products on the company site allowing for increased shopping opportunities almost free of cost.
Shipping fee is determined by sellers based on the total weight of their products. Sellers will indicate shipping fee information on their product detail page which may differ based on location. Some sellers may also offer a bundle shipping option wherein the buyer has to pay the shipping fee only 1 time for multiple products being purchased. Instead of paying individual shipping fee for each item, bundle shipping fee is calculated based on the total weight of those products as one.
However, bundle shipping is only available when:
1. those products are from the same seller and shipped from the same warehouse
3. those products have same shipping method (Courier or Direct shipping)
4. the seller has enabled Bundle shipping function for those products
In addition the seller may also offer free or conditional free shipping to the buyer. In case of conditional free shipping, the fee is only eliminated if the buyer meets certain conditions such a minimum purchase amount from the same seller and other criteria.
Buyers have the option to cancel an order if the shipping has not occurred. Post shipment the buyer will have to opt for return.
To do so, go to My Page > View Orders/Shipping and find the product you would like to cancel. Click 'Cancel Order' and choose the reason for cancellation. Select the preferred refund method and fill up necessary information & click 'Request Cancellation' to submit. The refund process will start as soon as cancellation is approved.
Stay updated with the 11street Malaysia mobile app
To make the most of a 11street discount code or voucher, a buyer will have to peruse the site on a regular basis. Without this one can miss out on exciting deals and discounts. However, in this hustle and bustle era, not everyone has the time to track through multiple deals on their desktop.
Here, once again making things easier and simpler for the buyer is 11street with its mobile app available on both Android and iOS platforms, this app is just what you need to complete your shopping list without any hassle.
This app is a tiny powerhouse in your hands. Buyers can shop in a convenient manner through this app while taking advantage of every 11 street promo code, discount and coupon. In addition, several app-exclusive deals and offers such as free shipping are available for app users adding to the savings.
Events and upcoming sale notifications help users stay informed about any deal they may want to participate in. no longer does one need to constantly track or monitor products on the desktop. With this app, users can quickly search for their products and stay updated about upcoming promotions.
With this mobile app, people in Malaysia can shop easily and conveniently any time they want and search for a vast array of products available at competitive prices in a smooth and systematic manner.
Shop and receive cashback with ShopBack
Step 1: Login to ShopBack with your existing account or sign-up for a free ShopBack account in case you are not already a registered member.
Step 2: Find your way to the 11street Malaysia merchant site.
Step 3: Choose the 11street discount code, voucher, coupon or promotion you want to use.
Step 4: Click "Shop Now," and wait as your browser redirects you back to the 11street seller website
Step 5: Complete your shopping session as always and apply the relevant 11street codes to your purchases.
Step 6: Complete your transaction and see the added cashback in your account from ShopBack.
This easy and simple process does not take any time but results in greater savings and more shopping opportunities for everyone.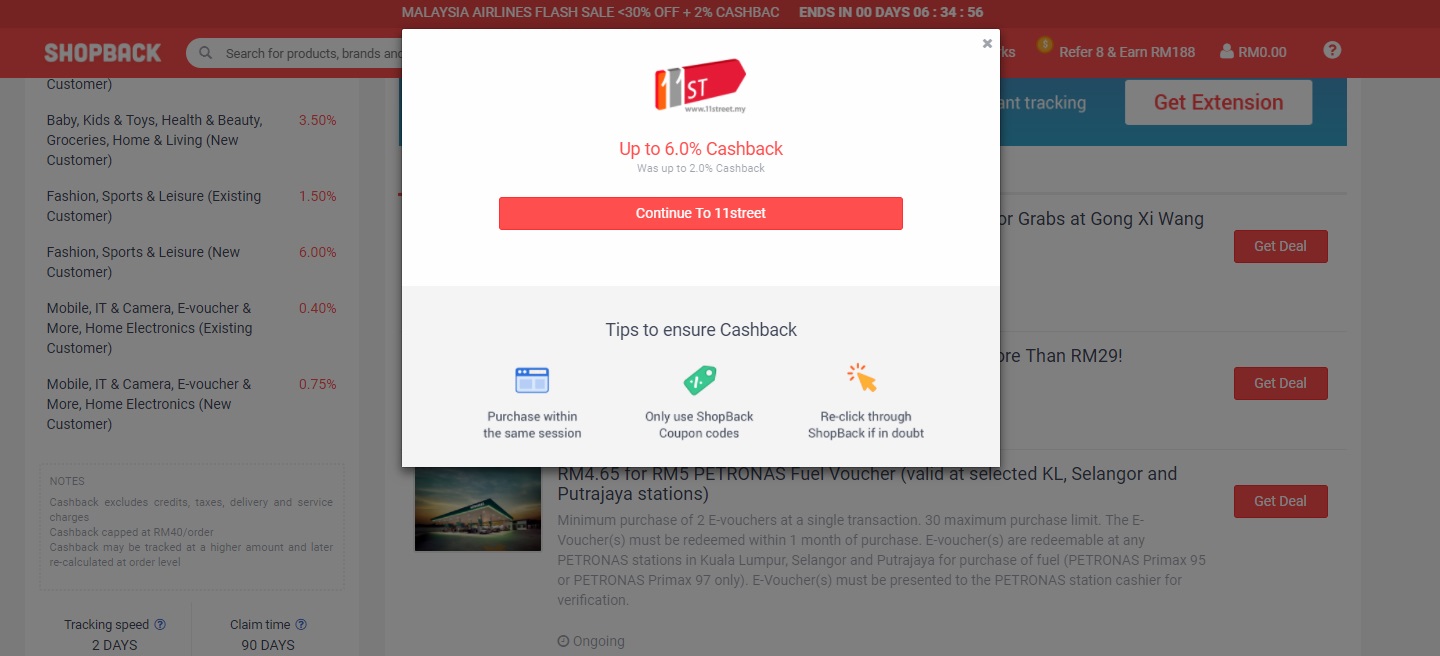 Have your questions answered by 11street Malaysia
11street also has a dedicated customer service team to respond to any buyer queries or dilemmas. Simply connect with the team through their hotline at 03 2720 0000 from 8am to 8pm of Mondays to Fridays and 9am to 6pm of Saturdays and Sundays. They also offer dedicated email accounts for buyers and sellers that prefer to converse over e-mail.
For buyers: hello@11street.my
For sellers: seller@11street.my
A lot of answers to queries are already posted on the sites FAQ page. Here they offer detailed information on various subjects relating to payment procedures, order placement, refund and cancellation, point-redemptions and account help among others. An active blog available by the brand also helps the customers stay in touch with what is happening behind the scenes as well as stay abreast of latest fashion tips, Malaysia and global trends as well as a lot more exciting tidbits from the 11street team.
Connect with 11street Malaysia
The 11street newsletters are a great way of staying updated with the deals and offers on the site. These newsletters cover upcoming deals and also offer users curated coupons based on their purchase pattern.