January 2019 11street Mobile Discount Codes, Promo Codes & Coupons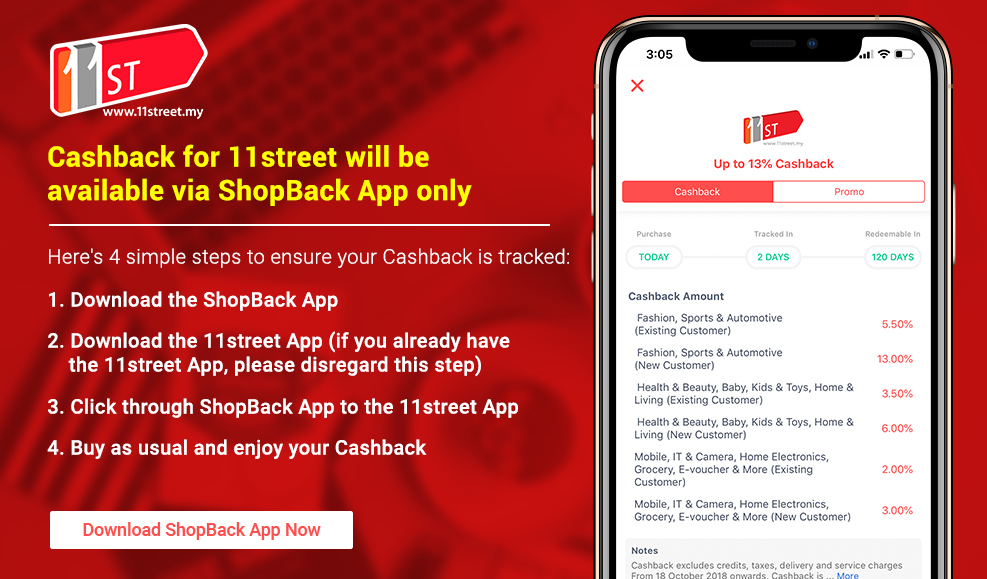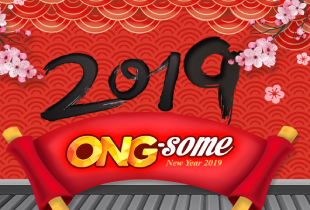 (ShopBack App Only) 11street Ongsome Chinese New Year is on! Up to RM88 ang pow, flash deals from RM9, brand sales & more! Promotion ends 24 January 2019.
11street Ongsome CNY Sale is here! Begin your shopping spree with deals from RM9, brand sale & more + grab up to RM88 ang pows!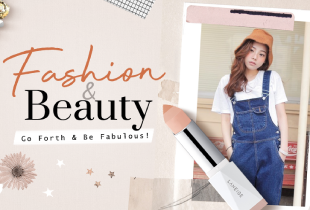 (ShopBack App Only) 11street Fashion & Beauty: Up to RM100 vouchers from brands including Nivea, VOIR, Kinohimitsu, Laneige & more! Promotion ends 31 January 2019.
Shop the latest fashion & beauty deals on 11street and experience bigger savings with up to RM100 vouchers for top brands including Nivea, VOIR, Kinohimitsu, Laneige & more!
(ShopBack App Only) Competitive prices all year round + Free shipping available for selected products
From 19 November 2018 onwards, Cashback only entitled for purchases made on 11street Mobile App only

From 18 October 2018 12.00am onwards, Cashback is capped at RM70 for every order. Initial Cashback may be tracked at the higher amount but will be re-calculated at order level. Cap is based on the initial order value (Refunds are not taken into account).

Return to ShopBack and click through to the merchant every time you are making a new transaction

If you are making 3 separate transactions on the merchant, you should click through ShopBack 3 times, each time before making a new purchase

If you face any errors (eg. payment rejected, incorrect details entered, etc.) during payment at the checkout page, close that window and click through ShopBack again to 11street before making your purchase.
More about 11street Web
Enjoy Discounts Off Christmas Shopping During 12.12 Sales
Whatever you fancy, you can definitely find it on 11Street. But what about discounts, promos, and upsized cashback, you ask? Yep! You can find it all during the annual online 1212 sales! It's quite simply the best time to get all of your Christmas shopping done, while enjoying the promotions and money saved. So what are you waiting for? Click through ShopBack and start searching for your favourite shops like 11Street and more to make the most of this Christmas sale!