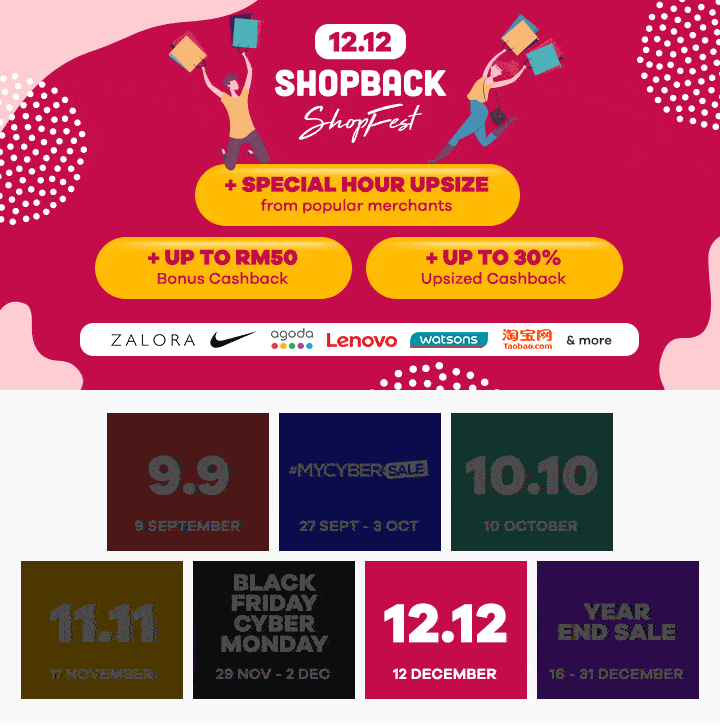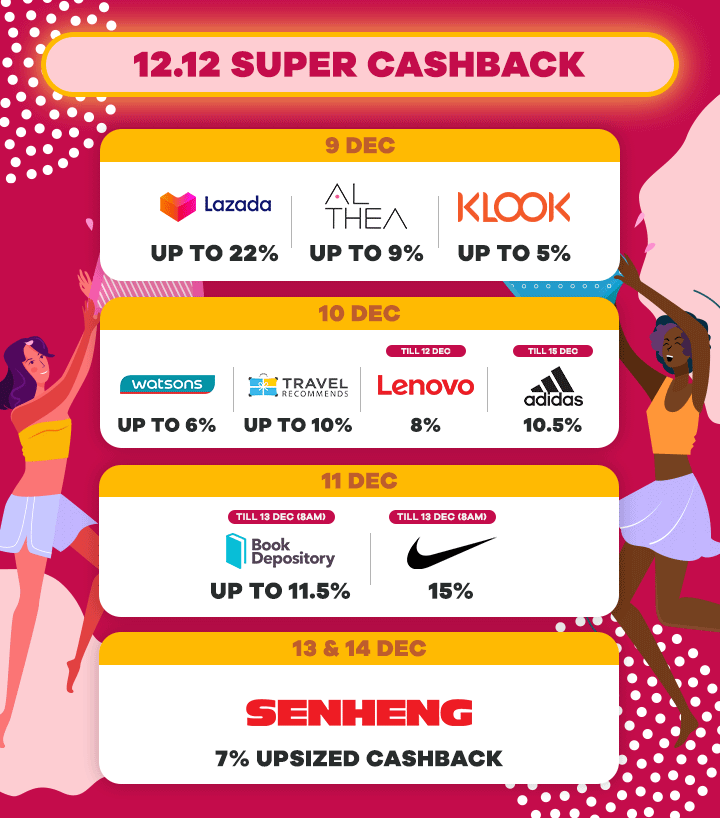 🛍️ Marketplace & Lifestyle 🛍️

⚡ Electronics & Internet Packages ⚡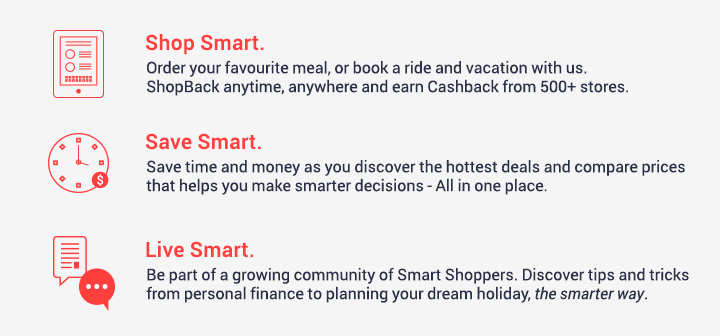 1212 Sales is finally here!
December is here! With December comes the Christmas holidays and the 1212 Sale! Also known as the 12 December sale, the 12.12 sale is the last major sale before the holidays and Christmas, so it is also your last chance before Christmas to get all your holiday shopping done… at a cheaper rate than usual. Especially with 12/12 promotions, there will be even greater savings when you buy what you need for the holidays!
So buy more online, and save more with the amazing 12-12 offers available online, just for you.
Shop online and enjoy exclusive deals without the queue.
Save your effort, give up on the queues. Enjoy not only the 12-12 sale online with ShopBack Malaysia, but make use of all Dec promotions to shop to your fill! No matter what you need, you can get online, and ShopBack Malaysia will have your back! With delivery straight to your doorstep, there is no need to jostle with everyone else at physical stores to get what you need. So be sure to hoard all the 1212 promo codes you can get your hands on and participate in the 1212 sale! So shop for all your holiday goodies for cheaper during the 1212 Dec sale!
Travel with 12.12 sale for those filled with wanderlust
For those with insatiable wanderlust, the 12-12 sale is a great opportunity for you to book vacations with a great 1212 coupon code. Whether you are travelling with friends or going solo, the world is your oyster, as long as you want to explore it a little more. No matter which partner merchant you choose, you will get cashback on top of the 12.12 Traveloka promo codes or Etihad coupons you use.
So what are you waiting for? Gather some friends (or not), grab some 12-12 discount codes, and go on the adventure of a lifetime!
1212 Fashion deals
Get your wardrobe fix with the myriad of choices you have with Shopback Malaysia's merchants! Whether you are looking to add on to your existing look, or experiment with another style, you are welcome to do so with some 12.12 vouchers given by ShopBack's fashion merchants. Some of these merchants include Lazada, Zalora and Shopee. But that's not all! Head over to the ShopBack website to check out more of our other merchants and the promos that they have to offer.
Go ahead, try going with a Bohemian look, or a chic, grunge look, experiment a little, and have no fear, because with ShopBack Malaysia's cashback on top of a few 12/12 discounts, there will be little to nothing to worry about. Unless it is about figuring out which top would match those pants.
Electronics & Gadgets? 12-12 Got You Covered
It is your last chance to get something spectacular for the year. So you might as well end the year on a bang and get something a little extravagant with a 1212 promo code. So it is time to finally clear out your wishlist, because you have worked so hard all year—it's time to reward yourself with the latest gaming console you have had your eye on, or the latest Apple product you have wanted since the beginning of time. Use your 12-12 Senheng promotion voucher to get a great price on those sweet electronic babies, and enjoy the fruits of your labour for the entire year! After all, the point of earning money is to spend it!
Get extra 1212 cashback with ShopBack Malaysia
Of course, you should also stretch your money to as far as they can get. By shopping through ShopBack Malaysia, you are opening yourself up to even greater savings! The more you spend, the more you can actually save, because ShopBack Malaysia gives you spiffing cashback whenever you shop through us with our partner merchants. So use your 12/12 coupon codes, and ShopBack Malaysia will give you cashback on top of what you have already saved!