The Apple iPad is arguably the best tablet device. With four iterations, including the latest iPad Air's release in 2020, it can get confusing deciding which one to get.
Essentially, they are all highly functioning tablets that vary in feature – in negligible ways. However , we are here to help you decide which is the best model to buy between the iPad, iPad Air, iPad mini and iPad Pro. Depending on your use cases, the iPad you buy could greatly affect your day-to-day experience, so let us break it down for you!
Before you grab your iPad from Apple Store Malaysia, remember to get Cashback when you shop via ShopBack! Note only some of the models are available for Cashback.
---
At First Glance
Across all models, the operating system is all the same with iPadOS. This means that you get similar features, like split screen, wireless connectivity. You also get to pair all of them with the Apple Pencil. So… they all seem really similar, right?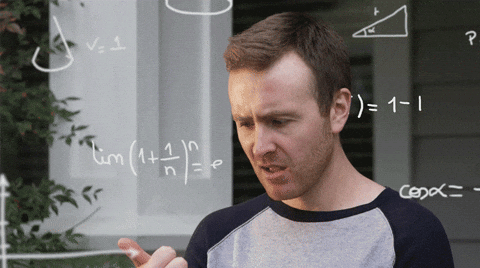 The question is, what then are the differences? Buckle-up, boys and girls.
Price & Display
| Tablet Model | Price | Screen Size | Screen Type | Screen Resolution | Weight |
| --- | --- | --- | --- | --- | --- |
| iPad | from RM 1,449 | 10.2 inches | Retina | 2160x1620 | from 490 grams |
| iPad Air | from RM 2,599 | 10.5 inches | Retina | 2360x1640 | from 458 grams |
| iPad Mini | from RM 1,699 | 7.9 inches | Retina | 2048x1536 | from 300 grams |
| iPad Pro | from RM 3,499 | 11 & 12.9 inches | Liquid Retina | 2388x1668 & 2732x2048 | from 471 & 641 grams |
Other Features
Tablet Model
Apple Pencil
Storage
Keyboard
Audio
Authetication
iPad
1st generation
32GB
128GB
Smart Keyboard
Two speaker
Touch ID
iPad Air
2nd generation
64GB
256GB
Magic Keyboard
Smart Keyboard Folio
Two speaker
Touch ID
iPad mini
1st generation
64GB
256GB
NA
Two speaker
Touch ID
iPad Pro
2nd generation
128GB
256GB
512GB
1TB
Magic Keyboard
Smart Keyboard Folio
Four speaker
Face ID
In descending order of power, I'll have to rank it this way:
iPad Pro
iPad Air
iPad
iPad mini
But then it brings us to the question – how much power hits just the right spot for the kind of user you are?
iPad – for the casual user
The iPad is touted by Apple to be its most popular tablet device. Simply put, it is now Apple's most affordable tablet model which makes it hugely attractive. The latest iPad is compatible with the Smart Keyboard and the Apple Pencil, as well as a PS4 or Xbox wireless controller.
However, the iPad is still running on the A12 Bionic chip. This is considered outdated compared to the iPad Air 2020 which runs on an A14 Bionic chip, and iPad Pro 2020 which runs on A12Z Bionic chip. The iPad will still be able to run multiple apps at once and handle heavy processing. But don't expect it to be as zippy as the other models.
In the end, the iPad still does the job. This makes it perfect for casual users who do not use the tablet as their main device for day to day tasks.
For those looking to buy a tablet just for entertainment purposes or looking to do some light work, the normal iPad works best.
Price: from RM 1,449 (32 GB); from RM 1,849 (128 GB)
iPad Air – for the everyday user
This powerful tablet device sits just below the iPad Pro 2020 in terms of performance and price. You can safely call the iPad Air 2020 the middle child of all iPads. It is not as budget-friendly as the iPad, but the price point isn't as steep as the iPad Pro. With the new A14 Bionic Chip, this tablet is the new cool kid in the block. It can run multiple apps a lot more smoothly than the iPad and can handle light gaming well.
Users who rely a lot on their tablets are encouraged to get the iPad Air since it comes with a relatively large screen. This allows for comfortable viewing when you're doing work (or watching Netflix). Not to mention that it is also extremely lightweight (hence, just like Air)!
For all you university students in Malaysia looking for a smaller device to bring to school to take down notes, I'd say go for the iPad Air and it won't be wrong!
Price: from RM 2,599 (64 GB); from RM 3,249 (256 GB)
iPad mini – for those always on the move
Size really doesn't matter in terms of performance for iPad mini. It is fitted with the A12 Bionic chip, meaning that it performs as well as the iPad. The selling point of this device is it's smaller body which you can tuck easily into your backpack. Because of this, the iPad Mini actually has a sharper screen image which makes videos a real treat to watch. Plus, if you like to read e-books, the iPad mini is just about the perfect size and fits in your hands just like a printed book will.
Unfortunately, the iPad Mini is not compatible with the Smart Keyboard. So, you will have to use the on-screen keyboard. On the other hand, this makes sense for light packers who usually need a device which is truly portable.
If you're a professional who depends on an easy-to-use, portable and lightweight tablet for work, look no further.
Price: from RM 1,699 (64 GB); from RM 2,349 (256 GB)
iPad Pro – for those who live and breathe the iPad
Big, powerful and pricey. The iPad Pro 2020 can be described in those three words. These words could mean extremely different things to different users. However, it is clear that the iPad Pro is the alpha out of all the 4 models. It comes with the strongest A12Z Bionic chip out of all, so you can run more apps and process everything super smoothly. It also comes in the 12.9-inch variation – the biggest screen out of all iPads. This is a boon for professionals who use the iPad to do design work, edit or produce work regularly.
Popular apps like Procreate and GoodNotes 5 works amazingly on the iPad Pro 2020. And for those who love to game, the iPad Pro display and screen size is a real treat for you. Plus, the rear camera is 12MP and can record 4K video at 60 frames per second, if you ever need to snap a shot.
If you're a professional designer or artist who depends hugely on a tablet for work, the iPad Pro is the obvious choice. Grab a the famous Magic Keyboard to match (which comes with a touchpad now), and you will come extremely close to having a "MacBook".
Price:

11 inch model – from RM 3,499 (128 GB); from RM 3,949 (256 GB); from RM 4,849 (512 GB); from RM 5,749 (1 TB)
12.9 inch model – from RM 4,399 (128 GB); from RM 4,849 (256 GB); from RM 5,749 (512 GB); from RM 6,649 (1 TB)
Getting your iPad
Now that we've rounded up every Apple iPad there is in the Malaysia market, it's time for you to get yours! Note that new releases are unavailable for Cashback till further notice. Do check the terms & conditions before purchase!
Get Apple iPad with Cashback!
Recent posts
ShopBack's Stores in Other Countries