Best Christmas Gift Ideas To Help You Sleigh Your Gifting Game This 2020!
You Jing, 2 years ago
11 min

read
34436
The Ultimate Christmas Gift Ideas Guide Malaysia
It's beginning to look a lot of Christmas, everywhere you go! And the prettiest sight to see is the Christmas gifts to be, all placed under the Christmas tree. If you've got all the Christmas gifts shopping done for family and friends, then it's a joy to your world. For Malaysians who have yet to plan what Christmas gifts to get for loved ones, oh deer! Worry not, there is definitely enough time left to do your Christmas shopping, and we'll help you sleigh your gifting game.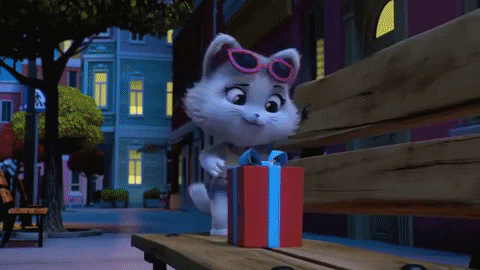 This Christmas gift guide will come in handy for those who are still clueless. From parents, BFFs, to your girlfriend or boyfriend who tells you they don't want anything, we've got almost everybody covered!
Especially with the grand 12.12 sales coming soon, what better time is it to snag Christmas gifts – along with extra savings? Now, moving on to the Christmas gift ideas!
---
Christmas Gifts Ideas For Her
Christmas is the perfect time to tell her that she's cherished beyond words. Whether she's your wife, fiancé or sweet girlfriend whom you're desperately trying to impress, these gifts are likely to place you on the higher echelons of love. Alternatively, they're perfect as gifts to your BFFs and Moms too! Shoutout to all the loving, dependable ladies for being there for us all the time throughout this tough 2020.
1. For the soft ladies – Marble Pink Gift Box (from RM 12.40)
The best girls are those that are specially curated with the "giftee" in mind. To save you the time and effort in painstakingly customising a gift only to dislike your creation later, a pre-arranged gift box is the perfect option.
This Marble Pink Gift Box (from RM 12.40) is priced affordably but doesn't skimp on the presentation at all. You can choose from different variations to include the items you would like to gift. Items include chocolates, sweets, bouquets, soft toys and more. Take your time to select the one you think she would like most!
If you're a newbie to Taobao, don't worry, we've got your back. Read our handy guides here:
Get up to 30% Cashback on Taobao with ShopBack!
2. For the health-conscious – Amazin' Graze Merry Gift Box
Food is always the way to go if you don't know what exactly she likes. Everybody enjoys food, right? Snacking can be guilt-free yet satisfying with this Merry Gift Box (RM 45.90) from Amazin' Graze. It includes a wide range of snacks including White Chocolate Cranberry Granola, Cherry Peppermint Brownie Chips, and Chocolate-coated Almonds & Strawberries.
If you purchase 2 boxes, you can get a free pair of holiday socks. Make it extra personalised with a Holiday Message Card and remember to tell her that you appreciate her!
Get 2.00% Cashback on Amazin' Graze with ShopBack!
3. For the glamorous makeup fanatic – Sephora Cosmetics Set (RM 75)
Sephora's Exclusive Fresh-Faced & Festive Must-Haves Set (RM 75) comes with a variety of products all wrapped presentably in a box. This includes a Full-Size Surfer Curl Volumizing Mascara, Deluxe Jelly Glaze Anytime Lip Mask in Strawberry Jelly, and Deluxe Amazonian Clay 12-Hr Blush in Paaarty. It's priced affordably, and just the Mascara alone makes this entire set worth your money.
Get up to 5.00% Cashback on Sephora with ShopBack!
4. For the skincare addict – Laneige Mini Sleeping Mask Set (RM 99)
If she is all about pampering herself, then consider gifting her a Laneige Holiday Collection. Laneige has been a cult-favourite Korean beauty brand for years, and this is not without a reason. They're especially well-loved by both young people, working adults, and even older ladies alike!
Their Holiday Collection 2020 (RM 99) – consisting of 3 popular Mini Sleeping Mask Set, is the perfect option if you don't know exactly what she likes.
Get up to 10% Upsized Cashback on Althea with ShopBack!
5. For the special one – Flower Advisor Christmas Calabor Decadence Chocolate (RM 220)
Say it with flowers for every season when you are clueless on what Christmas gifts are best. Flower bouquets make ideal gifts for your mum, grandma, beloved aunt or caring godmother. Unlike the traditional bouquet, select one that's beautiful and useful too. Just like this Calabor Christmas Decadence Chocolate (RM 220). It is a bouquet of enthralling carnations and roses, along with 8 pieces of rich decadent Petit Chocolates.
For other bouquet gift ideas, you can browse through their catalogue slowly. They also have Christmas hampers and wine if you're looking for splurge-worthy Christmas gifts!
Get 6.00% Upsized Cashback on Flower Advisor with ShopBack!
6. For the classy lady – Charles & Keith Metallic Push-Lock Top Handle Bag (RM 259.90)
From quality accessories to handbags and sandals, Charles & Keith is the one-stop store for all classic timeless designs. Their Metallic Push-Lock Top Handle Bag (RM 259.90) is a versatile piece for any occasion – from fancy Christmas dinner dates to casual weekend brunches.
It comes in 4 different colours, depending on the personality of the person you're gifting. Black is always the way to go if you're unsure!
Get up to 4.50% Upsized Cashback on Charles & Keith with ShopBack!
7. For the classy one – Swarovski Iconic Swan Pendant, Rhodium Plated (RM 399)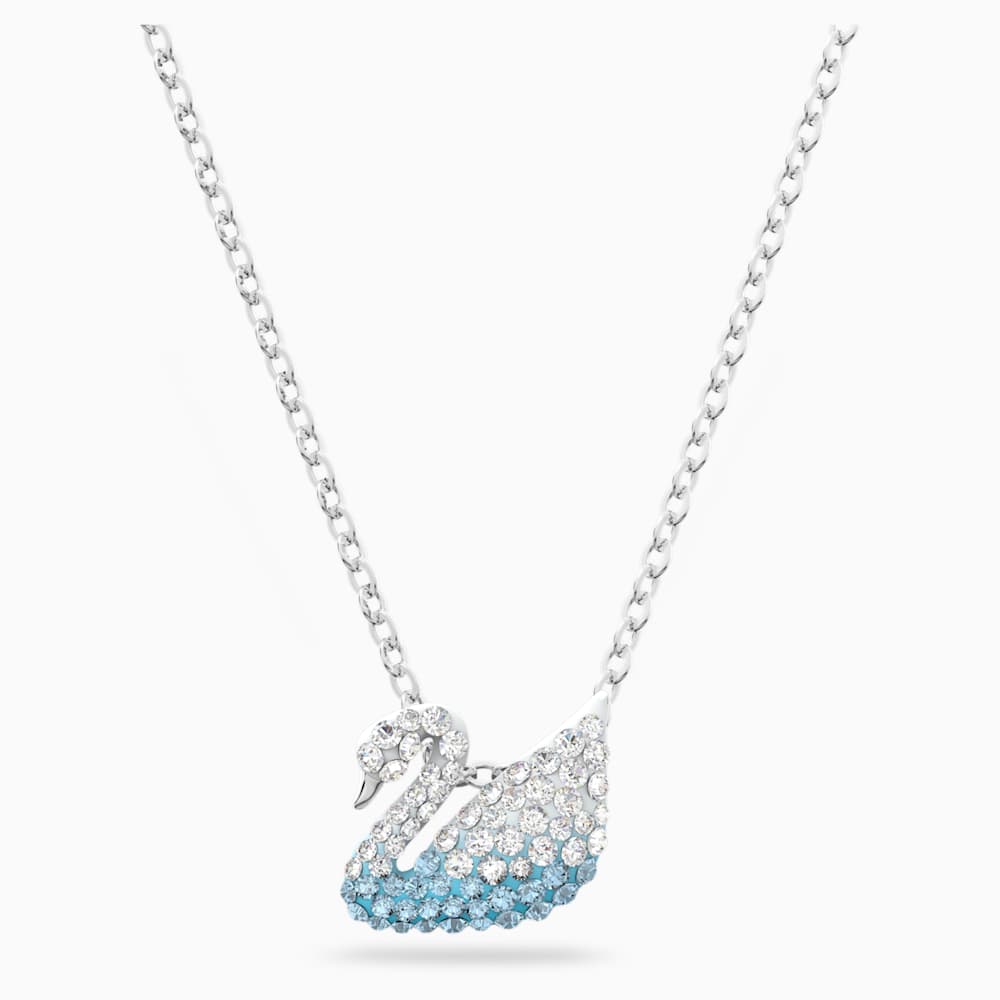 When budget is at the heart of the matter, the Swarovski Iconic Swan Pendant (RM 399) conveys a similar message of love. Intricately designed with Swarovski's iconic Swam motif, this beautifully embellished necklace is a show-stopper. It comes with a gradation of blue crystals set in their exclusive crystal Pointiage technique. This piece definitely adds a sparkle to any look, be it casual or glamorous.
Christmas Gift Ideas For Him
More often than not, guys are frequently under-appreciated compared to the ladies when it comes to gifting season. This Christmas, surprise your boyfriend, husband, dad or guy friend with a thoughtful gift. Even if they say you don't have to get them anything, I'm sure they'll appreciate anything that you give them. Because it means that you've been thinking of them!
8. For the sophisticated men – Casio Black Resin Band Watch (RM 59)
Timeless timepieces. Stylish sophistication. Get the gift that will be appreciated for years to come with a luxury watch to match the personality of the person you're gifting. Have a holly, jolly Christmas, it's the best time of the year when you gift your special someone the Casio General Black Resin Men's Watch (RM 59).
Known for its timekeeping toughness, this analogue-digital watch presents a new face and hand designs to keep up with today's millennial man. It's a more wallet-friendly gift, ideal as a casual or professional timepiece.
Get up to 13.10% Cashback on Shopee with ShopBack!
9. For the gym-goer – Myprotein Pro Large Smartshake Shaker 800mk (RM 67.44)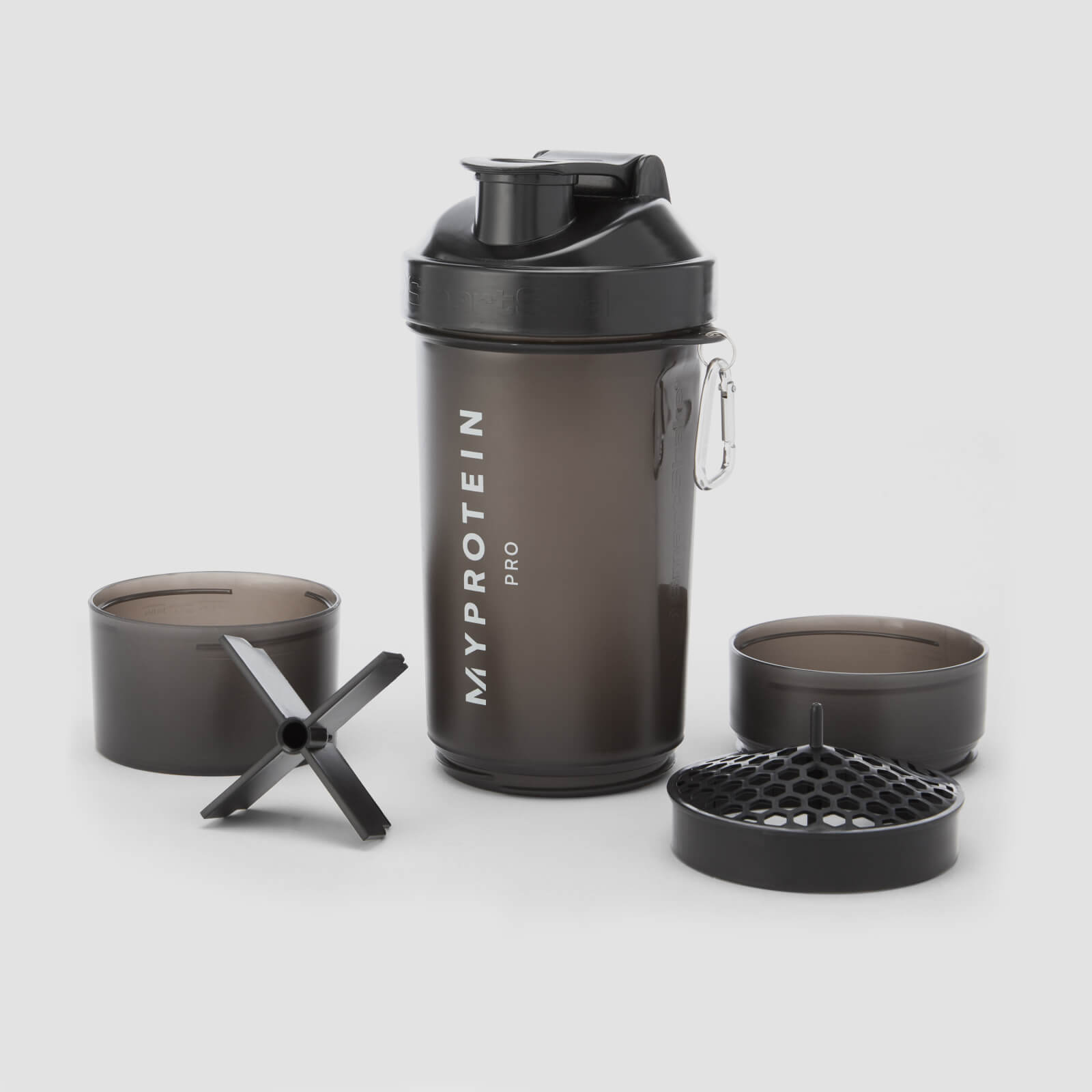 Almost everybody knows that guy who absolutely adores going to the gym for the gains, and is all about living off protein powder. Look no further – this might just be the best gift you can give him this Christmas. The Myprotein Pro large Smartshake Shaker 800ml promises you no-spill, lump-free shakes throughout the day, excellent for those always on the go. Additionally, there are also additional storage compartments to store vitamin, supplements etc.
Despite the slightly higher price tag compared to their other shakers, you're paying for amazing quality and smooth blending! Your "giftee" will definitely appreciate you for this handy present.
Myprotein is also running several promotions this festive season, so keep a lookout on their website!
Get up to 11.50% Upsized Cashback on Myprotein with ShopBack!
10. For the overworked one – LED Temperature Display Thermal Bottle (from RM 80)
We've all heard of that one person who is always working hard, but neglecting their personal health. This highly-raved LED Thermal Bottle (from RM 80) reminds the user to hydrate themselves every two hours, for a total of three times. To maintain the LED temperature display and hydration reminders throughout the day, simply charge for 2-3 hours, and the battery will last for 20-30 days.
To make this Christmas gift extra special, you can also customise it with engravings! All you have to do is leave a note to the store when you check out your cart. Taobao newbies can read our handy dandy Taobao guide first!
Get up to 30% Cashback on Taobao with ShopBack!
11. For the audiophile buddy – Wireless Bluetooth Earbuds (RM 1,099)
Buddies are there when you're happy or you're down. So, Christmas is a great time to return the favour and show how much you appreciate them. Look no further than these AirPods Pro (RM 1,099) which likely needs no further introduction.
These noise cancelling Bluetooth earphones with dual beam-forming microphones are bound to make your buddies sing with joy. They'll block out your environment while you listen to music or podcast on the get-go. To make this Christmas gift extra special, you can personalise them for free and engrave a mix of emoji, text and numbers!
12. For the sporty guy – Nike Run Men's Woven Running Jacket (RM 235)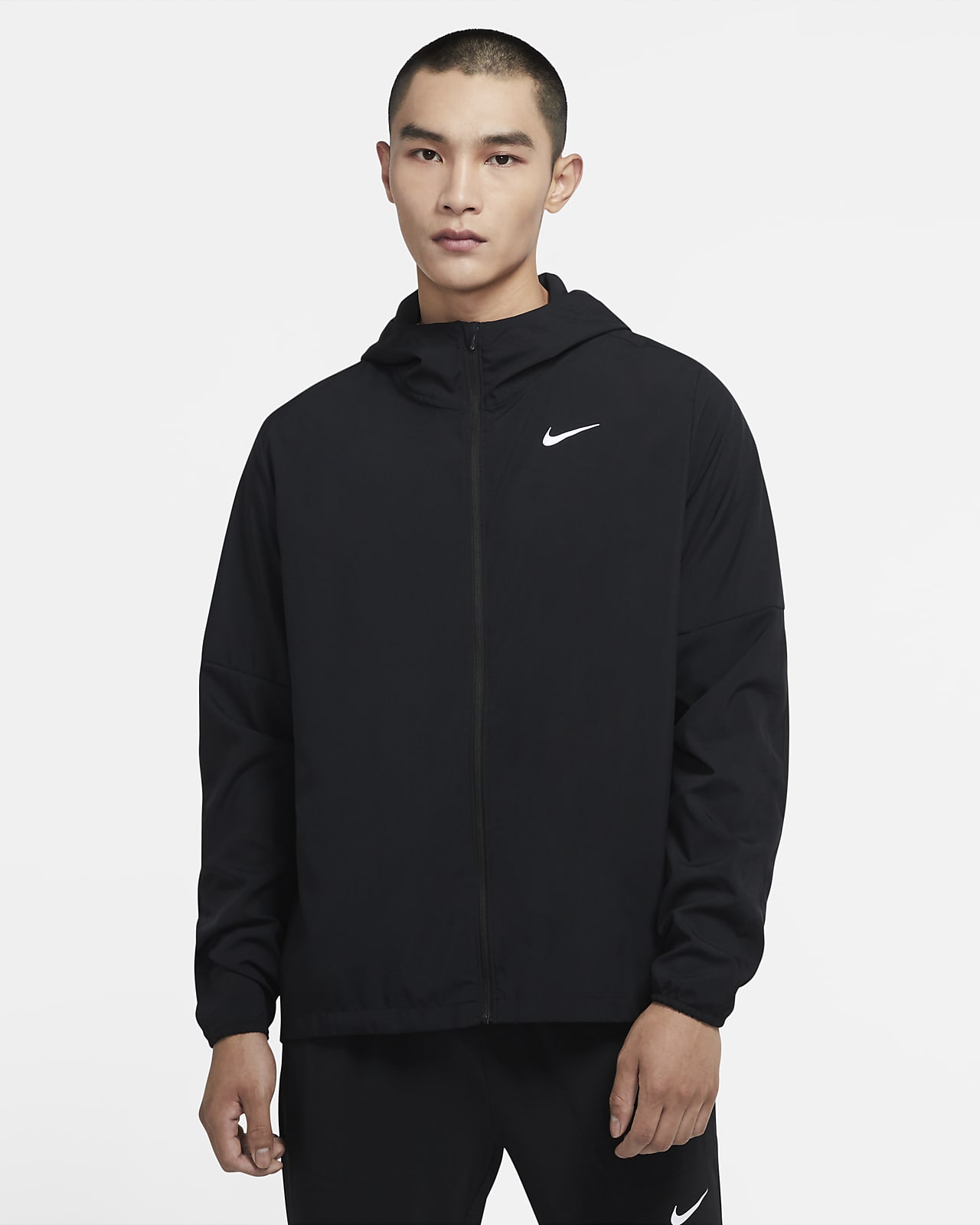 Men love sports. Sports love men. Well, most men anyway. Give the sports-driven men in your life a Nike Running Jacket (RM 235) this Christmas to help them stay dry even if it rains. This jacket delivers weather-resistant coverage alongside a lightweight design. The simple design with the iconic Nike motif makes it a versatile piece that can be worn to any and every occasion.
Get up to 6.50% Upsized Cashback on Nike with ShopBack!
13. For the adventurous photographer – Waterproof Sports Camera (from RM 250)
Should you know an adventurous guy who is always out and about – why not gift them something to capture all their memorable moments? Make it waterproof too. So, they can shoot in the rain, shine and even underwater. Surprise them with a Waterproof Sports Camera with Ultra HD Screen (from RM 250).
It's the perfect travel companion and features storage from 8GB to 128GB, meaning that you can store up to 52,000 pictures and 5 hours of 4K Videos. Plus, it's mini in size (smaller than a credit card, which is pretty cool), light-weight, easy-to-carry and use.
Pick from different packages including items like batteries, wireless controllers, USB cables. Taobao newbies can read our handy dandy Taobao guide first!
Get up to 30% Cashback on Taobao with ShopBack!
14. For the business traveler – TUMI Slim Three Way Brief (RM 2,490)
For the special person that you're sincerely thankful for and willing to splurge some money to show your appreciation, the TUMI Slim Three Way Brief (RM 2,490) makes an absolutely worthwhile Christmas gift. This best seller can be carried as a brief, backpack, or tote – a versatile travel companion for any business traveler.
This bag includes a padded laptop section, tablet pocket, and several interior and exterior pockets to place other electronic gadgets or smaller items. It is part of the Alpha 3 Collection, made from TUMI's patented and ultra-durable FXT ballistic nylon. The amount of efforts and thoughts behind a seemingly simple bag undoubtedly warrants the premium price tag. After all, you're paying for a piece that will last years and years!
Get 3.00% Cashback on TUMI with ShopBack!
15. For those with Cabin Fever – Staycation
Last but not least, the gift that anybody would love to have right now – a staycation for a home away from home. Although international travel seems like a distant dream, a local staycation remains within reach for Malaysians. Since it's the year-end, and we're all planning for Christmas gifts, why not make a weekend getaway a gift?
Accompany the special ones in your life on a much needed break. This is not just a gift for your loved ones, but for yourself as well!
For some sweet travel deals, check out ShopBack for up to 12% Epic Cashback on your next staycation. We also have a handy calendar with all the holidays listed to make planning easier!
Christmas Gifts For The Special Ones 
Spread the festive joy this holiday season by getting your Christmas gifts online and delight your family and friends. There are so many meaningful and affordable Christmas gifts to choose from that cater to every interest, so spend plenty of time shopping!
Keep a lookout for 12.12 Sales with ShopBack and enjoy even more savings and Cashback!
All information written is accurate at the time of writing and is subject to change without prior notice.
---
Read more:
Recent posts
ShopBack's Stores in Other Countries