Cruelty-Free Cosmetics Brands You Should Try
Magdelene Mok, 3 years ago
3 min

read
6366
Featured image credit: Re:p
As the world evolves and we become more environmentally friendly, and ethics start to play a bigger role in the cosmetics industry, more brands are taking steps to become cruelty-free cosmetics brands. We help you to understand what cruelty-free means, and compile a few of the more well-known ones around.
Enjoy 10% off Sitewide with code: DOUBLE710 (min. spend RM120) when you shop cruelty-free cosmetics on Hermo and earn up to 3% Cashback!
---
What does cruelty-free products mean?
Essentially, cruelty free means:
Brand don't test finished products at any point during production.
Brand's suppliers don't test raw materials, ingredients, or products on animals.
No third-party tests on animals on the brand's behalf.
Brand don't test on animals where the law requires it, i.e. Mainland China
Products are not sold in stores in Mainland China.
Best Cruelty-Free Cosmetics Brands
If you are against animal testing, here are a couple of cruelty-free cosmetic brands that are registered under PETA (People for the Ethical Treatment of Animals) which is an organization that exposes animal suffering in various industries. Together, we can play a part to support ethical practices.
1. 3INA
3INA is PETA-certified to be cruelty-free, and they are also paraben-free! 3INA believes in responsible beauty for all, and hence do not test on animals, and also use recyclable packaging and practice sustainability.
Beyond a strict no animal testing rule, 3INA also avoid parabens which are believed to disrupt hormone functions as it mimics oestrogen. Too much oestrogen can trigger breast cell division and growth of tumours which are dangerous to our health.
2. Aromatica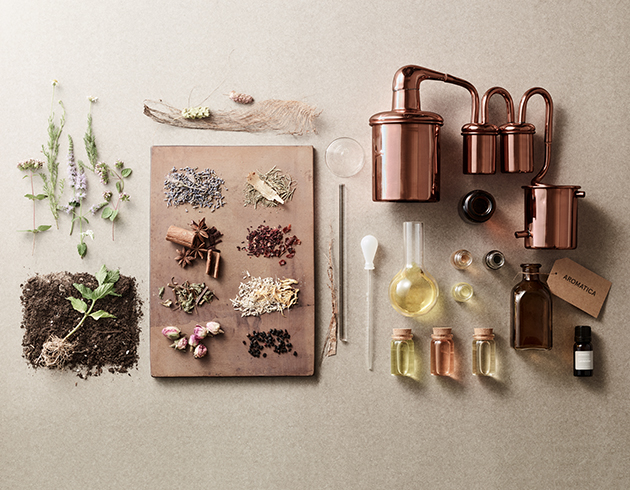 Aromatica is PETA-certified cruelty free, and carefully selects and directly imports the best certified raw ingredients from around the world. They emphasize on using natural products and integrate aroma and herbal therapy into high quality products.
3. Aveda
Aveda has made it their mission to set the standard for environmental leadership and responsibility. The brand consciously care for the world they live in and relays it to the products they make. If you're looking for an organic beauty brand that is cruelty-free, Aveda will be a great choice to consider.
5. COSRX
Besides being famous for their acne patches, COSRX is dermalogically proven to be effective for various skin problems. Using cruelty-free and skin-friendly ingredients that helps to alleviate agitated skin, COSRX helps to eliminate and alleviate skin troubles.
Shop Cruelty Free Beauty Brands from Hermo & Earn Cashback!
---
7. Jeffree Star Cosmetics

The acclaimed cosmetics line from Jeffree Star is loved by many across the globe and easily available online for your purchase now! The long wear, extreme beauty, vegan and cruelty-free cosmetics line has liquid lipsticks, eye palettes, highlights and lip scrubs available.
8. Dear Klairs
One of few Korean brands that are cruelty-free, Dear Klairs is built on the concept of simplicity. Using only necessary and high-quality ingredients, Dear Klairs products contain no artificial fragrances, alcohol, parabens and no artificial fragrances.
9. NYX Professional Makeup
Known for their bold and daring colours, NYX has a complete cosmetic line of affordable and professional makeup products, colours, and tools any amateur and expert need. Their popular lip creams and eye shadow palettes are a hot favourite amongst beauty lovers so be sure to find the one you like!
10. Re:p
An acronym for Real Elemental Practice, Re:p is focused on sustainability and creating a smart skincare practice that is also friendly to the environment. Using natural ingredients and responsible processes and packaging, Re:p products are high quality while also being cruelty-free.
Cruelty-free cosmetic brands are added to the PETA list every year. However, there are certain brands with a limited range of cruelty-free products. Do check out the PETA official website for the full list of cruelty-free brands!
---
Enjoy 10% off Sitewide with code: DOUBLE710 (min. spend RM120) when you shop cruelty-free cosmetics on Hermo and earn up to 3% Cashback!
Magdelene Mok
Give me a film camera, a book and a cup of coffee, and I'll be staying at the cafe for the whole day.
Recent posts
ShopBack's Stores in Other Countries