6 Hacks to Saving Money When Shopping Online
Kasturi Ravi, 6 months ago
3 min

read
1227
It should not come as a surprise that more and more people are starting to lean towards online shopping, considering its long list of advantages. Plus, when it comes to clothes, shoes and household items, a large majority of websites offer free exchanges with a rather long grace period.
So who wouldn't prefer to shop from the comfort of your own couch, sipping a cup of tea, and not having to make a single human connection? We know we would.
Having said that, one of our top most favourite reasons for shopping online is the gorgeous discounts that these sites offer! Read on to find out how you can save those extra bucks while still getting your hands on products that you've been eyeing for a long time now!
1. Sign up for Newsletters
Most websites offer a hefty sum of discount for first time customers when you sign up for their newsletters –which you can unsubscribe to later if you want to. Sites like Zalora offer a RM35 voucher for a min. purchase of RM150, whereas Cotton On offers a disocunt of RM30 (min. purchase RM80) when you register as a CottonOn&Co Perks member. Apart from these amazing discounts, they also send you exclusive discounts and invitations to sales!
2. Go Undercover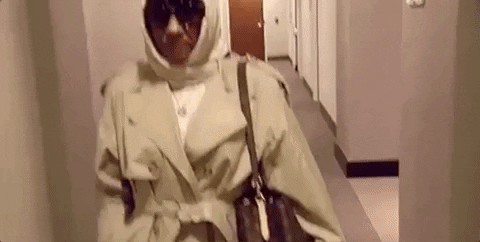 Some online merchants such as flight and hotel booking sites, have the tendency to tailor prices according to your location and previous search results. For instance, if you've been looking at a certain hotel for a couple of days, you might notice a hike in the price due to the scheme practiced by these merchants which is commonly known as dynamic pricing. Hence, to avoid this, you should always go incognito (use private browsing) or clear your cache and cookies before proceeding to travel sites. 
3. Take Advantage of Sales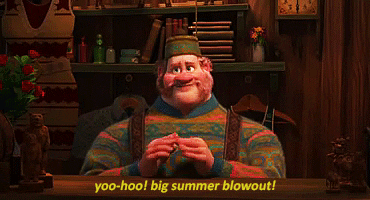 Most online sites that sell clothes amd lifestyle items, hold rather frequent sales, be it storewide or clearance. So it is up to you to take advantage of this when wanting to purchase. Apart from getting your hands on discounted items, you can also stack your coupons to enjoy even further reduction in price. We all love a good bargain don't we?
4. Let it Rest
Another famous trick is to abandon your cart for a couple of days before purchasing. Scroll through the site, pick whatever you like and let it rest in your cart. This requires a lot more patience than one might possess, but trust us, in the end it'll all be worth it. Nudging you to purchase the items, most retailers would send a "convincing" email containing a special discount code. So, instead of clicking the checkout button, close the browser and let the discount find its way to you.
5. Birthday Vouchers
A large majority of sites send customers exclusive birthday vouchers during their birthday month. And more often than not, these vouchers do not require a min. spend, so feel free to use it as you please. And an extra tip, like we mentioned before, if the site allows you to stack your vouchers, then save it till a huge sale, since the birthday vouchers usually don't expire so soon.
6. Use Shopback
Last but not least, remember to use a cashback website when purchasing online. Not only does Shopback offer some great percentage of your cash back, it also provides some great deals and promo codes on a majority of online merchants, from Zalora to Lazada, Cotton On, Foodpanda and more! All you've gotta do is create an account, click on the merchant, and click "Activate Cashback". Go ahead and make your purchase, and voila! Sit back and watch the cash make its way to your account.
Recent posts