Booking.com Coupon Codes, Discounts & Cashback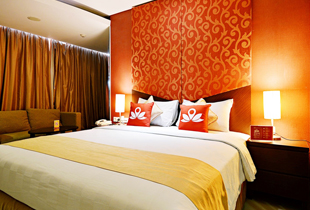 Book now & pay later, no booking fees!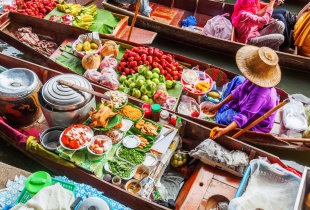 Insider deals over 50% off on destinations worldwide
Get deals and promotions on 1,138,696 properties worldwide on Booking.com in Malaysia, Singapore, London, Tokyo & more destinations.
Cashback will be redeemable within 75 days after the checkout date
Recent Articles
More about Booking.com
Plan your dream holiday with the best coupons from Booking.com Malaysia
In the midst of booking a holiday but having trouble finding accommodation? Want to escape on a relaxing holiday and lie on the beaches of Krabi, or enjoy a taste of the authentic Penang flavours? Booking a nice affordable hotel that you can rely upon is absolutely quintessential to the perfect holiday, but we've all had enough problems with poorly-run hotels and bookings that fall through to know that an ideal holiday is hard to achieve. Enter Booking.com. Whether you are looking for a luxury hotel to lie back and relax, or a simple bedroom to stay for the night in Penang, Booking.com Malaysia will do your work for you. Just key in your requirements, select your budget, style of accommodation, and place, and Booking.com will scan through its database of close to 600,000 properties to find you a perfect place to stay. From time to time, Booking.com will also offer spectacular discounts and coupons, so check Booking.com regularly for the best deals on your travel plans.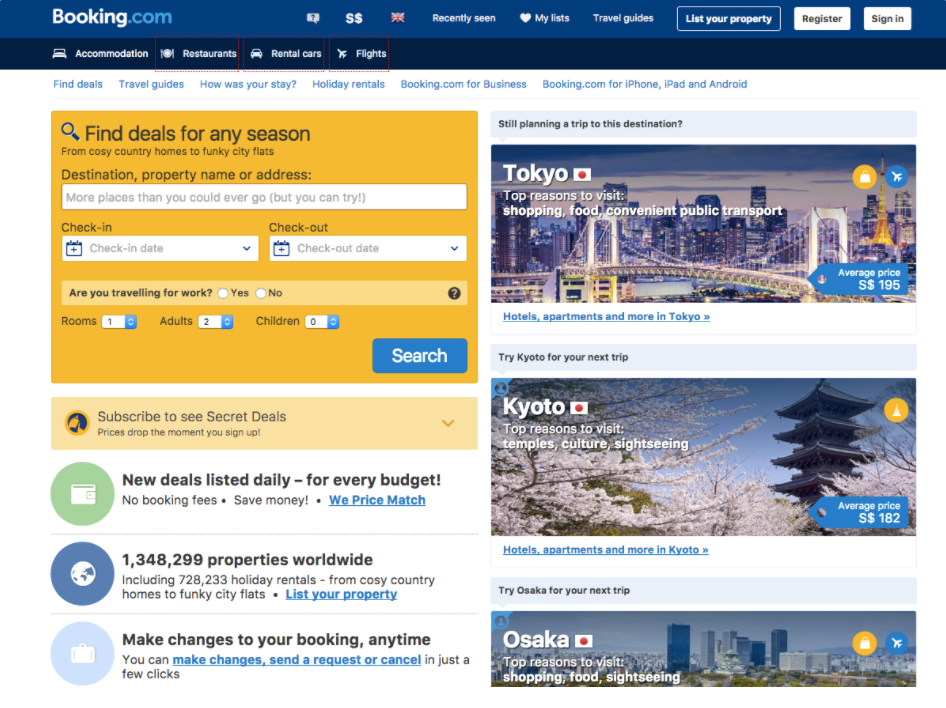 Get the best value buys with Booking.com coupons!
Booking.com is the most popular online hotel-booking portal, renowned for its excellent customer service and the Booking.com policy of doing away with booking fees. It offers the best hotel rates from all over the world, ensuring that you get the best value for your money through the use of Booking.com coupons and promotions.
Head over to the Deals section of Booking.com Malaysia to get the cheapest accommodations. You can get a clean well-maintained room in Singapore for as low as RM120, or a snug comfortable room at Holiday Inn Resort Penang for only RM256. Check out the Deals section of the Booking.com Malaysia website to get the cheapest accommodation available all year round. Browse through accommodation properties from all over the world easily to find the best deals. ShopBack gives you a one-stop access to the best Booking.com coupons and promotions to let you enjoy your holiday and let your wallet rest easy. Settling your accommodation on Booking.com Malaysia is fast, cheap and easy.
Booking.com Malaysia also allows you to rent cars and transport during your stay, so make full use of the Booking.com coupons and bundle deals to get your money's worth.
Get a RM25 cashback for every holiday you take with Booking.com Malaysia through ShopBack
Does getting paid to holiday sound like a fantastic idea? ShopBack Malaysia gives you a RM25 cashback for travelling with Booking.com Malaysia. This allows you to unlock incredible savings by saving on all your travel expenses, leaving you with more to spend on shopping, local delights and entertainments. The savings you get with Booking.com coupons and promotions are unbeatable.
We hear that Penang has the greatest Char Kway Teow, so you can opt for a staycation and check out the rich food culture and history in the small quiet Penang town, and explore the up-and-coming Penang street art. Or opt for a week trip to Taiwan to enjoy some of the street food and pick up some of the trendiest clothes at the best prices. Get the hottest coupons on Booking.com to find the perfect place to stay overseas. Booking.com offers promotions of over 20% off for accommodations and car rentals especially during the festive season, so check and find special Booking.com discounts and Booking.com coupons for popular travel destinations!
Quality customer service from Booking.com Malaysia
Booking.com understands that last-minute changes to your travelling plans are inevitable, so Booking.com allows you to cancel bookings, search for nearby alternative accommodations, or even add nights to places you can't bear to leave, so you can be sure that your accommodation will be taken care off readily. If you are the last-minute traveller just as I am, you will be definitely glad for Booking.com's flexible plans. With a few clicks, the refined travel plans is moments away.
Beyond its hotel-booking and rental services, Booking.com Malaysia also provides you with maps to help you navigate your way to your hotels, so that you will not run the risk of getting lost in an unfamilar city. Access the Booking.com mobile app, available on Apple App Store, Android Google Play and Microsoft Window Store for their online maps, available anywhere on the go.
Recommendations and reviews from the tight-knit Booking.com community
If you are eyeing that 4-star hotel right next to Penang's famous food street, be sure to check out online reviews from past travellers and read what they have to say about each Penang hotel. The inexpensive 4-star hotel you're set on booking may just turn out to be noisy all night round, or have greasy street food smells chogging your rooms. With over 40,000,000 verified reviews on the range of accommodation available on Booking.com, you will be able to find reliable and authentic feedback from real guests who have stayed there previously. Make your trip an enjoyable one, and read up on which are the best places to stay around the world.
ShopBack is your gateway to Booking.com's best discounts and coupons
We at ShopBack believe that holiday trips and relaxing getaways should not come at exorbitant prices, so we have published a cluster of Booking.com coupon codes and discount vouchers for you. The Booking.com coupons offered here will be consistently updated by a team of dedicated members here at ShopBack, sparing you a tremendous amount of cash. Receive a RM25 cashback for your trips by shopping with ShopBack. With ShopBack, not only can you receive Booking.com coupon codes, you can also find Expedia vouchers and Hotels.com promo codes.
Also, visit the Travel Section to find other great cashback deals and promos on flights, cruises, car rental services and travel packages. One event highlight you must not miss is the annual Booking.com Black Friday regional campaigns happening every year! Keep your eyes peeled for this very day to enjoy the greatest sale of the year!
Connect with Booking.com Malaysia
From time to time, Booking.com will reveal awesome new deals and coupons for accommodation for wherever you may like to go. To make sure that you do not miss out on the best coupons and promotion deals, subscribe to their newsletter to get exclusive secret member deals. You can also follow them on Facebook, Twitter or Google+ to keep up with their newest deals and promotions. For any other enquiries on their trips, promotions, coupons, you can check out Booking.com's FAQ, or reach them on the Booking.com hotline.