BusOnlineTicket Promo Code & Vouchers in Malaysia for March 2019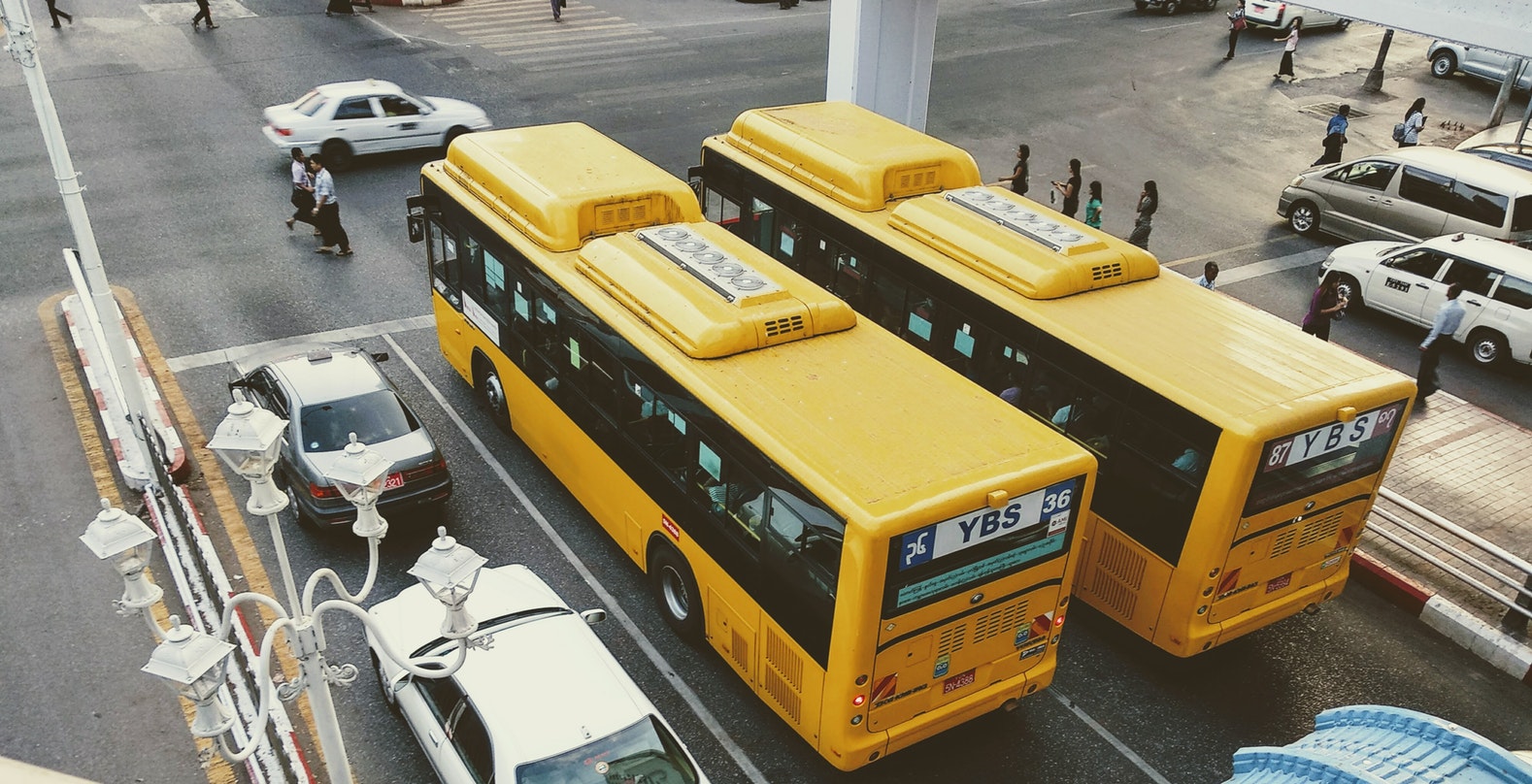 Get Bus Tickets from Johor Bahru to Malacca from RM15 on BusOnlineTicket Deal!
Select from bus services such as City Holidays Express, KKKL Express, S&S International Express and more. Also not to be missed are the BusOnlineTicket discount code! Terms and conditions apply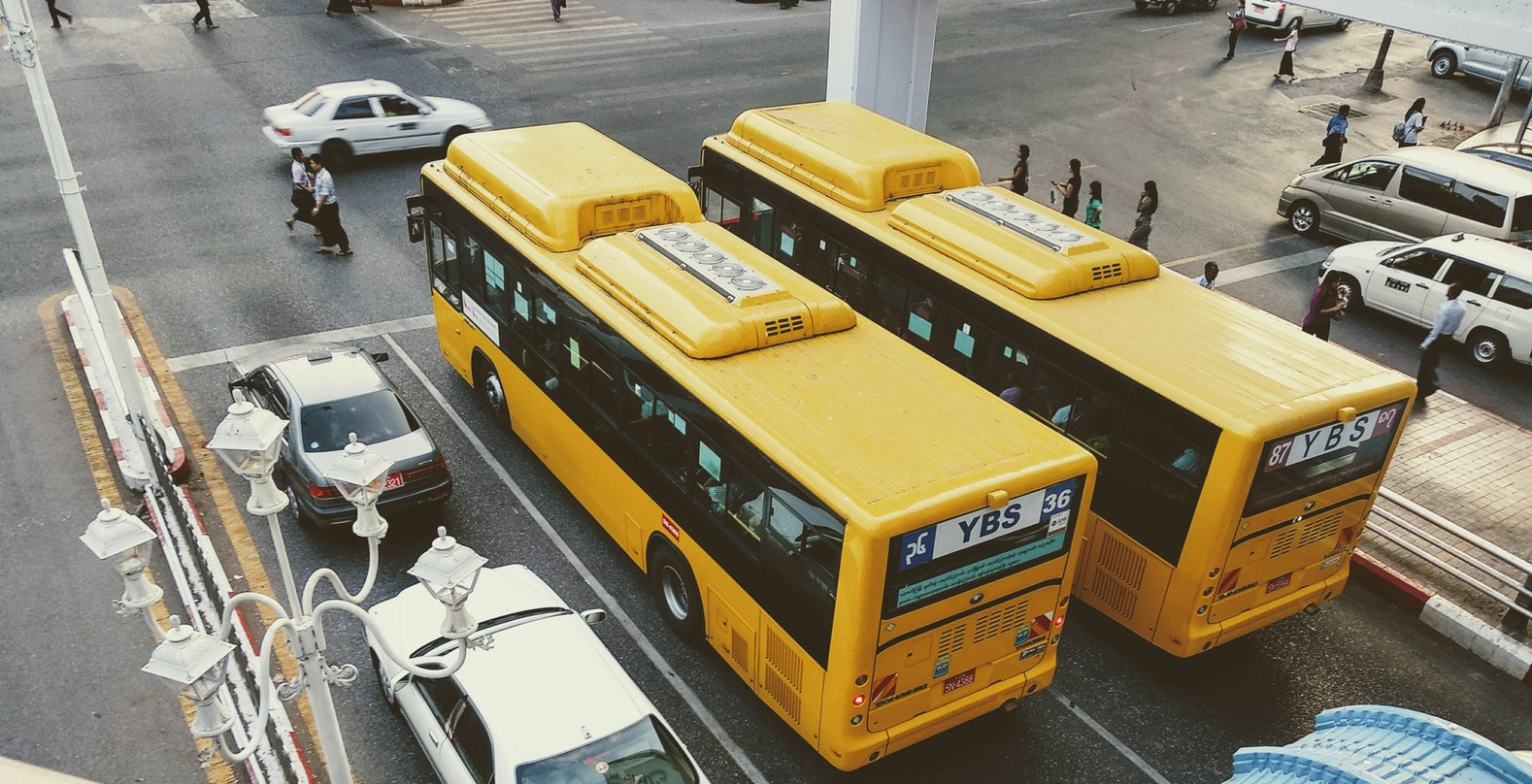 Receive Bus Tickets from Butterworth to Ipoh from Just RM20/Way with BusOnlineTicket Promo Voucher!
Enjoy a relaxing and comfortable ride from Butterworth to Ipoh with Unititi Express Bus Services by booking with BusOnlineTicket. Be sure to keep a lookout for BusOnlineTicket promo code to enjoy further discounts.Terms and conditions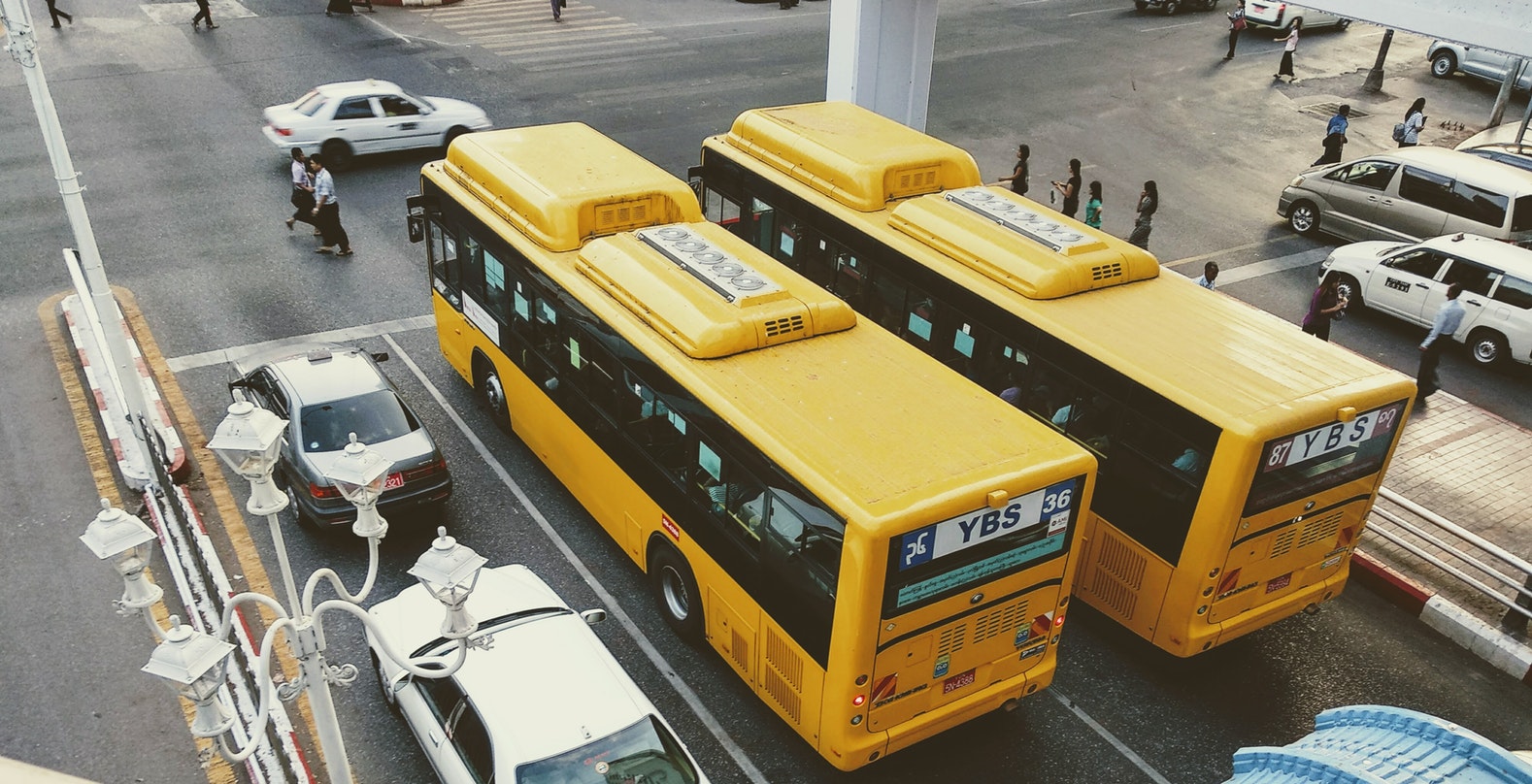 Enjoy RM 9 off on 2-Way Express Bus Between Penang and Genting Highlands using BusOnlineTicket Coupon!
Enjoy RM9 off for the return trip when you book the return bus ticket on BusOnlineTicket. Don't miss other BusOnlineTicket promo code that will give you further discounts. Terms and conditions apply....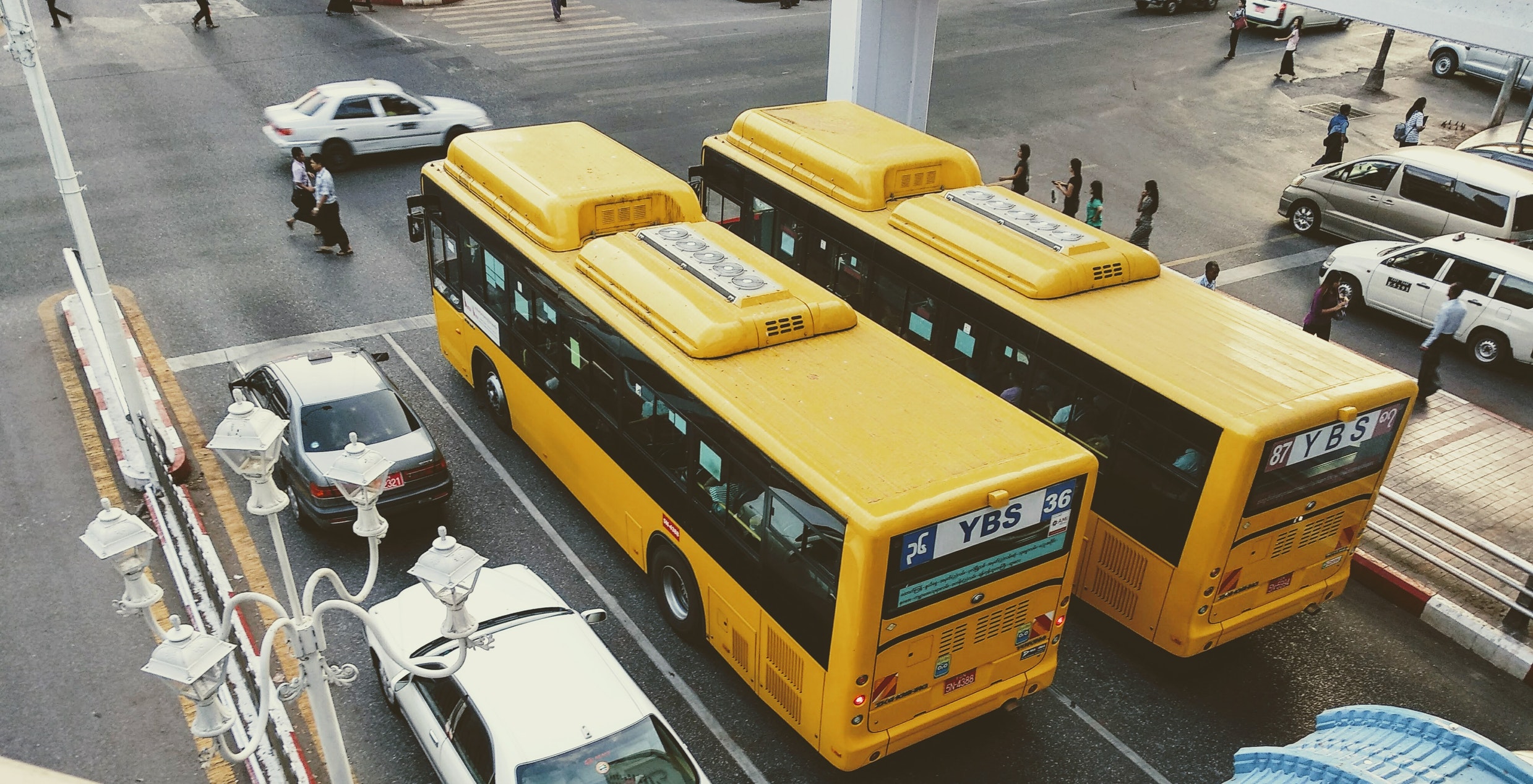 BusOnlineTicket Promo: Ride Between Kuala Lumpur and Johor Bahru For as low as RM34.30/Way With BusOnlineTicket. Avail Promo with Coupon.
Book your ride between KL and JB through BusOnlineTicket. Check out BusOnineTicket for more bus routes. Also not to be missed are the BusOnlineTicket promo codes that will give you additional discount. Terms and conditions apply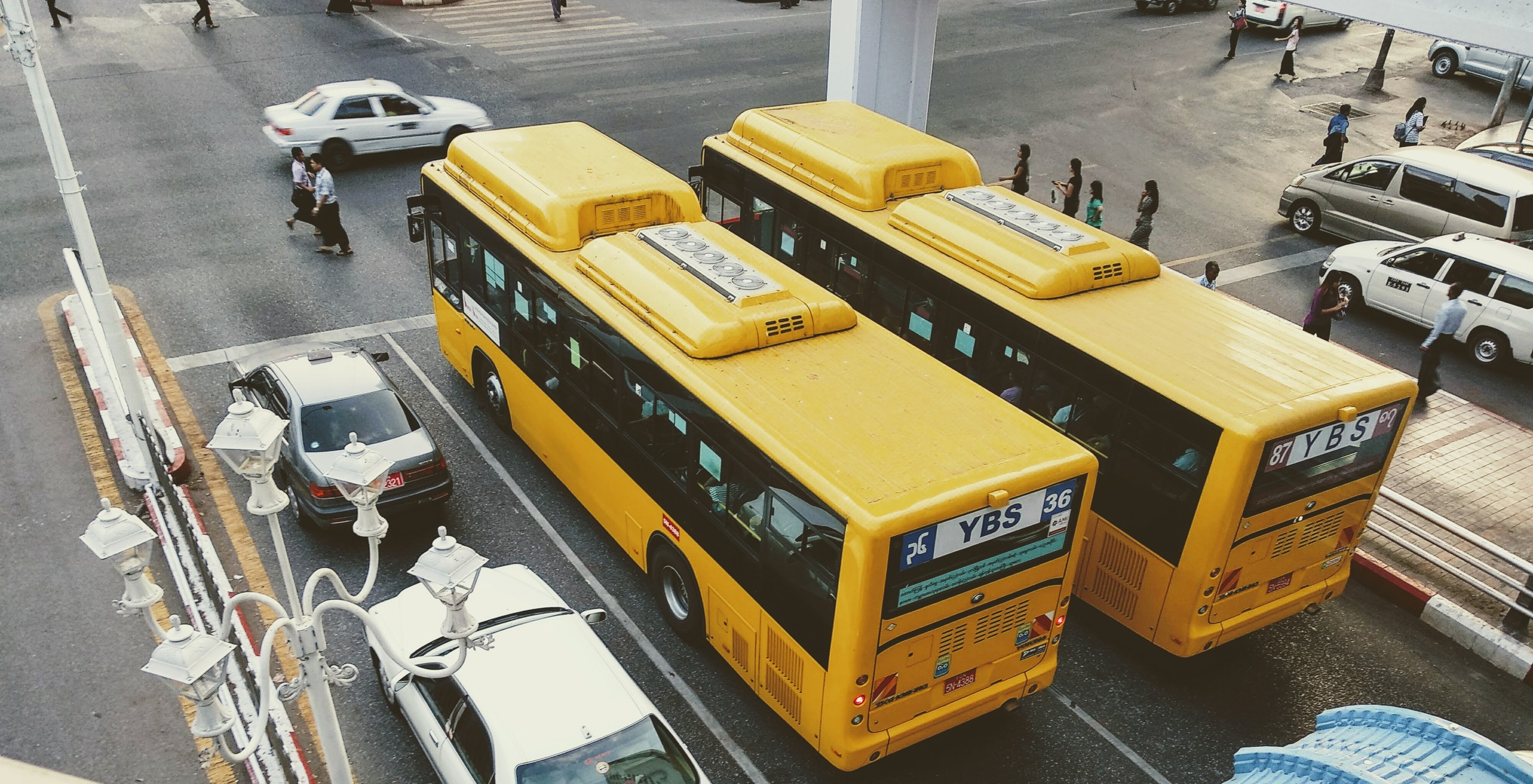 Buy a bus ticket from BusOnlineTicket from Parit Buntar to Kuala Lumpur for as low as RM35/Way. Use BusOnlineTicket Discount Coupon!
Convenience at your fingertips! Book Persada Travel & Tours bus service from Parit Buntar to Kuala Lumpur via BusOnlineTicket. Keep your eyes peeled for BusOnlineTicket promo codes to enjoy further discounts. Terms and conditions apply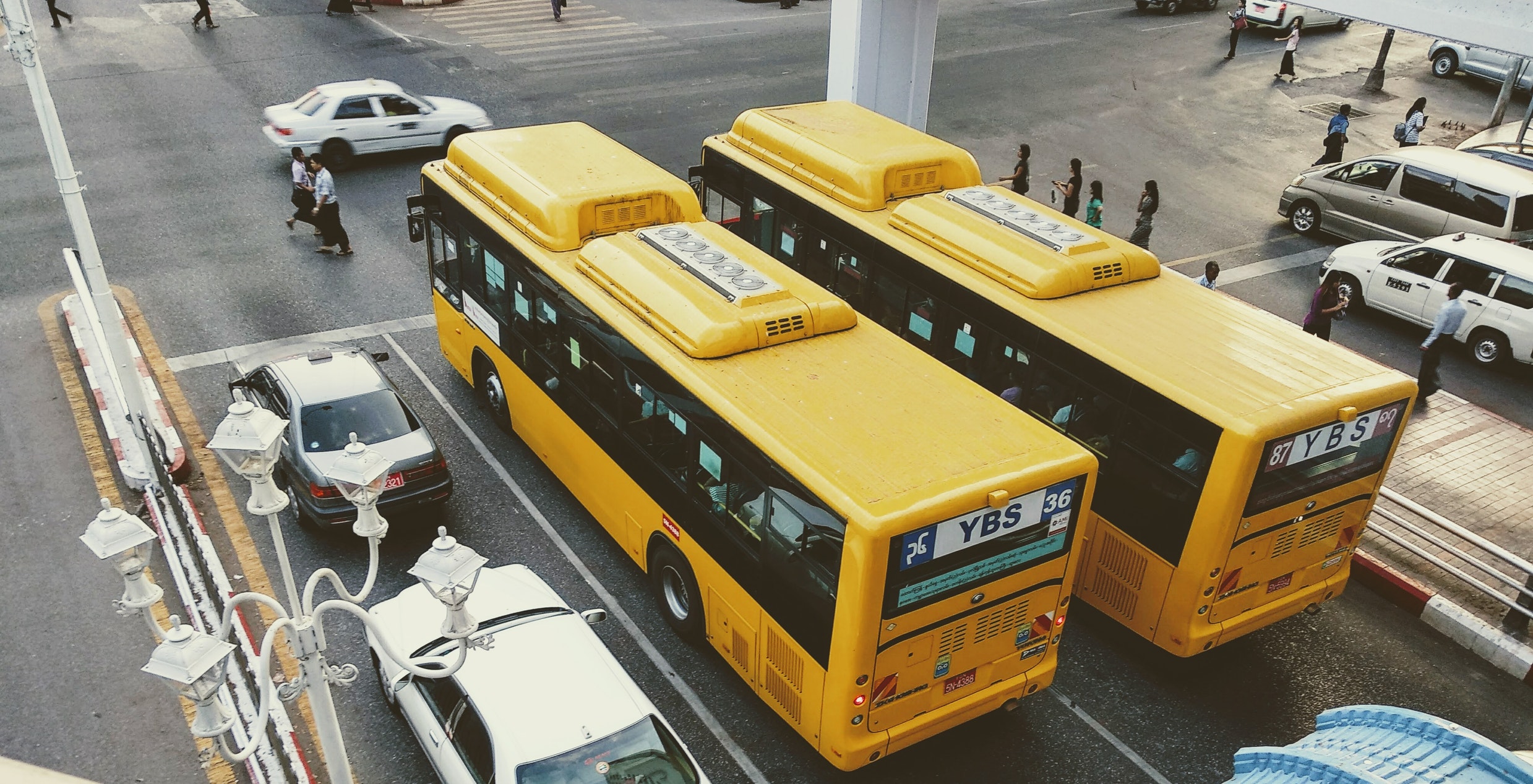 Get the Adik Beradik Express Bus Between Kuala Lumpur and Kuala Terengganu for as low as Just RM43.50 on BusOnlineTicket Deal!
If you need to travel to and fro Kuala Lumpur and Kuala Terengganu, book the Adik Beradik Express bus through BusOnlineTicket. Don't miss the BusOnlineTicket discount codes to score greater discounts. Terms and conditions apply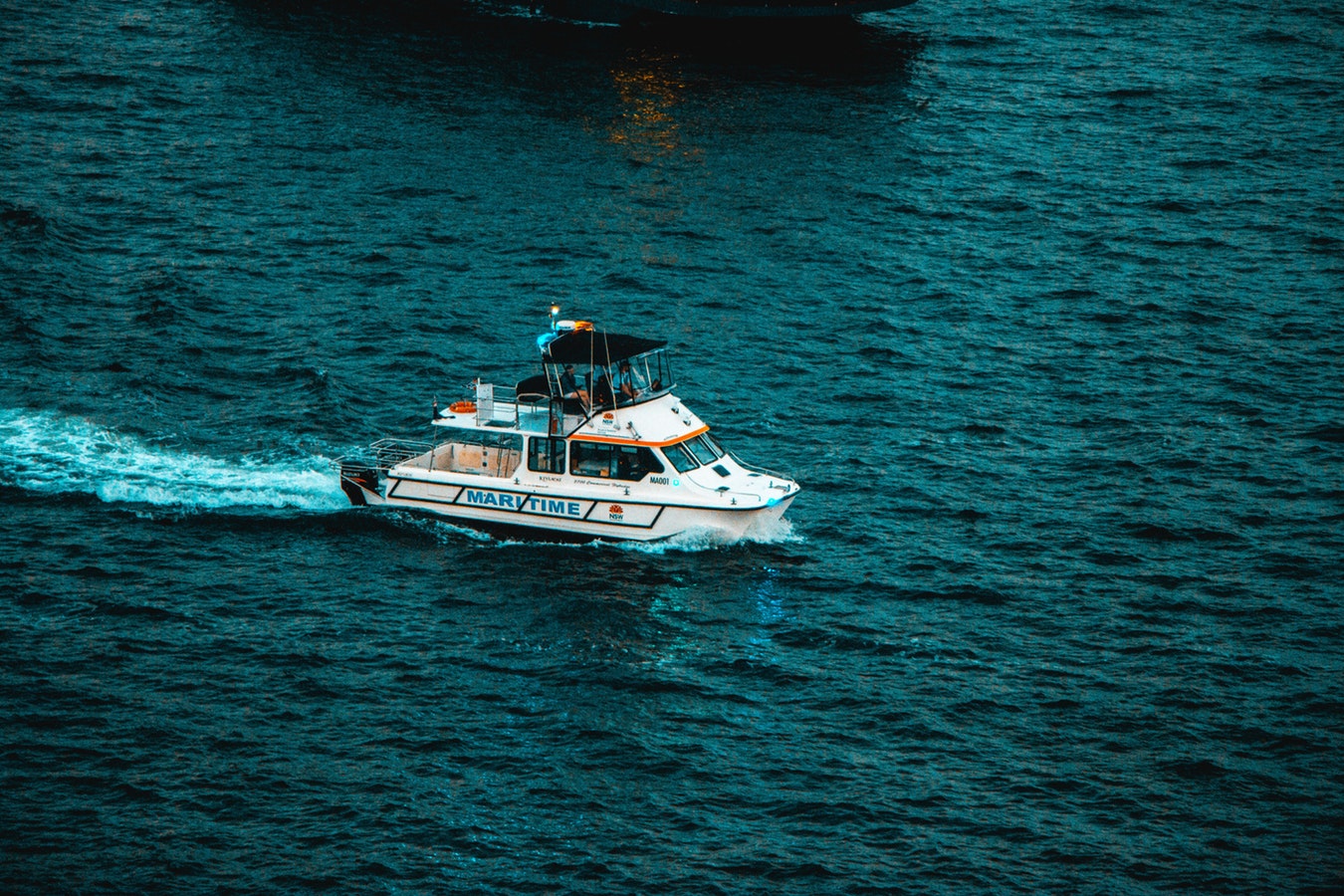 Book a ticket for a ferry from Jetty Merang to Redang Island for as low as just RM55
Book your ferry ticket for Al Ameen boat service to Redang Island throug BusOnlineTicket. Keep your eyes peeled for BusOnlineTicket promo code to enjoy further discounts. Terms and conditions apply
Enjoy 50% discount on Your bus rides on BusOnlineTicket
With a large number of bus operators in both Singapore and Malaysia & over 3,000 routes, BusOnlineTicket is your one-stop online booking portal for bus tickets! Be sure to keep a lookout for BusOnlineTicket discount code to enjoy further discounts. Terms and conditions apply...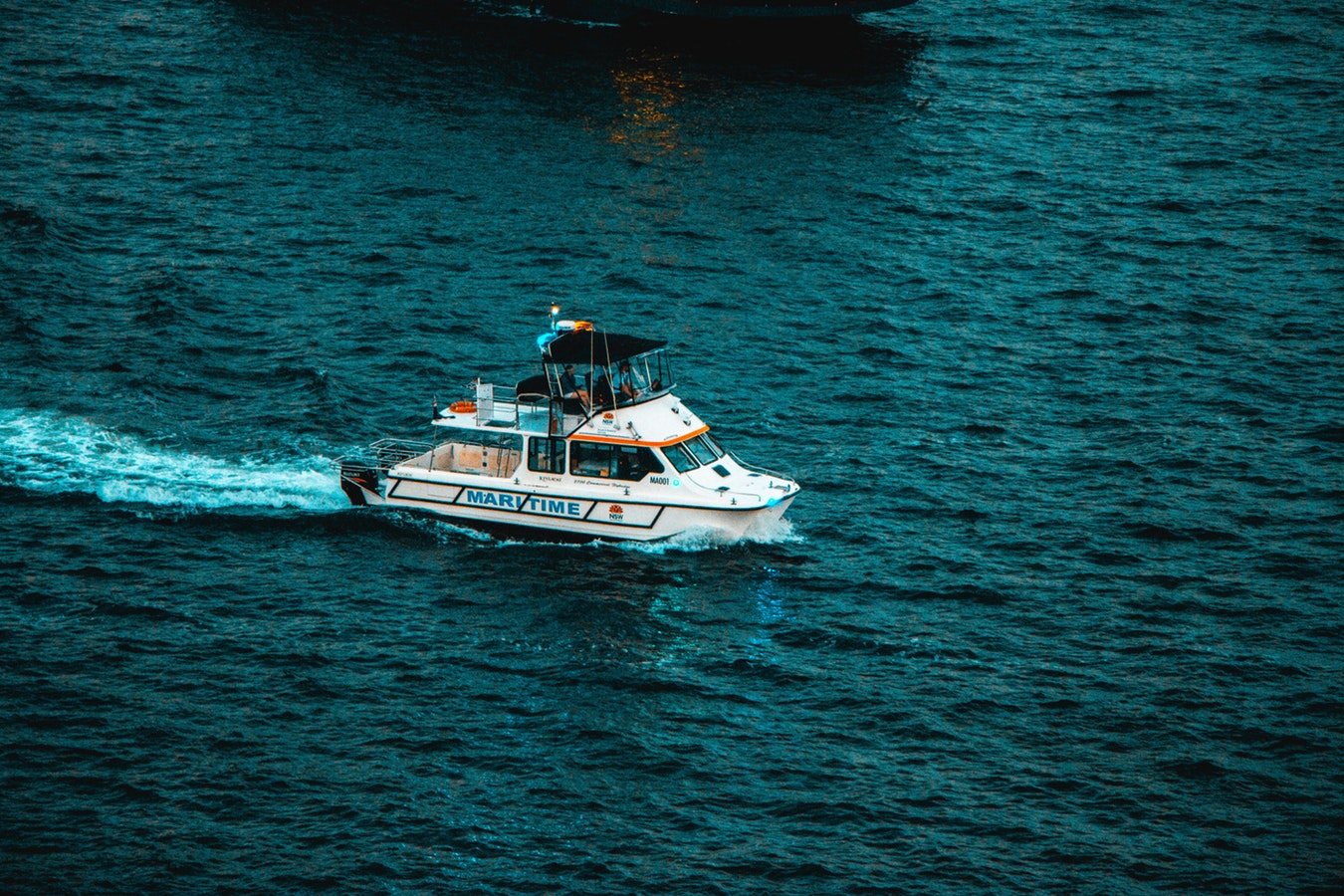 Buy a Two-Way Boat Ride Ticket Between Kuala Besut Jetty and Perhentian Island from just RM70 on BusOnlineTicket Promo!
Planning to vacation on Perhentian Island with its beautiful beaches? Book your 2-way ferry ticket on BusOnlineTicket. Be sure to also keep a lookout for BusOnlineTicket promo code to enjoy even greater discounts. Terms and conditions apply
Enjoy ride from Kota Bharu to Kuala Lumpur from just RM44.20/Way. No BusOnlineTicket Promo Code Required
Take the Lienadia Express from Kota Bharu to Kuala Lumpur! Equipped with air conditioning, spacious legroom and reclining seats, have a comfortable ride to your destination with Lienadia Express on BusOnlineTicket. Keep a lookout for BusOnlineTicket promo codes to enjoy further discounts. Terms and conditions apply
Book Bus, Train & Ferry Tickets in Malaysia & Singapore using BusOnlineTicket!
Buy bus, train and ferry tickets here at discounted prices! Terms and conditions apply
ShopBack must be the last link you clicked in order to get Cashback. If other website links are clicked after clicking through ShopBack, Cashback will not be tracked (E.g. coupon and deal websites)

If for some reason your payment made on merchant page has failed, do click through ShopBack again and re-do your purchases to ensure tracking is still active

Return to ShopBack and click through to the merchant every time you are making a new transaction.

If you are making 3 separate transactions on the merchant, you should click through ShopBack 3 times, each time before making a new purchase.

For more details: www.shopback.my/terms-and-conditions
Recent Articles
More about BusOnlineTicket
BusOnlineTicket promo offers and deals
Adding to the ease and convenience of buying online bus tickets, the company also offers customers huge discounts by way of a BusOnlineTicket discount code 2018, BusOnlineTicket promo code and other offers. To receive the latest BusOnlineTicket discount code offers, be sure to sign up for their newsletter and follow them on Twitter, Instagram and/or Facebook.
Some similar services in Malaysia are Expedia and Booking.com.
In addition, you can also click on the 'Latest Promotions' tab on the homepage to access all available BusOnlineTicket promo deals and discounts.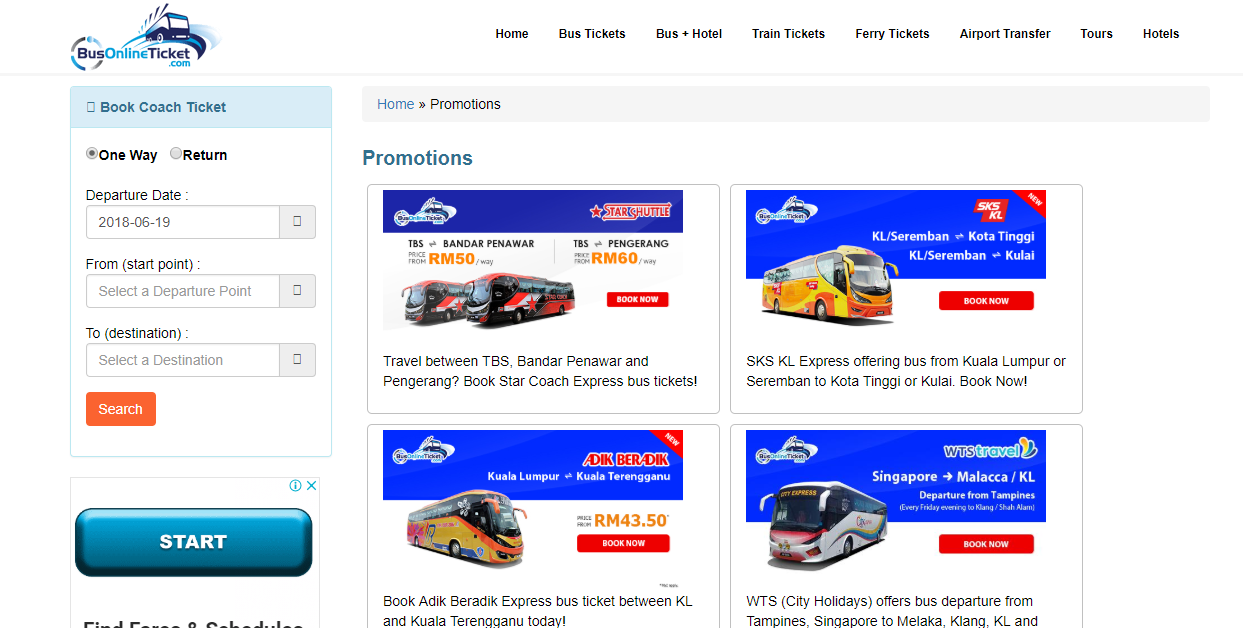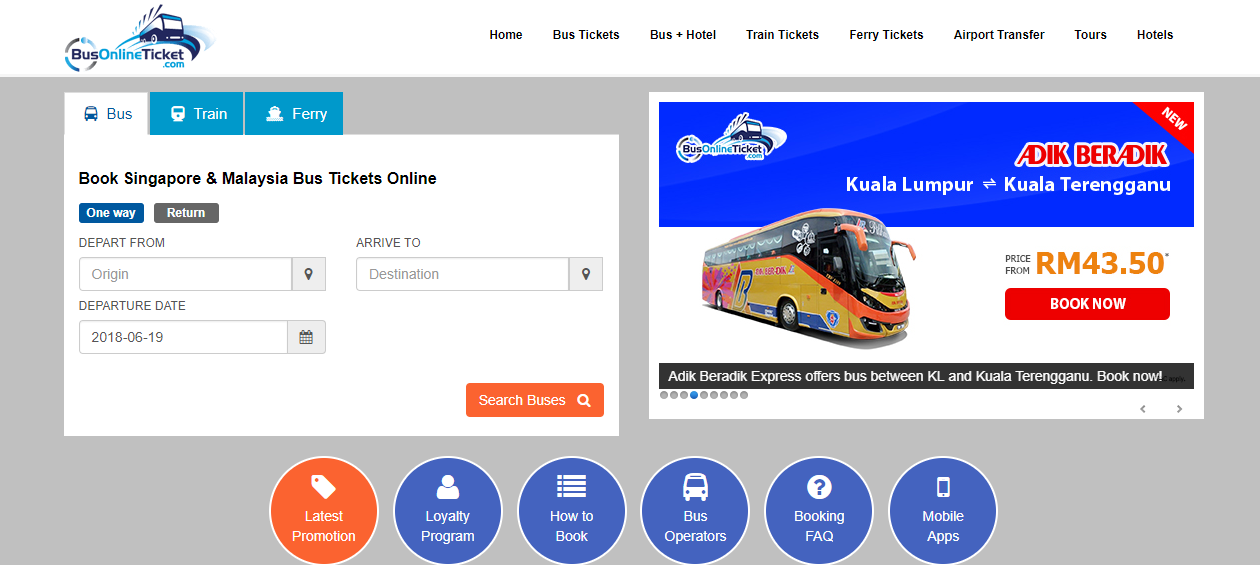 BusOnlineTicket discount coupon and deals on ShopBack Malaysia

Customers booking their bus ticket on BusOnlineTicket in Malaysia can enjoy several additional discounts and benefits when they buy via ShopBack. Here, one can not only view any available BusOnlineTicket code, but also get additional cashback with every purchase through ShopBack. Some of the BusOnlineTicket voucher code offers have been listed below:
| Offer | ShopBack Deal | Terms and Conditions |
| --- | --- | --- |
| Book Tickets | Up to 4% cashback | Book Bus, Train & Ferry tickets in Malaysia & Singapore online |
How to book on BusOnlineTicket using ShopBack
ShopBack offers up to 4% cashback on various tickets if you book on BusOnlineTicket in Malaysia. Here are the steps you need to follow to earn cashback from ShopBack:
Step 1: Visit the ShopBack website and click on the BusOnlineTicket store at the bottom of the homepage. You can also use the search box to find the link to the store.
Step 2: Click on "Activate Cashback" button on the top left corner of the page.
Step 3: Look for the latest BusOnlineTicket promo code 2018 or BusOnlineTicket discount code in the BusOnlineTicket coupon codes, discount codes, promos and coupons section.
Step 4: You will be redirected to the BusOnlineTicket website to browse and book your tickets. You can also read up a BusOnlineTicket review before making your booking.
Step 5: When you place the order, you will be eligible to earn cashback from ShopBack. The cashback rates differ based on product categories and based on whether you are a new or an existing customer.
About BusOnlineTicket
BusOnlineTicket is a one-stop online booking portal for bus tickets that features a large number of bus operators in both Singapore and Malaysia, going through over 3,000+ routes within these two countries.
The company strives on providing the absolute best in terms of online booking service and ensure that their booking system is as user-friendly as possible so that it would be easier for all customers to get their tickets from anywhere they are.
Among some of the locations that BusOnlineTicket coaches operate and depart from include:
Singapore
Kuala Lumpur
Penang
Malacca
Johor Bahru
Seremban
KLIA & KLIA2
Genting Highlands
Ipoh
Hatyai, and many more
History of BusOnlineTicket
This company was founded by four Malaysian friends, Yee Hon Ve, Chong Kok Chuin, Winston Wong, and Bong Yong Chuen. As students, these four had to go to the operator every time they needed a bus ticket. This task was often time taking and tiring but there was no other option available at the time. They decided to make it easier with their online service and began tying up with bus service providers to allow online ticket selling. The idea was well-adopted and since inception, BusOnlineTicket has grown leaps and bounds to become the leading force in Malaysia and Singapore. The company now operates in multiple locations and is constantly seeking to add more locations.
Services offered by BusOnlineTicket Malaysia
Along with bus ticket services BusOnlineTicket also offers several other services to travellers everywhere. Here, you can also make hotel bookings, arrange for airport transfers, book train and ferry tickets and a lot more. The services offered by BusOnlineTicket include:
Bus Tickets
Bus and Hotel
Train Tickets
Ferry Tickets
Airport Transfer
Tour Packages
Bus Charter
Hotels
How to book a bus on BusOnlineTicket
Step 1: Visit the homepage and fill in the 'Depart From', 'Arrive To', 'Pax' and travel dates and click on the 'Search Now' button.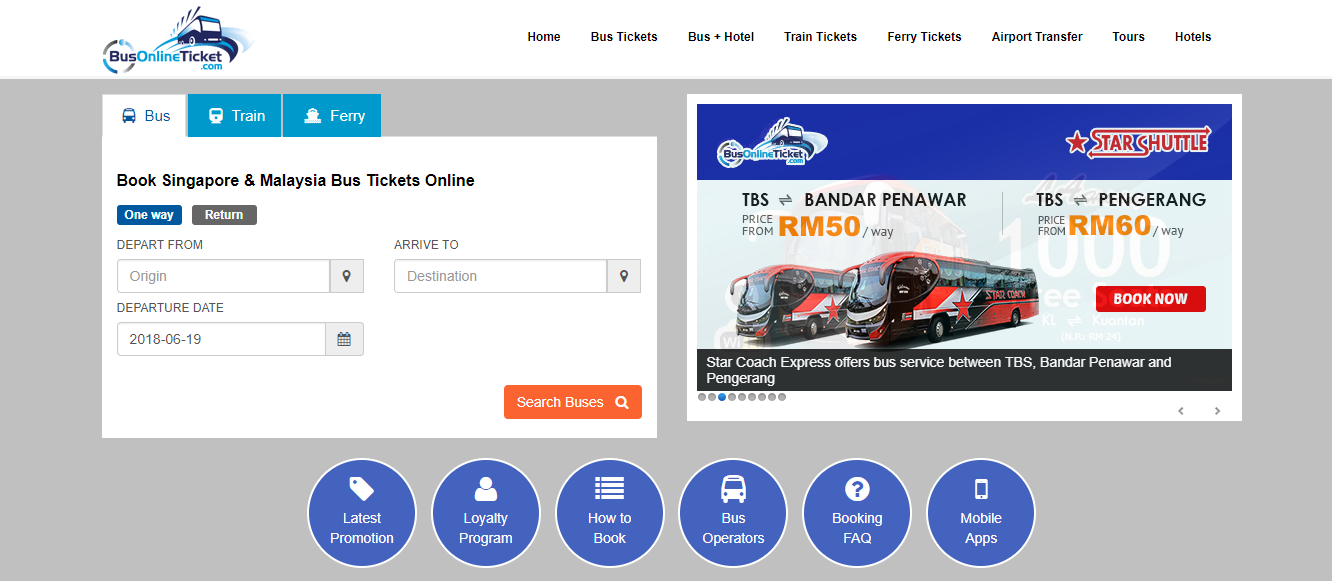 Step 2: From the options available for your travel schedule, select your preferred bus and choose your seats. You can also check out the latest BusOnlineTicket review to know past experience on the bus selected.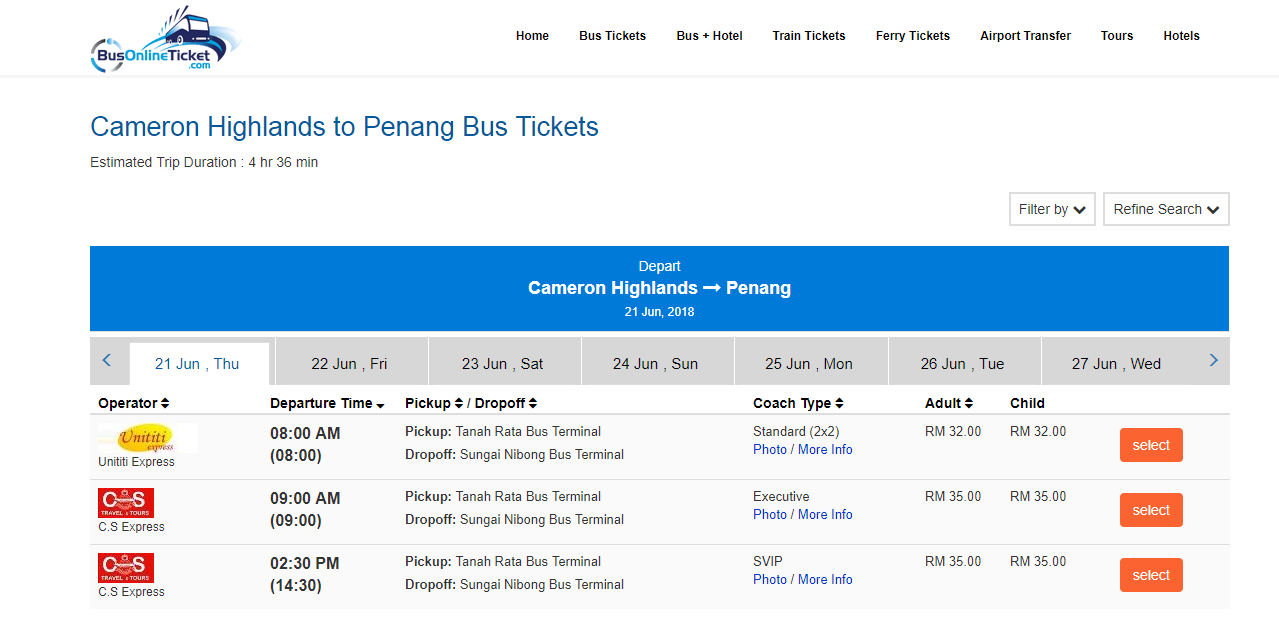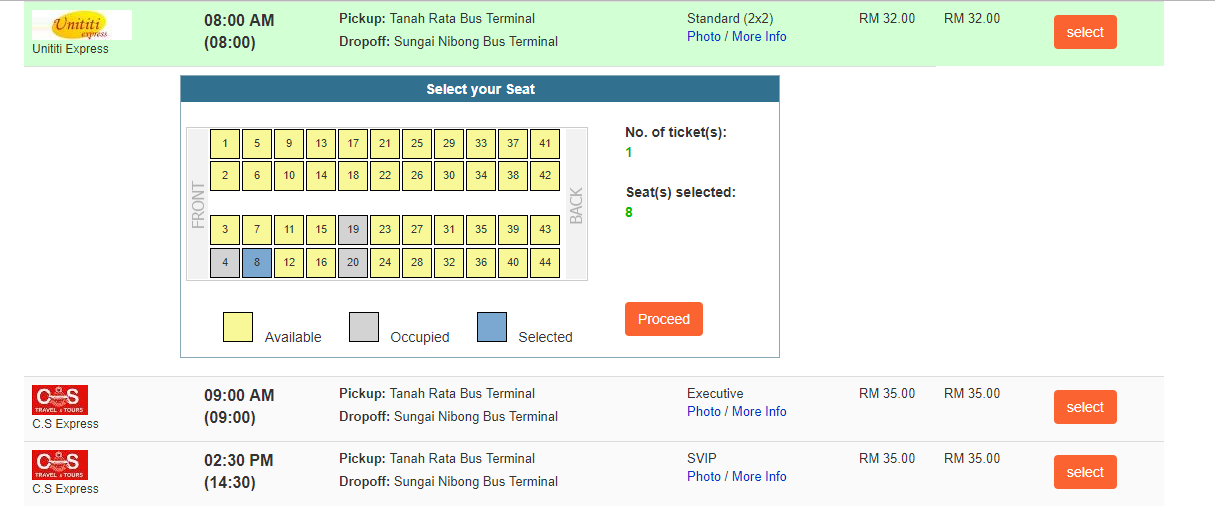 Step 3: You will then be required to enter all important passenger details such as passenger full name, mobile number, passport number and email address. Note that only one passenger detail is required for the booking. In case you have a BusOnlineTicket discount code or BusOnlineTicket promo code be sure to enter it in the space provided to get you BusOnlineTicket discount.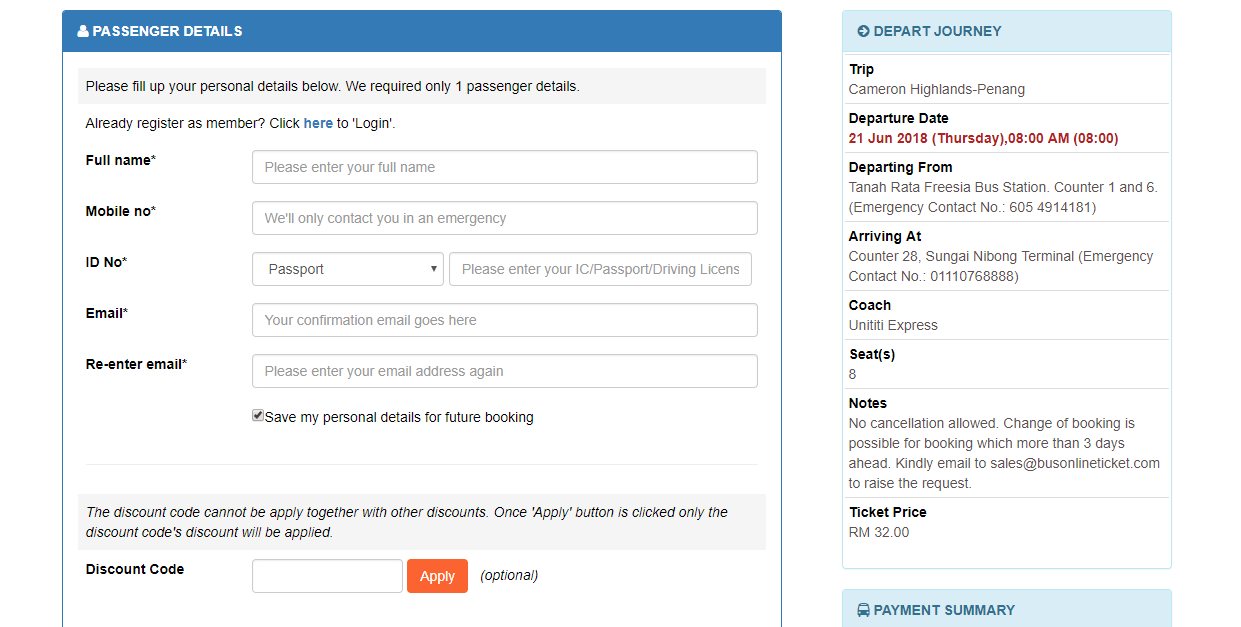 Step 4: Select your preferred payment method and click on the "Proceed to Payment" button to complete your purchase.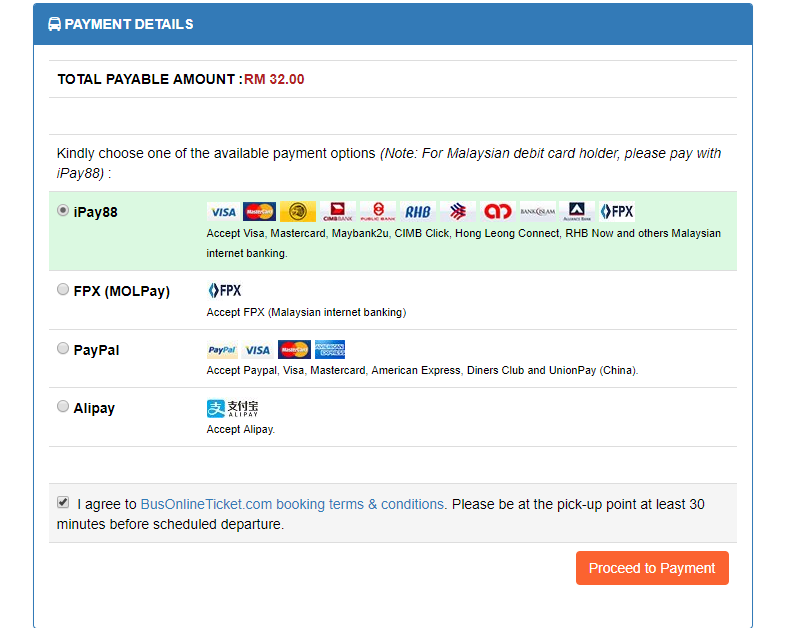 To confirm if your booking is successful, you can check your booking status via the 'Check My Booking' page or login to your registered member account and check your booking history under "History" in the member page.
Book your ticket on call
You can also call the customer service hotline and the team will assist you to make your booking via phone call. Payment methods for phone booking include online transfer, bank transfer or cash deposit to the BusOnlineTicket account. In case of a phone booking, be sure to email the payment receipt back to BusOnlineTicket. Note that you can only make booking for trips with departure day at least in the next two days from the booking time.
Other services offered by BusOnlineTicket
Bus and Hotel Booking
Making a bus booking and hotel booking together online is easy and you get to save more time. First, choose your origin, destination, bus departure, return date and specify the number of passengers. Proceed to search for the available bus trips and hotel. BusOnlineTicket will present you with a variety of choices for bus operators and the hotels available for booking.
Choose the bus trips and hotel that suits you and proceed to the payment page. At the payment page, you just need to fill in the required information, choose a payment option and proceed to make the payment. BusOnlineTicket will send you the booking confirmation to your email after a successful payment within 24 hours.
BusOnlineTicket.com is the only online booking portal in Malaysia & Singapore to provide Bus and Hotel booking service.

Train Tickets
KTM Berhad (Malaysia) is the main rail service operator in Malaysia. The KTM Berhad Group mainly comprises of 4 units: KTM Intercity, KTM Cargo, KTM Commuter and KTM Distribution. Customers can book their train tickets online on BusOnlineTicket.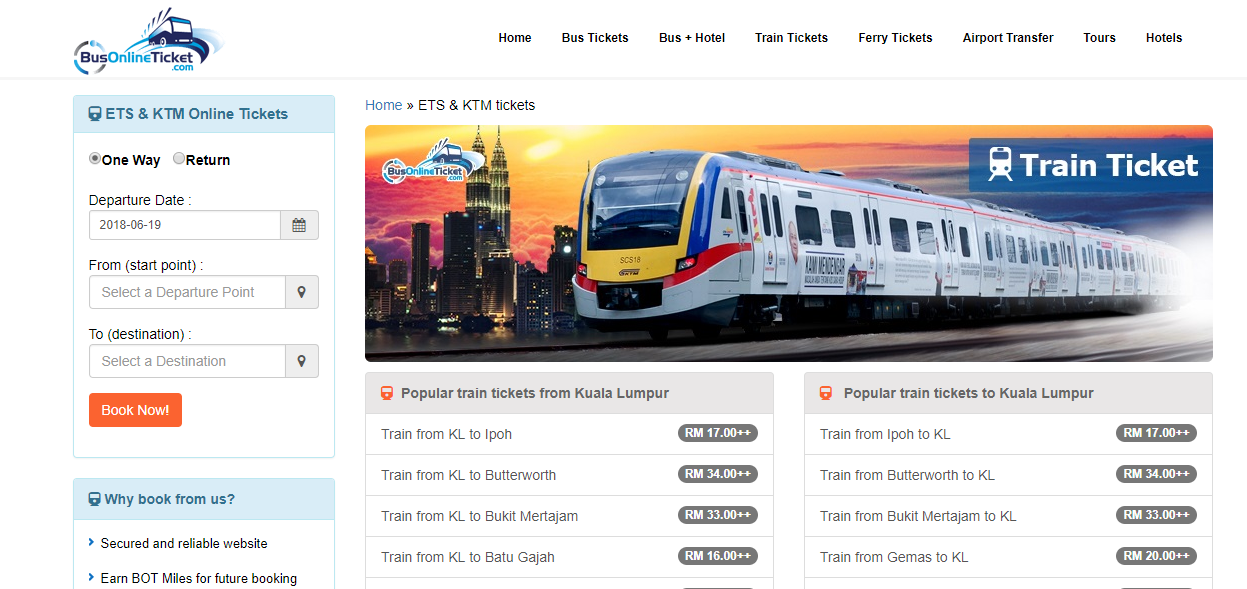 Ferry Tickets
BusOnlineTicket.com provides the best and easy online booking of ferry tickets for destinations in Singapore and Malaysia. They have tied up with the most famous ferry service providers for respective ferry routes in Singapore and Malaysia. All the ferry service providers that the company has engaged are hand-picked to ensure high quality of service and value of money.
Airport Transfers
Apart from delivering excellent bus service, BusOnlineTicket.com also offers top notch airport transfer services in Malaysia and Singapore, be it from airports or from selected hotels. The Malaysia/Singapore airport transfer service provides maximum convenience to travellers who prefer to have a vehicle ready to bring them directly from the airport to the hotel or vice versa, without having to transit anywhere else.

Payment options on BusOnlineTicket
Customers can make use of a plethora of options to pay for their online bus ticket. These include:
Visa
Mastercard
Maybank2u
CIMB Click
Hong Leong Connect
RHB Now
MOLPay
PayPal
American Express
Diners Club
UnionPay (China)
Alipay
A passenger can use any card to pay for the ticket, not necessarily his own. However, please note that the passenger in whose name the tickets are booked should carry a proof of his identity (along with the ticket) at the time of boarding the bus and the card holder deemed to agree to pay for the booking for this passenger.
Change or cancel your BusOnlineTicket booking
Change a booking
Once a booking has been confirmed it cannot be cancelled or changed. However, due to different policies followed by different bus operators, you can send an email to BusOnlineTicket to raise your request at least 7 days before the scheduled departure time. In case there is any allowance in the policy for a change in schedule, the customer care team will assist you for the same. Please take note that change request approval is subject to the respective bus companies' Terms & Conditions.
Cancel a booking
Once booked, you are not allowed to cancel a booking without giving a valid reason. However, you can contact the team at sales@busonlineticket.com and submit your cancellation request to the management for approval.
Refund policy at BusOnlineTicket
In case of double booking
In case you have made the same booking twice, BusOnlineTicket will refund you the amount. However, to claim the refund you are required to email the customer care team the booking details within 1 hour after your booking has been made. Note that this refund policy is subject to the Terms and conditions of the company.
Refund, if applicable, will be refunded to your credit card or PayPal. The refund will immediately be submitted to BusOnlineTicket's bank. From the submission or refund date banks generally take up to 2 to 4 weeks to process the refund payment and transfer the funds into a customers' credit card or PayPal. Please note, some banks can take up to 15-30 days, or until the next billing cycle.
Loyalty program at BusOnlineTicket
Customers booking their tickets via BusOnlineTicket can also earn BOT miles on every travel. Along with exciting offers with the help of a BusOnlineTicket coupon or BusOnlineTicket promo code, the company also offers miles for every trip that can be redeemed at a later date.
Earning BOT Miles
You can earn BOT Miles by making a booking on the BusOnlineTicket website, for any of the bus tickets within Singapore and Malaysia. Every S$ 0.40 or RM 1.00 ringgit you pay is worth one point and you can accumulate these points to redeem your BusOnlineTicket coupon code worth up to S$20.00.
In addition, unlike other sites, earning BOT Miles is easy as you don't need to sign up to become a member to enjoy these rewards. As long as you use the same email address to make all your bookings, the reward points will be instantly accumulated to your email address.
For example, if you book an RM50 Bus Ticket, you will receive 50 BOT Miles on your email account. Simply save these miles to be used later.
Redeem your BOT Miles
Step 1: Go to BOT Miles page
Step 2: Enter your email address
Step 3: Click on 'Redeem Discount Code' and select the desired option (SGD/MYR)
The available discount will automatically be applied to your ticket booking.
BOT Miles Redeem Structure
300 BOT Miles: SGDZ.SO/RM6.00
600 BOT Miles: SGD5.00/RM12.50
1200 BOT Miles: SGD10.00/RM25.00
2000 BOT Miles: SGD20.00/RM50.00
Contact the BusOnlineTicket customer care team
For additional assistance or queries you can also connect with the customer care team via the following methods.
Call + 603 2027 4626
WhatsApp +6017-394-8572
Email sales@busonlineticket.com
The team is available from 9.00am to 6.00pm, Monday to Friday, except Public Holidays.