Explore Taiwan's bustling capital, Taipei with the regular Taipei flights from Malaysia!
Taiwan's capital, Taipei is a metropolitan city with tons of activities that will keep you occupied from day to night. Interestingly, this capital boasts a traditional Chinese setting with a mix of Western influence. You can expect numerous temples sandwiched between commercial buildings and modern shopping malls. Whether you are heading to Taipei on a boisterous family trip or planning a romantic getaway, Taipei will surely not disappoint!
From imposing skyscrapers to massive shopping malls, there are no lack of activities to do in Taipei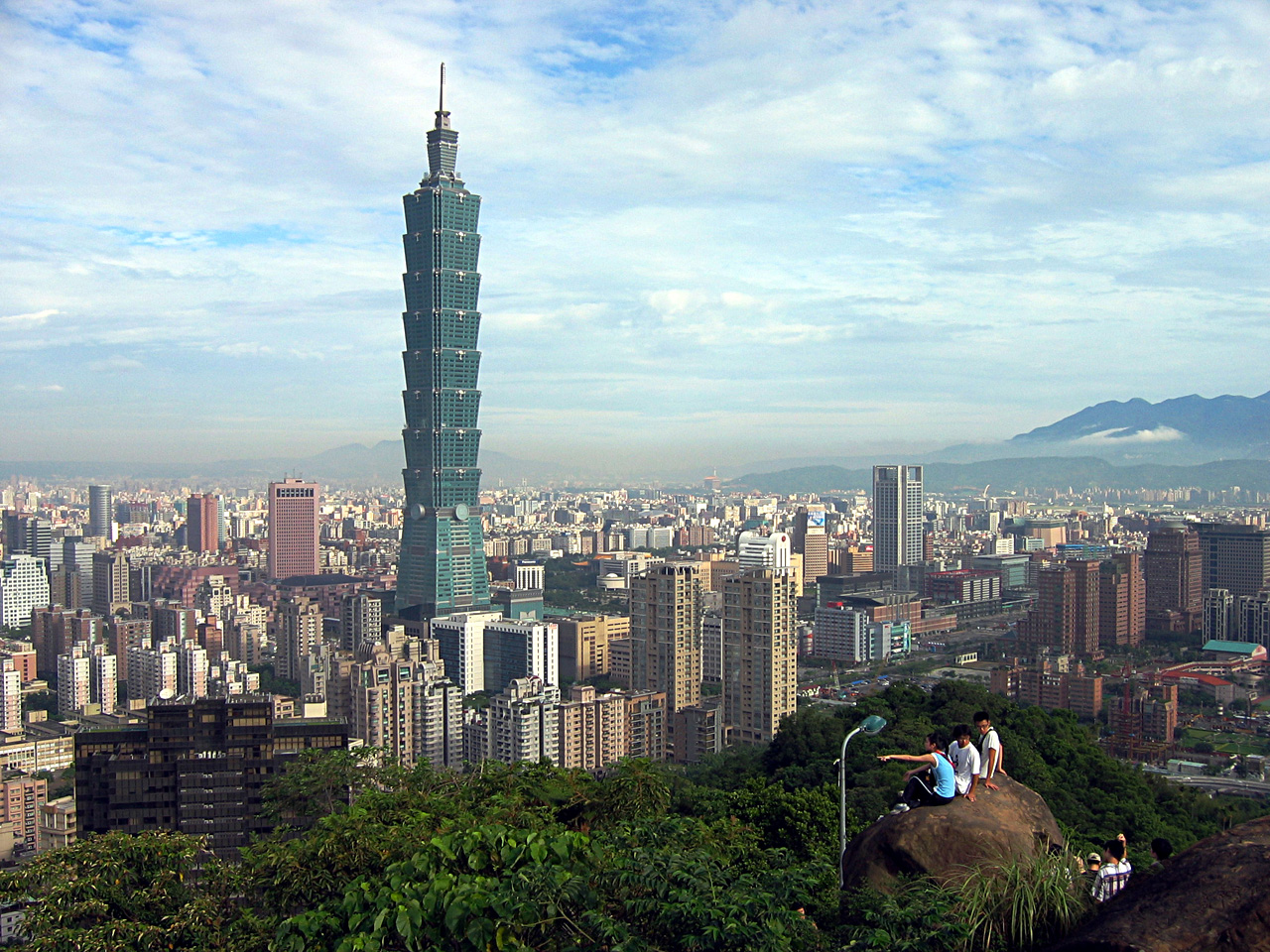 Amongst the tall and gleaming skyscrapers, the one that will clearly stand out is Taipei 101. Of course, you can head up to its observatory for a bird's eye view of the entire Taipei city. If heights are not your thing, not to worry! Taipei is full of shopping centres and outlet malls that will certainly make you shop till you drop! One of the more popular shopping areas would be Ximending, whereby Taipei's youths and hipsters alike eat, shop or simply hang out. Similarly, Shin Kong Mitsukoshi is one of the larger department stores in Taipei and offers a slew of designer brands including Taipei's local designers as well. With regular Taipei flights, you do not have to travel far just to shop for your favourite designer brands!
If you are the cultural buff, then you definitely have to start checking out flights to Taipei. The culture of Taipei is a blend of Confucianist Han Chinese and Taiwanese aborigines. To find out more about the history of aborigines in Taipei, simply head over to their Sung Ye Museum of Formosan Aborigines. Likewise, their Chiang Kai-shek Memorial Hall is one of their most popular attractions with its surrounding traditional Chinese gardens. Moreover, if you have the time, you could always catch a performance at their National Theatre or National Concert Hall which is located within the vicinity as well.
When it comes to dining, the one thing that Taipei is notorious for would be their tongue-numbing mala hotpot! Thanks to the numerous cheap flights to Taipei, you can indulge in the real deal and taste for yourself the fiery kick that Taipei's spicy hotpot has to offer! With numerous restaurants within the city that offers this spicy hotpot, you can easily pop into any for a fiery and sweat-inducing meal!
With plenty of flights to Taipei, you can immerse yourself in the happening nightlife that Taipei is known for!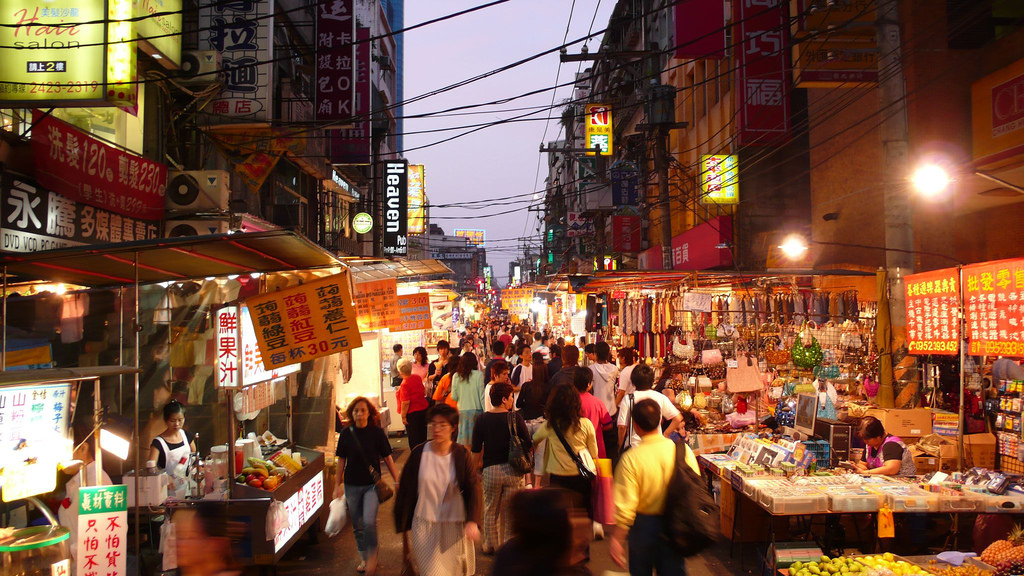 Taipei is well-known for its happening nightlife. And there is nothing like booking a cheap ticket to Taipei and soaking in the the atmosphere of its bustling night markets. Of course, if you are heading to Taipei, then you definitely cannot miss a visit to their Shilin Night Market. Here is where they sell their signature shilin fried chicken. Besides their popular fried chicken, Shilin Night Market, as with most of the other night markets, offer a plethora of tantalising street food. You definitely have to head to their night markets on a empty stomach! Moreover, if you are a risk-taker, make a trip down to Taipei's Huaxi Night Market. This is one of Taipei's more traditional night markets and offers unconventional dishes such as snake meat or turtle meat. While the idea of eating these meals might be off-putting, there are some who have high regards for these type of dishes and are willing to book flights to Taipei simply to indulge in these delicacies. Nonetheless, it is definitely worthwhile to make use of the various cheap flights to Taipei to immerse yourself in their traditional and unique night markets.
Check out cheap flights to Taipei so that you have more budget for shopping and eating!
There is certainly so much to see and do in Taipei, yet there is also the issue of budget constraints. However, all these activities and dining do not have to cost you that much if you simply keep a lookout for regular Taipei flight promotions on airlines such as Malaysia Airlines or Emirates. For a sure-way to score a cheap ticket to Taipei, you can also check out budget airlines such as Airasia as well!
Alternatively, you can make use of travel fare sites such as Expedia and Ctrip to help you with the difficult task of finding a cheap ticket to Taipei. Expedia and Ctrip help you search for the cheapest flights to Taipei across the various airlines, so that you have more budget for shopping and eating while in Taipei!
Thanks to ShopBack Malaysia, you can enjoy even cheaper flights to Taipei!
Let's face it, most of us do not have the luxury of time to constantly scroll through travel fare sites to search for the cheapest Taipei flights. Moreover, suppose you ran out of luck and narrowly missed that Taipei flight promotions period? Here is a way to guarantee you cheap flights to Taipei all the time - with ShopBack Malaysia!How ShopBack Malaysia works is that you get cashback whenever you book your Taipei flights through merchants on ShopBack. Essentially, ShopBack Malaysia gives you promo codes on these merchants so that you can enjoy cheaper flights to Taipei. By giving you cashback, you are literally getting your money back for every dollar spent!
With such incredible deals, you definitely have to book your Taipei flights today!
A trip to Taipei need not cost you much. With plenty of cheap flights to Taipei available, you can certainly enjoy a holiday to this vibrant city without burning a hole in your pocket. Moreover, with ShopBack Malaysia, you get to enjoy cashback on your Taipei flights. This cashback, combined with the various Taipei flight promotions, lets you maximise your savings even further! Such incredible deals on Taipei flights are certainly unparalleled elsewhere. So hurry book your flights to Taipei today!