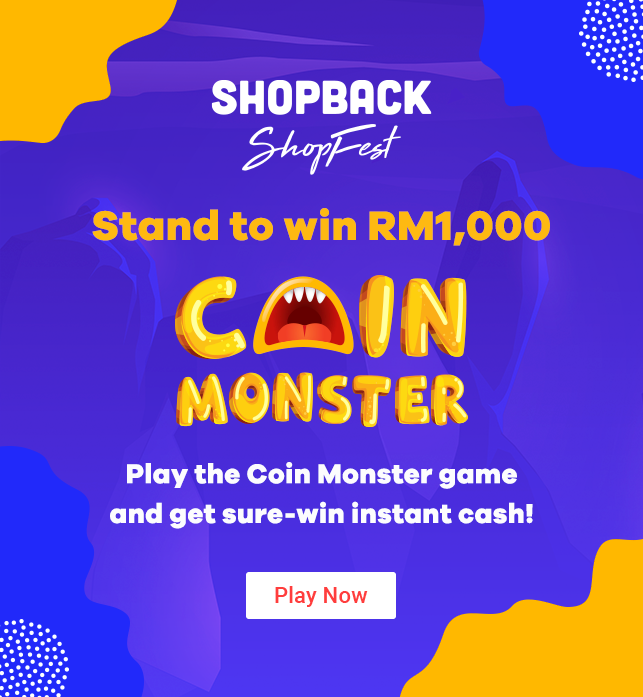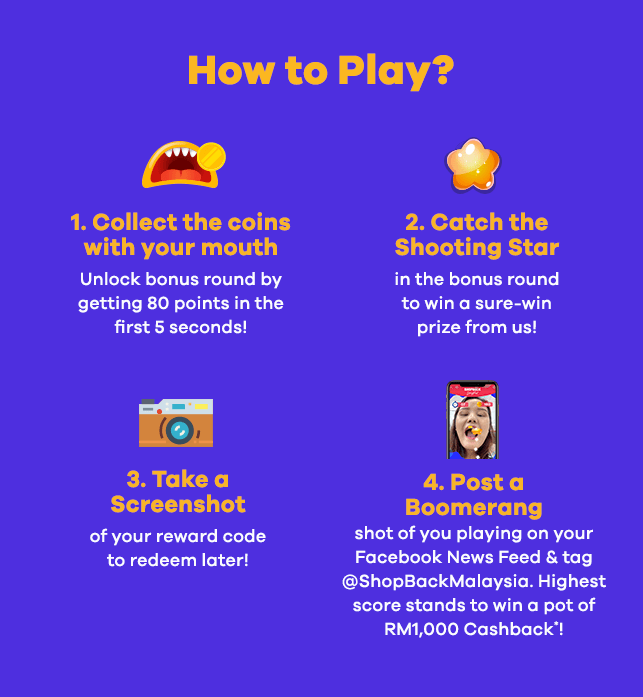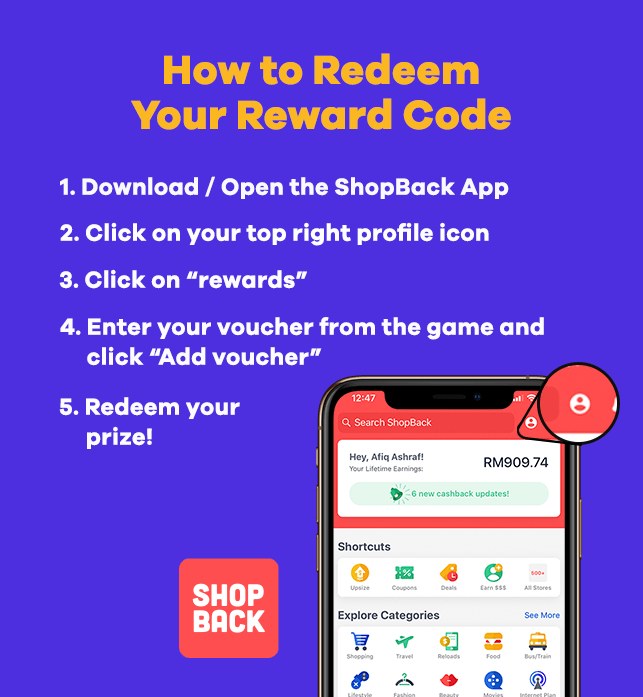 Terms & Conditions
There is one (1) reward code (ShopBack Voucher Code) released at 11AM and 7PM resepctively each day. Each player can redeem up to two (2) rewards codes (ShopBack Voucher Codes) per day.
Only players who share and tag @ShopBackMalaysia as a Facebook post are in the running for the RM1,000 Prize Pot.
Facebook profiles should be set to public and users should be reminded that any post that is later deleted shall cease to become an eligible entry.
In the event of multiple winners sharing the same highest score, ShopBack will select the winner of RM1,000 Prize Pot at random. ShopBack reserves all rights and reservations in the selection of winners and division of prizes.