Double Woot Discount Code & Promo Code Jan 2019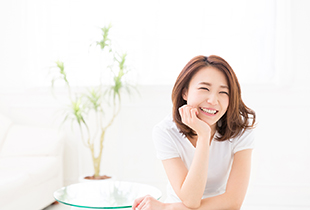 Doublewoot x Shiseido - Get FREE Shiseido Samples with Every Purchase of 2 Items on Doublewoot
Doublewoot promotion! For every purchase of 2 items on Doublewoot, receive FREE samples by Shiseido! Hurry, while stocks last. T&Cs apply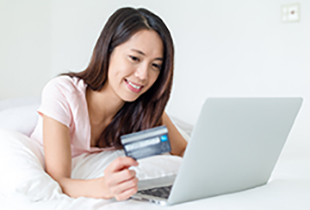 Shop Ladies' Clothing for Chinese New Year on Doublewoot
With Chinese New Year just around the corner, browse Doublewoot's Oriental Collection for the latest outfits. Purchase Purchase dresses and rompers from Doublewoot via ShopBack. Keep a lookout for Doublewoot promo code to enjoy discounts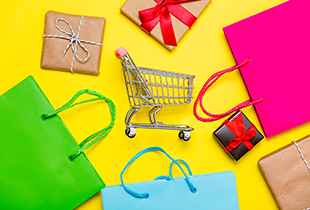 Shop Modest Wear on Doublewoot
Shop modest wear in pastels, neutrals, jewel tones and more on Doublewoot via ShopBack! Keep a lookout for Doublewoot promo codes to enjoy further discounts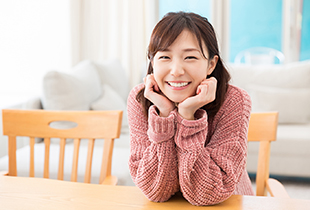 Doublewoot Promo: Check out Latest Outerwear from Doublewoot
Stay warm and chic with these outerwear from Doublewoot! Shop Doublewoot clothing via ShopBack and look out for Doublewoot discounts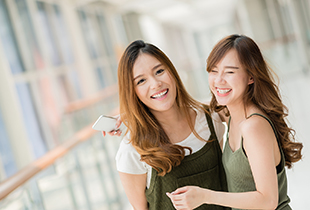 Shop Summer Wear on Doublewoot
Check out summer wear on Doublewoot. From flowy dresses to jumpsuits to rompers, there's definitely something for every woman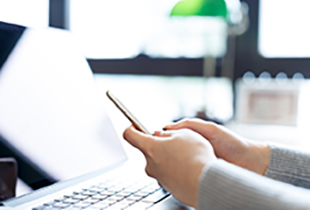 Doublewoot Discount: Instant SG$5 OFF by Subscribing to Doublewoot Newsletter
Doublewoot promo code! A Doublewoot discount code will be sent to your email when sign up for the Doublewoot newsletter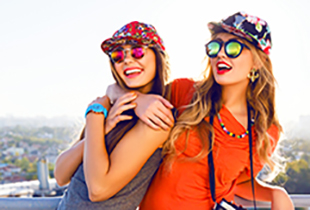 Doublewoot Promo: Shop Doublewoot x ChristyNg Collection on Doublewoot
From tops to dresses to bags and shoes, check out the Doublewoot and Christyng collab on Doublewoot! Be sure to keep a lookout for Doublewoot promo codes to enjoy further discounts
Fast & free shipping within Malaysia
Doublewoot processes your order within 24 hours and will ship within the next 24 hours. Item will be delivered to your doorstep the next 1-4 days.
ShopBack must be the last link you clicked in order to get Cashback. If other website links are clicked after clicking through ShopBack, Cashback will not be tracked (E.g. coupon and deal websites)

If for some reason your payment made on merchant page has failed, do click through ShopBack again and re-do your purchases to ensure tracking is still active

Return to ShopBack and click through to the merchant every time you are making a new transaction.

If you are making 3 separate transactions on the merchant, you should click through ShopBack 3 times, each time before making a new purchase.

For more details: www.shopback.my/terms-and-conditions
Recent Articles
More about Doublewoot
Save more during a Doublewoot promotion
Along with exciting designs, the company also offers its customers various discounts and deals during a promotion or sale. In case you have a Doublewoot coupon code or discount coupon, enter them during the checkout process. The new total cost will be reflected before you confirm the order. To stay updated with the latest offers, be sure to sign up for the company newsletter!
Enjoy cashback with ShopBack Malaysia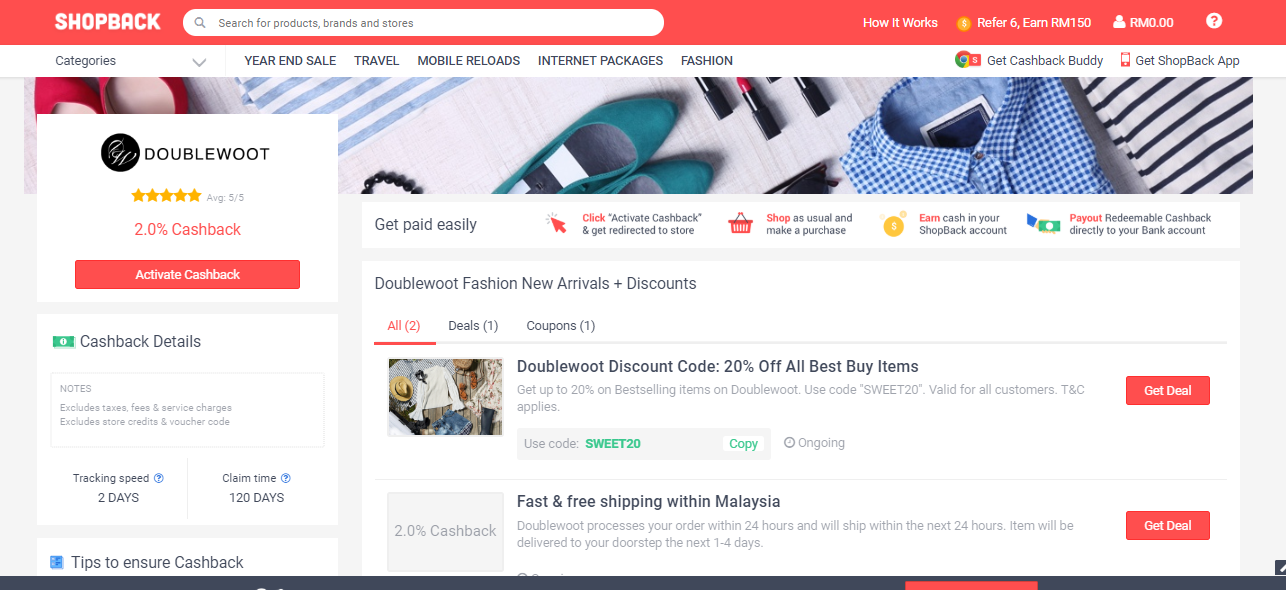 Customers shopping from Doublewoot can earn additional cashback for every purchase made through the site.
Follow the brand on their social media channels such as Facebook, Instagram and Style edits blog to keep yourself updated. Some similar services in Malaysia are Asos and River Island.
In addition, you can also view the latest Doublewoot coupon codes and offer deals on the site, some of which have been detailed below.
| Offer | ShopBack Deal | Terms and Conditions |
| --- | --- | --- |
| Bestselling Items | Up to 2% cashback | Doublewoot Discount Code: 20% Off All Best Buy Items Get up to 20% on Bestselling items on Doublewoot. Valid for all customers. T&C applies. Use code: SWEET20 |
| Free Shipping | Up to 2% cashback | Fast & free shipping within Malaysia Doublewoot processes your order within 24 hours and will ship within the next 24 hours. Item will be delivered to your doorstep the next 1-4 days. |
About Doublewoot Malaysia
Doublewoot is a Malaysian-grown fashion label specializing in producing and launching high quality women's work and casual apparels. The company launches a new collection once or twice weekly such as the recent exciting Raya collaboration with local TV personality Daphne Iking and has garnered amazing feedback. Customers can view the latest collections in the Doublewoot New Arrivals section.
Other coveted collections includes the Bridesmaid Collections, Chic Formal Work collections, and the popular Oriental Collections which was featured in The Star newspaper in year 2014. Doublewoot takes pride in quality apparels and affordable prices coupled with excellent customer service and fast delivery service. The Doublewoot fashion collection is offered in various sizes from XS to XXL and the designs are mostly modest, demure, and chic, catering to the strong, confident women around the world.
Doublewoot's apparels exudes luxury with its high quality trendy designs but come with an affordable price and are seen on many Malaysian celebrities/artists such as Belinda Chee, Daphne Iking, Elaine Daly, Chelsia Ng, Hannah Tan and Carey Ng, and so many more. The brand's designs have also made several appearances in the local media such as NTV7, The Star, Women's Weekly, Harian Metro, GuangMing news, and Health & Beauty Magazine, to name a few.
History of Doublewoot Malaysia
The company was founded in 2005 by Helen Tan and her sister Heliene. With elegant and modern designs that offered every woman in Malaysia an opportunity to glamourize their wardrobe, the company saw rapid growth and success.
Since its inception, Doublewoot has produced and shipped over thousands of designs all solely manufactured in their own factory based in overseas. Today, Doublewoot provides free or nominal shipping to Malaysia, Singapore, Australia, Hong Kong, US, UK, Brunei, Philippines, Indonesia, and Thailand with more to come.
Products available on Doublewoot
The site offers numerous style options for every woman. The products available on the site include: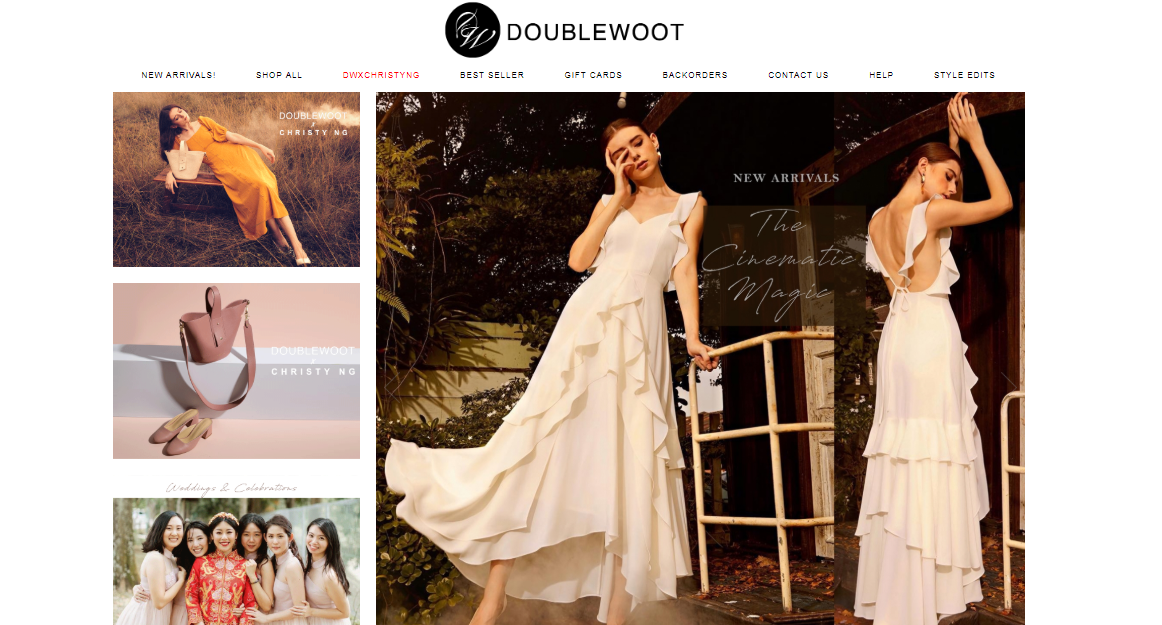 | New Arrivals! | DWXCHRISTYNG | Best Sellers |
| --- | --- | --- |
| | | |
| | | |
| --- | --- | --- |
| CNY 2018 | Maternity | Shorts |
| Festive Collection | Outerwear | Skirts |
| Bridesmaid | Pants | Swimwear & Beachwear |
| Dresses | Petite Luxe | Tops |
| Jumpsuits | Modest | Work |
| Long Dresses | Romper | |
How to shop on Doublewoot
Whether it is the latest designs under the Doublewoot New Arrivals section or an elegant Doublewoot dress, shopping online has never been easier. Here are the steps required to shop online:
Step 1: On the homepage, browse the category and then select the subcategory to locate your product. You can also use the search bar to find a specific product.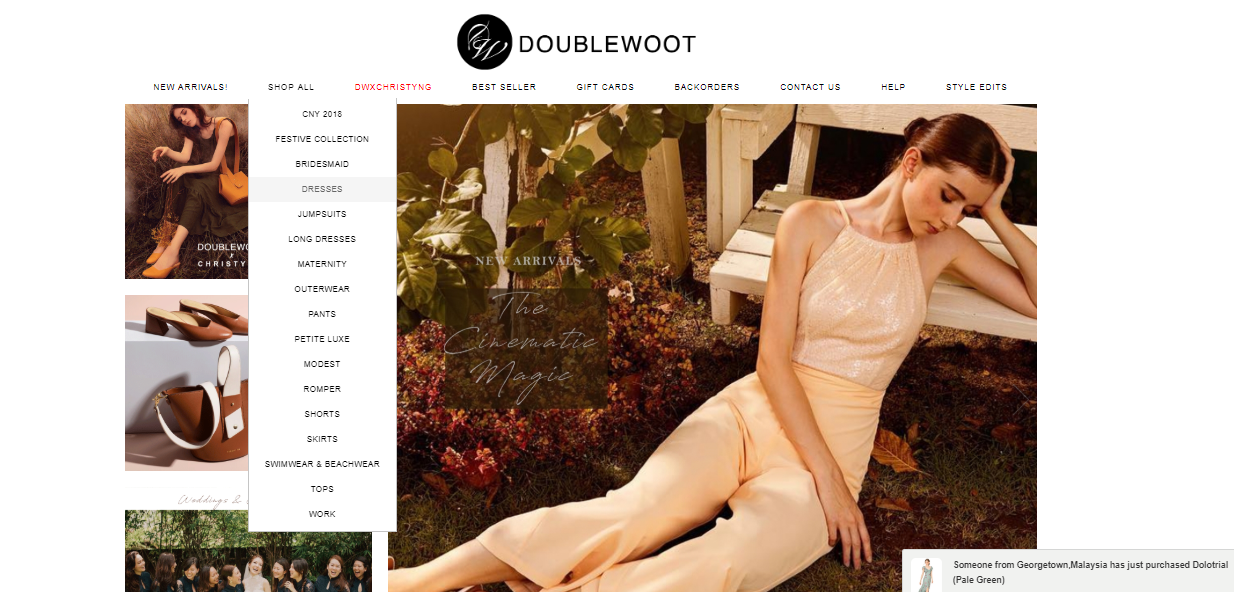 Step 2: Click on the product you like best for important information and product details. If you would like to buy the product, choose your colour and size (if applicable) and click on 'Add to Cart.' You will be able to see a confirmation for the same as a pop-up on your screen.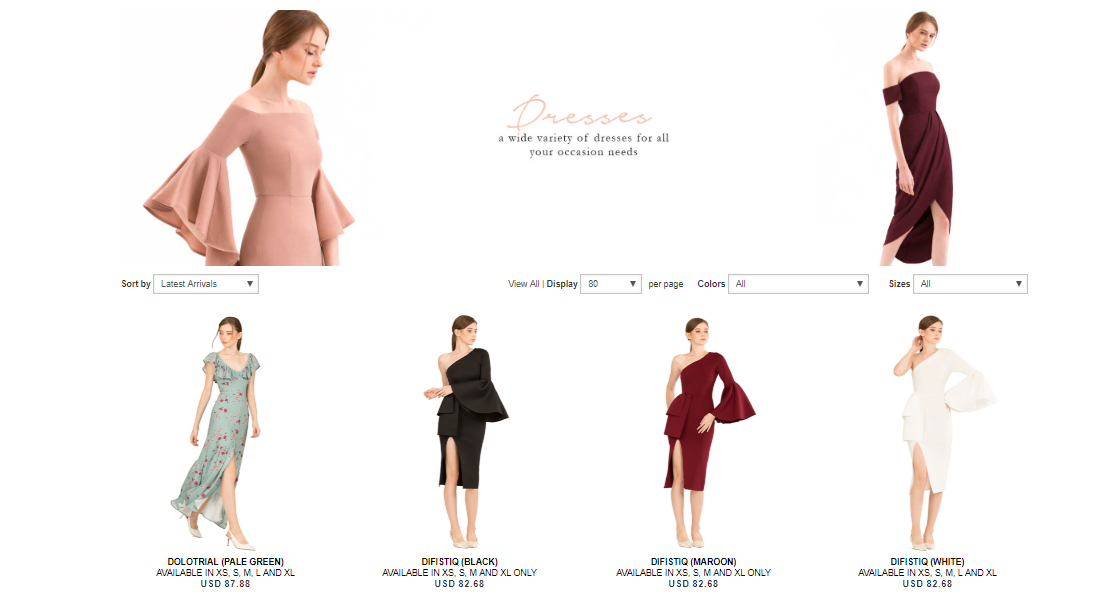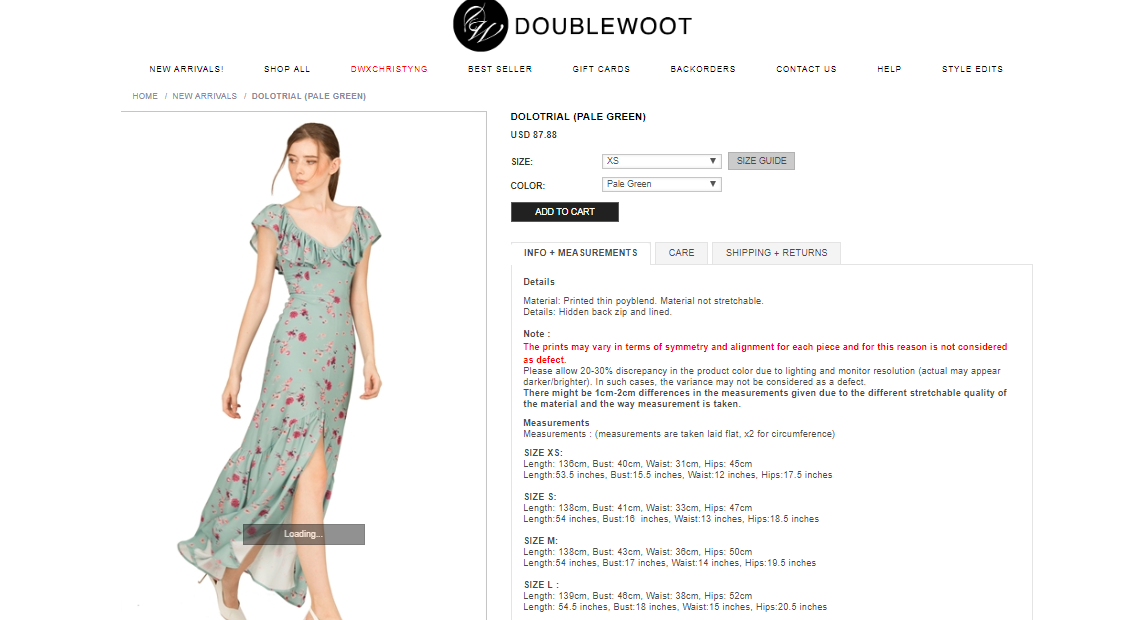 Step 3: If you want to add more products to your cart, you can continue shopping. To buy the products click on the cart icon at the top-right corner of your page. In case you have a Doublewoot discount code or Doublewoot promo code, don't forget to enter it in the box provided to claim your discount.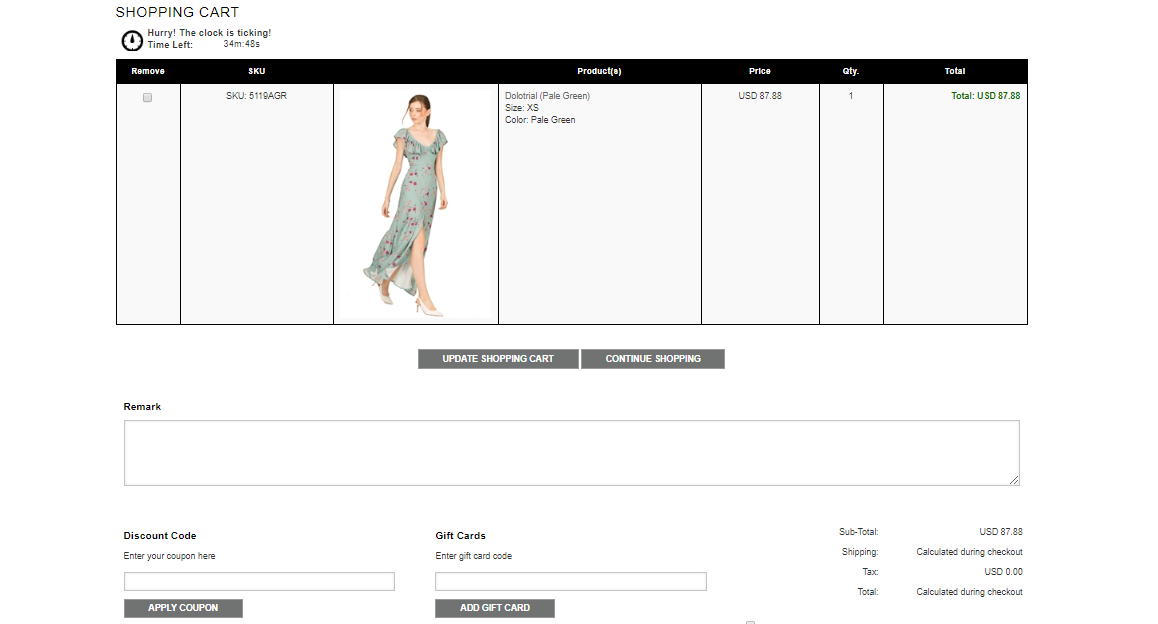 Step 4: At this stage you will be requested to enter your account details, or you can create a new account if you are a new user. Enter your delivery and billing details in the next form. Enter your payment details and once confirmed, you will receive an order confirmation via email and your products will be delivered to you within the promised date.

Payment methods available on Doublewoot
Customers can pay directly here on the site, through Paypal or through Ipay88, which accepts:
· Credit Card
· Maybank2U
· Alliance Online Transfer
· AM Bank
· RHB
· Hong Leong Bank Transfer
· FPX (HL online, Maybank, Bank Islam, PBeBank, CIMB Clicks)
· 2checkout (International)
All payments are securely processed through Ipay88, a reputable online merchant owned by Mobile88 (an MSC status company).
How to shop on Doublewoot using ShopBack
ShopBack offers up to 2% cashback on various items if you shop from Doublewoot in Malaysia. Here are the steps you need to follow to earn cashback from ShopBack:
Step 1: Visit the ShopBack website and click on the Doublewoot store at the bottom of the homepage. You can also use the search box to find the link to the store.
Step 2: Click on "Activate Cashback" button on the top left corner of the page.
Step 3: Look for the latest Doublewoot promo code or Doublewoot discount code in the Doublewoot voucher codes, discount codes and coupons section.
Step 4: You will be redirected to the Doublewoot website to browse and select the items.
Step 5: When you place the order, you will be eligible to earn cashback from ShopBack. The cashback rates differ based on product categories and based on whether you are a new or an existing customer.
Shipping policies at Doublewoot
Doublewoot process your order within 24 hours and will ship within the next 24 hours. Note that the item will be delivered to your doorstep within the next 1-2 days (Pos Laju) or 3-8 working days (International).
You may check the status of your order by logging into your account, click "My Account" at the top right hand of the webpage and click "Orders" - "History".
Changing a confirmed order
Due to security reasons, customer service are unable to make any amendments after you have confirmed your order. This is because the warehouse moves really fast in order to ship your parcels as soon as they are confirmed.
The customer service team are not able to catch up with that and hence, unable to amend your orders. If an order is cancelled, no cash refund is offered. Doublewoot only offers refund in terms of credit note (20 days validity).
Return policy at Doublewoot
Defective items/incorrect items received
Kindly contact the return department at return@double-woot.com about this issue and the team will send you a reply within 24 hours.
All parcels must be sent to Doublewoot within 5 working days of receipt (Malaysia).
For international returns, it must be sent back within 2 working days. (Proof of tracking number must be emailed to return@double-woot.com). It should reach Doublewoot warehouse not longer than 20 days.
Note that all items should be handwashed and NOT soaked. Doublewoot does not guarantee that the items will not be altered (colour runs, size shrinks etc.) after wash, and if this happens,
Doublewoot will not be responsible and no return request due to this reason will be entertained.
An exchange will be done if the item sent to you is defective/ faulty.
A refund will only be processed if the item has ran out of stock for exchanges.
Please take note that Doublewoot does not provide cash refund unless the exact item is out of stock and will provide you a credit note which you may utilise it to purchase other available items.
Return policy at Doublewoot
Doublewoot provides returns for all items except Best Buy, SALE, Discounted items (includes items purchase using discount codes (except first time registration codes), Accessories and specifically stated non-returnable items. All returns will be processed and dealt with by the Returns Department and they will only be handled via mail at return@double-woot.com.
Items must be in its original condition (tag intact, unworn, unwashed and unaltered). Exchanges for articles which do not meet all mentioned conditions will be duly declined. All items are not to be soaked. If colour runs due to this reason, item is strictly not returnable.
All parcels must be sent to Doublewoot within 5 working days of receipt (Malaysia).
For international returns, it must be sent back within 2 working days. It should reach Doublewoot warehouse not longer than 20 days.
The item is your responsibility until it reaches us. For your own protection, it is recommended that you send the parcel using a delivery service that insures you for the value of the goods. Please keep the tracking code with you in case Doublewoot shall need them for reference.
Doublewoot will issue a credit note for all returns (no cash refund). A processing fee of RM6 (RM9 for sabah and sarawak), USD 6 (International) will be charged for each return item. For example, if the returned item costs USD35 you will receive a store credit of USD29. Store credit are valid for 100 days (effective 6 March 2015). Original shipping costs will not be refunded. Also, buyer bears the cost of shipping the item back to Doublewoot.
Return of items can only be made one time per order. Which means that the subsequent items purchased using the return credit note is not returnable.
Any used reward points/discount codes for the returned order will be voided and not refundable/re-usable. Usage of points on subsequent purchases will not be awarded for additional points.
All returns which do not meet the above-mentioned criterias will be strictly declined and forfeited.
The Return department will get back to you once a return item is received and they will email your credit voucher once the item is received. This normally takes 3 days up to 10 working days / 20 working days (International). Doublewoot reserves the right to reject any request to mail these items alongside with a new order. All returns are final and further requests will be denied.
Doublewoot does not provide exchange services. If you would like to change to another item, do use the credit voucher to purchase another item or another size.
Colour of products may vary due to studio lighting used so please allow 20% of colour variation in real product as compared to actual products. It may appear darker or lighter. Exchanges due to this reason will be charged a processing fee.
There might be 1cm-2cm differences in the measurements given due to the different stretchable quality of the material. Please do check the measurements given in the products and compare with your existing dresses for best fit. Otherwise please email Doublewoot your stats to gauge your best fit.
For printed items, the prints may vary in terms of symmetry/alignment/slight colour patches for each piece and return due to this reason is not considered a defect.
Save more with Doublewoot reward points
Earn Doublewoot Reward Points and you can shop for free! You automatically collect 1 Point for every RM 1.00 you spend.
1 point = RM 0.01.
You may redeem your points during checkout.
Contact Doublewoot customer care team
If have any enquiries about your order or require any assistance, please direct your email to admin@double-woot.com. The Customer Service Team will tend to you as soon as possible.
For marketing, sponsorship or collaborations, please contact marketing@double-woot.com
For style requests, backorder request or design suggestions, please email the style advisor at product@double-woot.com