Expedia Promotion Feb2018

Up to 9% Upsized Cashback
Ends 28 Feb: Save up to 60% this Chinese New Year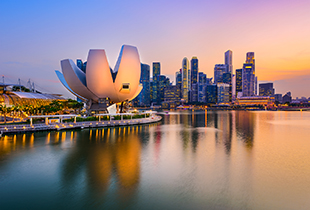 Up to 9% Upsized Cashback
Ends 28 Feb: Great CNY Package Deals around Asia
Terms & Conditions: This promotion is only available on participating hotels for bookings made between 8 Jan 2018 and 28 Feb 2018, for travel between 8 Jan 2018 and 30 April 2018, unless otherwise sold out prior. Save on participating properties with savings as marked.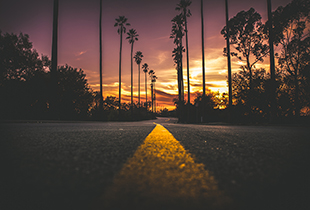 Up to 9% Upsized Cashback
Get Last Minute Deals on flights, hotels & packages!
Up to 9% Upsized Cashback
Hotel deals under RM199/night
All offers are subject to availability and change and may be discontinued w/o notice. General Expedia's T&C's apply.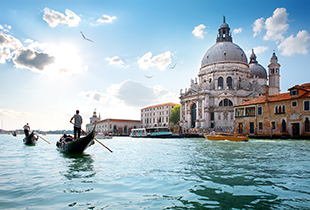 Up to 9% Upsized Cashback
Over a million hotels, flights and packages with best price guarantee
Best price guarantee and discounts on Expedia.
Cashback will be tracked at usual rates before travel is completed.

Packages include, but are not limited to: 1) Hotel + Flights 2) Hotel + Flights + Insurance/Services 3) Hotel + Insurance/Services

Cashback may take up to 75 days after travel has been completed to turn from Pending to Redeemable

Upsized Cashback: Tracked at usual rates. Cashback will be adjusted within 75 days after travel has been completed.

Usage of promo/coupon/bank/telco codes not posted and approved by ShopBack may effect the eligibility of Cashback
Recent Articles
More about Expedia
Expedia: Holidays made Easy!
New sights, new sounds, zero fuss. Looking for a getaway from Malaysia? Does this sound like your kind of holiday? If so, you've come to the right place! Expedia is the world's favourite online travel agency, offering flights to thousands of destinations at pocket-friendly prices. Choose from more than 365,000 hotels and over 400 airlines. Soak in the English culture and snack on some fish and chips with a flight to the UK, or if raw fish is your thing, travel to Japan for some sashimi. Or maybe just escape for a little weekend getaway to nearby lands; wherever you hope to go, Expedia Malaysia offers promotion coupons and discounts coupons to thousands of places around the world, so read on and check it out!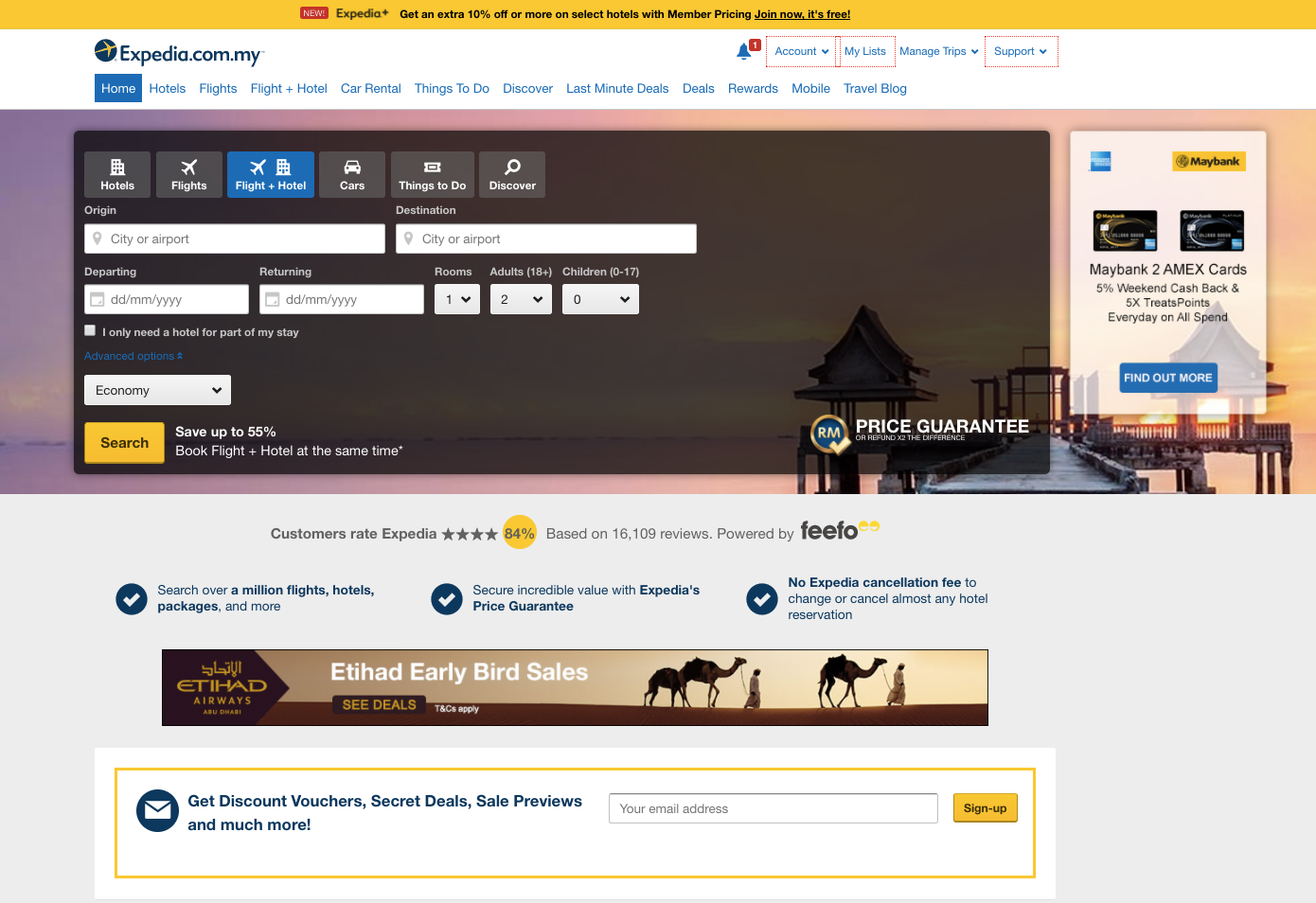 History and extensive progress of Expedia through the years
Expedia is a travel website created by Expedia Inc. The website was launched by a small division within Microsoft in 1996 and became a public company in 2001. Rich Barton was then appointed as CEO. Lloyd Frink also became part of the company after working for Barton at Microsoft. Expedia was bought from Microsoft by USA Networks, Inc. in July 2001.
Today, Expedia Inc. is headed by Chairman and Senior Executive Barry Diller, Vice Chairman Victor Kaufman and President and Chief Executive Officer of Expedia Inc. Mark Okerstrom.
Expedia Inc. keeps on expanding throughout the years. In 2017, the travel company announced that it would strengthen its partnership with AirAsia Bhd to explore more opportunities in Asia. More to that, Expedia remains the biggest travel company globally which generated US$72 billion in gross bookings in the previous year on 200 sites in 75 countries and 35 languages. Expedia Inc. truly keeps on expanding throughout the years. In 2017, the travel company announced that it will strengthen its partnership with AirAsia Bhd to explore more opportunities in Asia.
Select hotels, flights and tours via Expedia
Shopping on Expedia.com.my is very easy and convenient. You can search for a flight to any country or any destination of your choice in easy and simple steps. By typing down your departing and returning details, the website will immediately show you numerous flight options. The website will enlist flights from the cheapest to the most expensive, allowing you to choose according to your budget or preference.
Aside from flight options, you can also select hotels on the website. If you are heading to Singapore for the weekend or to just any destination, you can pick an accommodation through Expedia. Besides the rates, reviews are also included to guide you in selecting a place to stay. There are also discounts and offers offered on the website which is great news for those who want to save some cash while travelling. The website displays different accommodation options, from the basic hotels up to the fanciest ones. This allows you to choose depending on your budget and taste. When you select hotels through Expedia, you don't need to worry anymore if you are getting the right accommodation because of the many choices and reviews available. Heading to Singapore or just to any other city is very easy because of Expedia.
Besides the flights and hotels, you can also book a car through Expedia. You no longer need to fret when it comes to going to your hotel from the airport or when planning to explore a big city for the first time.
You can also book tours and activities recommended by local experts and your family or friends who are Expedia members. Different tours are available like day trips, private tours, bike tours, among others. Different activities are also categorised into food and drink activities, nightlife activities, show and sports activities and a whole lot more. It depends if you are going to book a full day, a multi-day or just a few hours of a tour in the city.
Make your holidays fuss-free and fun-filled
From luxury stays, staycations, cruise trips to cheap backpacker hotels, find the best deals on Expedia Malaysia. Expedia handles both flight reservations and hotel book-ins, so if you want an all-around fuss-free booking experience, Expedia is the perfect online travel agency for you. With a few simple clicks, you can choose your ideal hotels, your flight times, and even rent a car to take you from place to place. Finding travel coupons has never been easier with Expedia.
Or if you already have your hotel details down, but no plane to take you yet, let Expedia handle your flight for you. Expedia will comb through all the agents for you to find the best deals, promo coupons and discount codes for your trip, so your booking can be as easy as 1-2-3.
How to pay your bookings
When paying for your flight or hotel through Expedia, payment options vary by region and travel product. It is necessary to pay in full for some bookings and there are additional payment choices for other bookings. The payment will be based on the currency of the country where you are booking your trip. You can pay by either credit card or debit card, and do make sure that you don't exceed your limit when you are booking through your credit card. The accepted payment choices and methods of payment will be stated at the time of booking.
Avail of discounts, offers and discount deals
There are different deals and rewards available when booking on Expedia, which will help you save some cash. Don't forget to avail an Expedia offer once it's available online. Example of the great deals are the room upgrades, acquiring a coupon code, free breakfast, resort credits, spa credits, free parking, food and beverage credits and early check-in. There are also numerous discount offers in hotels prices so that you can save on your accommodation expenses. There are also discounts for plane tickets and airfare when you book through Expedia.
Another reason that booking via Expedia is amazing is that you can avail of an exclusive offer if you shop as an Expedia member. There are coupon codes available for you to avail once you become a member. You will also get access to exclusive special offers for members only. You can also redeem travel points through your Expedia+ points. There are also hotel benefits like free room upgrades or free breakfast if you are an Expedia member.
How do you claim those attractive offers and discounts
In order to avail of offer and discounts, make sure that you book via Expedia. Make sure you create an account too and be an Expedia+ member. Once you become a member, you will enjoy various perks like getting coupon codes, saving money with member pricing, booking free rewards travel with no blackout dates and getting exclusive member deals and special offers. Creating an account is free so make sure to create one as soon as possible.
When you select a destination or a hotel, there are discounts available in each hotel and accommodation too. While you avail of the discounts, you can also earn extra points which you can use later on when availing of an Expedia special offer. Wherever you are in the world and wherever you want to go, there is a discount that you can avail which will allow you to save cash and earn points. Make sure that you book immediately because of the high demand on each deal or before it becomes an expired offer.
How to shop on Expedia via Shopback
You can avail up to 6.0% cashback when you book on Expedia via Shopback. Expedia has partnered with Shopback in providing the best deals for travellers. Shopback is Southeast Asia's biggest and fastest growing online loyalty platform, and has provided many shoppers of the label smarter purchasing decisions through great deals and cashback promos.
By using Shopback, you can get cashback everytime you shop to get more savings. Follow these simple steps to get the most bang for your buck as you shop.
Sign up for an account or Sign-in ShopBack.
Go to Expedia's page on ShopBack for Expedia Discount Codes, Promo Codes & Coupons.
Click on the Expedia discount code or promo deal, and get redirected to the Expedia website.
Add your desired product to the shopping cart, and then enter the Expedia discount code or coupon before payment.
Receive cashback for your purchase! Do note that cashback may take 1-2 days to appear in your ShopBack account.
Shopback is your gateway to Expedia Malaysia's top promo codes and discounts
Getting paid to travel - does this sound like a fantasy? Today, we at ShopBack, make it a reality. We work with Expedia to give you up to 8% cashback for travelling with Expedia, on top of all Expedia's current promotions and offers.
Expedia makes it easy to book cheap flights to thousands of destinations around the world. On the other hand, ShopBack makes it easy on your wallet. Using these Expedia promo codes and discount coupons here at ShopBack, you will save a great deal on the travel plans on Expedia.com.my. At ShopBack, not only can you get Expedia promo codes, you will also find great discounts and coupons for trips and bookings with Hotels.com and Booking.com.
Love is in the air: Expedia Malaysia brings you on luxury trips at discounted prices
Who says that romance has to come at a hefty price tag? Make both your loved one and your wallet happy with a short getaway to neighbouring islands; take a trip to the romantic tranquil Krabi beaches, or party with your partner at Phuket. Find unbeatable promos and discounts coupons on Expedia, and skip all the frustrations of planning a trip when you book with Expedia. Let Expedia be your trip-planner, sit back, relax and enjoy.
Even if you are alone on this special day, fret not, for Expedia will always be here for you. Travelling is always a good way to meet new people; find like-minded travellers who share your thirst for adventure to share your tribulations with you. Travelling alone might be a cathartic and eye-opening experience, but finding somebody to share it with is definitely a good way to bond. Not to mention pocket-friendly; find the best promos, coupons, and discount codes on Expedia so that your trip doesn't burn a hole through your pants.
Coupon deals for the last-minute travellers
Are you a last minute traveller? Want to travel on the morrow but frustrated by the prices that seem to have skyrocketed since the last time you checked? At ShopBack, we feel your pain. Expedia offers the perfect solution for us last minute travellers; by combining websites for the best coupons, promos and discount codes, Expedia compiles a list of the most affordable flights, hotels and car rentals for us last-minute travellers, saving us plenty of work and money.
A few simple clicks, key in the promo codes, and you are set to go. Check regularly, for Expedia posts up promotions, coupons and discount codes to exotic locations from time to time, so be one of the lucky ones to grab the exclusive promo codes and secret deals!
Expedia's refund policy
When booking with Expedia, some bookings are non-refundable if you change or cancel your original booking. But some bookings remain refundable and that you will get a partial or full refund if you change or cancel your booking. The refund is usually processed within 24 hours. It might take 7 days for your refund to be processed by your bank and it might take 2 billing cycles before that credit will appear on your statement. You will receive an email of the refund receipt once the refund was initiated. The amount you will receive for the refund will be same as the form of payment or currency you used when you were booking your trip or hotel.
Get the best price, or your money back
In order to ensure that you are getting your money's worth, Expedia offers a money-back guarantee. In the event that you find a better price online for the same flight, hotel or car rental on another eligible travel website within 24 hours of your booking, Expedia will refund you twice the difference of up to SGD$125.
Expedia prides itself on its top-notched customer service, and has won the hearts of many customers around the world with its promotion coupons and travel discount codes. It's 91% satisfaction rating is a testimony to how many customers have benefited from Expedia's top quality services.
And if something crops up at home, Expedia has your back. Expedia does not penalise you for making changes to your flight and hotel bookings, so booking your travel plans with Expedia gives you maximum flexibility in your schedule, because at Expedia, they understand travellers, and they understand you.
Visit Expedia's website to send your queries and concerns if any.
If you need any help with your booking, you can reach Expedia through their website. Just go to the Customer Support section and click "Contact Us" to send details about your inquiry.
Be connected with Expedia Malaysia
Sign up with Expedia - through Facebook or through their own website - to receive exclusive discounts and invites delivered right to your inbox. By having your very own Expedia Malaysia account you will be the first to receive notifications of the very best discount coupons and promos available on Expedia. Build up loyalty points and earn points towards free travel flights and trips to hotels around the region.
The Expedia community is a warm, friendly and big-hearted one. Read reviews posted by experienced travellers to find the best local deals and the most comfortable hotels in the region. Get recommendations on where to eat, what to do, and where to go. Ratings on the Expedia site gives you an idea of the most popular hotels and places in the vicinity.
Alternatively, check up on Expedia's social media accounts to find inspirations of where to go, for the loyal fanbase of Expedia often hashtag their travels with #expediapic; get your fill of travel inspirations today and find images of some of the most beautiful places in the world. Below given are the links that bring you directly to their social media pages directly. Click and get started today:
Travelling has become an essential part of the lives of many people, especially in this generation. Expedia has truly paved the way for a smart, convenient and easy method of ensuring that a trip will be convenient and hassle-free. From flights to hotels to an arranged itinerary, it is astounding how Expedia has become a one-stop platform to do that all. This incredible body of work of Expedia only proves that technology has a massive power in order to address the needs of the ever-changing world. Coupled with passion and dedication by Expedia's team members, the travel website has indeed evolved into a gateway to everyone's dream to travel conveniently. As this generation continues to pursue a lifestyle free of borders and filled with memorable explorations, Expedia will truly aid in making that kind of lifestyle happen for every avid traveller.
Expedia Black Friday
Thinking of a holiday? Get ready for Expedia Black Friday where flights and hotel packages are going at massive discounts! It is the sale of the year that you must not miss!