Farfetch Sale & Vouchers in Malaysia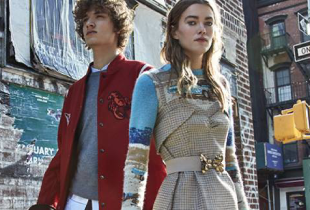 Farfetch Deal: 20% off on Sale & Full priced items with Promo Code "x20off". Limited time only.
20% off on sale & full priced items on Farfetch with promo code x20off. ...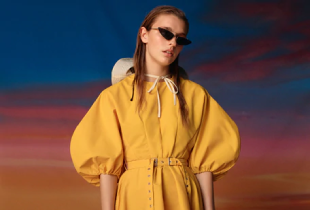 Get Cashback when you shop on Farfetch today!
Farfetch Sale is back with further reductions! More than 1,500 products now at 70% off!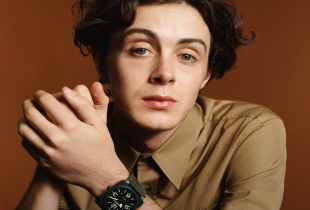 Farfetch Deal: Up to 50% off sitewide. Limited time only.
Up to 50% off sitewide on Farfetch....
Get Cashback when you shop on Farfetch today!
Shop at 400 boutiques under 1 address!
ShopBack must be the last link you clicked in order to get Cashback. If other website links are clicked after clicking through ShopBack, Cashback will not be tracked (E.g. coupon and deal websites)

If for some reason your payment made on merchant page has failed, do click through ShopBack again and re-do your purchases to ensure tracking is still active

Return to ShopBack and click through to the merchant every time you are making a new transaction.

If you are making 3 separate transactions on the merchant, you should click through ShopBack 3 times, each time before making a new purchase.

For more details: www.shopback.my/terms-and-conditions
More about Farfetch
Get your fashion fix from Farfetch Europe, the Americas, Asia and beyond
It may sound farfetched that a store has 425 boutiques situated all across the globe, housing a great number of renowned designer labels under the belt. Though, this is exactly what Farfetch does! Farfetch brings the best of boutiques together under one roof for shoppers to enjoy their pieces, no matter where they are situated in the world. Established in 2008, Farfetch currently is home to products from more than a thousand brands around the globe, connecting and uniting them all in physical stores as well as with the help of their online store. Stay tuned to find out more about how you can get your hands on a Farfetch promo code or Farfetch discount this Farfetch sale when you visit their online storefront - you don't need a Farfetch private sale to snag a great discount when the sale and promo code 2018 are available online, wherever you are! Snag your very own Farfetch voucher and coupon while you still can!
The diverse offerings that Farfetch has in store for buyers is intriguing. Brands range from the vibrant, quirky fashion of Maison Kitsune and Tsumori Chisato with their tongue-in-cheek pieces, to the luxe brands of Comme Des Garcons, Givenchy and big names in haute couture. What's more, whoever said that luxury pieces had to come at an exorbitant price was wrong - with the Farfetch promo code and Farfetch discount we have in store for you, you'd be revamping your wardrobe in no time with the Farfetch sale this season. Don't miss the Farfetch sale - a Farfetch promo code 2018 doesn't come by every day!
Put your best foot forward with Farfetch promo codes 2018 & private sales
Farfetch is more than just clothes - jewellery, accessories and bags complement your image and contribute to your fashion sense too. Farfetch knows of this all too well. This is why the team has collaborated with MYSWEAR to come up with a revolutionary way of shopping for shoe-lovers. Simply pick a base shoe to start off your customisation journey. Be it the high-cut Carnaby sneakers or the Maddox slip-ons, you'd be spoilt for choice when it comes to picking out the design of your favourite trainers. Get your hands on exclusive Farfetch discount or Farfetch promo code 2018 when you spend during this Farfetch sale season.
Also, get creative by customising your brand new shoe, all via their online store. Metal toe caps or eyelets? How about embossing your initials on the tongue of your insole, making your pair of pumps even more unique than they already are? No matter the choice, you'd definitely be glad to use the Farfetch promo code 2018 or Farfetch discount we have lined up for you. Don't miss out on the Farfetch sale - keep reading to find out how you can snag a Farfetch promo code and Farfetch discount for your next shoe purchase!
If you have your eye on the runway and Vogue magazine, you can find the shoes by luxe brands on Farfetch's online store too! Simply click on a shoe that you fancy and you'll receive a handful of other pieces that shoppers before you have perused, and love. If you're a fan of Proenza Schouler, these bold oxfords with metal eyelets dotting the entire face of the shoe would certainly be a show stopper. With an almond toe and a low wedge heel, this suede-clad shoe will definitely help you dress to impress. The Sophia Webster strappy flat sandals make a bold statement by interweaving sleek cords throughout the entire piece - an iconic and refreshing take on footwear. Get your hands on these pairs of shoes with the Farfetch discount or promo code that we have coming right up for you this Farfetch sale period!
Farfetch, a man and women's fashion specialist
Farfetch has an online editorial column that offers great advice for both men and women shoppers. Advice is abound even on their main page, where designers and items are showcased or featured for your perusal. For example, Far fetch recommends Parlour X and ELLE for Australian ladies out to have a great shopping experience. Apart from interviewing the founders of both brands about their opinions and insights about the fashion industry, these features also offer up great fashion advice for shoppers in their hometowns of Perth and Sydney. Many similar columns are available for readers - simply visit the site for more insights, and a Farfetch promo code, or Farfetch coupon for your shopping needs! The Farfetch sale doesn't come by very often, so be sure to milk the Farfetch promo while it lasts.
For men, rejoice as the experts at Far fetch advise you on the best pair of sunglasses to don depending on your face shape. Apart from helping you discover the best eyewear and accessory to suit your looks, you can look forward to a great Farfetch discount. It is easy to get the most out of your Farfetch sale, so don't miss it! Make full use of your Farfetch promo to get the best items at a discounted price.
Find the best styles for you with ShopBack
Finding a look which suits you is difficult - what's even more challenging is to discover great clothes at even better prices. But don't fret, as Farfetch promises you both quality and value. Shopping through ShopBack brings you a 3% cashback on your Farfetch purchases, so don't wait to use that Farfetch coupon, discount and voucher code.
Connect with Farfetch on their social media sites on Instagram, Facebook and Snapchat. Additionally, find more ShopBack promotions to your liking on the fashion, lifestyle and travel pages. Happy shopping!