HappyFresh Vouchers, Promo Codes & Discount Coupons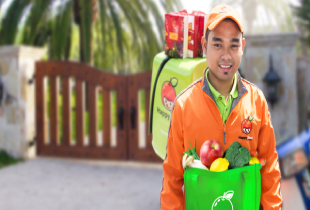 HappyFresh Special: RM25 off at Cold Storage with code COLDSTORAGE25 for new customers! Valid till 31st Dec. (min purchase RM180)
-Valid until 31st December 2018, 11.59p.m. only -This voucher is applicable at Cold Storage at HappyFresh only. -Maximum discount of RM25 per transaction only. -Minimum purchase RM180 in a single receipt. -Discounted amount is based on delivered items. -Only limited to first time customers on HappyFresh. -Limited to one usage per customer and valid for one overall purchase only. -Multiple usage of app voucher across multiple transactions and/or elements of -fraud will lead to cancellation of the order. -Any unutilised voucher(s) past the expiry date will not be refundable. -Voucher cannot be sold, bought, exchanged or donated. -Delivery only. No pick up options available. -Valid for selected areas within Klang Valley only. -Voucher is applicable for all products except for cigarettes and spirits. -Vouchers are only valid on HappyFresh's website, mobile website or mobile applications (iOS & Android) -Voucher code MUST be keyed in upon checkout. Failure to do so will not be entertained. -HappyFresh reserves the right to change, modify, add, or remove portions of these Terms and Conditions of use at any time without notice.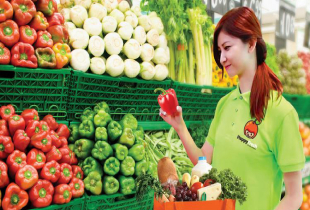 HappyFresh Special: RM25 off at Mercato with code MERCATO25 for new customers! Valid till 31st Dec. (min purchase RM180)
-Valid until 29 March 2018. -RM6 off delivery for orders of RM100 and above for existing customers. -Discount is applicable for orders placed for deliveries on Wednesday and Thursday only. -Minimum purchase of RM100. -Limited usage, first come first served. -Delivery only. No pick up options available. -Valid for selected areas within Klang Valley only. Availability of supermarket partners may vary depending on your exact location. -Limited to ONE usage per customer & valid for ONE overall purchase only. -HappyFresh reserves the right to change, modify, add, or remove portions of these Terms and Conditions of use at any time without notice.
Shop on HappyFresh for groceries from Tesco & more with 1 hour delivery
Daily discounts on HappyFresh with 1 hour delivery and other time slots at stores like Tesco, Jasons Food Hall, Village Grocer & more.
ShopBack must be the last link you clicked in order to get Cashback. If other website links are clicked after clicking through ShopBack, Cashback will not be tracked (E.g. coupon and deal websites)

If for some reason your payment made on merchant page has failed, do click through ShopBack again and re-do your purchases to ensure tracking is still active

Return to ShopBack and click through to the merchant every time you are making a new transaction.

If you are making 3 separate transactions on the merchant, you should click through ShopBack 3 times, each time before making a new purchase.

For more details: www.shopback.my/terms-and-conditions
Recent Articles
More about HappyFresh
Save time and money with Happy Fresh Voucher Code
Happy Fresh delivers groceries from stores that are in your neighbourhood to you as fast as they can. When your friends want to come over for dinner, you can count on Happy Fresh to deliver fresh groceries to your doorstep to save you the time of having to go to the nearest super market. With the awesome stores that Happy Fresh cater to, you can expect the quality of groceries to be good. Whenever you are in need of fresh groceries and you need them as fast as you can get them,Happy Fresh provide you the best food at the best timing they can.
When you have Happy Fresh Voucher codes and Happy Fresh promo code, you can save time as well as money. Groceries can amount to quite a huge expenditure every month, and that is why Happy Fresh discount code and Happy Fresh coupon code aims to help you manage your costs. Happy Fresh does not deliver your products any slower because you are using one of the Happy Fresh code, Happy Fresh still does it as fast as they can. That is why, you should always keep an eye out for the latest Happy Fresh promotions and Happy Fresh discounts so that you will always be cost efficient.
Shopback Malaysia gives you Cashback on top Happy Fresh promo code
On top of the Happy Fresh promo code and the other Happy Fresh promotions, there is an even better deal on the table: Cashback. Can you imagine after using your Happy Fresh coupon code or Happy Fresh voucher code, you are still eligible for even greater savings? The savings that you will be getting from Happy Fresh will be incredible! Even if you are not utilizing any Happy Fresh promotion for a discount, you can still use Cashback! Hence, if you are buying often from Happy Fresh, ShopBack Malaysia will help you save a great deal in the long run as compared to just using the Happy Fresh voucher code or the Happy Fresh promo code.
Great deals does not just stop at Happy Fresh Promotion
Happy Fresh coupon codes and all the other Happy Fresh promotions are just the beginning. We have an entire list of great deals that on ShopBack Malaysia that is dedicated to help you save money. If Happy Fresh does not have what you need, there are a great deal of stores that may. You can find the entire list here. Stores like Cafe Britt, iHerb and Signature Snack are a little more specific than Happy Fresh and so they may have what you might be looking for. Do use any promo code for a great discount on your groceries so that you do not exceed your monthly expense! Top it up with voucher code or a coupon code to stave off overspending. When you cannot even find a coupon code for that shred of discount, there will always be ShopBack to help you to save up!
You can follow Happy Fresh on Facebook and Instagram to keep up with their latest updates!