Hermo Malaysia Promotion Codes, Discounts, Coupons, Vouchers & Cashback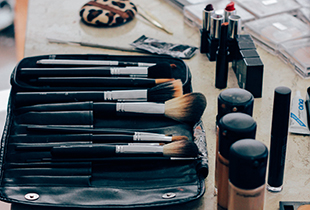 Ends 21 Feb: RM18 Off With RM135 Min Spend
Hermo T&Cs apply.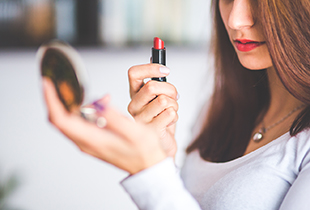 Ends 11 Feb: Hermo Lunar Love - Top Spenders Reward, Vouchers, XOMO Deals, Bundle Buy, Gift with Purchase and more!
Hermo T&Cs apply.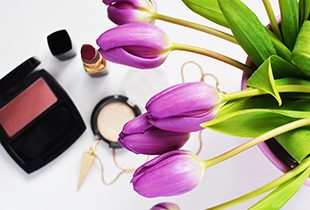 Ends 29 Jan: Beauty Sale! Save Up To 82%!
Hermo T&Cs apply.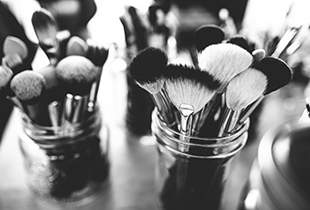 Ends 22 Feb: 2 For RM68 Double The Joy
Hermo T&Cs apply.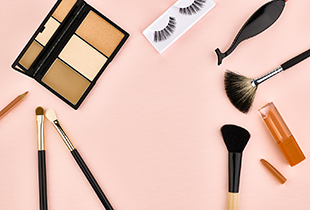 Ends 22 Feb: Top 100 under RM48 Beauty Staples to Fill Your Cart
Hermo T&Cs apply.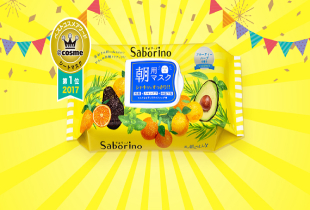 Ends 31 Jan: 10% off BCL Saborino Morning Facial Sheet Mask 32s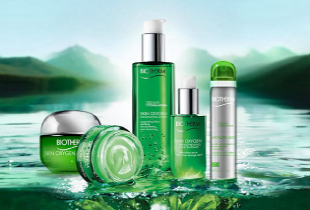 Biotherm New Arrivals: Skin Oxygen | The New Anti-Pollution Care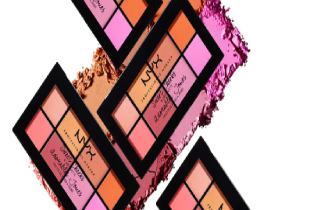 Get free NYX professional make up trio kit with min. spend RM120
Purchase only valid on NYX products. Hermo's T&Cs apply.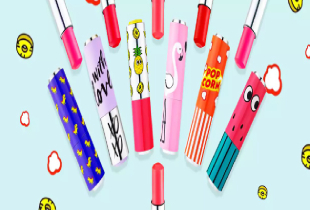 Get your favorite Etude House products with discounted price
Hermo's T&Cs apply.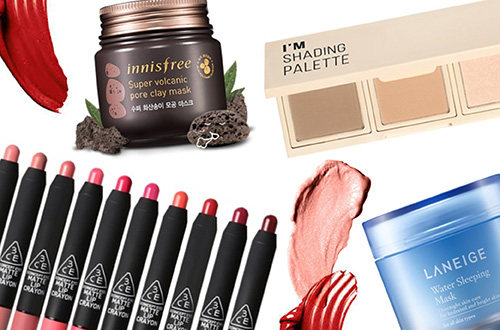 Free shipping to east & west Malaysia with min. spend RM150
Free delivery to West Malaysia when you purchase more than 2 items in a single order, and to East Malaysia when you purchase more than RM150 (*Excludes GST) in a single order.
Cashback is only paid on legitimate transactions

Usage of promotional or coupon codes not posted and approved by ShopBack may affect your eligibility for Cashback

Users are required to click through ShopBack's Activate Cashback button and complete purchase wholly within the same redirected tab/window to qualify for Cashback
Recent Articles
More about Hermo
Hermo: Beauty with a Click
Ever found the perfect cosmetic or skincare product when on vacation? Yet you lament at the fact that it is not available in Malaysia? Your favourite cosmetic and skin care products have just become pricier with expensive shipping costs if they can even be shipped to Malaysia. If not, us ladies have to pay for a flight and come back with a few months worth of supplies at a time. Fortunately for us, Hermo is here to help us solve this problem~
Founded in 2012, Hermo was founded with a simple mission- to save customers' time and money spent for their everyday beauty products, especially those overseas difficult to get skincare and cosmetics products. It is as easy to be and feel beautiful with just a click!
Hermo, derived from the Spanish word " Hermosa" (meaning beautiful) shows the passionate drive of Hermo to bring out the beauty in all their customers. With a huge and comprehensive selection of beauty and cosmetics products on the website Hermo, there will be something suitable for each and everyone!!
Why Products in Hermo are so Cheap
Lots of people have asked Hermo this question, " Why is Hermo so cheap?" And the quality and authenticity of the beauty and skincare items Hermo is carrying will be put in doubt. Well, Hermo has an explanation that shows why their products are of high quality yet affordable. All of the items sold at Hermo are 100% original and authentic. They have uploaded a part of their Brand Authorization Reseller Letter to prove that all the brands they are selling on the Hermo website are definitely not fake. The reason why products at Hermo are so affordable is due to the fact that Hermo does not have high cost stores and related overhead, thus all the savings are passed on to consumer in the form of more affordable prices. In addition, Hermo does partnerships with various brand owners and distributors to cut out the middleman, resulting in affordable prices for the customers. With Hermo also being the website of choice by many Malaysian bloggers and celebrities, the brand reputation of Hermo is highly validated. Plus, with over 10 000 positive beauty reviews, Hermo has become the beginning of many beauty journeys since it has been founded.
A 14-Day Return Policy
Hermo understands that trust is paramount in creating and maintaining a great relationship with customers. Thus, they have a 14-day return policy for customers who, for some reason or another, are not satisfied with their purchased items. No questions will be asked. Customers either have the option of a full refund or exchange for the same priced item. All products are returnable except for products brought during sales and promotions.
Find What You Need At Hermo
With such a huge and comprehensive catalogue, Hermo has helpfully categorized the products into 4 main categories:
Skin Care: The very foundation to youthful, glowing and radiant skin. A woman's secret to a complexion is not make up, but a complex and intricate good skincare regime. In the skincare section, one is able to find a multitude of brands and products that is catered to different skin types.
Makeup: Even though a good foundation in the form of good skin care is established, good makeup enhances the beauty of a woman and makes her look even more fresh and radiant. Here at Hermo, you will be able to find everything you need. From bright lipstick colours to trustworthy foundations, you will be able to feel confident from within with Hermo.
Bath and Beauty: Your beauty journey is not complete without the rest of the body. Besides your visage, Hermo take care of you from top to toe. From sweet swelling hair to a nice looking pedicure, you will be well taken care of at Hermo.
MaskBox: Beauty masks are the rage nowadays. They are cheap yet effective. However, it can be quite a pain to buy one whole box of the same kind of masks when it is better to mix and match different masks to tackle different problems like dull skin, dark eye circle etc. At Hermo, you finally get the chance to customize your mask box! Consisting of 12 masks in a box, you can mix, match and filter what you want and do not want. Just do not forget to use your Hermo discount code or coupon before checking out!
Save by Using Hermo Black Friday Discount Code
Good news for those bargain hunters. Hermo has an entire sale section dedicated to hot deals, with items priced at up to 50 percent off or more during Hermo Black Friday sale! Besides the sale section, Hermo periodically gives out Hermo discount code and coupon code to give shoppers the most bang out of their buck! With both Hermo promotion code and the Hermo sale section, shopping has never been more affordable!
Maximize Your Savings via Shopback Malaysia
If you want to get even more savings, Shopback Malaysia offers a 2.5% cashback if you shop on Hermo via ShopBack Malaysia. What is even sweeter is the fact that it is applicable on top of all the Hermo discount code and coupon code! All you have to do is to sign up for a Shopback account that cost nothing and click on the Get Cashback button on the Hermo merchant page. You will then be redirected to the Hermo page, shop as usual and wait for your cash to be cashed back to you within 48 hours!!
Besides skincare and cosmetics, Shopback Malaysia offers amazing cashback deals for getaways, apparels and all your other lifestyle needs. Otherwise, follow Hermo's Facebook page to keep track of all the promos and deals!