Honestbee Groceries · Concierge and Delivery Service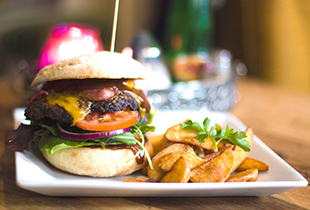 Ends 31 Dec: ShopBack-Exclusive RM15 off Food (min. spend RM50, new honestbee customers)
T&Cs: Standard honestbee T&Cs apply.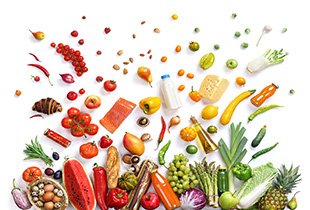 Ends 30 Nov: ShopBack-Exclusive RM50 off Groceries (min. spend RM180, new honestbee customers)
T&Cs: Standard honestbee T&Cs apply.
Ben's Independent Grocer via Honestbee
Get groceries online, delivered to your doorstep for free via Honestbee.
Get groceries online, delivered to your doorstep for free
Discounts on Ben's Independent Grocer, Shojikiya, FarEastFlora & more on Honestbee.
ShopBack must be the last link you clicked in order to get Cashback. If other website links are clicked after clicking through ShopBack, Cashback will not be tracked (E.g. coupon and deal websites)

If for some reason your payment made on merchant page has failed, do click through ShopBack again and re-do your purchases to ensure tracking is still active

Return to ShopBack and click through to the merchant every time you are making a new transaction.

If you are making 3 separate transactions on the merchant, you should click through ShopBack 3 times, each time before making a new purchase.

For more details: www.shopback.my/terms-and-conditions
Recent Articles
More about honestbee
honestbee is creating a buzz in Malaysia!
honestbee – Asia's leading online grocery and delivery concierge service is finally in Malaysia! You can now order online from your favourite supermarkets and boutique stores through honestbee. What's even better - have your goods specially handpicked and delivered right to your doorstep within an hour on the very same day! With honestbee's online grocery and delivery concierge service, grocery shopping has never been so convenient!
Any grocery you want – all with a simple mouse click
No time to spare? Hate having to queue? Dread the thought of having to lug your groceries home? honestbee is your one-stop platform to enjoying convenient and hassle free grocery shopping. honestbee partners with a variety of stores such as FairPrice, Pet Lovers Centre, Four Seasons Organic Market, Cold Storage and many more. Choose from over 15,000 products from organic food to fresh meats or produces, right down to even pet accessories! A simple mouse click is all it takes to have your carefully selected groceries delivered to your home on the day itself.
Personal shopper bee to settle your needs
honestbee aims to bring quality products to you for your convenience so you can spend more time on what you need to do. Leave it to honestbee in-house concierge shopper bees to get the handpicking grocery job done for you! These concierge shopper bees have been trained to take great care in selecting only the freshest and best quality produce just for you. No more having to run up and down aisles worrying about the quality and freshness of food.
If your original grocery happens to be out of stock, our concierge shopper will immediately call you to suggest a substitute! You also have the option of choosing the substitutes online or via our apps before checking out your purchases.
With same day delivery right to your doorstep, no need to buzz around!
There are numerous honestbee concierge shopper bees constantly available island-wide. With honestbee's dedicated team of delivery bees, rest assured that every order is packed with care and delivered to your home within as short as an hour! If you already have your grocery list all planned out for the week, you can also choose to place your order up to 7 days in advance.
With honestbee's superb concierge delivery service, you can easily settle your grocery shopping regardless of whether you are stuck in traffic, on a break or packed with a busy schedule.
honestbee delivers to almost anywhere in Malaysia!
The sheer size of Malaysia is no obstacle for our delivery bees! Whether you are staying in the far-flung north or west side, our delivery bees will ensure that your much needed groceries are delivered on time! All you have to do is simply remember to indicate your district before placing your grocery order on honestbee!
Buzz through your payment process
Insufficient cash on hand? Fret not! honestbee accepts card payments from Visa, MasterCard, Amex and debit cards. Funds are placed on hold and the payment is deducted only after your groceries have been delivered! If an item is out of stock, your final receipt will be adjusted before the deductions are made.
honestbee's awesome referral program
Share only the good stuff! With honestbee's fantastic online grocery and delivery concierge service, you got to share it with your friends and family! Get more perks when you refer a friend to shop at honestbee and enjoy more rewards and savings when he or she makes a purchase on honestbee. A win-win situation!
Earn cashback when you shop through ShopBack Malaysia
For even more rewards and savings, shop at honestbee through ShopBack Malaysia to earn some great cashback! With up to 4.0% cashback on top of your purchases from honestbee, you are literally earning money back from your purchases.
Connect and keep up to date with honestbee
To find out what other products that honestbee has to offer and receive daily updates, stay connected with honestbee through their social media platforms: Facebook, Twitter, Instagram and Youtube.
Want more like honestbee?
For more fantastic deals, do check out other similar stores like honestbee on the ShopBack Malaysia website: Tesco, Go Shop & Shoppu.