HP Sale & Vouchers in Malaysia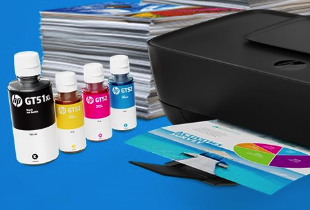 Up to 11.0% Upsized Cashback
HP Ink Tank Promo: Get a HP Ink Tank at only RM299
From now onwards, purchase a HP Ink Tank for only RM299!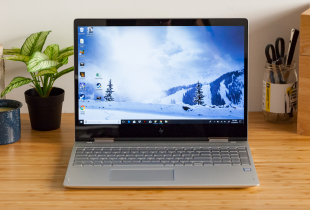 Up to 11.0% Upsized Cashback
Hari Raya Offer: Redeem fantastic prizes when you buy selected HP products
Redeem amazing rewards when you purchase selected HP products! T&Cs apply.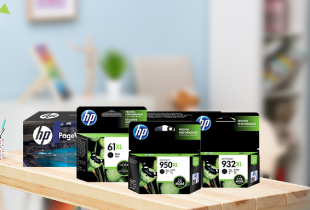 Up to 11.0% Upsized Cashback
HP Deal: Up to 37% off with Original HP Ink XL & Combo Packs. While stocks last.
Up to 37% off on Original HP Ink XL & Combo Packs.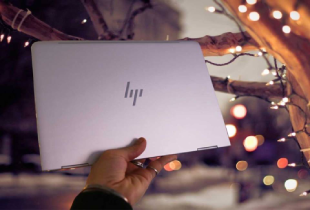 Up to 11.0% Upsized Cashback
HP Deal: Enjoy 10% off accessories using code
Save 10% on HP accessories using code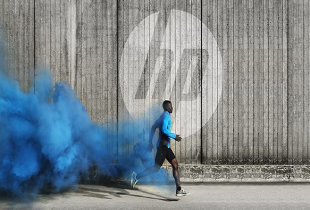 Up to 11.0% Upsized Cashback
HP Deal: Use code and get 5% off HP Monitors!
Enjoy 5% off purchase of HP monitors using code.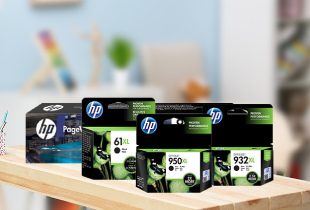 Up to 11.0% Upsized Cashback
HP Deal: Up to 37% off on Original HP Ink XL & Combo Pack. While stocks last.
Grab the Original HP Ink XL & Combo Pack with up to 37% off on HP today.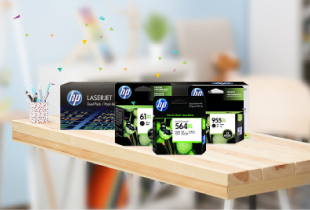 Up to 11.0% Upsized Cashback
Up to 59% off on Original HP Ink XL & Combo Packs. Limited time only.
Get Up to 59% discount on Original HP Ink XL & Combo Packs....
Up to 11.0% Upsized Cashback
Learn about HP laptops, pc desktops, printers, accessories and more at the Official HP® Website.
HP T&Cs apply
ShopBack must be the last link you clicked in order to get Cashback. If other website links are clicked after clicking through ShopBack, Cashback will not be tracked (E.g. coupon and deal websites)

If for some reason your payment made on merchant page has failed, do click through ShopBack again and re-do your purchases to ensure tracking is still active

Return to ShopBack and click through to the merchant every time you are making a new transaction.

If you are making 3 separate transactions on the merchant, you should click through ShopBack 3 times, each time before making a new purchase.

For more details: www.shopback.my/terms-and-conditions
Recent Articles
More about HP
HP promo codes and cashback with ShopBack
If you love HP as much as we do, we think you'll really appreciate other similar brands like Senheng and Lazada — you'll be able to obtain 4% cashback on your purchases if you do it through ShopBack Malaysia! Remember to keep up with the promos and coupon codes with ShopBack Malaysia and also check out our extensive Electronics category for more awesome electronic deals that will definitely fulfil your geeky technological urges under cashback!
Hewlett-Packard x ShopBack Malaysia — your go-to quality electronics company, now with amazing HP cashback and HP promo codes!
We're fairly sure that everyone has heard of HP — they're just that renowned for their high quality HP notebook, HP printers, and even their extremely helpful HP support! We'll begin with a brief, whirlwind history of HP — they're a multinational information technology headquartered in Palo Alto, and they're best-selling products include their HP computers and high performance office printers that are, quite literally, the future. What's not to love about HP, right? Best thing now is that you can get full quality HP products for less the price through a combination of HP promo codes and HP cash back with ShopBack Malaysia! Yes, we're not kidding. Read on to find out more!
HP printers, HP notebooks, HP computers — we're loving all things HP! With HP cash back offers, we're sure you're going to be restocking all their products in your home or office.
So you're here for all the good HP stuff, right? Let us walk you through the huge plethora of incredible products your money CAN indeed buy — for less with awesome HP promo codes and HP cash back offers! They are most known for their high quality state of the art HP printers, where their printers are quite literally reinventing printing! For example, their business printers include:
The world famous HP LaserJet printer, the leading business printer in the corporate realm!
The HP OfficeJet Pro printers, which is specially tailored for the small business wanting big performance affordably! If this sounds like you, the HP promotions and HP cash backs would be perfect for you. Low start-up costs, high returns — that's what we all want, right?
Furthermore, an amazing thing about HP printers is that they are incredibly smooth, seamless, and fuss-free. With all this, you'll be sure to manage your business with a huge peace of mind knowing everything is printing right! With HP coupons and cash back offers, you now can have this for cheap. What' not to love?
Of course, HP laptops and HP computers are equally as high quality! Some of their featured and best selling HP laptops include:
HP Elite x2 1012 that boasts of both beauty and power that goes beyond expectations.
HP EliteBook Folio that is the world's thinnest and lightest business-class notebook.
HP EliteBook 1040 which is HP's thinnest 14-inch diagonal business-class HP notebook
Keeping in mind that you can use HP coupons and HP cash back offers to get the best bang for your buck, we here at ShopBack Malaysia are really wondering what you're waiting for. Do the smart thing for yourself and your business today, and grab some of 'em HP printers, HP laptops, and HP computers!
HP Support — get your technological diagnosis and remedy right here, right now.
Of course, not all of us are blessed to be gifted technologically and more often than not, we all require some help here and there! HP knows this, and has graciously extended their helping hands in guiding us! On their website, they have dedicated an entire section to rendering their special HP support to those who need it. Get the HP Support assistant, browse through the very informative forum, watch their carefully curated support videos, and more!
For the price you're paying, WITH HP coupons and HP cashback — let's just take a deep breath and know that you've gotten the very, very long end of the stick.
Tempted and can't wait to place your first HP orders already? What could be better? We forgot to mention that ShopBack Malaysia offers you a 4% cashback offer on top of your HP promotions!
After all that's been said and done, we haven't yet mentioned that we at ShopBack Malaysia will be giving you up to 4% cashback offer on top of your other HP coupons and HP cashback offers you're eligible for! Say what? Yes, we're not kidding here! Of course, all credit goes to the stackable methods of savings we employ at ShopBack Malaysia - because we know a single HP promotion and promo code is never enough, especially if you're intending to order a massive new haul for your new office, or just as a welcome and well-deserved treat for yourself!
All you have to do is follow these simple steps to get the greatest bang for your buck when you shop at HP, with ShopBack Malaysia cashback and promo codes!.
Sign up for an account or sign-in with ShopBack Malaysia.
Select the HP promotions or promo code of your choice.
Click on the item(s), and get redirected to the HP website.
Sign up for a HP account, then proceed to select the amazing products that you'd like to buy with HP promotions.
Remember to use the HP coupons before making payment at the checkout page.
Sit back, relax and watch as you receive cashback for your purchase! Do note that cashback may take 1-2 days to appear in your ShopBack.MY account, but they will definitely be there!