Kkday Promo Code & Vouchers in Malaysia for March 2019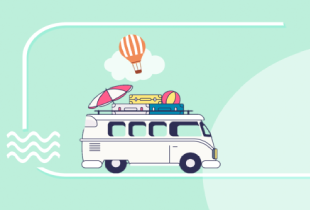 Up to 8.0% Upsized Cashback
KKDay Deal: Enjoy 8% Upsized Cashback on deals in ShopBack-Exclusive School Holiday Travel Special page! Promotion ends 24 March 2019.
School Holiday Travel Special ShopBack Exclusive on KKDay! Purchase travel deals in ShopBack Exclusive page & get 8% Upsized Cashback!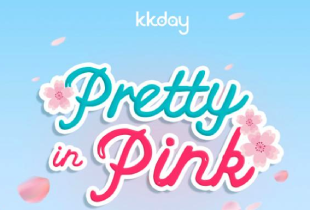 Up to 8.0% Upsized Cashback
kkday Deal: Cherry Blossom - 10% off deals in Pretty In Pink Page with Promo Code "BLOSSOM". Limited time only.
Cherry Blossom season exclusive deals on kkday! Grab 10% off on deals listed in Pretty In Pink page with Promo Code BLOSSOM.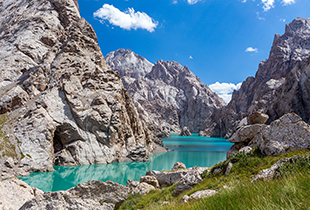 Up to 8.0% Upsized Cashback
2-Day Niagara Falls Tour on KKday from RM275. No KKday Promo Code Required
Check out Niagara Falls in all its splendor as you embark on a tour of this 2-day tour. Check out this KKday promo on the website for more information. Be sure to also keep a lookout for KKday vouchers to enjoy discounts. Terms and conditions apply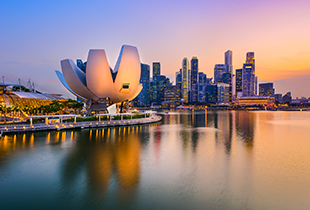 Up to 8.0% Upsized Cashback
Book a Sydney Opera House Guided Walking Tour on KKday from Just RM80
Ever wondered what it's like to set foot upon one of the 20th century's most famous and distinctive buildings? Book your Sydney Opera House Guided Walking Tour from KKday now! Select from 30-min and 60-min guides and choose either an English or Chinese guide. Be sure to also keep a lookout for KKday promotions to enjoy a discount. Terms and conditions apply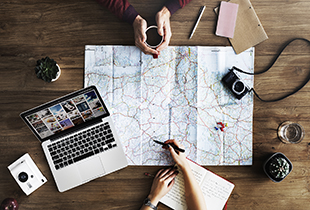 Up to 8.0% Upsized Cashback
KKday Promo! Tokyo Disneyland or Disneysea 1-Day Ticket for RM270
Skip the long ticketing queues at Tokyo Disneyland and purchase your tickets online on KKday and pick it up in Japan. Don't miss KKday vouchers to enjoy a discount for your bookings. Terms and conditions apply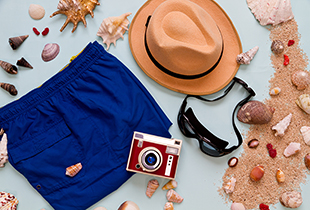 Up to 8.0% Upsized Cashback
AREX Airport Express Train One-Way Ticket for Just RM20 on KKday
If you're travelling to Seoul soon, get this express train ticket to get you conveniently from Incheon International Airport to downtown Seoul. Skip the hassle of lugging around your heavy luggages as you travel in comfort onboard the AREX Airport Express train to reach your destination in just 42 minutes. Don't miss KKday vouchers to enjoy a discount for your purchase. Terms and conditions apply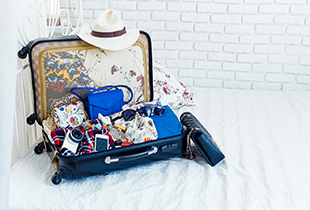 Up to 8.0% Upsized Cashback
15% off Taipei 101 Observatory Ticket on KKday. No KKday Promo Code Required
Get a 360-degree paranomic view of Taipei's skyline at the top of the Taipei 101 Observatory. Be sure to check out KKday for more promos! Terms and conditions apply...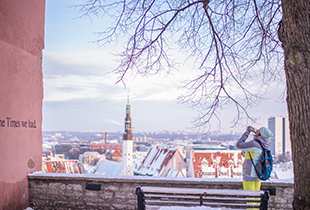 Up to 8.0% Upsized Cashback
KKday Promo: Seoul Lotte World Ticket
Ever wanted to meet Angelina Jolie, Bruce Lee or even Lady Gaga? Here's your chance! Get up close and personal with their wax replicas at Madame Tussauds Hong Kong. Be sure to keep a lookout for KKday promo codes to enjoy further discounts. Terms and conditions apply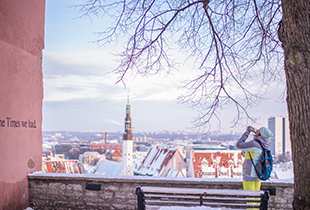 Up to 8.0% Upsized Cashback
Get Seoul Lotte World Ticket from Just RM120 on KKday
Book your tickets for Seoul Lotte World online on KKday so that you don't need to join in the predictably long queues there! Choose either tickets for Lotte World or tickets for both Lotte World & Aquarium. Don't miss KKday vouchers to enjoy greater savings. Terms and conditions apply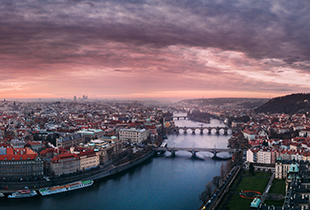 Up to 8.0% Upsized Cashback
Hong Kong Disneyland Day Ticket Instant Booking on KKday for RM271
Skip the queue at Disneyland and purchase your Hong Disneyland Day Ticket online on KKday. Meet your favourite disney characters and Marvel super heroes! Be sure to keep a lookout for KKday promo codes to enjoy further discounts. Terms and conditions apply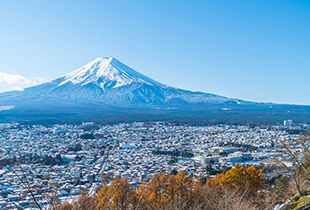 Up to 8.0% Upsized Cashback
RM399 for Mt. Fuji Day Tour from Tokyo on KKday. No KKday Promo Code Required
This day tour includes a ride on the Kachi Kachi Ropeway that will give you an unobstructed and majestic view of Mt. Fuji. Afterwards, you'll head over to Misaka Farm for a lovely fruit-picking session. The tour will end at the Chateau Katsunuma Winery where you'll stroll amongst vineyards and delight in a wine tasting experience. Don't forget to check out KKday for promo codes to enjoy discounts. Terms and conditions apply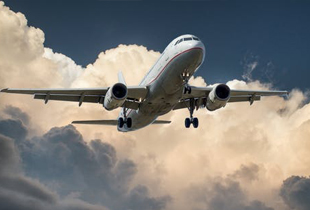 Up to 8.0% Upsized Cashback
From RM615 - Wollongong Skydiving Experience from Sydney on KKday. No Kkday Promo Code Required
Leap from a height of 15,000 ft and cross skydiving off your bucket list with KKday! Select from a multitude of skydiving packages with some including videos and photos. Check out KKday for more info! Also not to be missed are KKday promos that will give you additional savings. Terms and conditions apply
Up to 8.0% Upsized Cashback
Find local tours on your favorite destinations and book tours on KKday
KKday T&Cs apply
ShopBack must be the last link you clicked in order to get Cashback. If other website links are clicked after clicking through ShopBack, Cashback will not be tracked (E.g. coupon and deal websites)

If for some reason your payment made on merchant page has failed, do click through ShopBack again and re-do your purchases to ensure tracking is still active

Return to ShopBack and click through to the merchant every time you are making a new transaction.

If you are making 3 separate transactions on the merchant, you should click through ShopBack 3 times, each time before making a new purchase.

For more details: www.shopback.my/terms-and-conditions
More about KKday
KKday coupon codes, deals and cashback with ShopBack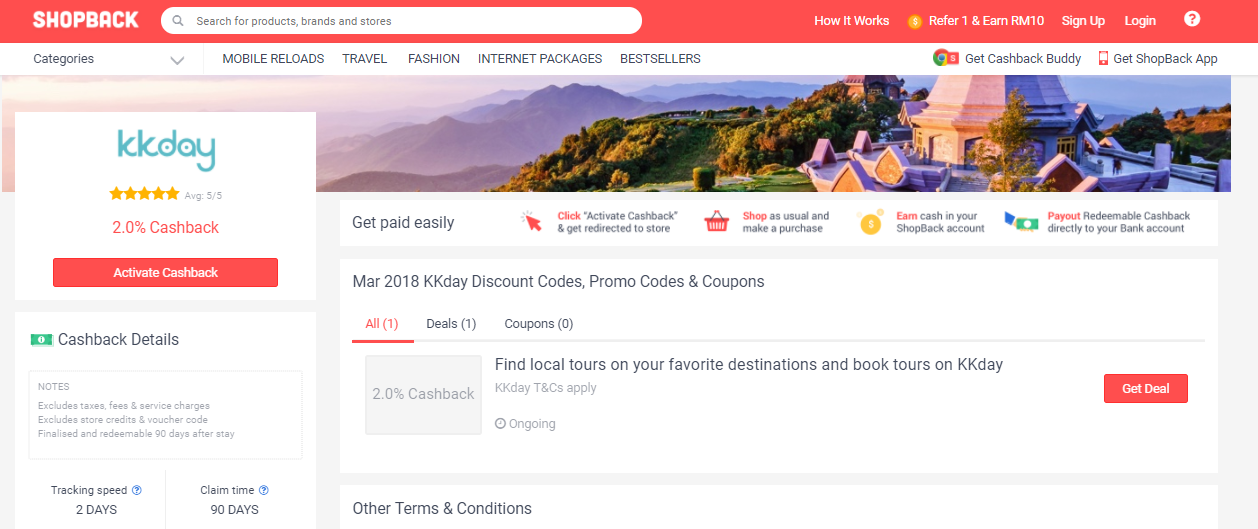 Along with an extensive range of tours and activities, KKday Malaysia also offers customers huge rewards on their bookings in the form of KKday promo codes, coupons and other special offers. In addition, when you shop via ShopBack, you can also enjoy additional cashback as an added benefit. In addition, be sure to follow KKday on social media and stay updated on latest deals, offers and tour packages. You can also share feedback and ask your queries on Facebook, Twitter, Instagram and/or YouTube
For similar services, also check out the following sites: Klook and Fave.
Some of the best deals for KKday Malaysia on ShopBack have been detailed below.
| Offer | Deal | Terms and Conditions |
| --- | --- | --- |
| Local tours | Up to 2% Cashback | Find local tours on your favourite destinations and book tours on KKday |
KKday is a leading e-commerce travel platform that connects travellers with authentic local tours and activities. The company consists of a group of travel lovers who are constantly on the lookout for the most authentic local experiences. With this platform, travellers can create an unforgettable journey by finding the activity that best fits their upcoming trip.
The travel specialists at KKday are constantly testing and checking new experiences to bring to the platform. Their dedication towards bringing uniquely local, safe, and exciting experiences to the community has set them apart from other travel portals.
KKday was founded in 2014 by travel industry expert, Ming Chen, who has led the company to the forefront of the new-age travel e-commerce industry. Ming is a seasoned veteran in the online travel industry where he previously founded Eztravel, Star Travel, and Ezfly. The company is headquartered in Taipei, Taiwan and has earned global recognition for its exciting travel opportunities.
At present, KKday boasts of a network of over 1 million customers with tours in over 500 cities across 80 countries. The company has also expanded its offices to 10 countries around the world including Korea, Japan, Hong Kong, The Philippines, Thailand, Vietnam, Singapore, Malaysia and Indonesia.
Choose a pre-planned tour on KKday
The website also lists several travel experiences across major categories enabling customers to find their next vacation in an easier manner. These include:
Top destinations
In this section travellers can find tour packages for the most popular tourist destinations as determined by the travel community. Be it Australia, Paris, London or Rome, KKday has a host of exciting tours and deals to get you to your dream destination without breaking the bank.

These are expert curated travel experiences by the travel team at KKday. Here, one can find a wide range of exciting activities and experiences at a discount with KKday coupons.

If seeing the northern lights in Alaska or the cherry blossom in Tokyo is on your wish list, then this is the section for you. Amazing tours and activities that offer seasonal experiences can be found here. Whether one spontaneously decides to take a vacation or plans ahead, these seasonal exclusives are a once-in-a-lifetime experience that should never be missed. With exciting KKday offers or a latest discount code, you can save your money and book your tickets for a dream vacation.

Seen most of the common tours and trips as a seasoned traveller? Well, KKday has something for you too with its constantly updated list of new experiences. These experiences combine innovative activities at popular destinations for an added charm. Along with regular tourist activities and sightseeing destinations, travellers can book their holiday here for an exclusive experience.

Know the must-see attractions of your destination by checking out this section. Here, the KKday team lists the unique aspects of every destination to ensure that you experience the city to its fullest.

Explore your destination like a local with activities and tours from this section. KKday brings you the finest local experiences and hidden gems of your destination to truly experience the destination like never before. Don't forget to check for a KKday promo code on these activities for an added discount.

For nature lovers and adventure enthusiasts, this section is the perfect travel guide. Here, one can find the best adventure sports and activities that get your heart pumping and your adrenaline rushing. From a wildlife safari to extreme water sports, this section has the best activities for you to choose from.

In order to facilitate unique experiences along with comfortable travel, KKday has also partnered with several service providers for a seamless experience. A host of rigorous checks and due-diligence help ensure that they only work with the most trustworthy and credible service providers so that you can explore and experience the world with more confidence. Airport transfers, hotel stays, rail journeys and tickets for a day tour in a local park are some of the facilities offered by the partners. Some of their travel partners include HSBC, Grab, Uber, ShopBack, Watsons, Lazada and AirAsia, among others.
How to book a tour on KKday
Planning a trip or deciding on a spontaneous getaway has never been easier. With KKday, travel enthusiasts are just a click away from booking their adventure at the best price. To book a tour on KKday, simply follow the steps outlined below.
Step 1: On the website, enter the destination or activity you are interested in. You can also choose from the hot and popular destinations on the drop-down menu.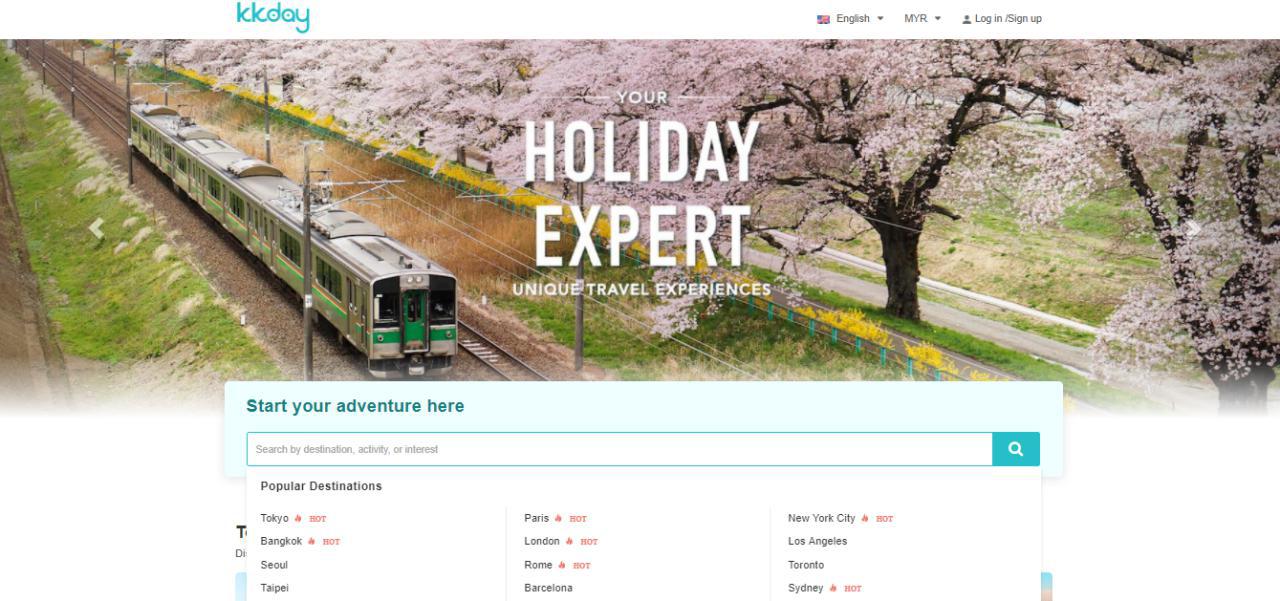 Step 2: You will be redirected to the best travel experiences for your destination. You can also filter the search by choosing relevant options from the left-hand side menu such as categories, budget, duration etc. In addition, you can also sort the results according to KKday suggestions, Popularity, Ratings or Price, by selecting from the tab on the top-right hand side of the page.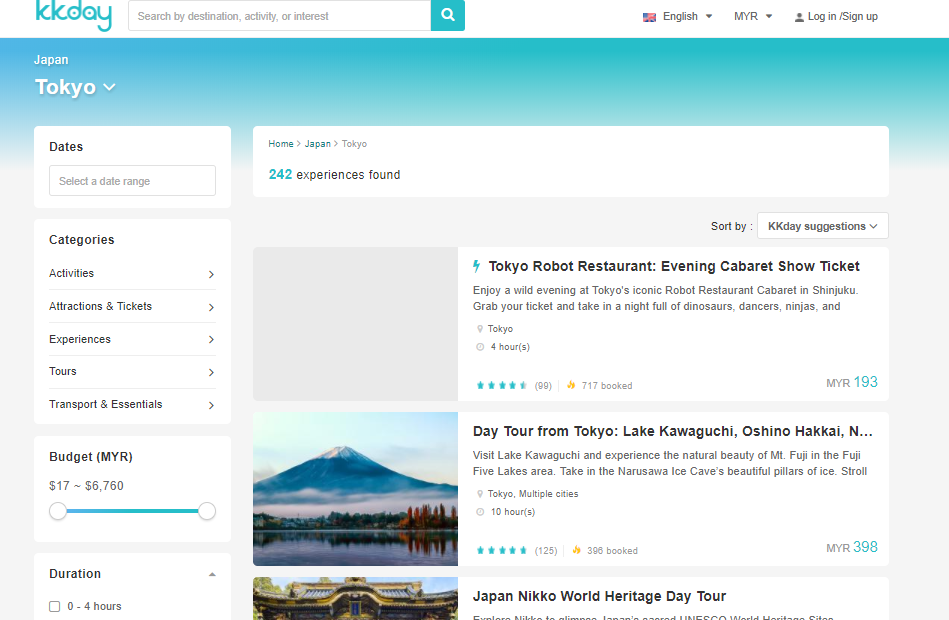 Step 3: Click on the experience that you like to see detailed information. Here, you will be able to read reviews written by other travellers as well as see all important information regarding the experience. In case all the details are suitable, click on 'Book Now'. You can even add the experience to your wish list to plan it at a later date.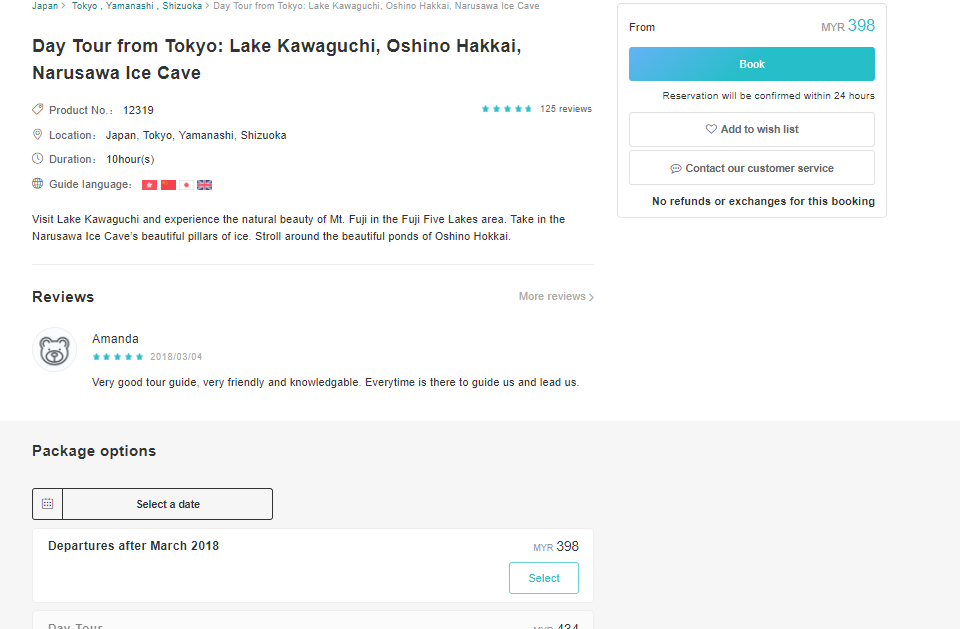 Step 4: Enter the date and number of travellers to finalise your booking. Be sure to check all the details carefully before proceeding to payment. Be sure to check if you have a promo code for a KKday discount.
Step 5: You will then be redirected to a page where you will need to enter traveller details as well as finalise the payment to make the payment. Once the payment has been processed, you will receive a confirmation message from KKday regarding the same.
To ensure complete safety and security of payments, travellers pay through KKday when they make a booking. After the tour or experience is over the service provider will receive payment directly from KKday. The company manages all the financial transactions enabling travellers to go out and have fun. At present KKday accepts TWD payment by credit card and USD payment by PayPal.
How to book on KKday using ShopBack
ShopBack offers up to 2% cashback on various items if you book a travel experience from KKday. Here are the steps you need to follow to earn cashback from ShopBack:
Step 1: Visit the ShopBack website and click on the KKday store at the bottom of the homepage. You can also use the search box to find the link to the merchant store.
Step 2: Click on "Activate Cashback" button on the top left corner of the page.
Step 3: If you are interested in finding a KKday voucher, check out the KKday discount codes, coupon codes, vouchers and promo codes section.
Step 4: You will be redirected to the KKday Malaysia website to browse and select the tours.
Step 5: When you book your travel, you will be eligible to earn cashback from ShopBack. The cashback rates may differ based on tour categories and based on whether you are a new or an existing customer.
Cancellation and refunds at KKday
Cancellation policy (In case of cancellation by the seller)
Under very limited circumstances, the local seller may have to cancel confirmed orders. In such a situation customers can reach out to KKday and they will try to provide a solution to make your travel experience unforgettable anyhow. To facilitate modifications, you will be required to provide the details listed below.
If your local seller officially cancels your confirmed order: When you receive the message from the local seller, explaining reasons why this happens, please check whether the order has been officially cancelled or not. You can get the latest status in ""Orders"". If the status of your order is not updated to ""cancelled', notify the local seller to complete the process. KKday will supervise the whole process to protect your rights.
Refund on booking payment: In such a situation, KKday will make sure that you get 100% refund from their side. If the seller cancels your confirmed order with force majeure, you can get all of your payment back. If the seller cancels your confirmed order without force majeure, you can get all of your payment back, besides, the seller has to compensate you according to the cancellation rules.
Cancellation policy (In case of cancellation by the traveller)
Most travel experiences on KKday have a strict no cancellation and no refund process. These details can be seen at the time of booking as well as in the confirmation message provided after confirmation. In case a traveller is unable to make his booking or is delayed, they will most likely have to forgo their booking. However, KKday does make exceptions for the same under specific circumstances such as the passing away of a guest's family member (direct relative only) or serious illness of the guest or a guest's family member (direct relative only). In such a situation, you can contact the KKday customer care team and follow-up with them regarding a possible refund.
Plan your travel with the KKday travel guide
KKday also offers travellers detailed guidance on important travel topics on their blog. You can access the same by clicking on the KKday travel guide listed at the bottom of the page.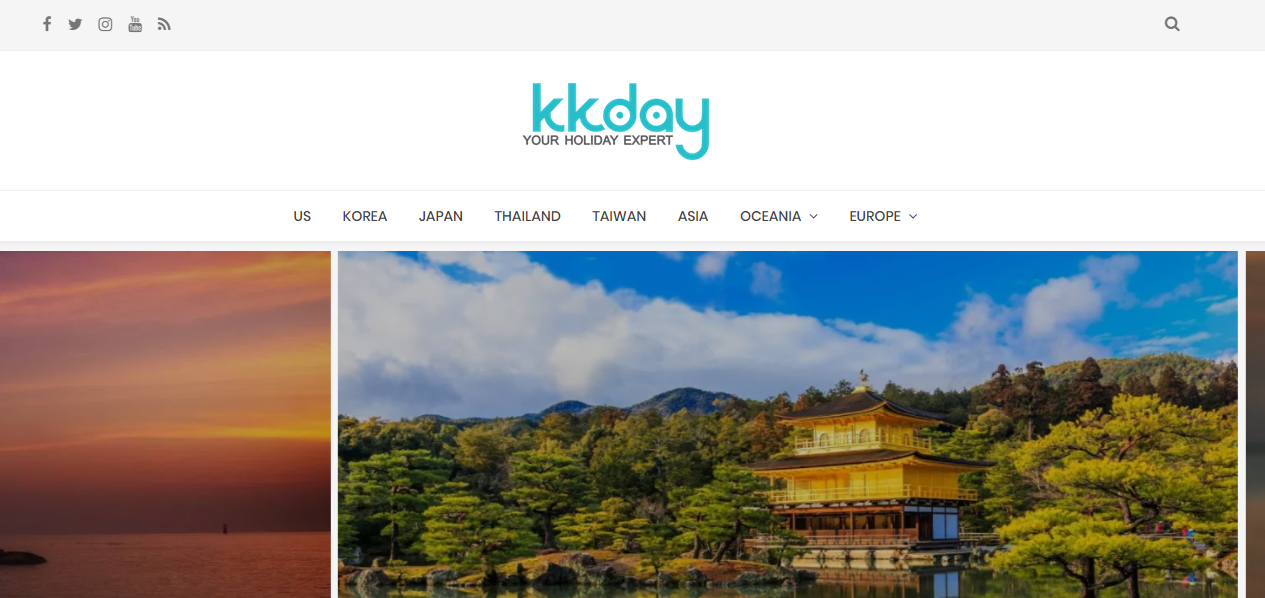 Here, you can find general travel and safety tips to ensure a better vacation. In addition, you can also search for travel advice on specific locations. The header section of the blog lists the major travel destinations – you can click on your destination and access all information available for the same. These range from local attractions, theme parks, cultural advice and other important information. Travellers can also know about exciting retreats, budget activities, local restaurants and a host of exciting information that may not be available otherwise.
Join KKday's affiliate program for added earnings
Travellers with blogs and websites can also join KKday's affiliate program and earn money. Here, one simply needs to post links on their blog or website for KKday tours. When visitors purchase travel experiences on KKday through the links, the traveller will be liable to earn commission on the same.
To start simply go to KKday Affiliate Program Sign Up Page and complete the registration form. Please make sure you have read and accepted the KKday Affiliate Agreement before submitting your registration. All applications are subject to a review process before access to the Affiliate Team is granted.
The registration process is completely free and there are absolutely no costs involved for you as an affiliate partner. All you have to do is send the customer to KKday, using links, banners or more advanced tools, and KKday will take care of completing the booking and payment process.
Contact KKday customer care team
For any queries or concerns with the tour or travel experience, customers can easily contact the KKday team and they will assist you. Travellers in Malaysia can call the hotline number +60 3-9212-6674 from 6:30 - 20:00 (GMT+8). In addition, you can also check out the FAQ section for answers to common queries. The tab for the same is available at the bottom of the main page.