How to pick the Best Langkawi Hotels
Langkawi is touted as Malaysia's most popular tropical destination with throngs of tourists visiting this beautiful island all year round. With plenty of hotels across the island, it could get slightly overwhelming for a first-timer to decide on the best hotel in Langkawi for a vacation. We suggest staying in Langkawi hotels located within popular districts for easy access to nearby restaurants and recreational activities. In fact we have compiled a list of Langkawi hotels that you can consider for your upcoming trip.
Popular districts in Langkawi:
Pantai Cenang – A tourist hotspot; this beach town transforms into a nightlife entertainment hub when the sun goes down. It is highly popular with budget travellers and backpackers for its cheap booze and wide variety of food options
Pantai Tengah – It is the longest stretch of beach in Langkawi with a quieter environment. Great for families who wish to do recreational activities such as land-hopping, jet-skiiling and parasailing with their kids
Pantai Kok – Surrounded by limestone hills and rainforests, this tranquil environment is ideal for travellers who wish to get close to nature. Its expansive beach boast of clean sand and clear waters; a perfect getaway from the city
Kuah - Kuah is the island's main town and arrival point for those who travel via ferries. For the budget-conscious travellers, Kuah is home to various duty-free outlets selling kitchenware, chocolates, alcohol, cigarettes, apparel and perfume. There are many affordable Langkawi hotels in this district which we will be sharing more below
Datai Bay – Nestled within Datai Bay is a row of exclusive luxury resorts with their own private beaches. Wealthy travellers and couples on honeymoon will take delight in the upscale facilities and award-winning restaurants located in this district
Padang Matsirat – A peaceful and relaxed town in Langkawi with various sightseeing opportunities on the outskirts. Famous historical attractions such as Mahsuri Tomb, Buffalo Farm and Atma Alam Batik Art Village beckon curious travellers to visit this quaint little town to understand more about the history of Langkawi
Choosing a Hotel in Langkawi Kuah
Kuah is Langkawi's main town and ferry arrival point, which makes it extremely accessible for those travelling via ferries. Hotels in Kuah Langkawi are relatively affordable. We recommend Hotel Bahagia Langkawi; a modest three-star hotel decked in modern layout for its central location to several shopping places of interest.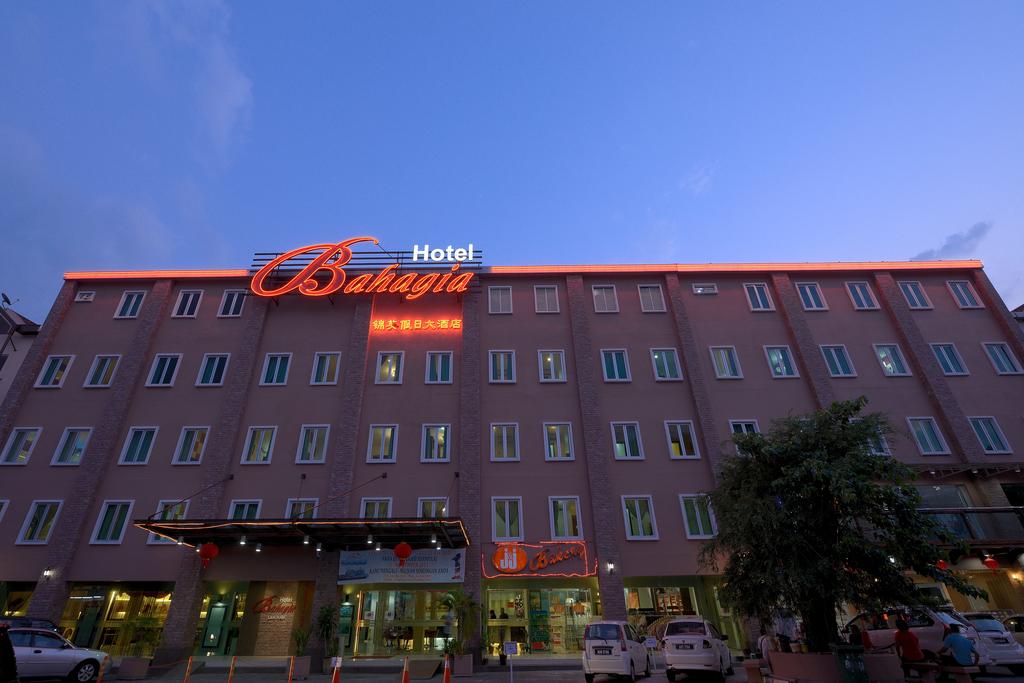 Choosing a Hotel in Langkawi Pantai Cenang
Pantai Cenang is the most bustling beach town on the island with many hotels, cafes, restaurants, souvenir shops and beachfront bars. If you enjoy being at the heart of the action, this place is definitely for you! Over here, we recommend Fave Hotel Langkawi; a fantastic three-star hotel in Langkawi near the beach, offering free wifi, outdoor pool and its very own restaurant.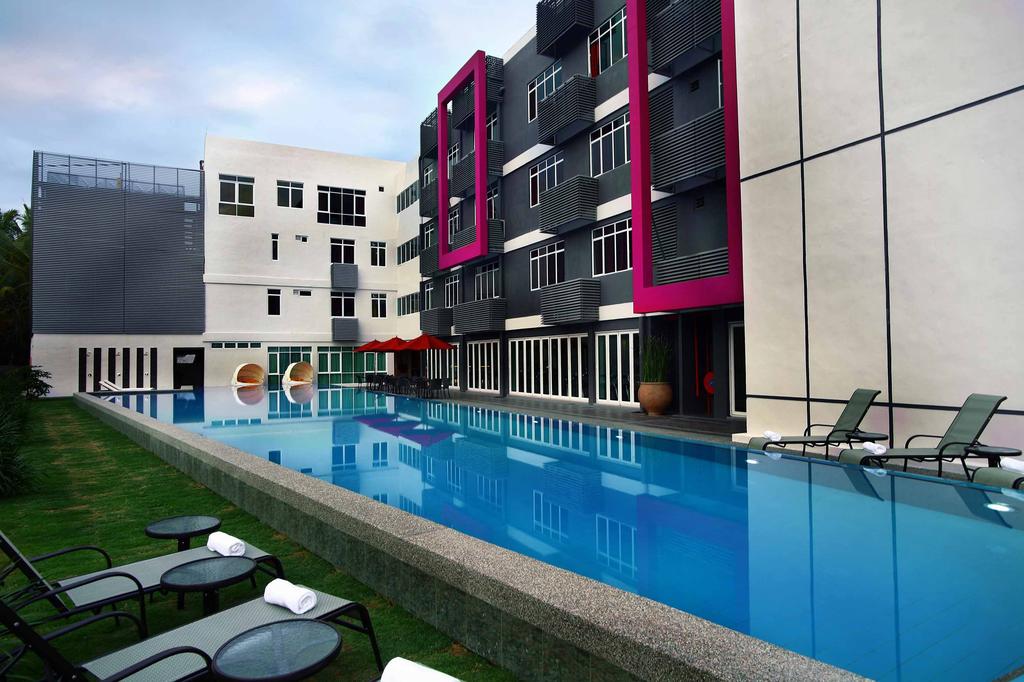 Our Recommended Picks for the Best Hotels in Langkawi
Adya Hotel Langkawi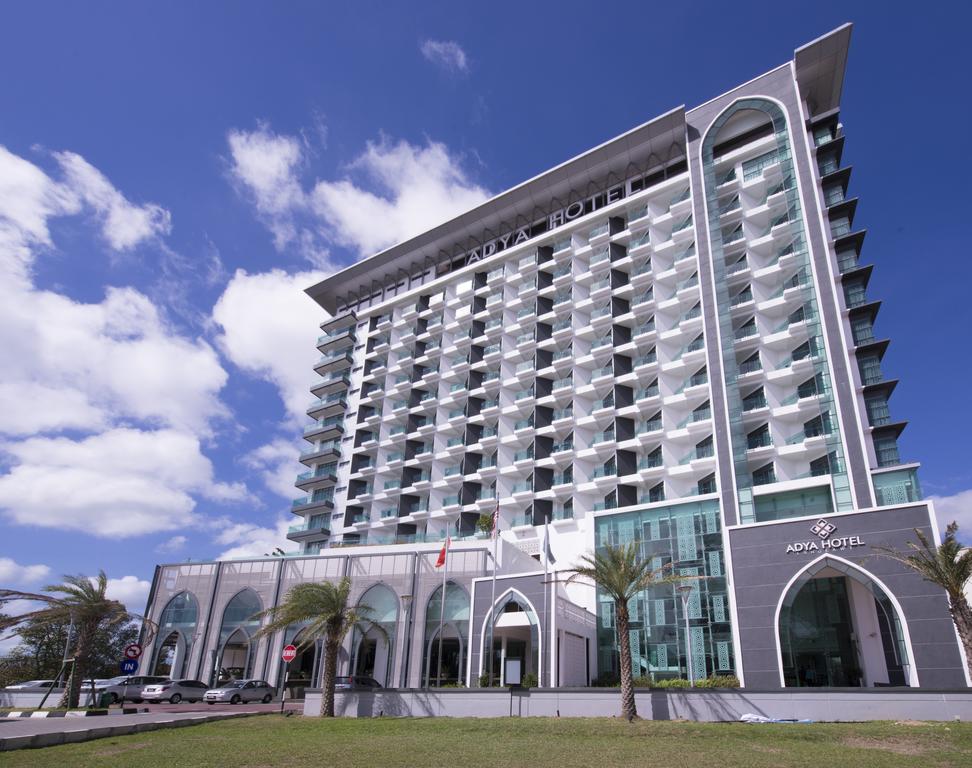 Located in the town of Kuah, Adya Hotel Langkawi is one of the hottest picks with its excellent reviews and impeccable customer service. All rooms in Adya Hotel Langkawi are equipped with its own private balcony overlooking a panoramic sea view and bustling Kuah town. For travellers looking for Langkawi hotels with endless view of Andaman Sea, this is one not to miss!
Bayview Hotel Langkawi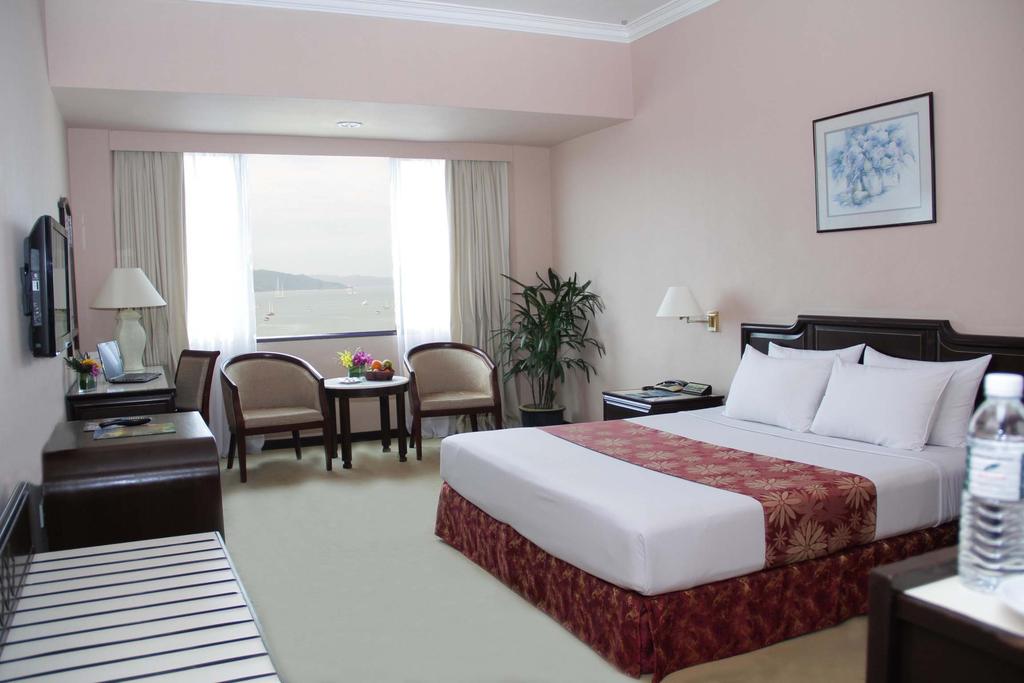 Bayview Hotel Langkawi is a 4-star hotel located just 5 minutes away from the jetty, making it one of the prime Langkawi hotels to stay at. You will never run out of options with a wide array of restaurants, duty-free shops, souvenir shops, hawker stalls within walking distance from this particular hotel at Langkawi. There is also a night market happening every Wednesday and Saturday. We would say this is one of the best Langkawi hotels around!
Langkawi Seaview Hotel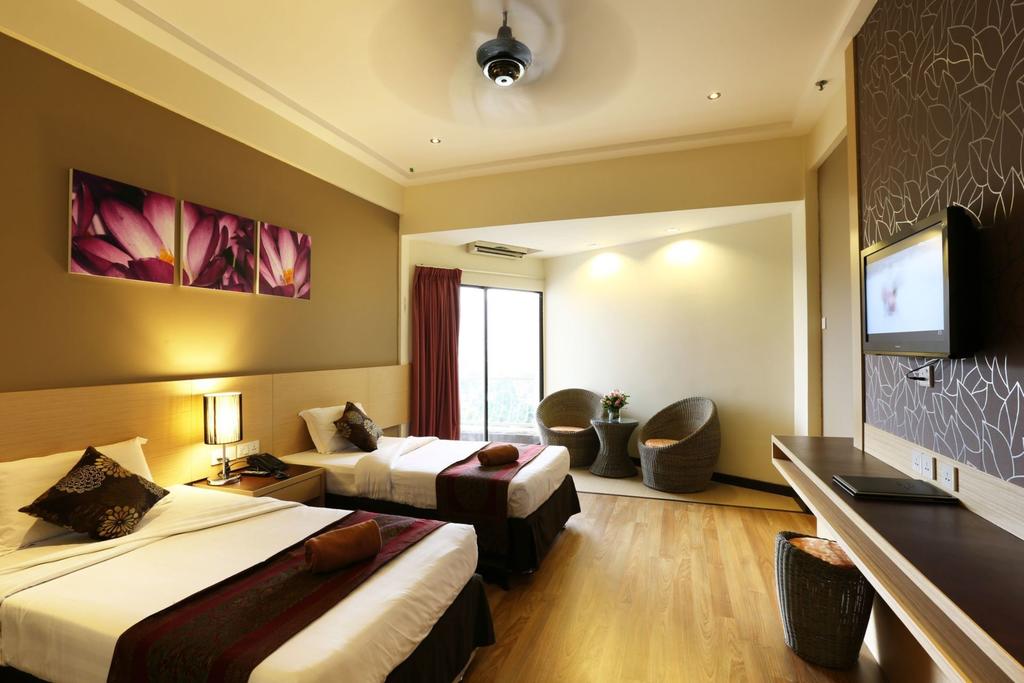 Looking for a relaxed getaway? Langkawi Seaview Hotel is a 3-star hotel located in a quiet district away from the hustle and bustle of the main town districts. This particular Langkawi hotel provides amenities such as swimming pool and gym. Rooms are clean and spacious, and complimentary breakfast is included in the package. Definitely the most value-for-money hotel at Langkawi that grants you the peace you deserve.
Looking to book a Budget Hotel in Langkawi instead?
Citin Hotel Langkawi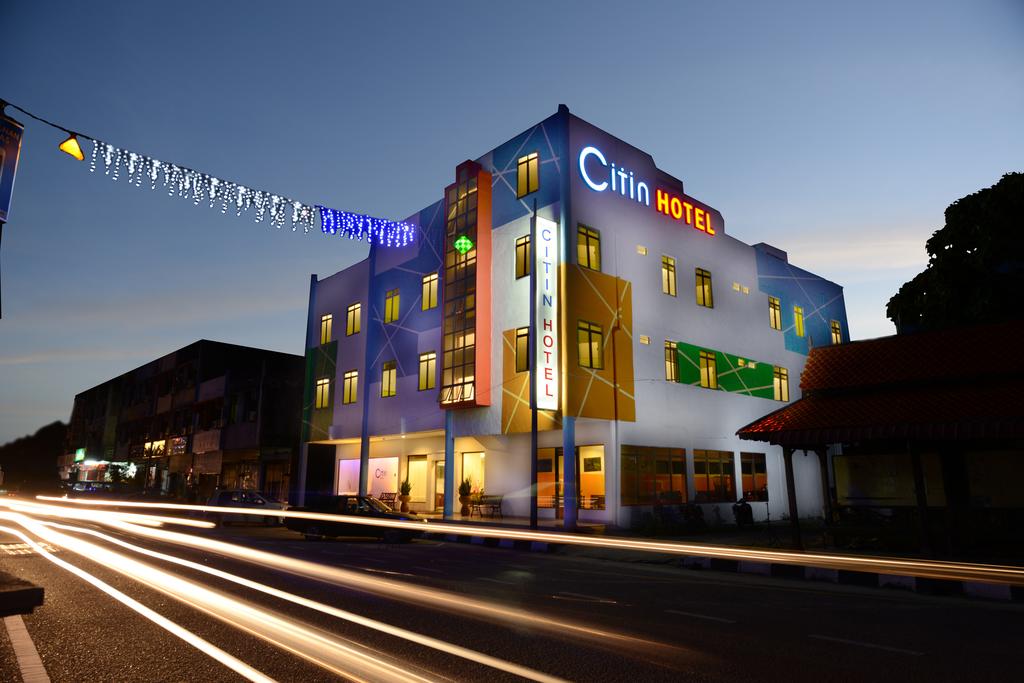 Our top pick for budget hotels in Langkawi is Citin Hotel Langkawi and here's why! Surrounded by shopping malls such as Eagle Square and HIG Mall, your shopping instincts will be guaranteed satisfied. Also for all you seafood lovers out there, take your pick from a variety of restaurants whipping up the freshest delectable seafood dishes! Rooms in Citin Hotel Langkawi are modern, clean and equipped with basic amenities. Prices start from SGD$28 per night. With its accessible location to glorious food and trendy fashion stores, this hotel in Langkawi makes your money worth!
Baron Hotel Langkawi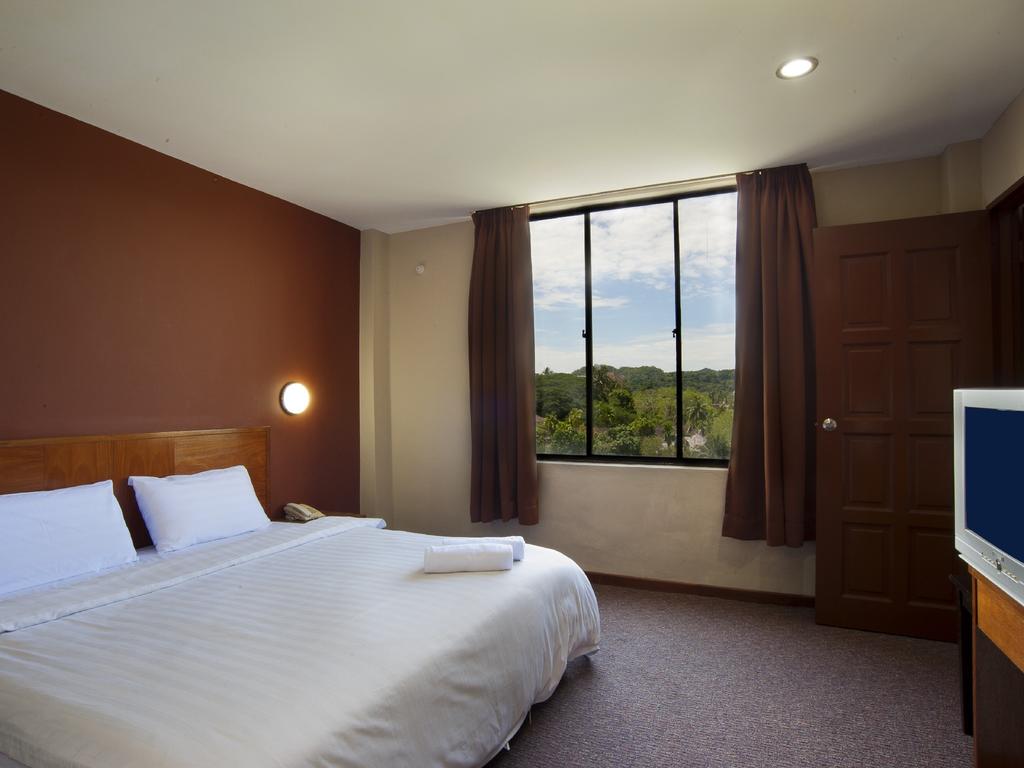 Baron Hotel Langkawi is a simple, unassuming budget hotel in Langkawi that caught our attention with its centralised location in the heart of Kuah. Located opposite the night market, it is a 5-min walk from most shops and convenience store. With prices starting from SGD$26 per night, it is the next budget hotel in Langkawi that we recommend.
Fantastic Deals for Langkawi Hotels
If you are planning a trip to Langkawi, we have good news for you! You can book Langkawi hotels at greater cost savings by shopping through ShopBack! At ShopBack, we partner with well-known hotel booking merchants such as Expedia, Hotels.com and Booking.com to bring the best hotel deals to your doorstep. Our merchants reward us whenever you make a purchase on their websites via ShopBack, and that is how we share this reward with you in the form of cashback!
Here are the steps required:
Log in or sign up for your ShopBack account
Search for your preferred hotel booking merchant
Click on their link to be redirected to their website
Stay on the same tab and book your Langkawi hotels on the merchant's site until payment has been completed
And that is all you got to do! Imagine receiving special discounts from hotel booking merchants AND cashback from ShopBack in just one purchase. It is practically twice the cost savings for your upcoming trip!
So what are you waiting for? Book your hotels in Langkawi today!