Motherhood.com.my Vouchers, Coupons & Promo Codes 2018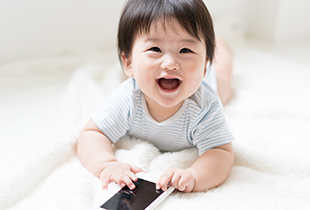 Motherhood Promotion: Enjoy RM50 off with code TENTEN50, minimum spend RM400. Promotion ends 31 October 2018.
Motherhood Promotion: RM50 off with code, RM100 min spend....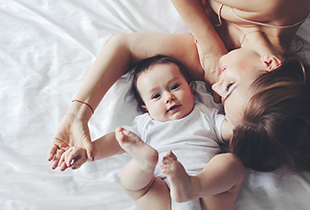 Motherhood Promotion: Enjoy RM30 off with code TENTEN30, minimum spend RM300. Promotion ends 31 October 2018.
Motherhood Promotion: RM30 off with code, RM300 min spend....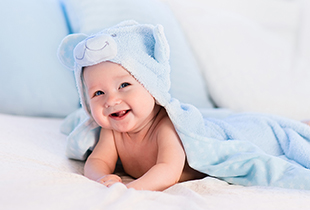 Motherhood Promotion: Enjoy RM10 off with code TENTEN10, minimum spend RM100. Promotion ends 31 October 2018.
Motherhood Promotion: RM10 off with code, RM100 min spend....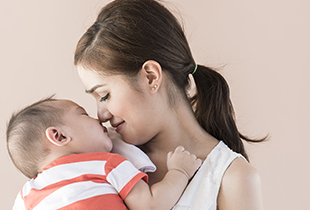 Motherhood.com.my Discount Code: Grab 5% Off Storewide (Capped at RM25)
Motherhood.com.my Voucher. ...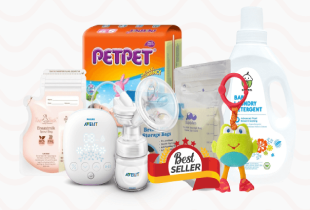 Motherhood.com Coupons: Get up to 80% + 6% Off storewide!
Get further discounts on Motherhood.com sitewide with this deal....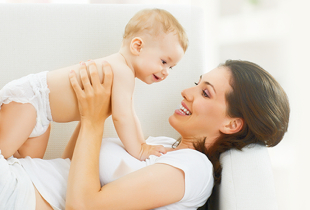 Motherhood Special: First time users get RM10 off sitewide with code TAGMOMNEW. Valid till 31st Dec
Get RM10 off storewide with code TAGMOMNEW. ...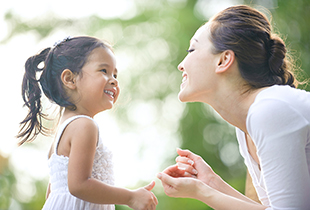 Motherhood - Mother's Day Promo: Get RM20 off with Promo Code MYMOM20 (min spend RM150). Valid till 10th May
Up to 58% Off for baby products
Get Up to 58% Off for baby products. Check Motherhood.com.my website for more promotion. T&C apply.
Free Shipping on RM99 and above!
It's Everything for your little ones! Connect with the most trustable and biggest baby website in Malaysia now and start to discover parenting guides, search for your favourite brands and shop effortlessly and instantly!
ShopBack must be the last link you clicked in order to get Cashback. If other website links are clicked after clicking through ShopBack, Cashback will not be tracked (E.g. coupon and deal websites)

If for some reason your payment made on merchant page has failed, do click through ShopBack again and re-do your purchases to ensure tracking is still active

Return to ShopBack and click through to the merchant every time you are making a new transaction.

If you are making 3 separate transactions on the merchant, you should click through ShopBack 3 times, each time before making a new purchase.

For more details: www.shopback.my/terms-and-conditions
Recent Articles
More about Motherhood.com.my
Motherhood prepares you to welcome your little ones with Motherhood maternity wear to baby essentials and toys!
Being a mother is no doubt an exciting phase in life. However, there are numerous things to take care of when expecting your little one, from pregnancy, maternity wear, taking supplements to purchasing baby wear, toys, diapers, feeding tools and more. While being a mother is certainly a joyous process to look forward to, it can be overwhelming due to the sheer number of details that you have to pay attention to. However, thanks to Motherhood, your maternity needs will be taken care of!
Motherhood is a one stop online marketplace catered to parents and expecting mothers. Here on Motherhood, you can shop for an extensive range of products and services covering maternity, newborn, baby, toddler and kids! Moreover, if this is your first time as a parent, Motherhood also provides useful information such as parenting tips, breastfeeding guide, brand reviews, free sample request and fellow mummies' testimonials to help you and your spouse through your parenting journey.
With Motherhood, you can find a complete range of maternity and baby products. The best part is that products can be easily browsed via their website and purchased online! After all, it would be extremely tiring for expectant mothers to head out and shop. Some might also lack the time to head out as they have to take care of their young toddlers. Thanks to the delivery services offered on Motherhood, you can still shop for all your maternity and baby necessities and have them delivered right to your doorstep without the need to step foot out of your house!
If you are looking to set up a nursery to welcome your little one, you will be able to find what you need on Motherhood. Decorating your baby cribs with soft toys and swaddles will certainly make you even more excited to welcome your little one! Also, you can make use of the numerous Motherhood discount codes to enjoy savings on other baby items.
Keeping your immune system in check while you are expecting is necessary for your little one to receive the necessary nutrients. The various vitamins and supplements available on Motherhood will ensure that you and your young one remain well nourished at all times! Also, with the various Motherhood promo codes, you can purchase these essential vitamins at highly discounted prices.
Likewise, having a newborn or young toddler around the house no doubt requires a lot of baby wear, baby food, toys - the list goes on. Thanks to numerous Motherhood coupon codes, you do not have to burn a hole in your pocket with all these baby essentials! From purchasing baby diapers to baby wipes and potty training, you can easily find them on Motherhood. Likewise, bathing your little ones will require special baby soap and cream. Also, you can make bath time more fun for your little ones with the various bath toys such floatable whales and ducks available on Motherhood!
The best time to teach and educate your child is when they are young and here on Motherhood, there are no lack of educational toys such as musical toys and books to stimulate the creativity and curiosity within your young one. Additionally, Motherhood also offers early learning classes as well as music and arts and crafts to bring out the hidden talents in your little one. If you are worried about cost, there are always plenty of Motherhood vouchers that you can make use of to enjoy savings on your purchases. After all, education is something that should not be compromised for your young ones!
Here on Motherhood, you can expect to shop from only the best quality baby brands!
The best part about shopping on Motherhood is that you will be getting only the best quality and most reliable baby brands on their online marketplace! Featuring popular baby products brands such as Huggies, MamyPoko, PiyoPiyo, Abbott and more, you can certainly rely on Motherhood to get all your maternity and baby essentials. Furthermore, with the numerous Motherhood coupons, you get to enjoy all these top notch baby products at incredibly affordable prices!
Check out their website regularly or stay connected to be the first to be updated on incredible Motherhood deals!
On top of the various Motherhood codes available, there are regular Motherhood sales that you can look forward to as well! Simply be on the Motherhood mailing list to be the first to know about the latest Motherhood promotions and offers.
Likewise, you can also stay connected to Motherhood via their social media channels here: Facebook, Twitter, Youtube, Google+, Instagram. That way, you will never miss out on any of their incredible Motherhood discounts and sales!
Make use of exclusive Motherhood discount coupons for even more savings
Besides keeping abreast of the frequent Motherhood promos, another way to enjoy incredible discounts on your maternity and baby product purchases is to make use of exclusive Motherhood promo codes from ShopBack Malaysia!
With the numerous Motherhood discount codes from ShopBack Malaysia, you can enjoy 5.0% cashback on your purchases from Motherhood! That way, you will not have to worry about all the hefty purchases such as getting a baby stroller, baby car seat or even setting up the nursery.
Want more of such similar Motherhood coupons? Check out these other merchants on ShopBack Malaysia then!
These Motherhood coupons codes are no doubt great at helping you enjoy amazing discounts on your baby essentials purchases. For more of such similar coupon codes, check out these other merchants on ShopBack Malaysia as well: Carters, Melissa and Doug, Gap, Glit.