Jul 2018 Photobook Worldwide Discount Codes, Promo Codes & Coupons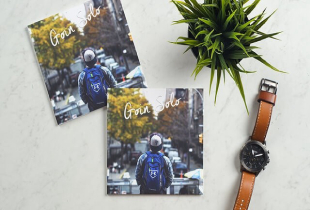 Up to 20.0% Upsized Cashback
Photobook Super Deal! Exclusive for new customers, get the 6" x 6" Mini Square Photobook for only RM1! Valid till 31st Dec
1) Valid for Photobook Malaysia only. 2) Shipping is not included. 3) Use voucher by 31st Dec 2018.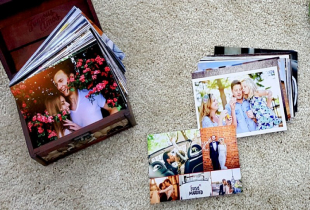 Up to 20.0% Upsized Cashback
Photobook Markdown Deals: Up to 88% off for Single Canvas Print, Softcover Photobook & more! Valid till 31st Dec
Photobook T&Cs apply.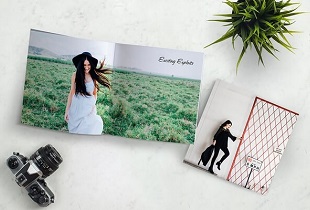 Up to 20.0% Upsized Cashback
Prepaid deals, coupon codes & discounts up to 80% off
Get your stationary, namecards, posters, canvas and many more from Photobook Malaysia!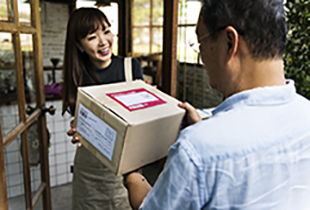 Up to 20.0% Upsized Cashback
Free express shipping above RM150 & 7-day guaranteed shipping
Make simple, easy and customizable photobooks, canvas prints, cards, pillows and many more on Photobook Malaysia!
ShopBack must be the last link you clicked in order to get Cashback. If other website links are clicked after clicking through ShopBack, Cashback will not be tracked (E.g. coupon and deal websites)

If for some reason your payment made on merchant page has failed, do click through ShopBack again and re-do your purchases to ensure tracking is still active

Return to ShopBack and click through to the merchant every time you are making a new transaction.

If you are making 3 separate transactions on the merchant, you should click through ShopBack 3 times, each time before making a new purchase.

For more details: www.shopback.my/terms-and-conditions
Recent Articles
More about Photobook Worldwide
Get Photobook deals now and save.
Looking for the perfect gift for your loved ones? Get them a customised photo album from Photobook Malaysia. Photobook features colourful and beautifully designed photo albums. Share memories with your loved ones, it is the best gift that one can receive. Travel, wedding, baby shower picture albums can be created and customised through Photobook Malaysia. Should you fancy something other than a photo album, choose from the wide range of personalised products that Photobook deals with such as cards, stationery such as bookmarks and notebooks, prints and even wall decor. Decorate your house with customised metal prints, canvas prints, collages, and much more, there is a truly a photobook deal for everyone! Looking for other home decor ideas? Go to HipVan and get 2.0% cashback, or Lakeside collection to get 1.0% cashback.
Make your very own album now, grab a Photobook promotion via ShopBack.
Impress your friends, family and your other half by creating gorgeous photo books. You can find exquisite handmade photo books and personalise them in a few very simple steps. Choose from a wide range of discount products, create stunning wedding books, engagement albums, holiday and family trips and much more. What's more, Photobook Malaysia allows you to create personal portfolios and corporate books. The photobooks are bookstore quality printed with professional binding. Customise your book with personal photos, messages and designs using the easy and intuitive bookmaking software, Photobook Designer. Get photobooks at a 40% discount by using voucher codes the many Photobook voucher codes available.
Not only discounts and coupons, Photobook also offers free templates and photo album customisation tools.
You could also browse Photobook's collection of ready-made book templates with beautiful designs for every theme and occasion that you can imagine. Photobook makes available a hundred thousand personalisation options created by their very own designers, letting you have full creative control, so make the best out of your creativity. Did I mention that the scrapbook items, backgrounds, frames, page styles, and the ready templates made for the ease of your creation are completely free. Photobook not only offer promotions, coupons, codes and discounts, but also completely free ready made templates and design tools. There is absolutely no excuse to not let your creative juices flow. What's more, the design tools will be available for free forever.
Shopback is your portal to exclusive Photobook discount codes, discounts and coupons.
Get a Photobook deal or promotion by shopping via Shopback, Shopback offers you 3.5% cashback when you shop at Photobook Malaysia so grab your promos and discounts now. Don't forget to shop using the Photobook coupon to enjoy great savings and discounts. Get beautiful lay flat Photobooks at a discount of up to 60% off. You could also grab a discount and get 75% off photobooks, wall decor and prints by using coupons featured on Photobook Malaysia. Design it by yourself or with a friend, experience the joy and excitement of creating a beautiful handmade book by purchasing one of your own through Shopback today using the many coupons and discount codes available.
Photobook offers discounts but does not compromise on quality.
Photobook Malaysia pays attention to the small details when making your photobook, with amazing print quality, stellar binding, high quality papers. The best thing about Photobook's products is that their products are detailed and hand-made as Photobook believes that your memories are for a lifetime and you deserve only the best. Get your photobook promotion now! What's more, Photobook Malaysia offers the following perks:
7 Days guaranteed shipping - Photobook understands the anticipation and the excitement of receiving your photobook and are very thoughtful to come up with 7-day shipping to your doorstep. If your order does not reach you within 7 days, Photobook Malaysia will credit you your shipping fee.
Express and Priority Shipping - Oh, and if 7 days is too long a wait for you, Photobook Malaysia offer Express Shipping, an express courier delivery service with tracking information provided. Express Shipping would take between 2 and 3 working days. What if a friend's birthday is looming in 2 days' and you want your gift to arrive timely and fast? Fear not as Priority Shipping with tracking is available, it takes just between 1 and 2 working days for the gift to arrive, how fast is that?
100% Quality Guarantee - Photobook ensures the rigorous process of quality control meets customer's expectations. Even though products are on discount, that does not mean that the quality is discounted. Quality control ensures customer satisfaction, they want customers to be happy with their personalised merchandise. Hurry up and use one of Photobook's many coupons and entrust them with your memories. After all, your happiness is their joy and pride.
We have an exclusive secret promotion offered by Photobook that we will let you in - you can grab a free Photobook deal by entering your details on their website. Do not miss this chance to design and create your very own personalised Photobook.
Get connected with Photobook Malaysia
My fellow Malaysians, get in touch with Photobook, sign up for exclusive email-only offers and receive updates and discounts. Photobook caters to customers looking for unique and customised gifts that is one-of-a kind. You no longer need to crack your head over gift ideas as Photobook is the perfect gift for every occasion.
Join in the hype and click on the links below to be a part of the Photobook Malaysia community today:
Be sure to subscribe to Photobook's newsletter to be the first to know about super exciting deals, coupons, codes and discounts. 'Like' Photobook on Facebook and follow them on Twitter, where fans have enjoyed preserving their memories with Photobook deals and products. Hopefully it will inspire you to make your very own book. Check Photobook out on Facebook, see Photobook deals and what they are all about - quality prints and gifts that fans across the globe have been raving about.