Senheng Promotion & Vouchers in Malaysia for March 2019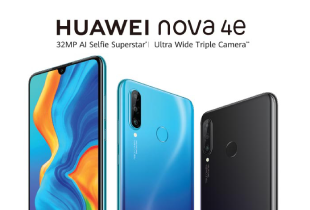 Senheng Promo: Huawei Nova 4E launch - Trade in & save programme, IPP up to 24 months, 1 year extra warranty & more! Promotion until 15 April 2019.
Check out the new Huawei Nova 4E on Senheng! Join the trade in programme, IPP up to 24 months, 1 year extra warranty & more!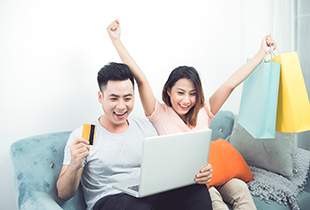 Dyson Instant Rebate Promo on Senheng! Redeem with Senheng Promo Code: <DYSON20>
Use this Senheng promo code on checkout to get instant rebate RM20. For selected Dyson products only. T&Cs apply...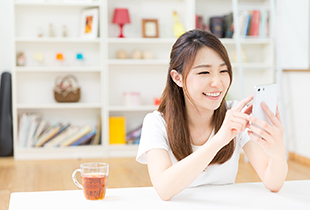 Get 10% Discount on Blood Pressure Monitor. Redeem with Promo Code <FMC10>
Use the code <FMC10> to get 10% off your purchase of a blood pressure monitor at Senheng | Validity til: Ongoing | ...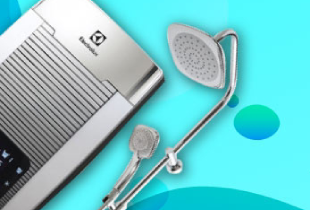 Save 50% on Aircon & Water Heater installation using Senheng Promo Coupon!
Purchase Aircond or Water Heater from Senheng & enjoy 50% off on installation! Only products listed in the landing page are eligible.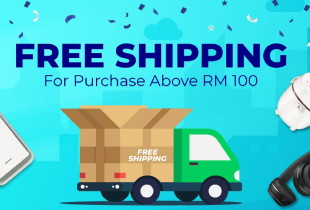 Free shipping for purchase above RM100 on Senheng promos!
Enjoy free shipping when you spend minimum of RM100 on Senheng.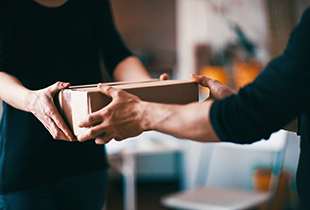 Delivery fee waived when our order The New MacBook Pro using Senheng Promo Coupon!
Get the new Apple MacBook Pro and have it delivered to your doorstep for free | Validity til: Ongoing | ...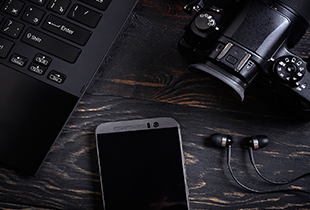 Enjoy discounts of up to 28% on Samsung & Sony TVs with Senheng Blockbuster Deals Promo!
Get up to 28% off large-screen Samsung & Sony televisions when you purchase on Senheng thru ShopBack...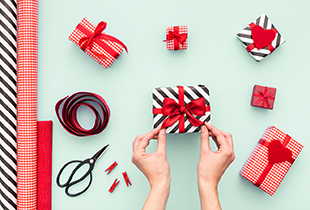 Buy Sony Camera on Senheng Promotions and receive free gifts!
Get a free lithium-ion rechargeable battery and 16GB SD card when you buy a Sony camera from Senheng | Validity til: Ongoing | ...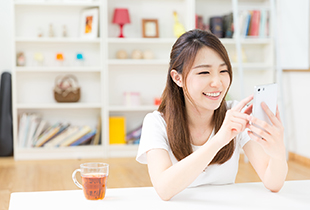 Signup for PlusOne Membership To Enjoy Special Member Perks
Join the PlusOne membership program to enjoy special member price, exclusive birthday voucher, free gifts and more! | Validity til: Ongoing | ...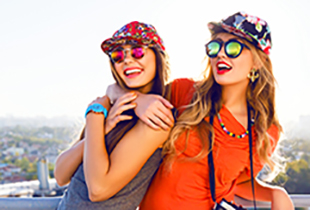 Register for PlusOne Lady Membership on Senheng and receive a free cash coupon!
Enjoy exclusive free Senheng cash voucher when you renew your car insurance as a PlusOne Lady member | Validity til: Ongoing | ...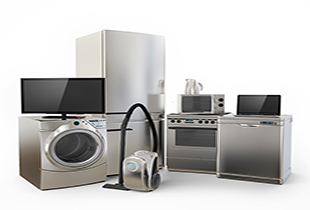 Get 36% discount on Cornell Electric Oven at Senheng! Use Senheng Coupon to Avail.
Get 36% off your purchase of Cornell electric oven | Validity til: Ongoing | ...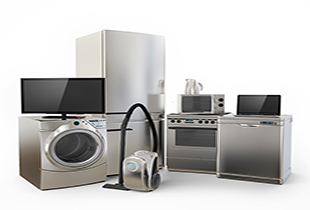 Receive 32% discount on Cornell Thermo Pot using Senheng Discount Coupon!
Enjoy 32% off your purchase of Cornell Thermo Pot | Validity til: Ongoing | ...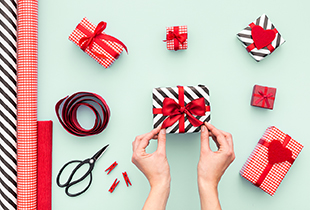 Get a Free Gift When You Buy Huawei MediaPad M5 Pro with Senheng Promo Coupon!
Enjoy free gift bundles when you purchase a Huawei MediaPad M5 Pro | Validity til: Ongoing | ...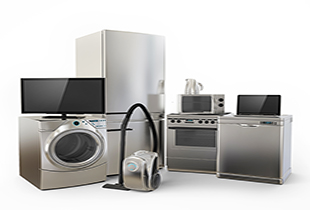 Receive Up To 15% off for Air Purifiers for Use Senheng Discount Coupon to Avail.
Get up to 15% discount for air purifier on Senheng! | Validity til: Ongoing | ...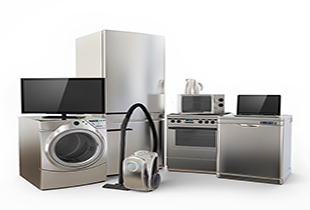 Receive 35% off on Home Theatre System Deals with Senheng Discount Coupon!
Get a home theatre system at 35% off its usual price only at Senheng! | Validity til: Ongoing | ...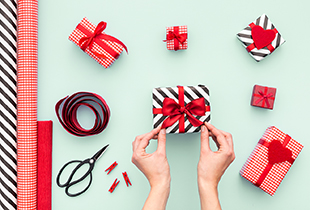 Get a FREE 32GB microSD Card Worth RM150 on GoPro Hero 7 Promo at Senheng!
Purchase a GoPro Hero7 and get a free 32GB microSD card worth RM150! | Validity til: Ongoing | ...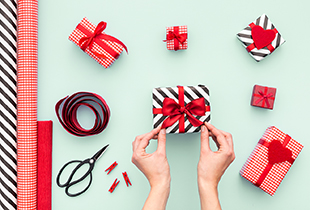 Get A Mystery Gift By Selecting Store Pickup When Choosing Shipping Method with Senheng Voucher!
Get a complimentary mystery gift when you select Store Pickup during checkout | Validity til: 30 November 2018 | ...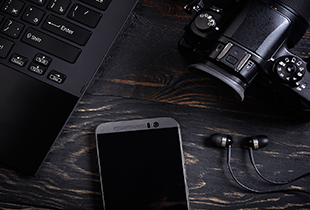 Save Up To RM1,800 When You Trade In Your Smartphone at any Senheng Stores!
Locate your nearest Senheng store and trade in your smartphone to save up to RM1,800! | Validity til: Ongoing | ...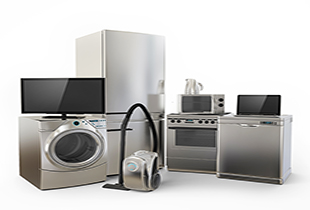 Get RM200 Gift Card With Purchase Of Washing Machine with SenhengxPetronas Promotion!
Get a RM200 Petronas Gift Card when you purchase a washing machine from Senheng! | Validity til: Ongoing | ...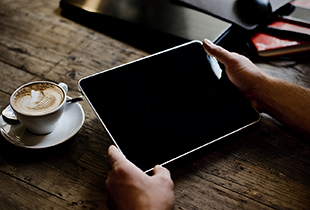 Get the latest gadgets, TVs & smartphones from Huawei, Honor, Oppo, Vivo & more at lowest prices!
Grab the latest electronics and gadgets from your favorite brands at Senheng for the lowest prices! Senheng T&Cs apply. Visit Senheng website for more info. No code required.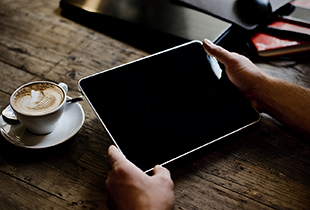 Take Up To 30% OFF on Home Appliances on Senheng Sale!
Get 30% off your purchase of home appliances on Senheng plus cashback! | Validity til: Ongoing | ...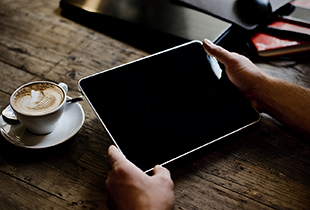 Save RM 667 When Purchasing MacBook Air wiht Senheng Voucher!
Save RM 667 When Purchasing MacBook Air. Pay by installment with 0% interest | Validity til: Ongoing | ...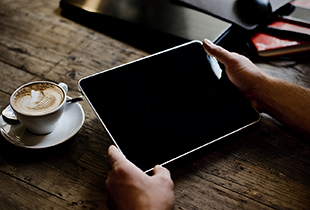 Purchase Huawei 3/3i and Get an Exclusive Free Gift! Use Senheng Coupon to Avail.
Purchase Huawei 3/3i and get a 5,000 mAh battery bank for FREE | Validity til: Ongoing | ...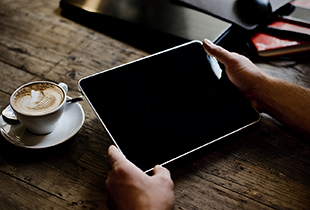 Free Gifts With Purchase of Huawei Honor Play Smartphone
Get PUBG voucher, protective covers and more with purchase of a Huawei Honor Play Smartphone | Validity til: Ongoing | ...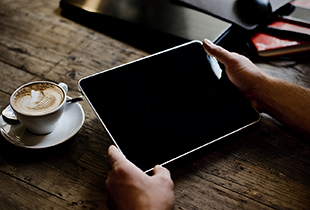 Free Gifts With Purchase of Samsung Galaxy Note 9
Get exclusive gifts with purchase of a Samsung Galaxy Note 9 | Validity til: Ongoing | ...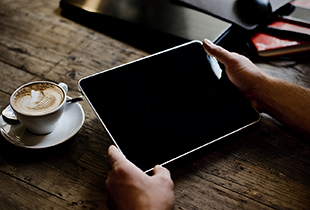 Discount Up to 20% OFF For Air Conditioner & Water Heater
Get up to 20% off for air conditioners & water heaters! | Validity til: Ongoing | ...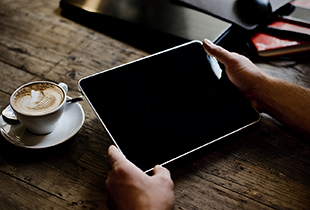 Senheng Promotion: Free Gifts With Purchase of Vivo Phones
Senheng promotions | Get free gifts worth RM265 when you purchase Vivo phones Validity til: Ongoing | ...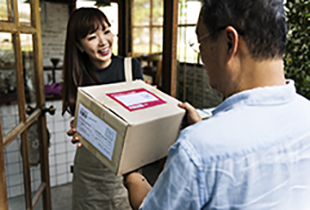 Enjoy Free Delivery For Purchases Above RM500 on Senheng Promotions!
Free delivery when you make your purchase on Senheng! | Validity til: Ongoing | ...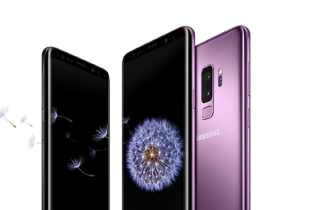 Get 10% Off Samsung's wide range of products!
Enjoy up to 10% Off Samsung mobile phones, appliances and other electronics. No Minimum spend required. ...
ShopBack must be the last link you clicked in order to get Cashback. If other website links are clicked after clicking through ShopBack, Cashback will not be tracked (E.g. coupon and deal websites)

If for some reason your payment made on merchant page has failed, do click through ShopBack again and re-do your purchases to ensure tracking is still active

Return to ShopBack and click through to the merchant every time you are making a new transaction

If you are making 3 separate transactions on the merchant, you should click through ShopBack 3 times, each time before making a new purchase

For more details: www.shopback.my/terms-and-conditions
More about Senheng
Senheng vouchers and promotions
Redeem a voucher or discount code on Senheng easily. Upon checkout, just fill in the provided voucher or discount code into the "Apply Voucher" column. A corresponding deduction will be applied to your total amount.
Important considerations when using a voucher:
Usually, each respective promotion will have its own voucher or discount code and it's only applicable for the stated promotion. On some special occasions, some codes are usable for storewide items with terms and conditions apply.
You can only use 1 code per transaction.
Voucher validity is usually displayed within the promotion or campaign page. Please check the dates carefully as an expired voucher will no longer be applicable.
Be sure not to miss out on any exciting deals or products by signing up for the Senheng updates. Also, connect with them via Facebook, Twitter, Instagram and/or YouTube for the latest promotions, events and other exciting information.
For all your other electronics needs, ShopBack has you covered. Head on over to ShopBack where you can find discounts, deals and cashbacks from merchants such as AliExpress and HP.
| Offer | Deal | Terms and Conditions |
| --- | --- | --- |
| Sharp TV | Up to 3.0% cashback | Offer valid for Sharp 50-inch Full HD LED TV | Get 29% off along with casback * While Stocks Last |
| Electronic appliances | Up to 3.0% cashback | Applicable on electronics from Samsung, Panasonic, Apple, Electrolux and more | Get extra 1 year warranty on selected products, one-to-one replacement warranty & more benefits. |
| Free delivery | Up to 3.0% cashback | Free delivery for purchases above RM500 | Applicable for West Malaysia only |
Senheng promotion, deals & cashback with ShopBack
Redeem Senheng vouchers on ShopBack to enjoy major discounts for your purchase of electronics such as electronic gadgets and home appliances.
Keep yourself updated with the latest Senheng promotions and deals on ShopBack. Receive up to 3.5% cashback when you place your order via ShopBack.
Senheng Electric (KL) Sdn. Bhd. is a leading consumer electronics chain store in Malaysia, with over 100 stores spread throughout the country. Senheng is an all-inclusive store that offers upl electronic gadgets and home appliances at great prices. Here, customers can get access to new products with superior quality at affordable rates due to multiple sales and other promotional events.
In addition, the store has both an online and offline presence. For those that prefer looking at products physically, they can go to any of the Senheng showrooms. Alternatively, those that prefer to avoid going down can place the order from the comfort of their home online.
History of Senheng Malaysia
Senheng was first established in 1989 as a tiny consumer electronics shop. At the time the store had stocks worth less than RM 30,000 but with its superior quality products and services, the company grewe to become the largest electronics chain store with branches straddling the length and breadth of Malaysia.
Helmed by the Lim brothers, K.H., K.C. and K.Y., Senheng has gained its reputation and credibility by offering innovative experiences, exceptional service and exciting deals. The company has become a reliable name in homes due to its utmost dedication to quality. Senheng ensures that all their products are branded and from reputable suppliers with a high standard of quality control.
Products sold at Senheng Malaysia
Whether you are looking to purchase a fancy drone for navigation or the latest gadget, this store has what you need. More recently, the Senheng mobile section has also been gaining in popularity due to their extensive collection and recurring deals such as the latest gadgets promotion. If you are unsure of what to buy, use the store locator and find a physical store where an expert will guide you on your purchases.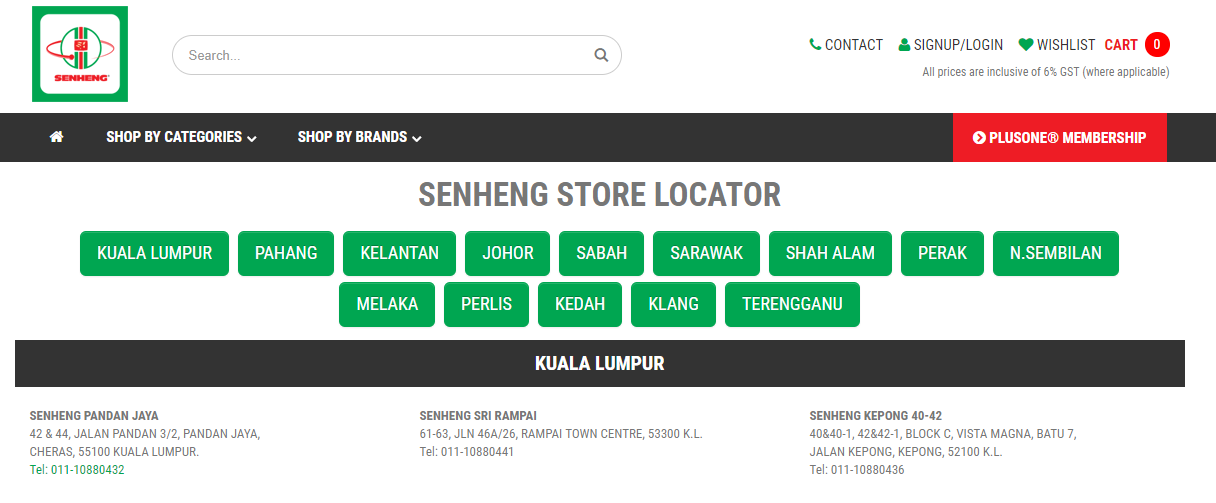 You can also log in to their website for easy delivery. The online store is neatly organized into major categories allowing customers to easily find what they are looking for. The site also lists all major brands available for instant access.

The ever-available monthly promotions. Senheng electric promotions and other promo deals are easily visible on the main page and enhances your shopping experience.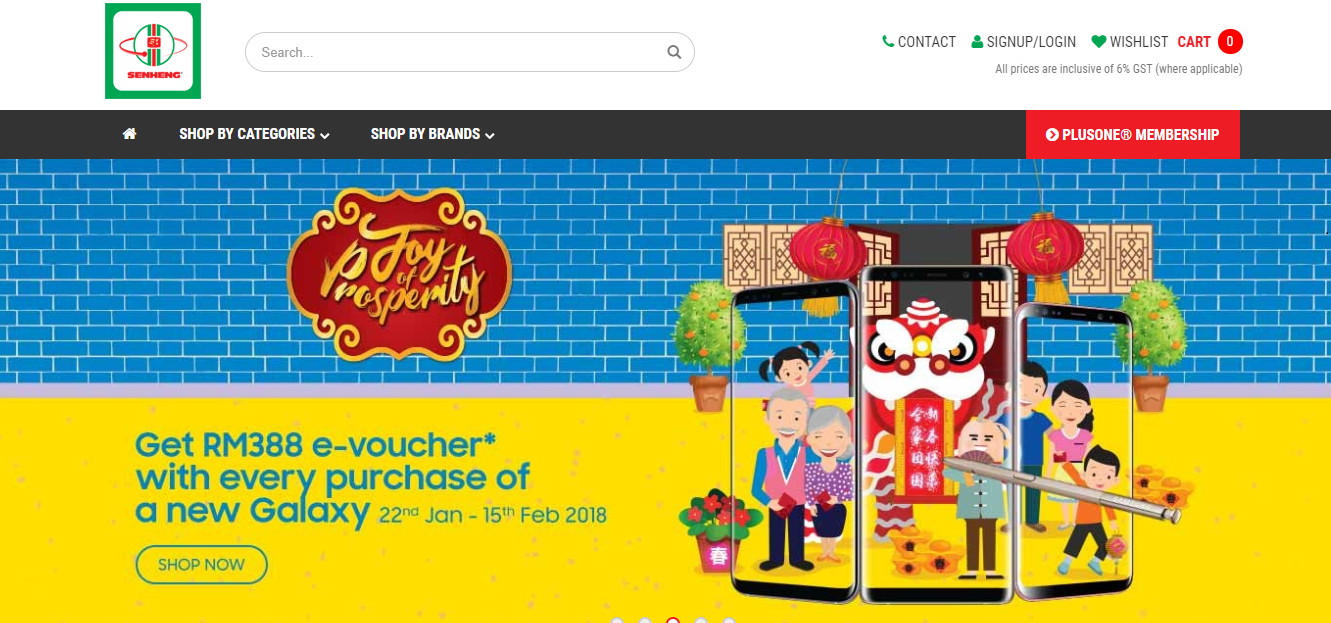 Here are some of the major product categories and their sub-categories available on Senheng:
| Home Appliances | Digital Gadgets |
| --- | --- |
| Home Appliances Accessories | Power Banks |
| Fan | Tablet |
| Wine Cooler | USB and Software |
| Mini Bar | Printer |
| Air Purifier | Camera |
| Freezer | Smartphones |
| Air Conditioners | Mobile PC |
| Fridge | Drones |
| Washing Machine | Microsoft Surface |
| Air Cooler | Gaming Consoles & Accessories |
| Iron | Network Equipment |
| Vacuum Cleaner | Virtual Reality |
| Water Heater | CCTV |
| Mosquito Killer | |
| TV and Audio | Kitchen Appliances | Personal and Beauty Care |
| --- | --- | --- |
| Audio Player | Toasters & Kettles | Health Care |
| TV | Coffee Machine & Blenders | Hair Dryer |
| Home Theatre System | Ovens | Beauty Care |
| Home Sync | Hoods & Hobs | Hair Styler |
| TV & Home Theatre Accessories | Cooking Appliances | Battery Toothbrush |
| | Kitchen Utensils | Shaver |
How to place an order with Senheng Malaysia
Step 1: Create or log in to your account at www.senheng.com.my by using the links given at the top-right section of the website.
Step 2: Browse through the product categories or use the search tab to find the product you are interested in.
Step 3: Go to the product you're interested in and review all the product details. If everything is in order click "add to cart".
Step 4: You can either shop for more products the same or view your cart and proceed to checkout.
Step 5: Insert your delivery details. You can also choose to pick up the product from your nearest Senheng centre. Simply select the Pick Up option and choose which showroom you'd like to visit to collect your order before proceeding to payment.
Step 6: Select the payment method and fill in the details.
Step 7: Once payment is done, you'll receive a confirmation email from Senheng regarding your order.
Payment options at Senheng
At present, Senheng accepts payment by direct debit or credit card. However, their zero percent instalment offer allows a lot more people to purchase the latest gadgets with credit card rebate and save money.
The 0% instalment have up to 24 months tenure are available and a handling fee is included depending on the tenure selected and credit card used. Handling fees are as below:
Maybank / AMEX:
6 Months: RM 0
12 Months: RM 27
24 Months: RM 90
Public Bank:
6 Months: RM 0
12 Months: RM 27
24 Months: RM 69
HSBC:
6 / 12 / 24 Months: RM 90
How to Shop on Senheng using ShopBack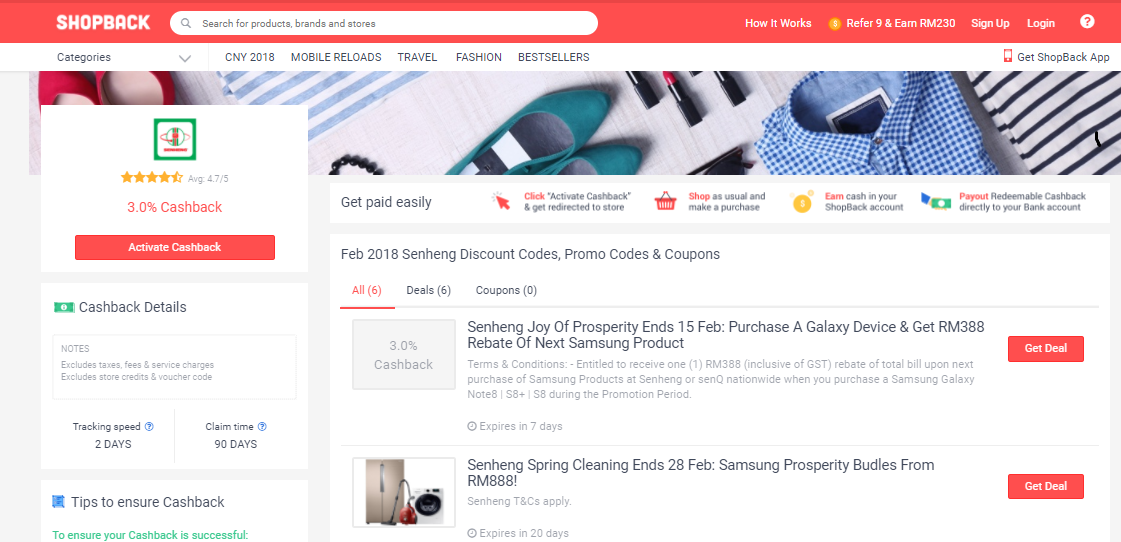 ShopBack offers up to 3.0% cashback on various items if you shop from Senheng. Here are the steps you need to follow to earn cashback from ShopBack:
Step 1: Visit the ShopBack website and click on the Senheng store at the bottom of the homepage. You can also use the search box to find the link to the Senheng store.
Step 2: Click on "Activate Cashback" button on the top left corner of the page.
Step 3: If you are interested in finding attractive deals and coupons, check out the Vouchers, Discount Codes & Coupons section.
Step 4: You will be redirected to the Senheng website to browse and select the items.
Step 5: When you place the order, you will be eligible to earn cashback from ShopBack.
Become a Senheng PlusOne Member for additional benefits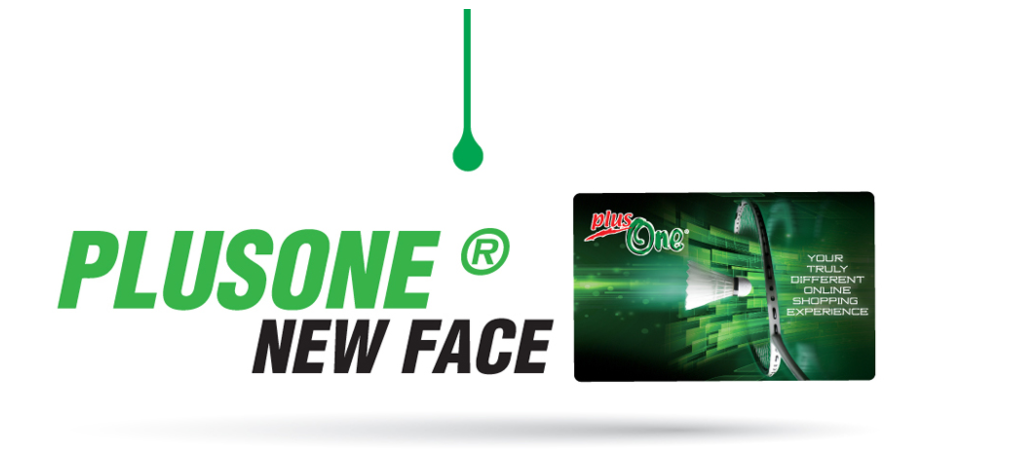 The Senheng PlusOne loyalty programme offers members a world of unsurpassed rewards and extraordinary privileges. There are different types of membership available for customers ranging from RM 12 to RM 20 a year.
PlusOne Classic
PlusOne Gold
PlusOne Lady
PlusOne Lady Gold
PlusOne Corporate Privilege
This eco-friendly cardless membership program allows PlusOne member to check on their details at any one of Senheng's nationwide showrooms, and also via Senheng App.

Register for Senheng PlusOne membership
Register via App
Step 1: Register or sign in as PlusOne Online member and pay the membership fee
Step 2: You will receive a confirmation mail with a form.
Step 3: Fill up the e-form to complete registration.
Step 4: Download the Senheng Mobile App to retrieve the new Senheng PlusOne Card
Register at a store
Step 1: Walk into the nearest Senheng/senQ store
Step 2: Fill up the P1 e-form
Step 3: Present or update NRIC and pay the required membership fee to complete registration
Step 4: Download the Senheng App to retrieve the new Senheng PlusOne Card
Benefits of the PlusOne Loyalty Program
Members can enjoy special discounts and benefits with this membership programme. Some of these include:
Earn points with every purchase to redeem products.
Enjoy up to 10% credit rebate on exclusive models when you purchase a premium product
Enjoy rebate that can be converted into cash value to redeem products.
Instant redemption of credit card points with products
Receive extra 1 Year warranty coverage on top of manufacturer's warranty with every purchase
Enjoy replacement warranty by Senheng for two years with one-to-one product replacement on faulty small appliances with a minimum fee.
Along with these benefits, members also receive special member prices, priority access to Senheng promotion offers and events like the Grand Senheng Senawang. This event held in October 2017 will delight members with free mystery gift giveaways and exceptional deals on home appliances.
Senheng's shipping and delivery policies
Purchases below RM500 will incur a shipping fee of RM10 per order for both PlusOne and non-PlusOne members. However, for a purchase of RM500 and above in a single receipt, delivery is free for PlusOne members. All order deliveries on Senheng are typically completed in 7 to 14 working days, unless stipulated otherwise. During peak seasons such as Chinese New Year, Diwali or clearance sales, the delivery time may be extended.
Cancellation and refund policies at Senheng
To cancel your order, simply follow one of the three options given below
1. Cancel the purchase request from your cart.
2. E-mail the customer care team at ccc@senheng.com.my with your cancellation request.
3. Call the customer care line at 03-9281 4040 for assistance.
Return, exchange and refund
For a small item to be returned, you can send it to your nearest Senheng showroom. For large appliances, the company will assign a driver to pick the item from your doorstep. You can return it or request for an exchange upon receiving the order. Most orders are returnable within 7 calendar days upon receipt if they are incorrect, damaged or defective.
Incorrect item: The item is not the item you ordered. The model or colour is different from what is indicated on the order summary, or there are missing items or parts inside the packaging.
Damaged item: The item is found to be damaged upon receipt.
Defective item: The product is not functioning as described by the manufacturer.
Keep in mind that certain items are not eligible to be returned or refunded, such as fridge and washing machine due to hygiene issues.
Hassle-free return requirements
The item must be shipped back to Senheng within 7 calendar days upon receipt (as proved by the postal or courier receipt).
Item must be in new condition and returned in its original packaging along with all accessories (including manuals, warranty cards, certificate of authenticity) and free gifts received with it. All packaging must be unused, unmarked and not defaced in any manner.
Item must be unused and uninstalled.
All securely sealed items must not be opened, especially electronic items.
In case you requested for a refund after cancelling or returning your order, the process will take up to 14 working days upon the date of cancellation or return.
Connect with Senheng Malaysia
For any queries, comments or suggestions, customers can easily contact the customer care team in multiple ways. Call their hotline at 03-9281 4040 for instant assistance or drop them an email at ccc@senheng.com.my. In addition, you can also fill in the feedback form available on the Contact Us link at the bottom of the page.