Shopee Promo Code & Vouchers in Malaysia for June 2019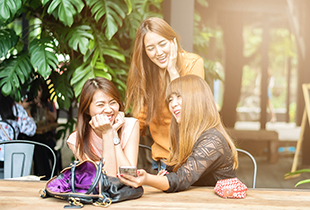 (App Only) Take RM10 off for New Users on Shopee With a Minimum Purchase of RM45
Shop till you drop! Take RM10 Off when you shop on Shopee app with a minimum spend of RM45....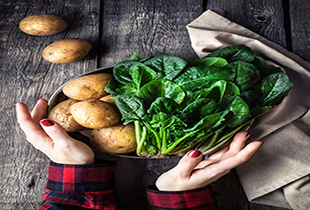 (App Only) Shop Food and Beverages on Ezbuy for Up to 80% discount
Shop brands like Milo, Old Town Coffee and Pringles on Ezbuy for Up to 80% off. For more Shopee Promo Code, check Shopee. Terms and Conditions Apply.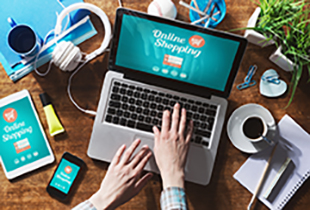 (App Only) Free shipping, Shocking Sale with best Price Guaranteed & more on fashion accessories, beauty items and electronic gadgets
Select from clothing, shoes, accessories, home appliances, skincare, make up and more on Shopee.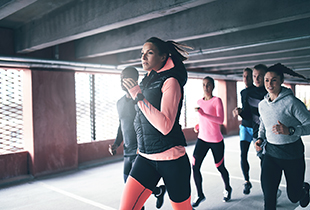 (App Only) Get 50% discount Storewide on Sports Empire when you buy on Shopee
Take 50% off your favouritw sports shoes from brands like New Balance. Nike and more, For more Shopee Promo, Check Shopee regularly. Terms and Conditions Apply.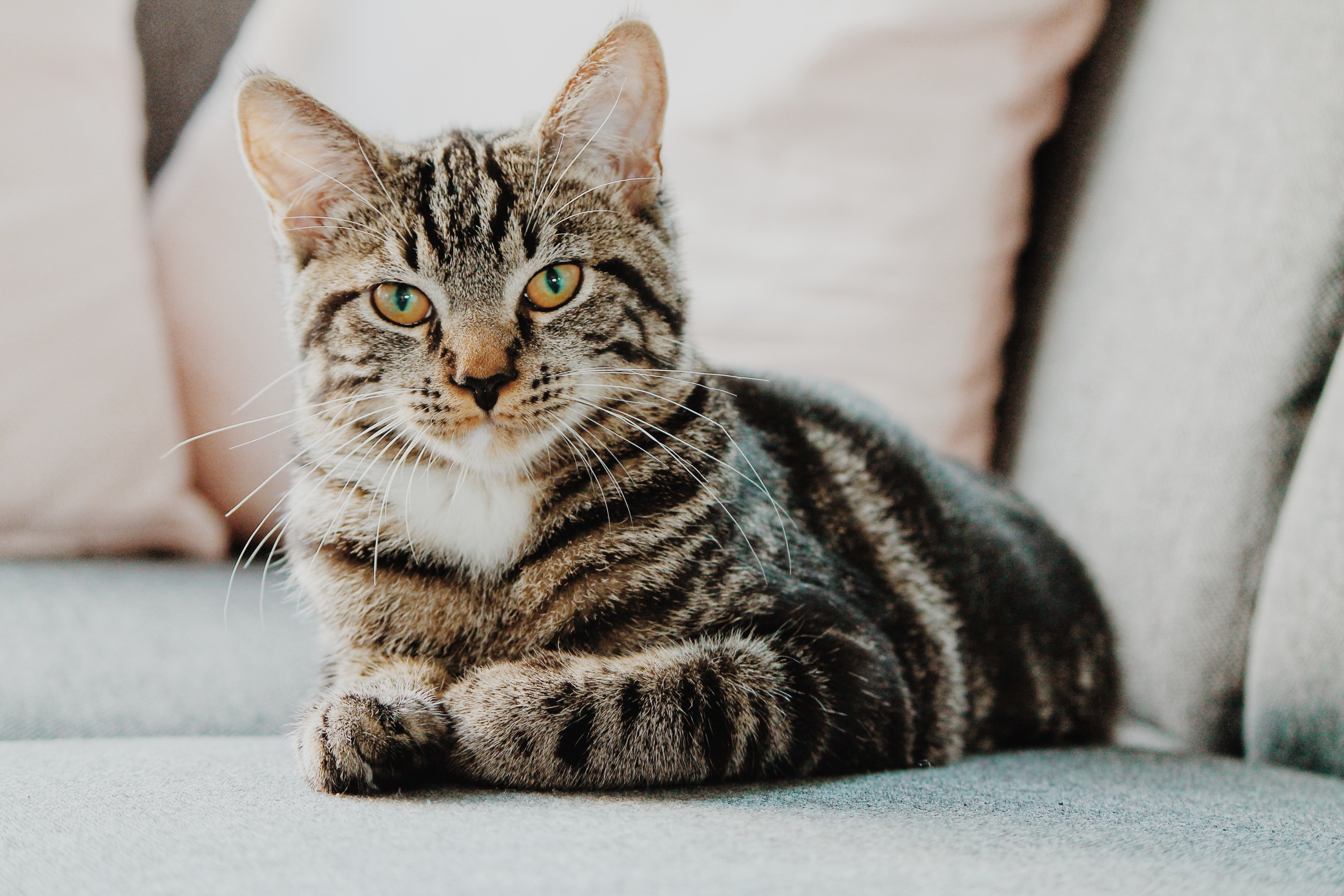 (App Only) Enjoy RM 15 off on Whiskas pet food and products when you shop on Shopee
Feed your pet with this Shopee Promo! For more Shopee Promo, Check Shopee regularly. Terms and Conditions Apply.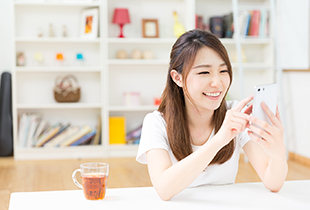 (App Only) Enjoy up to 50% off on Bonia when you buy products on Shopee
Treat yourself and take up to 50% with this Shopee Promo this festive season. For more Shopee Promo, Check Shopee regularly. Terms and Conditions Apply.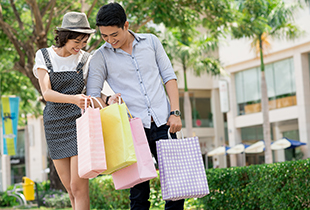 (App Only) Shopee promo: Buy Shopee Coins For Vouchers which you can claim
Purchase on Shopee and log in to get daily coin rewards. Claim cloins for vouchers for L'Oreal, GoPro and many more. For more Shopee Promo, Check Shopee regularly. Terms and Conditions Apply.
New Customer - have NOT made any purchase with Shopee | Existing Customer - have made purchase with Shopee

Cashback is capped at RM25 per order and capped at RM300 cashback per month per user

Cashback will be tracked at the lower amount but will be uplifted once Shopee confirms that the order is made by a new customer

Final Cashback amount will be reflected only after 75 days from your order date

All cashback tracked is subject to Shopee's discretion of approval
More about Shopee Mobile App
| Top Promos | Validity | Code |
| --- | --- | --- |
| (App Only) Shopee New Customer Exclusive: RM10 off. RM45 min spend required. | Expires in May 31 | SHOPBACK |
| (App Only) Exclusive Raya Fashion: RM20 off for all users (min spend RM150) | Expires in June 6 | GAYA2019 |
Shopee promo codes and cashback on ShopBack Malaysia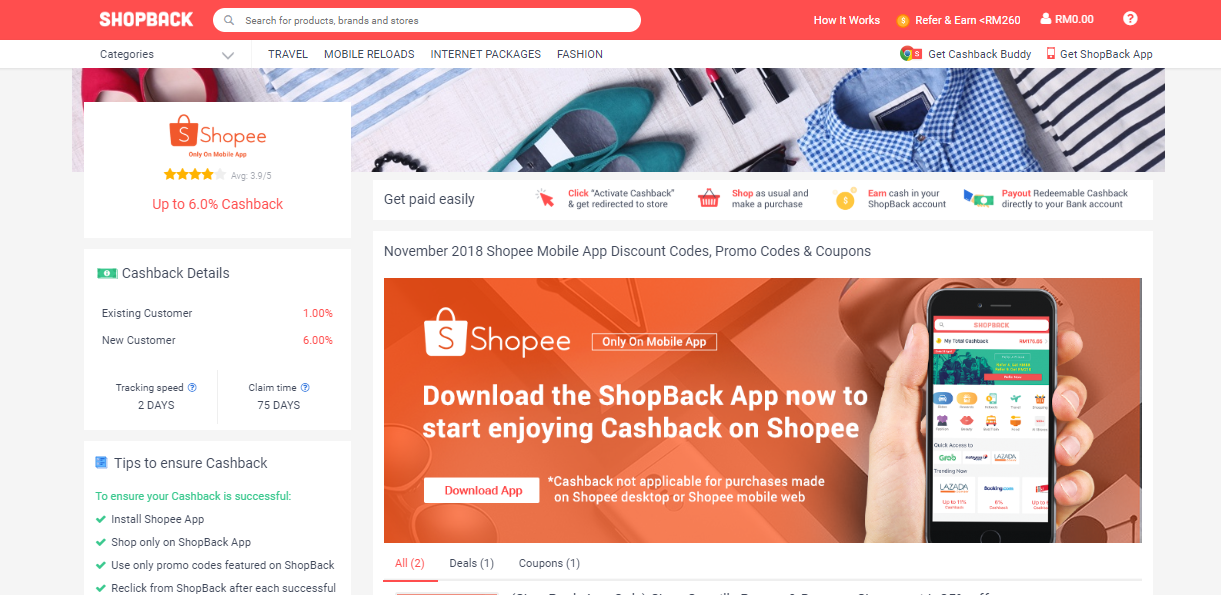 Customers shopping from Shopee in Malaysia can enjoy several additional discounts and benefits when they buy via ShopBack. Here, one can not only view any available Shopee coupon codes, but also get additional cashback with every purchase through ShopBack. Some of the offers have been listed below:
| Offer | ShopBack Deal | Terms and Conditions |
| --- | --- | --- |
| Malaysia Shipping | Up to 6% cashback | (ShopBack App Only) Free Shipping, Shocking Sale with Lowest Price Guaranteed & more |
Note: The cashback is available only on purchases made on the Shopee app via the ShopBack App.
Promo codes and sale offers

Shopee strives to help you get the best deals with multiple sales and promotions happening at any time. Along with the famous 11.11 flash sale, there are several ongoing promotions on a regular basis. The Shopee daily flash sale offers you a variety of different items at special promotional prices along with special Shopee promo code offers and Shopee coupon codes.
Terms and conditions for Shopee promo code
All promo codes can only be used once in successful transactions.
All promo codes can only be used for purchases under Shopee Guarantee.
Promo codes in collection banners are only applicable to products in the respective collection pages, unless stated otherwise.
Shopee reserves the right to cancel any orders with invalid usage of promo codes.
Shopee reserves the right to change these terms and conditions at any time without prior notice.
Each unique promo code or Shopee discount code is limited to one purchase per person, per household.
In addition, you can also follow the brand on Facebook, Instagram and/or LinkedIn to stay updated with the latest deals and offers.
Some similar stores in Malaysia are Steve Madden and Shopbop.
Shopee Malaysia is a leading online shopping site that brings customers great deals, with platforms existing across Asia including Singapore, Thailand, Indonesia, Vietnam, Philippines and Taiwan. They offer unbeatable deals featuring an endless range of products priced at affordable rates.
Shopee Malaysia online strives to provide customers with a great online shopping experience at affordable prices. The Shopee Malaysia daily online shocking sales offer different products at a discounted price, ensuring you get a bang for your buck.
To know the latest trends, check out the Popular Items, featuring products that the Malaysian Shopee community loves. Alternatively, click on the various product categories including Beauty & Personal Care, Mobile & Gadgets, Women's Clothing, Men's Clothing, Bags & Wallets, Watches, Toys, Kids & Babies, Home & Living, Food, Women's Shoes to browse through the countless designs till you find the one that you like.
Shopee, a Sea company, was first launched in Singapore in 2015, and has since expanded its reach to Malaysia, Thailand, Taiwan, Indonesia, Vietnam and the Philippines. Sea is a leader in digital entertainment, e-commerce and digital financial services across Greater Southeast Asia. Sea's mission is to better the lives of consumers and small businesses with technology, and is listed on the NYSE under the symbol SE.
Shopee online is the leading e-commerce platform in Southeast Asia and Taiwan providing customers with an easy, secure and fast online shopping experience through strong payment and logistical support.
Products available on Shopee

Customers can find a gamut of product categories on Shopee MY at massive discounts for an exciting shopping experience. The product categories available on here include:
| WOMEN'S CLOTHING | |
| --- | --- |
| Tops | Skirts |
| Pants & Shorts | Maternity Wear |
| Dresses | Socks & Tights |
| Sports & Beachwear | Set Wear |
| Women's Outerwear | Traditional Wear |
| Lingerie & Nightwear | Plus Size |
| Playsuits & Jumpsuits | |
| WATCHES | MUSLIM FASHION | MEN'S SHOES | TICKETS & VOUCHERS |
| --- | --- | --- | --- |
| Men's Watches | Hijab | Sports Shoes | Mobile Reloads & Sim Cards |
| Sports | Muslimah Wear | Sandals & Flip Flops | Restaurant & Spa Vouchers |
| Women's Watches | Muslimah Blouse | Sneakers | Bill Payments |
| Luxury | Muslimin Wear | Formal Shoes & Boots | Events & Travel Vouchers |
| Couple & Set Watches | Muslimah Jubah | Loafers & Slip-Ons | Retail Vouchers |
| Watch Accessories | Telekung | Shoe Care & Accessories | Services |
| Men's Watches | Kain Pasang & Songket | | |
| | Muslimah Bottoms | | |
| MEN'S CLOTHING | HOME & LIVING | COMPUTER & ACCESSORIES | ACCESSORIES |
| --- | --- | --- | --- |
| Men's Outerwear | Kitchen Storage | Computer Accessories | Jewellery |
| Pants | Kitchen & Dining | Printers & Projectors | More Accessories |
| Shirts | Bedding | Laptops | Hair Accessories |
| Sports Wear | Furniture | Storage & Hard Drives | Hats & Caps |
| T-shirts & Singlets | Home Decor | Components | Eyewear |
| Innerwear | Home Improvement | Network Components | Belts |
| Polo Shirts | Home Storage & Organization | Desktops | |
| | Housekeeping & Laundry | | |
| | Stationery | | |
| | Handmade | | |
| | Fabric & Materials | | |
| | Lighting | | |
| | Bath | | |
| TRAVEL & LUGGAGE | HOME APPLIANCES |
| --- | --- |
| Luggage | Small Kitchen Appliances |
| Travel Bags | Sewing Machines |
| Travel Accessories | Vacuum |
| | Cooling & Heating |
| | Security & Surveillance |
| | Home Entertainment |
| | Large Kitchen Appliances |
| | Irons & Garment Steamers |
| | Washers & Dryers |
| | Televisions |
| | TV Accessories |
| HEALTH & BEAUTY | | |
| --- | --- | --- |
| Brushes & Beauty Tools | Supplements | Fragrances |
| Men's Grooming | Lips | Medical Supplies |
| Face Make Up | Personal Care | Pedicure & Manicure |
| Skincare | Bath & Body | Hair Care |
| Eye Make Up | Eye Care | Personal Pleasure |
| GROCERIES & PETS | GAMES, BOOKS & HOBBIES | GAMING & CONSOLES | MOBILE & GADGETS |
| --- | --- | --- | --- |
| Cereals & Snacks | Hobby Toys | Consoles | Mobile Phones |
| Canned & Packed Food | DVDs, Blueray & CDs | Controllers | Cases & Covers |
| Milk & Chocolate Drink | Books | Accessories | Cables & Chargers |
| Coffee & Tea | Collectibles | Games | Powerbanks & Batteries |
| Other Beverages | Games | Top-ups | Audio |
| Cooking Ingredients | Musical Instruments | | Wearables |
| Rice, Noodles & Pasta | | | Camera & Accessories |
| Organic | | | Screen Protectors |
| Household Supplies | | | Selfie Accessories |
| Pet Supplies | | | Cool Gadgets |
| | | | Tablets |
| | | | Electronic Cigarettes |
| WOMEN'S BAGS & PURSES | SPORTS & OUTDOOR | EVERYTHING ELSE | TOYS, KIDS & BABIES |
| --- | --- | --- | --- |
| Handbags | Cardio, Strength & Individual Training | Religion & Beliefs | Feeding & Nursing |
| Shoulder Bags | General Sporting Accessories | Other Industrial Accessories | Formula, Food & Supplements |
| Women's Backpacks | Outdoor & Adventure | | Baby Clothing |
| Sling Bags | Fishing | | Toys & Education |
| Tote Bags | Martial Arts | | Kids Fashion |
| Purses & Pouches | Stick & Ball Games | | Maternity Care |
| Clutches & Wristlets | Skates, Skateboards & Scooters | | Accessories |
| Laptop Bags | Acrobatic Sports | | Diapers & Potties |
| Luxury Bags | Cycling | | Bath & Skincare |
| | Water Sports | | Baby Gear |
| | Racket Sports | | Nursery |
| MEN'S BAGS & WALLETS | WOMEN'S SHOES | AUTOMOTIVE |
| --- | --- | --- |
| Messenger Bags | Sports Shoes | Motorcycles, Parts & Accessories |
| Laptop Bags | Heels | Car Replacement Parts |
| Cross Body Bags | Sandals & Slippers | Car Care |
| Men's Wallets | Sneakers | Car Oils & Fluids |
| Men's Backpacks | Flats | Car Accessories |
| | Boots | Car Electronics |
| | Shoe Care & Accessories | Service & Installation |
| | Loafers & Slip-Ons | |
Step 1: Browse through the various categories or use the search bar to find your favourite products.

Step 2: Click on the product you like best for important information and product details. On the product page, you can either tap on "Chat Now" to discuss or make an offer with the seller or "Buy Now" to place an order directly.
Step 3: After tapping on "Buy Now", indicate your preferred quantity and your preferred colour. Once confirmed, you will be directed to the Shopping Cart page. You will have to login to your Shopee Malaysia account to access the cart.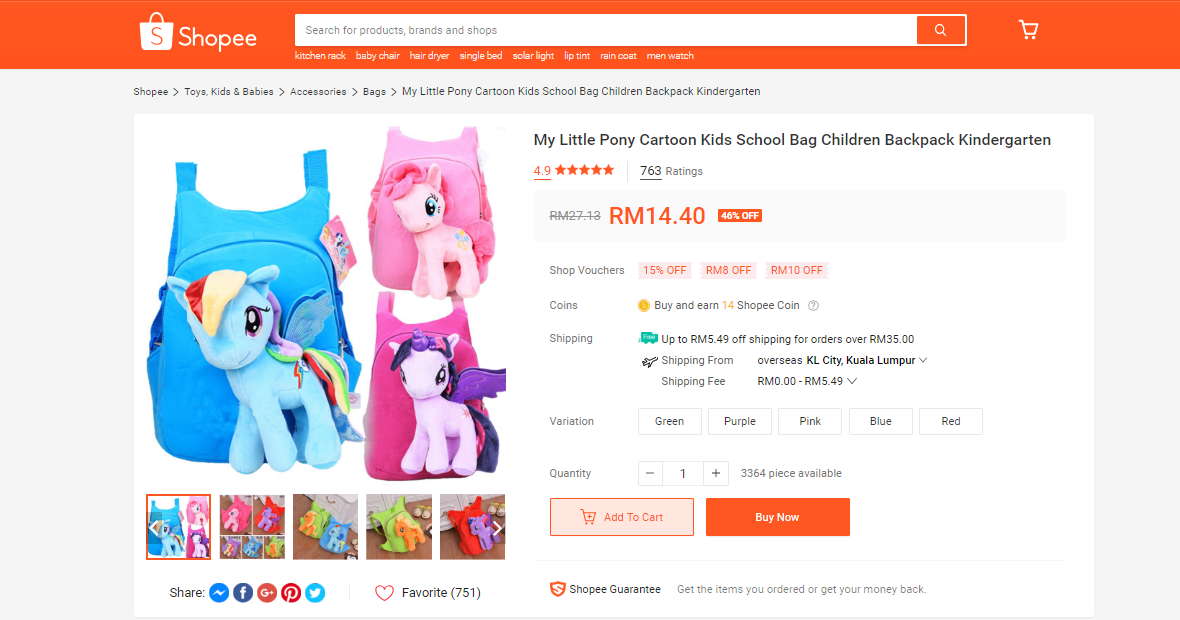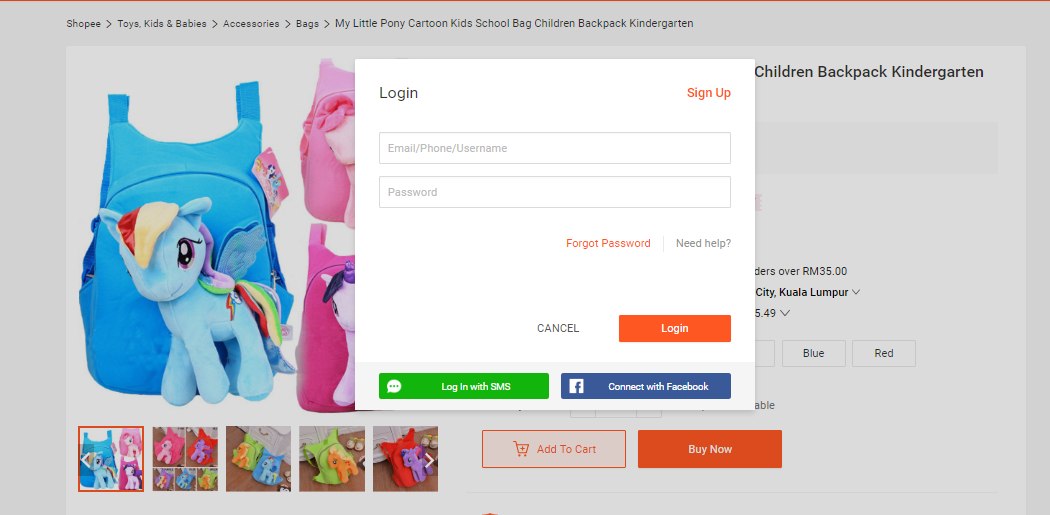 Step 4: Check your products in the cart and click on "Check out". Remember to apply your Shopee voucher or any applicable Shopee promo code 2018 in the space given.
Step 5: On the checkout page, confirm your delivery address.
Step 6: Choose your shipping option, and leave a message to the seller if you have specific details to include.
Step 7: Select your preferred payment method and tap on "Place Order" to proceed with payment. Once the process is complete you will see an order confirmation message.
Payment options accepted on Shopee online Malaysia
Credit/Debit Card
Visa
MasterCard
FPX
Maybank
CIMB Bank
Note: Card payments are processed through third­party providers and supporting cards may vary across countries.
Bank Transfer
Buyers can perform an ATM transfer or e­Banking transfer to one of the designated Shopee Guarantee bank accounts.
Online Banking
Buyers may use this payment method for a more comprehensive and secure transfer from other Affiliate Banks such as:
Maybank
CIMB Bank
AmBank
RHB Bank
Hong Leong Bank
Shopee Wallet
Shopee Wallet stores money from your Shopee sales and refunds. If you have sufficient balance in your Shopee Wallet, you can use Wallet to make payment for Shopee purchases.
How to Shop on Shopee using ShopBack
ShopBack offers up to 6% cashback on various items if you shop using the Shopee app in Malaysia. Here are the steps you need to follow to earn cashback from ShopBack:
Step 1: Visit the ShopBack app and click on the Shopee link. You can also use the search box to find the link to the store.
Step 2: Click on "Activate Cashback" button on the top left corner of the page.
Step 3: Look for the latest Shopee promo code or Shopee discount code in the Shopee voucher code, discount codes and coupons section.
Step 4: You will be redirected to the Shopee app to browse and select the items.
Step 5: When you place the order, you will be eligible to earn Shopee cashback from ShopBack. The cashback rates differ based on product categories and based on whether you are a new or an existing customer.
Shipping and delivery on Shopee
Simply tap on "Shipping Option" in the "Shipping" page and select your preferred shipping methods based on the options provided by the seller. The shipping fee indicated here will be the final amount charged when you check out. Do note that promo codes will not be applied to shipping fee.
Shipping options include:
Shopee X DHL eCommerce Free Shipping Program is Shopee's shipping program with DHL eCommerce that will allow you to ship out your parcels for free for orders of up to 3KG. Shopee X DHL eCommerce Free Shipping Program is only applicable for shipments within West Malaysia at the moment.
Fulfilment by Shopee (FBS) is a service where Shopee provides warehouse storage and order fulfilment services to sellers. Shopee is responsible for storing its sellers' inventory at Shopee's warehouse and providing pick & pack services. Delivery is completed by Pos Laju (or relevant 3PL). Sellers maintain complete control over their own store as before, including chat and product listing management.
Poslaju shipping service is used for shipments over 5Kgs. The maximum accepted actual weight or volumetric weight (whichever higher) from Poslaju is 30KG. Note that if your parcel weight exceeds the weight or dimensions accepted by Poslaju, your parcel will be rejected by Poslaju.
Returns and refunds on Shopee
Return process
Once the return request has been confirmed by the seller or Shopee Dispute Team:
For local orders
Pack the items to return and ship it back to the seller within 3 days from the date your return request was approved.
You can ship out the product via any courier company. Please ensure the following details are included:
a) Order ID and/or Return Request ID
b) Seller Return Address as indicated on the Refund Details page
After shipping, immediately enter the Courier Name, Tracking Number (if any) or Shipment proof via the Shopee app.
For overseas orders
The Shopee Dispute Team will contact you for the return address. Do ensure that you ship out the items to be returned within 3 days. If not, your return request will be automatically cancelled and the fund will be released to seller.
The following supporting documents may be required as proof of return:
Formal shipping proof i.e. delivery receipt and tracking number (if any)
Photo of the parcel package / information, including details of the seller's or buyer's name, contact number, shipping address and stamps
Chat history or any other evidence of the seller confirming receipt of returned item
Refund process
A refund will be automatically initiated once your cancellation request is successful. You will be notified through the APP (Notification > Order Updates) and email. Note that credit card payments will be refunded to the respective credit card and will take around 7-14 working days to process, depending on the bank.
Payments made through online banking, bank transfer or Shopee Wallet would be refunded to your Shopee Wallet immediately. You can withdraw money from Shopee Wallet to your bank account following the instructions given on the app. You will need to register a bank account in order to withdraw money from Shopee Wallet. Please fill in your bank account details by going to Me > My Account > Bank Account / Cards.
Connect with Shopee customer service
You can connect with the customer service team at Shopee via the following methods:
Email: support@shopee.com.my
Call: 03 2777 9222 (Monday to Sunday - 9.00am to 6.00pm, including Public Holidays)
Kindly include your Shopee username for reference to serve you in a more efficient manner.