StrawberryNET Malaysia Deals, Promotions & Cashback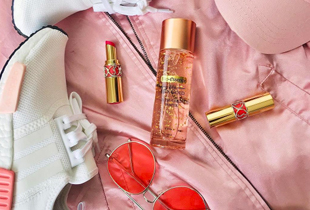 Limited time only: New customers get US$5 off US$50+ or US$15 off US$100+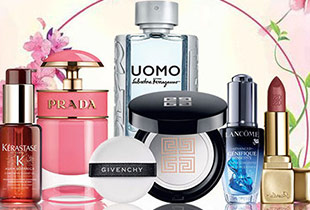 Get US$10 (RM41) off with US$80 min. spend + Purchase of at least one skincare or makeup item
Offer ends 31 May 2018. StrawberryNET T&Cs apply.
Fragrance Specials up to 70% off
Discounts off Fragrance on StrawberryNET. Includes brands such as Calvin Klein, DKNY, Gucci & more. Limited time only.
Daily Specials up to 70% off - Refreshed every 24 hours!
Daily markdowns on selected items up to 70% off. Max. 3 per order.
Free shipping worldwide on your first order with no min. spend + Subsequent free shipping on orders RM130+
Subsequent orders: Free shipping to MY when your order is RM130+ (after discounts). Orders under RM130 will be charged RM22 for shipping. A small charge may be applied when your order contains fragrances or haircare. See full T&Cs on StrawberryNET.
ShopBack must be the last link you clicked in order to get Cashback. If other website links are clicked after clicking through ShopBack, Cashback will not be tracked (E.g. coupon and deal websites)

If for some reason your payment made on merchant page has failed, do click through ShopBack again and re-do your purchases to ensure tracking is still active

Return to ShopBack and click through to the merchant every time you are making a new transaction.

If you are making 3 separate transactions on the merchant, you should click through ShopBack 3 times, each time before making a new purchase.

For more details: www.shopback.my/terms-and-conditions
Recent Articles
More about StrawberryNET
StrawberryNET: World's Largest Online Beauty Retailer
Looking for flawless skin, baby-soft cheeks and luscious kissable lips? Look no further! StrawberryNET is the largest online retailer of beauty accessories, offering the widest range of makeup, haircare, skincare and perfume products.
StrawberryNET is a international company that purchases authentic quality products duty-free, delivering them anywhere in the world. With over 10 years of experience in business, StrawberryNET dedicates itself to improving your shopping experience, calling itself the 'Fresh Cosmetic Company'. StrawberryNET offers you branded products at sharply discounted prices, and provides you with a hassle-free purchase experience for all your skincare, makeup and fragrance products. With no need to key in specific discount codes or voucher coupons, StrawberryNET believes that shopping should be made easy and accessible to everyone at the best competitive prices!
Extensive range of products available!
With over 30,000 items from over 750 brands, StrawberryNET has the largest discount range available in the world of makeup, skincare and fragrances. StrawberryNET offers you the ground-breaking deals for all your beauty purchases, giving you access to the best products at the best discounts .
Here are some of the top ranges has available for you on StrawberryNET
Haircare - Finding your long locks a hassle to handle? Envious of the long glossy straight locks that grace the covers of magazines? StrawberryNET has an extensive range of haircare products, from L'Occitane to Redken to Russell Organics, so if you're having trouble finding your favourite shampoo at the hypermart near you, head over to StrawberryNET to find it.
Perfume - With the sun peeping out from the monsoon clouds, the fragrance trends has started to change with ouf weather. Although we in the sunny tropics have the same season all year round, this is no excuse to keep us from smelling fresh, nice and in trend. We predict 3 key trending fragrances for 2016's spring, and StrawberryNET has you all covered: Check out Tom Ford's Jardin Noir Cafe Rose for its rich velvety rose notes, or the lighter yet heady floral scent of Bvlgarvia's Jasmin Noir, or even Burberry's Body Eau De Parfum Intense Spray, available at StrawberryNET today.
Men's skincare - Women aren't alone in requiring beauty routines; men need to their skincare products too. But StrawberryNET understands that it can be a hassle trying to find skincare products specially formulated for men's skin, so it offers you the comfort of shopping from your home. With a few simple clicks, your products will be shipped speedily to your home - no need to step out of the house!
Makeup - If you keep up to date with Hollywood's latest trends, you will know that Spring make-up concentrates upon two key looks: the bold dark look and the spring fresh face. To get these looks, check out the wide range of makeup brands available on StrawberryNET and pick up your favourite brands today.
Skincare - Just like you, your skin gets tired too, so revitalising and caring for your skin must be part of your quintessential everyday routine. To help you do this, StrawberryNET offers a large range of skincare maintenance products such as Bremenn Research Labs, Clinique and Shu Uemura, to help your skin stay young, fresh and bouncy.
Purchase gifts for your loved ones this Valentine's Day
StrawberryNET offers free world-wide shipping over RM100, so you can deliver to your loved ones across the globe, no matter where you are. With Valentine's Day fast approaching, this is the perfect way to express your love to your partner. Just choose the product, tap a few buttons and send it off; a fast and simple way to pamper your loved ones. Surprise your fiancee with a special gift from halfway across the world, or send your mother a little something for her hands, and put a smile on her beautiful face.
If you are out of inspiration, you can check out the Daily Specials Page to find some of the best deals for the day. Selected fragrances are going at 70% off, so grab your Valentine's Day fragrances and spice up your love life. Your loved one will feel loved and pampered if you surprise her with one of these special gifts. Your wallet will feel pampered too, by StrawberryNET's great discounts.
Besides Valentines, there are other festive seasons dishing out great promotions not to be missed as well. This includes StrawberryNET Black Friday sales and Christmas sales, for example. Great promotions are available all year round, pop back and bookmark this page so that you won't miss the favourable discounts!
Be rewarded for your purchases: 10% off loyalty purchases and 5% off bulk buys!
In line with their fuss-free shopping philosophy, StrawberryNET has done away with the voucher codes and coupons. That's right, instead StrawberryNET has put in a Loyalty and Special Volume system that rewards you for buying with StrawberryNET.
This means that anyone and everyone will be rewarded for shopping with StrawberryNET. Buy 2 items at 1% off, 3 items at 2% off, 4 items at 3% off, 5 items at 4% off, and 6 items and more, at 5% off. This is the perfect excuse to call your friends up and pool your purchases together! Plus, get receive an additional Loyalty Bonus discount of up to 10% for your purchases, no codes required!
Shopback is your portal to StrawberryNET's best promotions and rebates
We believe that being well dressed will make you feel more confident and happier about yourselves, and we want you to look your best; this is why we work with StrawberryNET to give you up to 4% cashback for shopping with them.
StrawberryNET makes you look good. We at ShopBack, make your wallet feel good. At ShopBack, not only can you get StrawberryNET's best deals, you will also find great discounts on clothings and accessories on Zalora and ASOS. Look good from head-to-toe!
Be pampered by StrawberryNET's top-notch customer service
StrawberryNET offers a first-class customer service experience to deliver quality products at quality prices to you.They offer a range of services to ensure that your shopping is problem-free and worry-free:
If you change your mind about the product, just send it back unopened and unused, and they will return your money, no questions asked.
If your desired product line is not available on the website, just drop them a short inquiry, and they will reply you with its availability. They pride themselves upon their efficiency, replying to English enquires within the hour, and non-English enquires within the day!
Hurry down and check out StrawberryNET on some of their social media accounts below: