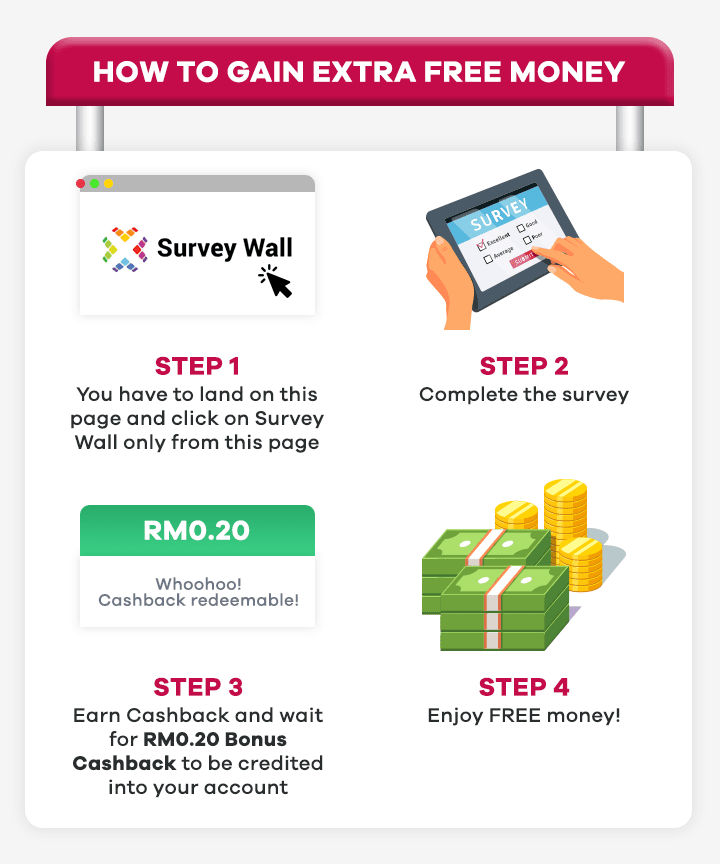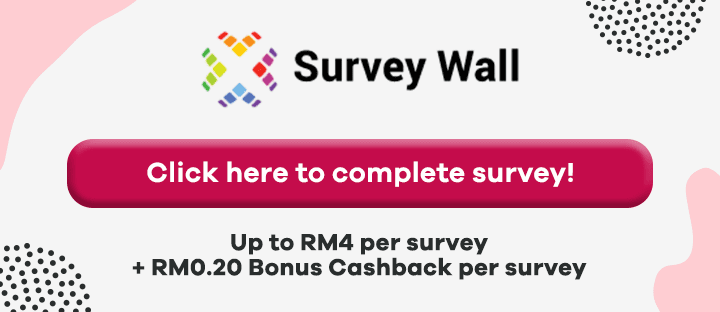 Terms & Conditions
Valid for ShopBack customers (new or existing users). You will need to click through to Survey Wall via the banner above to be eligible for the Bonus Cashback.
Extra RM0.20 bonus will be rewarded for every survey answered, capped at RM3 a week.
If you are answering 3 separate surveys on the merchant, you should click through ShopBack 3 times, each time before answering a new survey.
Campaign duration is from 4 October 2019 - 31 October 2019, with the following weekly cycles: Week 1 (4 October 2019 - 10 October 2019), Week 2 (11 October 2019 - 17 October 2019), Week 3 (18 October 2019 - 24 October 2019), Week 4 (25 October 2019 - 31 October 2019).
The normal cashback will be tracked within 4 days. The extra RM0.20 Bonus Cashback per survey completed by the Monday of the following week's cycle. For example: if you completed a survey within week 1, you will receive your Bonus Cashback by the Monday of week 2 (14 October 2019).
Orders that are 1) not made via ShopBack, or 2) suspected to have fraudulent intent (eg. creating multiple ShopBack accounts), will not qualify for the Bonus Cashback.
ShopBack reserves the right to modify, amend or discontinue any part(s) of this promotion without prior notice.