Tmall Sales in Malaysia for October 2020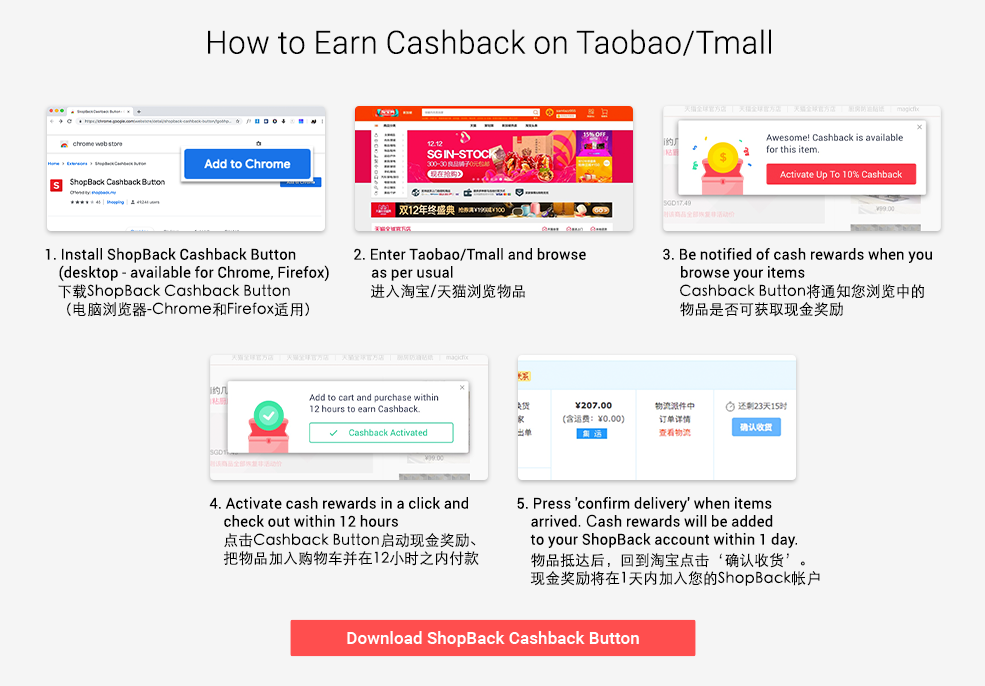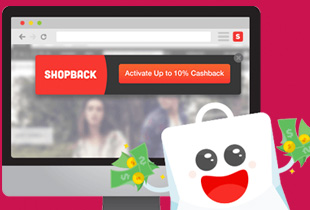 Get the ShopBack Cashback Button today and buy your favourite products on Tmall.com.
Please note that clicking through this link does not qualify you for Cashback. Download the ShopBack Cashback Button to qualify for Cashback.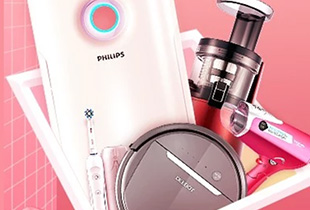 Buy your favourite products on ai.taobao.com on Sale on the search bar on top of this page. Get lower prices and get Cashback!
Please note that clicking through this link does not qualify you for Cashback. Cash rewards are only eligible for items searched on the search bar on top of this page.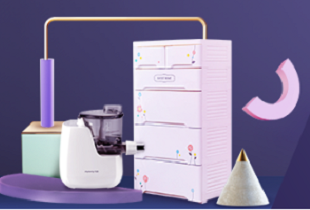 Get High-quality products from well-known brands delivered right to your home only when you buy items on Tmall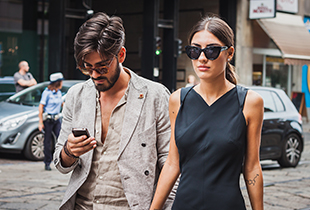 Tmall deal: Buy your favourite Daniel Wellington, TISSOT and Casio Watches!
Choose from a wide collection of watches on Tmall and have it delivered to your doostep!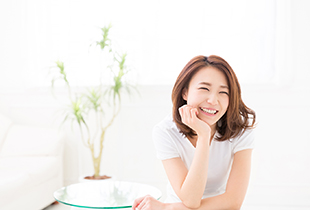 Tmall deal: Innisfree Green Tea Balancing Skin Care Bundle from 230RMB using coupon!
Tmall sale! For only 230RMB, get an Innisfree Green Tea Balancing Skin Care set inclusive of toner, lotion, cream and other sample-sized items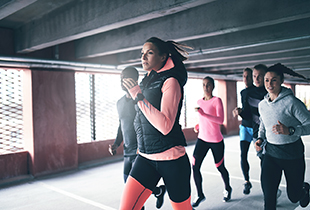 Buy FILA sports clothing with RM150 off on Tmall Sale!
Grab the latest FILA jackets and trackpants at RMB150 off! Minimum spend of 900RMB required. Other terms and conditions apply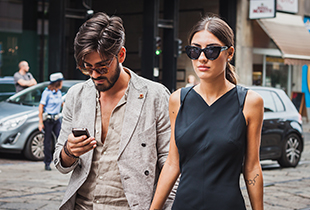 Get 30RM off on Salvatore Ferragamo Perfumes on Tmall Sale!
Check out Tmall for more promotions! Terms and conditions apply...
For more details: www.shopback.my/terms-and-conditions

Empty your cart before clicking through ShopBack. You may add multiple items into your cart from https://ai.taobao.com after clicking through ShopBack.

Cash rewards will vary according to items purchased
Recent Articles
More about Tmall
Tmall sale and promotional offers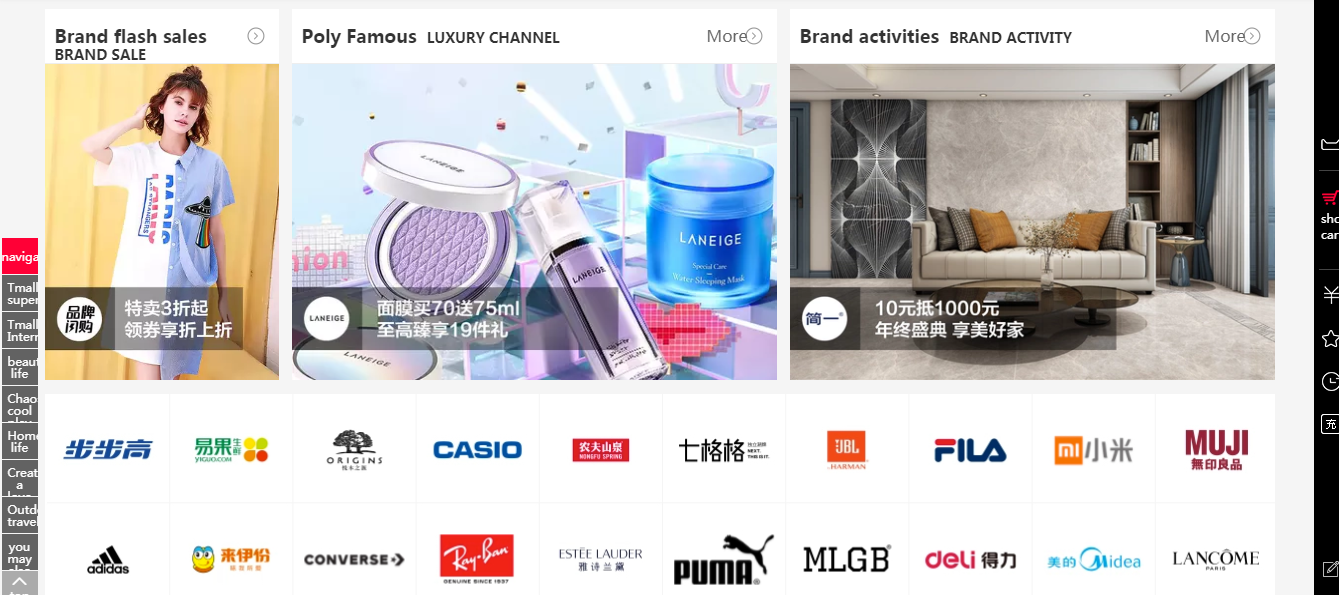 The site runs several sales and promotions through the year allowing customers to enjoy massive discounts on their favourite products. The 11.11 and 12.12 sale in particular allow for huge savings across product categories. To stay updated on the latest deals and discounts, be sure to sign up for their newsletter.
In addition, Tmall shopping vouchers are products developed specifically for Tmall consumers, and consumers can enjoy discounts on purchase vouchers. Important points to note when using a voucher include:
Different denomination shopping vouchers have different usage thresholds
When shopping at Tmall, after clicking on the purchase, the page will prompt to use the shopping voucher, as long as the purchase voucher is selected, the corresponding amount can be deducted
Tmall cashback and deals on ShopBack Malaysia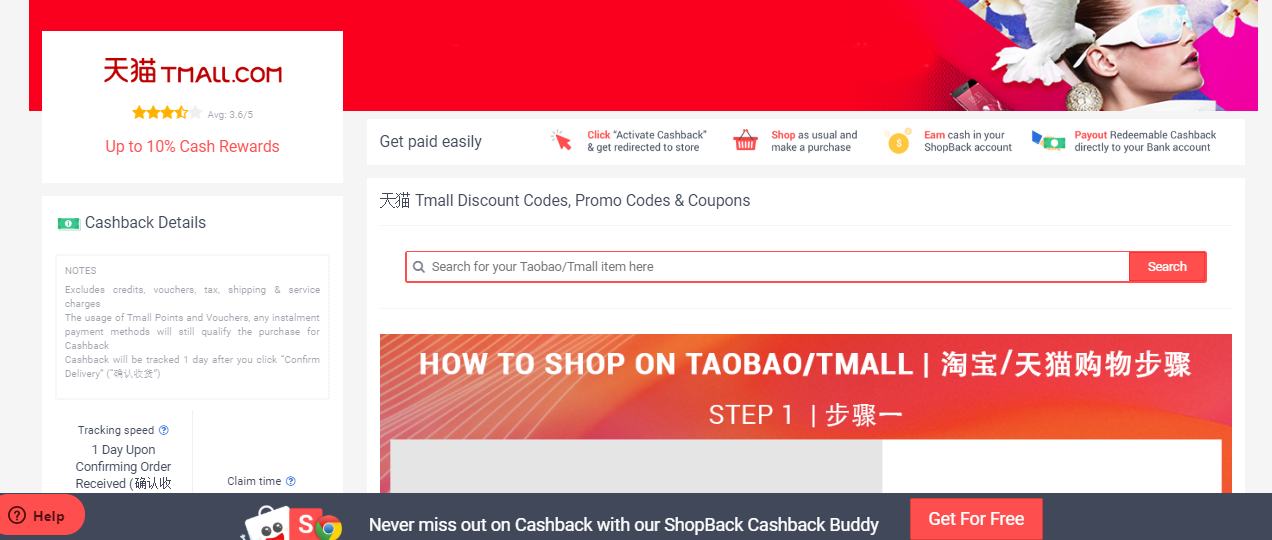 Customers shopping from Tmall in Malaysia can enjoy several additional discounts and benefits when they buy via ShopBack. Here, one can not only view any available offers, but also get additional cashback with every purchase through ShopBack. In addition, you can also follow the brand on their social media such as Facebook, Twitter and Google+ for the latest updates on deals and discounts. Some similar services in Malaysia are Taobao and Aliexpress.
A few of the Tmall promo code offers have been listed below:
| Offer | ShopBack Deal | Terms and Conditions |
| --- | --- | --- |
| Tmall Signature | Up to 10% cash rewards | Tmall Signature: High-quality products from well-known brands delivered to your doorstep |
| Cashback Buddy | Up to 10% cash rewards | Download the Cashback Buddy extension today and shop on ai.taobao.com. |
About Tmall
Tmall is a leading online marketplace in China, connecting various international brands with a wide range of customers. The site is part of Alibaba, the e-commerce platform in China, known widely for its extensive product base and discount deals. Alibaba operates two shopping platforms in China, Taobao and Tmall. These platforms offer customers access to far more international products that can be found in typical retail stores. An extensive product range featuring international and domestic brands along with the trusted brand name of Alibaba make for an exceptional shopping experience on this site.
History of Tmall
Tmall was launched in 2008 with an aim to allow various global brands to offer their products to millions of customers directly. In association with Tmall Global, the site has expanded to include international brands as well. At present, Tmall has over 70,000 brands on its platform. The trusted name of Alibaba along with careful vetting of sellers enables Tmall to offer quality services to customers at all times.
Popular brands on Tmall
With over 19,000 International brands, Tmall is truly a global shopping experience. You don't have to travel long-distances or wait for your next vacation to pick up a product from your favourite brand. Simply log in to your Tmall account and select the brand you want to shop from. Here are some of the popular brands on the website.
| | | |
| --- | --- | --- |
| P&G | Puma | Reebok |
| FILA | GAP | Muji |
| Adidas | Estee Lauder | New Balance |
| Casio | Nine West | |
| UNIQLO | Ray Ban | |
Products available on Tmall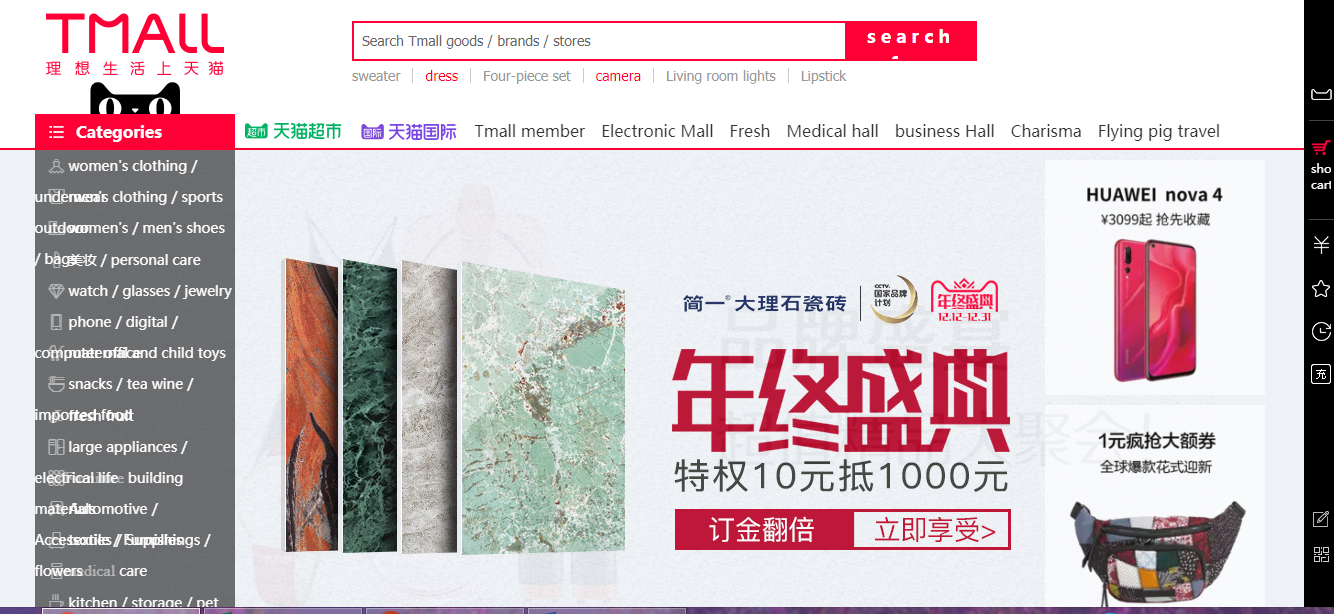 Tmall Malaysia offers a wide variety of products and goods for customers to choose from. From daily necessities to niche products, customers can find everything they need here and often at affordable prices. Here are some of the product categories for sale on the site.
Women's Clothing / Underwear
| Featured Tops | Dress skirt | Ladies' bottoms | Bra body shaping |
| --- | --- | --- | --- |
| Fairy dress | A-line skirt | Casual pants | |
| T- shirt | Ruffle skirt | Wide leg pants | |
| Chiffon shirt | Large swing skirt | Jeans | |
| Sweater | Bag hip skirt | Leggings | |
| Short coat | Pleated skirt | Sweatpants | |
| Velvet sweater | Long-sleeved dress | Harem pants | |
| Wool sweater | Denim skirt | Shorts | |
| Small suit | Lace dress | | |
| Trench coat | Silk dress | | |
| Romantic dress | Print dress | | |
| Sportswear | Outdoor product | Sporting goods |
| --- | --- | --- |
| Short-sleeved t-shirt | Fishing rod | Treadmill |
| Pants | Backpack | Yoga mat |
| Underwear | Sun protection clothing | Swimsuit |
| Wicking t-shirt | Outdoor bag tent | Yoga clothing |
| Polo sport | Flashlight | Badminton racket |
| Sweater | Cutter | Bicycle |
| Track suit | | Electric car |
| Shorts | | Basketball |
| Workout clothes | | Football |
| Sports jacket | | Sports safety |
| | | Equipment |
| | | Fitness equipment |
| | | Tennis racket |
| Shoes | Personal Care | Watch/glasses/jewellery | Phone/digital |
| --- | --- | --- | --- |
| Trend men's shoes | Skin care products | Gold jewellery | Popular phones |
| Women's shoes | Makeup | Diamond colour treasure | Featured mobile phone |
| Featured shoes | Men's skin care | Peal jade | Computer machine |
| Trendy handbag | Skin selection | Trend jewellery | Smart digital |
| | Hair care | Watch | Game assembly |
| | | | Hardware storage |
| | | | Photography |
| Maternal and child toys | Snacks/ tea/ wine | Fresh food | Large appliances |
| --- | --- | --- | --- |
| Children's wear | Imported food | Fresh vegetables | Flat screen TV |
| Children's shoes | Casual snacks | Ice cream | Air conditioning |
| Lathe supplies | Alcohol | Egg | Refrigerator |
| Personal care | Tea | Meat | Washing machine |
| Baby toys | Dairy brewed into tea | Seafood and aquatic products | Kitchen electric |
| Tmall anime | Grain and oil fast food | Fresh fruits | Water heater |
| | Fresh fruit | | Chinese kitchen |
| Furniture building | Automotive | Textile and furnishings | Medical care |
| --- | --- | --- | --- |
| Complete set of furniture | Vehicle | Bed linings | Health care products |
| Living room dining room | Seat cushion | Home fabric | Tonic |
| Bedroom furniture | Motor oil tire | Home decoration | Medicine |
| Children's study | Electronic navigation | | Medical instruments |
| Home improvement main material | Car electrical appliance | | |
| Kitchen bathroom | Maintenance | | |
| | Beauty cleaning | | |
| Kitchen/ storage/ pet | Book audio and video |
| --- | --- |
| Kitchen cooking | Children's books |
| Tableware | Best-selling novel |
| Home gift | Literary art |
| Paper cleaning | Social life |
| | Teaching materials |
| | Inspirational |
How to shop on Tmall
This online site makes shopping an exciting and affordable activity for everyone. Whether you are looking for a product for yourself or a gift for a loved one, this site has you covered. Along with daily discounts, don't forget to take advantage of the mega sales on Single's Day, New Years' etc. To shop on Tmall, simply follow the steps given below. Note that if you do not speak Mandarin, you may want to ensure Google Translate is up to date on your browser before you proceed.
Step 1: On the homepage, browse the category and then select the subcategory to locate your product. You can also use the search bar to find a specific product.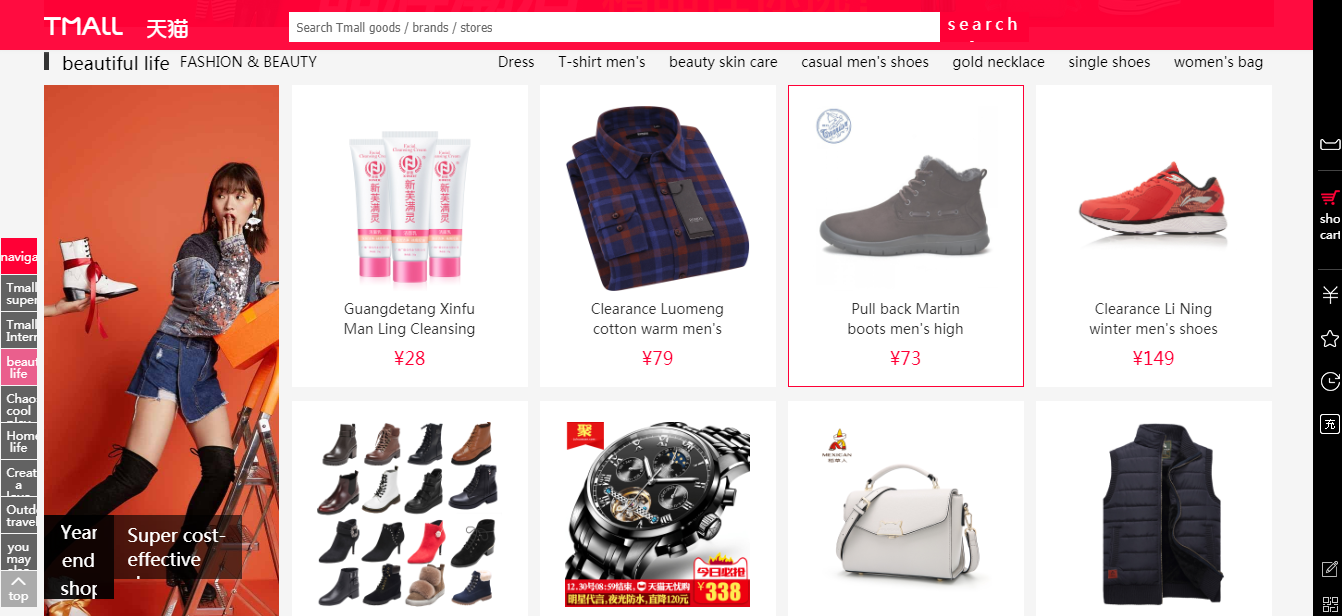 Step 2: Click on the product you like best for important information and product details. If you would like to buy the product, choose your colour and size (if applicable) and click on 'Add to Cart.'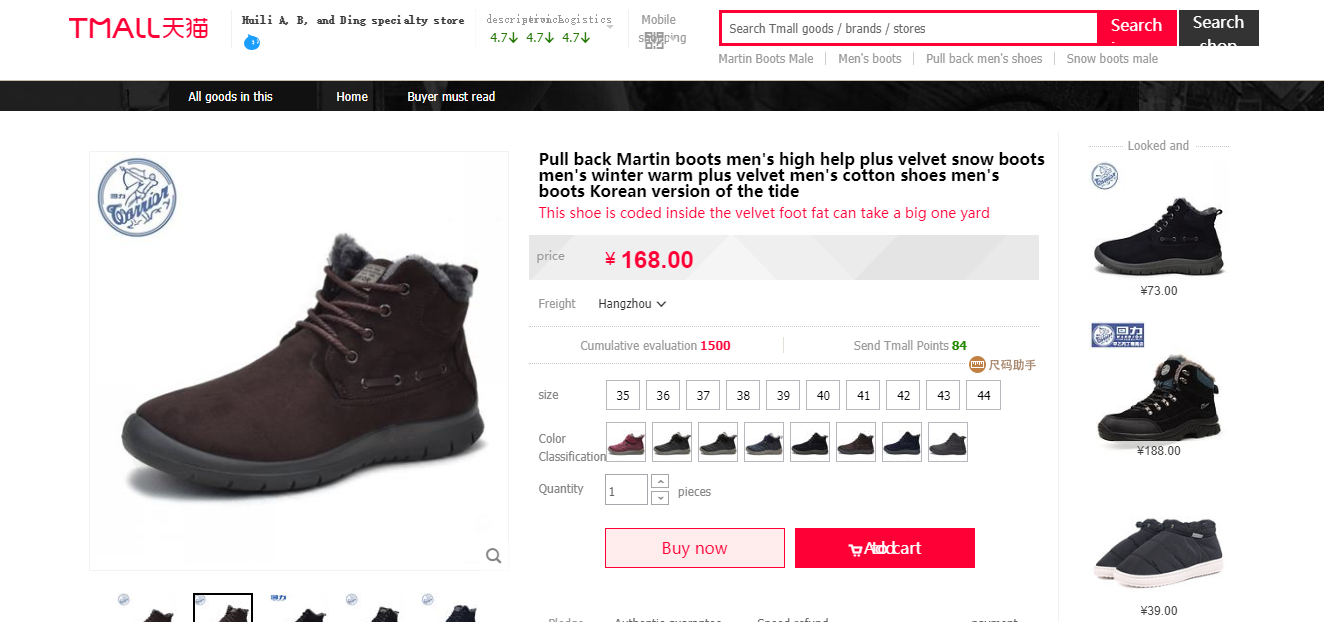 Step 3: If you want to add more products to your cart, you can continue shopping. To buy the products click on the cart icon at the right-hand side of your page. At this stage you will be requested to enter your account details.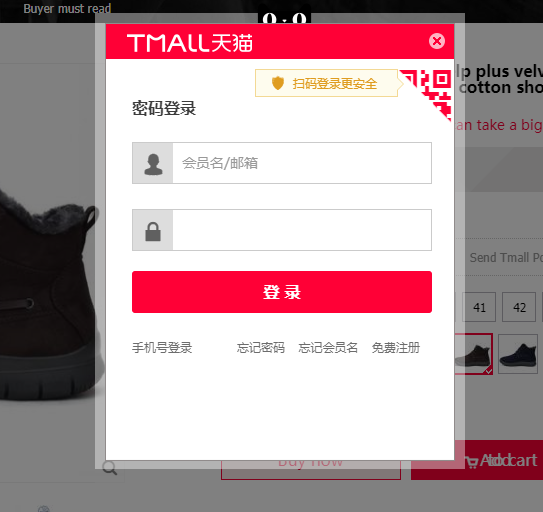 Step 4: Enter your delivery and billing details in the next form. From there, you will be redirected to the payment page. In case you have a Tmall coupon or Tmall promo code, don't forget to enter it in the box provided to claim your discount. Enter your payment details and once confirmed, you will receive an order confirmation via email and your products will be delivered to you within the promised date.
Payment methods on Tmall
Customers can pay for their products in a variety of ways. However, not that certain sellers or locations may not offer all payment modes.
Credit cards
· VISA
· MasterCard
· JCB
Cash on delivery
How to shop on Tmall using ShopBack
ShopBack offers up to 10% cash rewards on various items if you shop from Tmall in Malaysia. Here are the options you can use to earn cashback from ShopBack:
Option 1: Search for your Tmall item using the search bar on ShopBack
Option 2: Download the Cashback Buddy extension. You will notice an extension search bar when you are at Tmall. Make sure you search for your item using this extension search bar.
When an item appears in the search results, proceed to add it to cart and purchase it within 24 hours. Don't forget to look for the latest Tmall promo code or Tmall coupon code in the Tmall voucher codes, discount codes and coupons section. Please note that the cash reward value may differ based on the type of items purchased.
Shipping policy at Tmall
Tmall offers various shipping options for customers in Malaysia. The shipping charges may differ based on volume and weight of the order. Be sure to check the final charges before placing your order.
Return and exchange at Tmall
Every product will have a different policy based on what seller is offering. Be sure to read through the terms carefully before purchase. Some may allow refund where some may insist on exchange. In case of a query, you can reach out to the seller and negotiate the deal.
Tmall also offers the following options to customers:
If you have received a quality problem with the goods, or are inconsistent with the description, or have not received the goods after payment, you can initiate an application for rights protection on the transaction based on the following:
If you need to urge the merchant to ship: you can click on "Buy Baby", find the order and click [Remind seller to ship];
If you need a refund or return: you can click on "Buy Baby", click "Refund / Return", and then negotiate with the merchant to complete;
If you need to exchange goods, it is recommended to contact the merchant to negotiate, there is no exchange rights protection entrance on the line; if you cannot agree, you are advised to apply for refund in time.
If you need a refund or return: you can click on "purchased baby ", click "Refund / Return", and then negotiate with the merchant to complete;
If you are unable to negotiate with the other party, you can apply for customer service intervention on the rights page after the merchant rejects your refund request, and the rights defenders will follow up.
Within 15 days after the transaction is successful, if the seller is unable to resolve the dispute, click on the " Buy Baby " page and click "Apply for After-sales" to defend the rights.
In the 15 days after the transaction is closed, if the merchant has a breach of the promise, you can click on the " Buy Baby " page and click [Complaint Merchant]
Note: As per Tmall rules, if the buyer determines that he has actually operated the payment, but the status of the transaction order has not changed, please confirm whether your payment card has been debited, or whether the relevant payment is recharged to the corresponding Alipay account. If you still have problems, please contact Alipay.
In case the merchant did not send the invoice, please check the "Service Pledge" service on the "Product Pledge". If the merchant does not participate in the ticket service or if you do not receive the invoice, please contact the seller for reimbursement.
If the merchant participates in the ticket service, please contact them within 15 days after the successful transaction using the following sequence [My Taobao]-[Buy Baby]-[Apply for After-sales] Select [Refund Only] Select [Invoice Problem] to initiate rights protection.
Contact Tmall customer care
Tmall offers a detailed help section for consumers to be able to shop easily and conveniently. In most cases, it is also easy to connect with the seller directly. However, in case you have any queries or require additional assistance, you can connect with the customer care team at Tmall via the following:
Tmall hotline for consumers: 400-860-8608 or 9510211
Tmall business for Tmall sellers: 400-860-8608 (Monday to Sunday 9:00-21:00)
Tmall International: 400-843-2288 (Monday to Sunday 9:00-24:00)