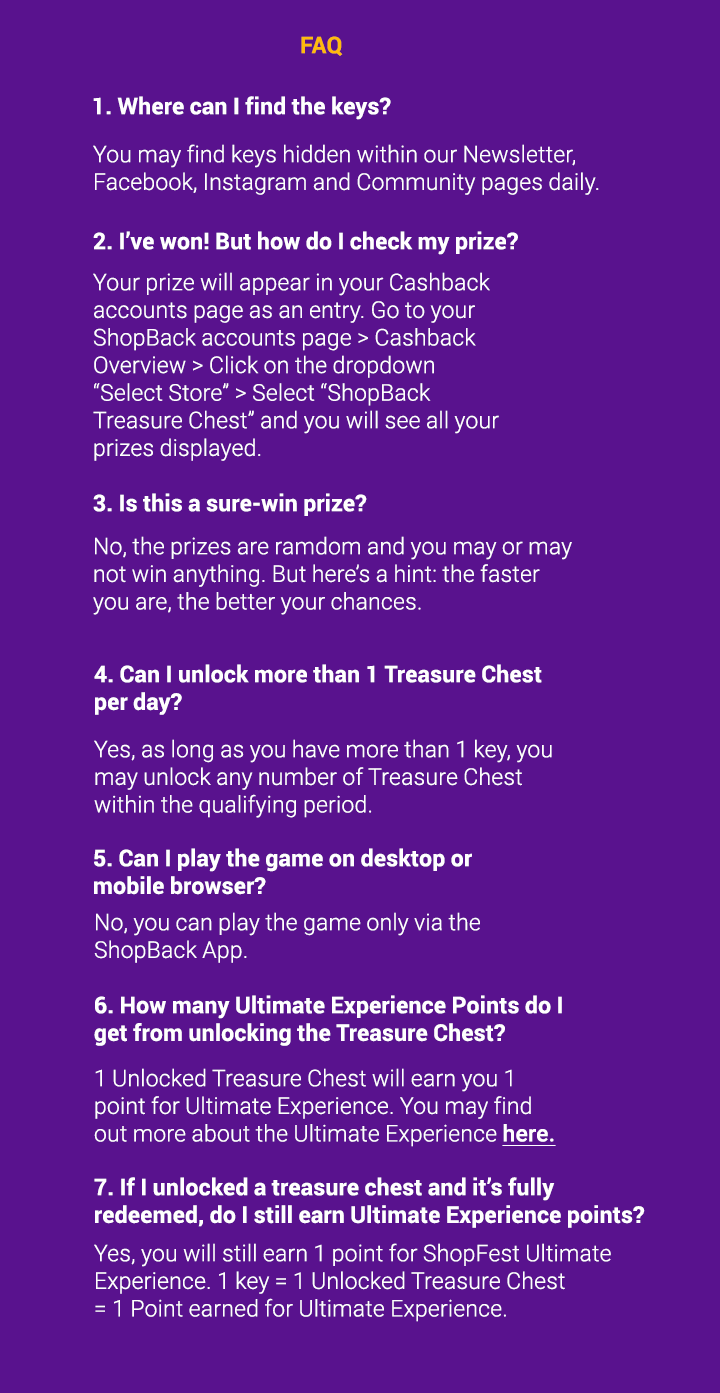 Terms & Conditions
Every key will be eligible for 1 play only. If prizes are fully redeemed, a "Fully Redeemed" text will appear.
All keys collected from 1 to 12 December will be valid till 12 December.
ShopBack reserves the right to terminate duplicate accounts and withdraw the prizes given to the user if user is suspected of fraudulent intent (creating multiple ShopBack accounts) or has violated any T&Cs.
Prizes will be credited into user's ShopBack account within 24 hours.
ShopBack reserves the right to change the terms and conditions anytime without prior notice.
To be eligible to participate:
1. User must have a legitimate ShopBack account
2. Downloaded the ShopBack App prior to playing the game
3. Logged in and clicked through the ShopBack App to play the game.