Year End Sale, Deals & Cashback!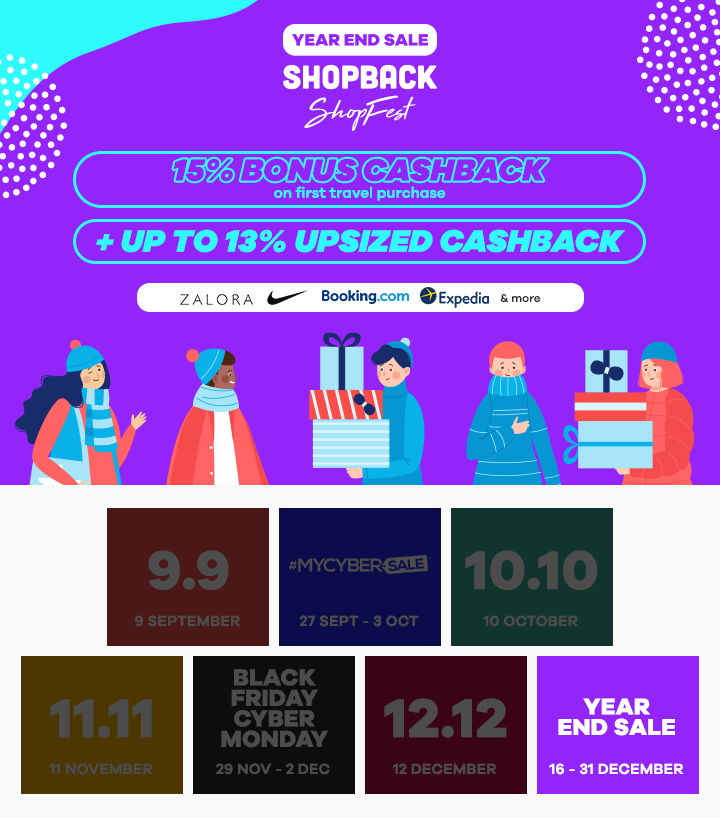 📱 Electronics & Internet ⚡️
🛍️ Marketplace & Lifestyle 🛍️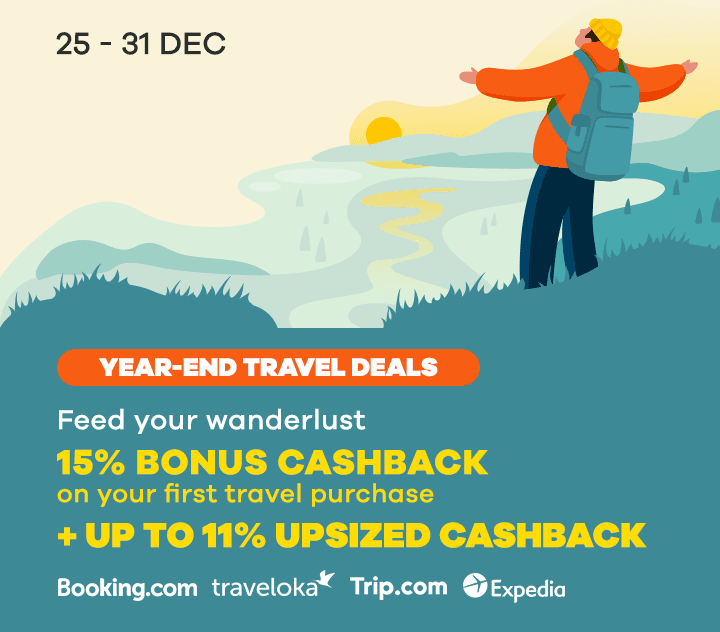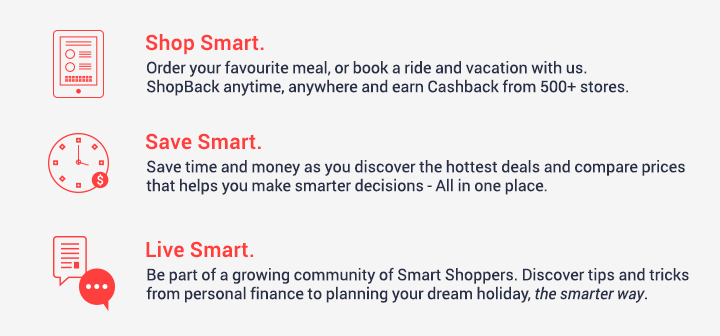 Year-end sales this December, rejoice!
Christmas is the season when you gift your loved ones and relatives the most delightful presents, and ShopBack Malaysia is presenting to you our super-exclusive, super-saving year-end promotions to slash prices the most while shopping this festive season. So don't wait to spread the Christmas cheer today at ShopBack, as you make use of all our amazing year-end discounts for gifts for your wife, your husband, your children, or on wedding gift ideas, baby shower gifts and the most creative gift ideas you can think of!
ShopBack Malaysia is where you find the best year-end special offers
There is nowhere in the Malaysian online shopping sphere that you can find the cheapest prices, and the best year-end discount coupon codes for your festive shopping. This year, we have decided to go crazy with the most elaborate and comprehensive list of Christmas and end-of-year special deals and coupon codes we have ever come up with, so you will always be paying the prices you have dreamed of. Making good on your Christmas gift ideas never has a better time and place than at ShopBack Malaysia. This is because every promotion code you see always come with delightful cashback rebates right here. This has always been the hallmark of ShopBack's e-commerce service.
Where to get Christmas gift ideas?
When it comes to the season of giving, the options of getting perfect Christmas gifts are endless. Just where do you start, and how do you go about it? On such a short notice, we say just start surfing! Pick and choose any familiar brands on this page according to your loved ones' preferences. Are your parents into traveling? Check out some of the traveling deals! Your other half is keen on learning? Don't miss out on Udemy deals and grab some books. Fashion-loving Santees would also adore your fashion-related presents! At the end of the day, gifting is all about sincerity. Be sure to look into the styles and interests of the people you have gifts planned for, and set out to obtain them on the various categorized sites. Still stuck? Look below for more advice on what to get!
Good gift items for the men in your life
Wondering what Christmas gift to buy for the men in your life? You can always expect ShopBack Malaysia to deliver all the best mens' fashion, lifestyle items and more right here through our over-500 different merchants, including Shopee, Zalora and Lazada, from which you can find the most amazing ShopBack year-end promos and discount codes. Finding the best classy fashion and business wear as gifts for boyfriends, husbands and fathers are just perfect with the economical prices all driven lower with our discounts. You can't go wrong with our great Charles and Keith end-of-year sales as well, as you could be filling up your Christmas stockings with great Xmas gifts of timeless fashion right now!
The perfect gift for women you know in your life
Have tons of Christmas gift ideas for her? ShopBack are just full of merchants you can get great gifts for ladies from. What about engagement gift ideas, mother day gifts, or even gifts for that lady boss in your life? No better thank-you gifts can come from anywhere other than famous fashion merchants like Sephora or ASOS, where Mango Block Heel 70s boots and premium oversized blazers make for affordable gift ideas for wife, managers and even for yourself, after using all our great year-end discounts and coupon codes. Don't hold back on staying true to the meaning of Christmas when you can always be making use of our great discounts to bless all the women in your life.
Yet more end-of-year offers for the best lifestyle products
There are no shortage of special deals for products ranging from furniture to decor to even books. Nowhere can you find the biggest range of products on a cashback website, as we can choose over a hundred different lifestyle merchants, offering up the most comprehensive range of special deals for essentially every single need and requirement you may have. Get those Christmas bells ringing and harken back to the origin of Christmas, with the most attractive promotions today! Don't wait to get all your favourite lifestyle gifts with the biggest year-end discounts right here, courtesy of all our exclusive deals. Who knows, you might be getting free Christmas cards as well.
Don't forget to spruce up your home with Christmas decorations like a Christmas tree, ornate lights and more to make a welcoming impression on your party guests. Thanks to the year-end sales here at ShopBack, there is no worry of burning a hole through your pocket while creating the ultimate Christmas house layout.
What about food during the year-end sales?
Food is one of the most wonderful delights this festive season and you can find the greatest year-end discounts here. Apart from Foodpanda coupons and Honestbee promo codes, you also get ShopBack cashback rebates. Enjoy year-end deals for turkey combos and other foodstuff from our food merchants right here. If you're organising a Christmas gathering or a New Year's Eve party, get the most premium dishes with which to delight your guests.
So, for the most memorable gifts and the most worthwhile presents, get the best deals for the most appropriate products to bring a smile to your loved ones and friends right here through ShopBack!