Zalora Promo Codes Jan 2019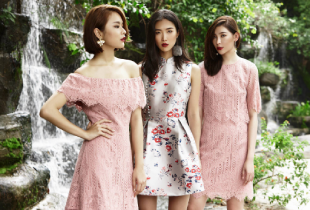 ShopBack Exclusive: Existing customers get 13.5% off sitewide using promo code SBZLRJANEC.
13.5% off sitewide using promo code SBZLRJANEC for existing customers. No min spend required.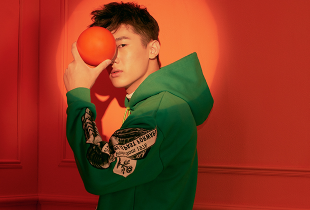 ShopBack Exclusive: Everything 15% off for new customers with promo code SBZLRJANNC. Promotion ends 24th January 2019
Exclusive for ShopBack users- New customers get 15% off sitewide using promo code, SBZLRJANNC. No min. spend required.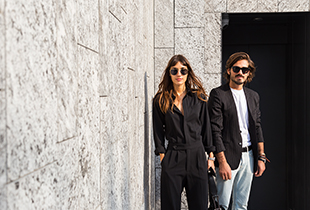 ZALORA - Up To 20% Off Cotton On Men's Wear
Keep a lookout for more special deals on ZALORA!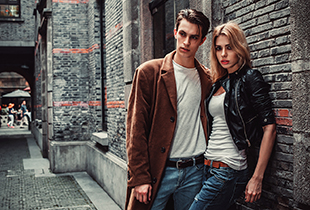 Up To 30% Off Armani Exchange Sunglasses On ZALORA
Keep your eyes peeled for more ZALORA deals and get discounts for your purchase!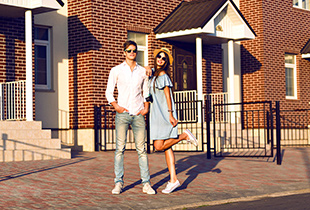 Up To 30% Off Ladies' Wear From MANGO
Check out ZALORA for more offers!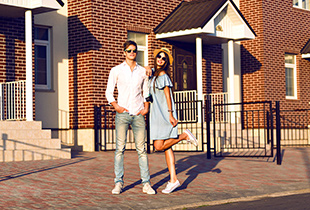 Up To 30% Off Ladies' Shoes From MANGO On ZALORA
Check out ZALORA for more deals like this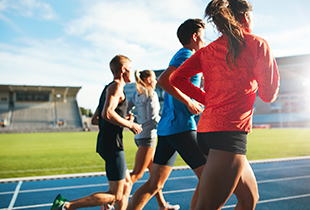 Up To 50% Off Men's Activewear On ZALORA
Enjoy discounts for men's active wear on ZALORA! Selected items only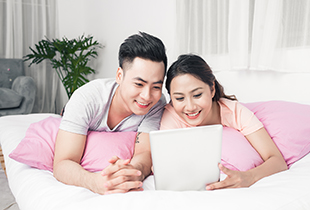 Up To 20% Off Hummer Men's Watches On ZALORA
Seize this deal to enjoy discounts for your purchases. No minimum spend required!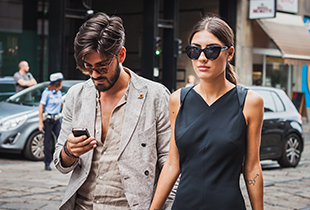 Enjoy Up To 60% Off Essentials From Topshop, Dorothy Perkins & More
Check out ZALORA for more of such deals. No minimum spend required!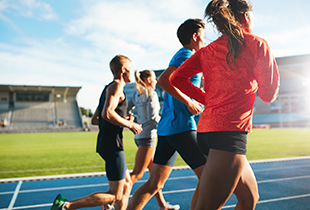 50% Off Men's Activewear On ZALORA
Enjoy major discounts at ZALORA!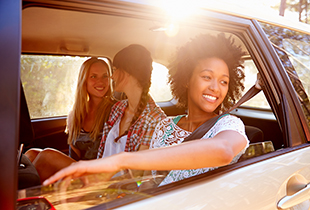 Up To 80% Off ZALORA In-House Products
Keep a lookout for more ZALORA promotions!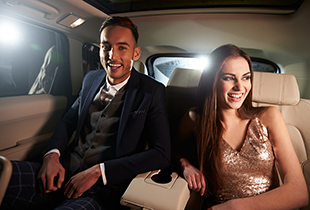 Save Up To 70% For Men's Accessories
Get 70% off men's accessories from top brands on ZALORA. No minimum spend required!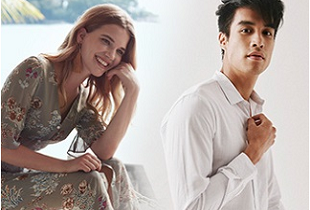 RM20 OFF Your Next Purchase On ZALORA
Sign up for the ZALORA newsletter to get RM20 off your next purchase!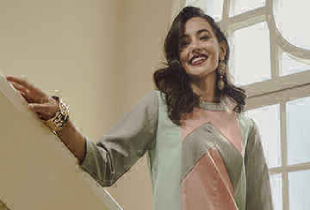 ZALORAYA: Shop the latest collections from LUBNA, Zalia, Rizalman & More!
Look out for promo codes on Zalora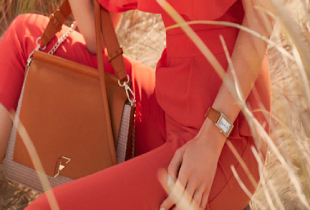 Check out the latest Fiorelli Collection
Keep your eyes peeled for sales and discounts on ZALORA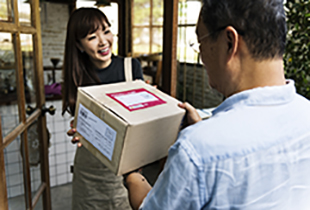 Get free delivery with RM75 min. spend
No Zalora Coupons needed for this ZALORA deal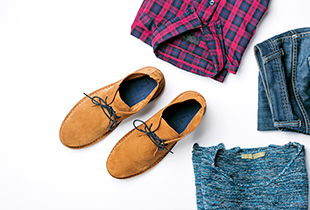 55% Markdown On Men's Jeans
Save up to 55% when you purchase men's jeans from brands such as River Island, OVS, MANGO Man & more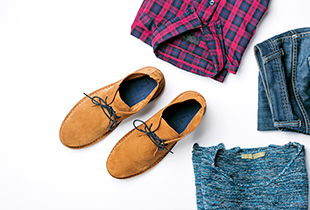 Zalora SALE! Up To 50% Off Men's Outerwear
Get up to 50% OFF men's outerwear on Zalora! Enjoy discounts from brands like TOPMAN, Reebok, Superdry & more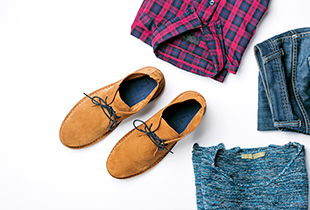 Save 60% On Men's Nike & Adidas Shirts
Keep a lookout for more of such discounts on ZALORA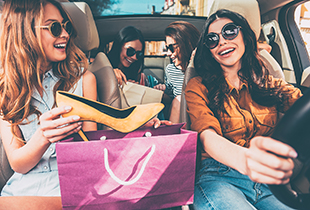 Enjoy An Instant 60% OFF Women's Plus Size Clothing
Get up to 60% off when you purchase women's plus size clothing on ZALORA from brands such as ELVI, Glamorous, MISSGUIDED & more!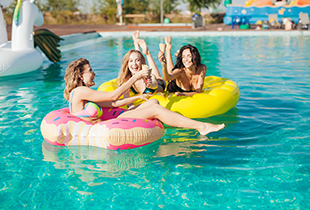 HALF PRICE For Women's Swimwear & Beachwear On ZALORA
Save up to 50% when you purchase women's swimwear & beachwear on Zalora!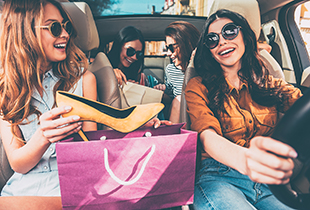 60% Off ZALORA Women's Knitwear & Cardigan
No coupon code and minimum spend required!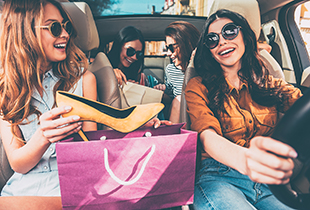 65% Markdown On Women's Playsuits & Jumpsuits
Save up to 65% when you purchase women's playsuits & jumpsuits from brands such as Finders Keepers, Mango, MDSCollections etc.
As we receive commission from ZALORA in USD, there may be some discrepancy in Cashback given due to currency exchange fluctuations.

Cashback may take up to 120 days to turn from Pending to Redeemable due to ZALORA's Returns & Exchange Policy.

For more details: www.shopback.my/terms-and-conditions
Recent Articles
More about ZALORA
Zalora promo code and coupon with ShopBack
Enjoy huge savings by using Zalora promo codes and discount coupons! Select from a wide variety of men's and women's fashion apparel, shoes, accessories, and beauty categories online and make use of Zalora coupons to get major discounts.
Create an account with ShopBack to get 2% cashback when you shop on Zalora via ShopBack. At the same time, keep yourself updated with exclusive Zalora deals that is refreshed on ShopBack daily.
As Asia's leading online fashion destination, Zalora Malaysia offers a huge collection of brands from which to choose and buy the very best and latest; across apparel, footwear, accessories and beauty products, for men and women. Allowing customers to purchase a host of amazing varieties of online fashion products from the comfort of their home has led Zalora to become a household name in Malaysia. In addition, Zalora coupons and discount offers on the site around the year, and especially on major festivals such as Chinese New Year further add to the charm of shopping from this site.
Capitalizing on a yet unexplored market in Malaysia, Zalora established itself as a major online boutique for all urban fashionistas with their endless selection of new, trendy fashion products for both men and women. Moreover, with amazing deals and great quality products, they managed to strengthen their position as the best online shopping website in Malaysia over the years.
Zalora Malaysia, founded in early 2012, is part of the Zalora Group founded by Rocket Internet with operations in several South East Asian countries. Rocket Internet GmBH is the world's largest online start-up incubator with several other ventures that have a presence in Malaysia & Brunei. Committed to building an online shopper's paradise, Zalora now offers an extensive collection of over 500 top international and local brands and designers. This growth and range of products led Zalora to become a part of the world's leading fashion group which is Global Fashion Group.
Established in 2011, the GFG was dedicated to help online fashion companies emerge in its market. The Global Fashion Group operates in 27 countries with presence in India, South America, Russia and the Middle East. Being a part of GFG, Zalora Group has grown throughout the years as the voice of fashion in the region.
Currently, Zalora is present in Singapore, Indonesia, Malaysia & Brunei, the Philippines, Hong Kong and Taiwan.
Products available on Zalora Malaysia
Zalora is the destination of choice for all trendsetters with an extensive collection of over 500 top international and local brands and designers. Customers can shop from thousands of products across men's and women's fashion apparel, shoes, accessories, and beauty categories online.
Men's Fashion at Zalora Malaysia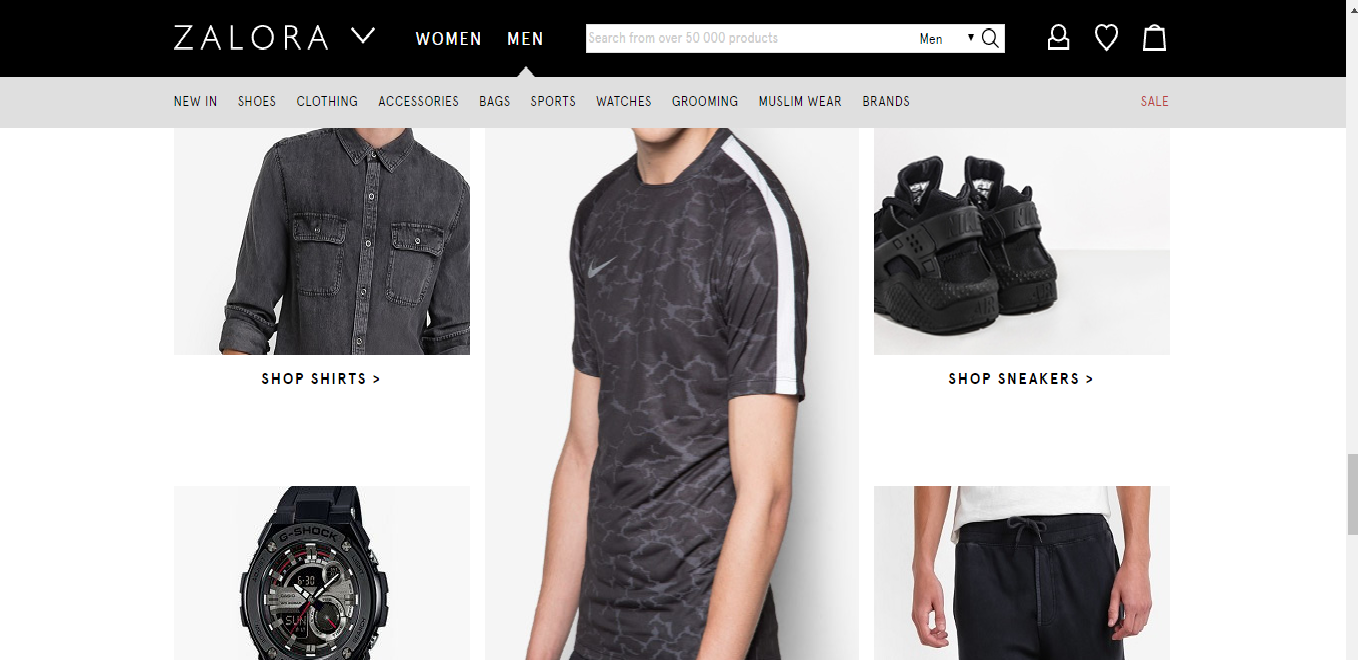 Zalora was among the first to notice that women weren't the only fashion conscious demographic anymore. An increasing number of men were also hot on the heels of the ever-changing trends of the fashion industry. At Zalora Malaysia, men can get access to the latest styles of the season from the newest arrivals of men's style wardrobe essentials from top well-known brands to fashionable business casual outfits. Men can now feast their eyes on a wide variety of local and international brands such as Nike, Converse, River Island, Topman, Esprit, Daniel Wellington, New Balance, Dr.Martens and more from casual clothes to formal executive wear, from preppy plaid shirts to printed ones to stylish geometric shapes to ones with an intriguing cut.
Shirts are now no longer a single solid shade of colour with the usual collar and button-down details. T-shirts are a popular choice for its versatility and comfort. Similarly, they no longer come in solid blocks of colour or the cliché graphic prints. T-shirts now come in a plethora of graphics and typography, which can be pretty artsy. Pants and jeans also now come in various styles for men to choose from to fit their individual fashion appearance. The same goes for rest of menswear – jackets, blazers, etc.
Women's Fashion at Zalora Malaysia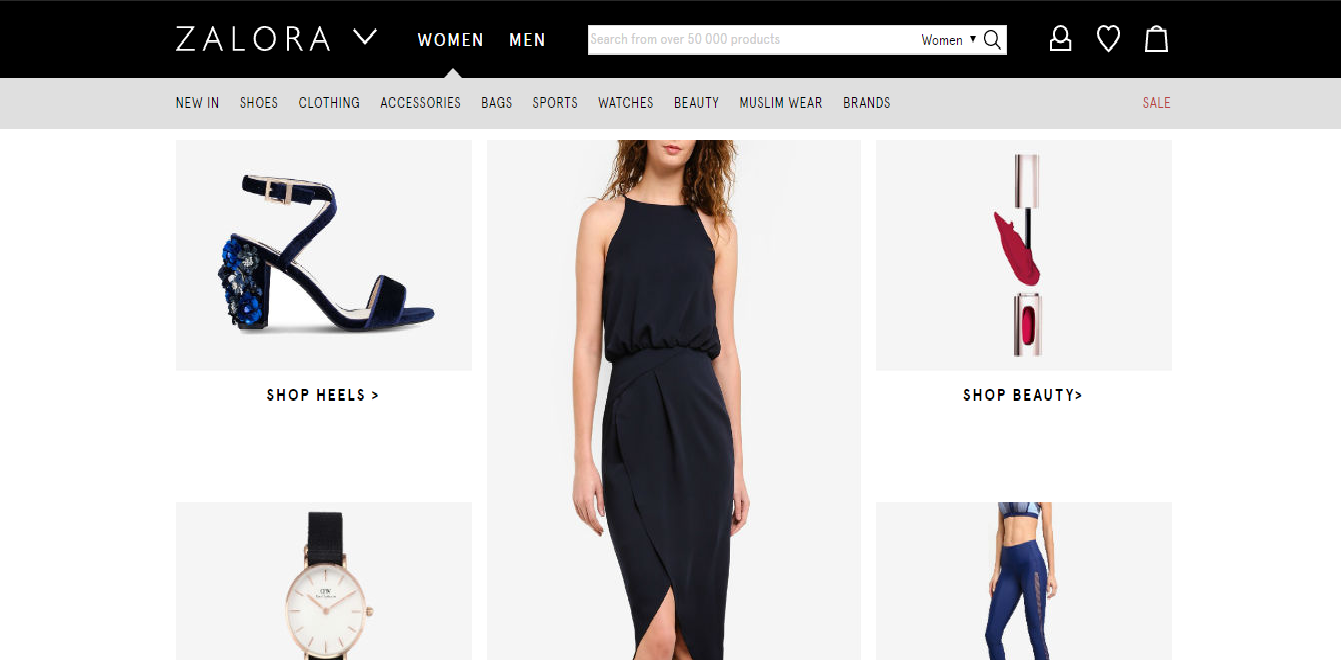 For women, no amount of clothes and accessories can ever be enough, especially not with the ever-changing fashion trends. Zalora Malaysia women's fashion collection constantly adds new products from a bevy of international brands and new/indie labels that are fast gaining popularity. With a wide variety of renowned international brands such as River Island, Something Borrowed, Keds, Aldo, Mango, SK-II, Vincci, North Star, Alfio Raldo, Casio, TOPSHOP and more, customers can be sure they are paying for both style and quality. This online boutique ensures that the newest trend of women's fashion are provided to customers along with the ever-exciting vintage clothing.
| Women's Fashion | Men's Fashion |
| --- | --- |
| Clothing | Clothing |
| Shoes | Shoes |
| Bags | Bags |
| Accessories | Accessories |
| Sports | Sports |
| Watches | Watches |
| Beauty | Grooming |
| Muslim Wear | Muslim Wear |
The Zalora website has a user-friendly interface that offers a seamless and easy shopping experience for everyone. The search box at the top of the website makes it easy to find specific products. The categories are displayed in the header section of the website. From here, customers can go to specific subcategories to find the products they want to buy.

Browse the category and then select the subcategory for the required product. The website will display subcategories on the sidebar and the products will be listed in the main display area.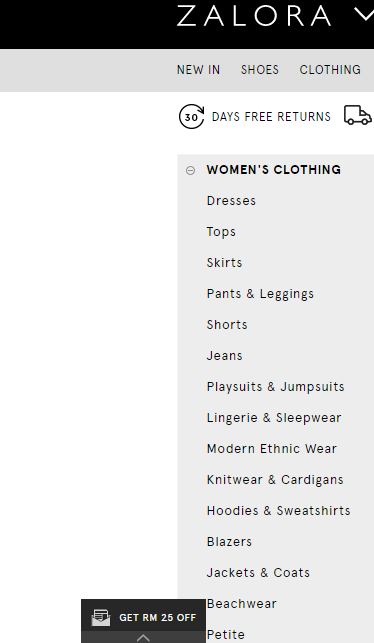 Select the product of your choice from the page. You will land on the product listing page. Check the details of the product and click on the "Add to Bag" button if you are satisfied. You will be taken to the "Checkout" screen. If you want to add more products to your cart, you can continue shopping. Once you have added everything you want to purchase, click on the "Checkout" button.
Before the final checkout, you will be able to view the entire billable amount along with delivery charges, if applicable. Zalora allows free delivery for all orders above RM75. In addition, there is also a tab on top where customers can enter relevant promo code or gift card details for added discounts.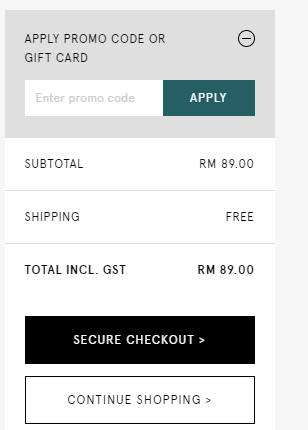 Once you have confirmed the details of your products and entered your Zalora promo code or discount code, you can click on securely checkout. Fill in details such as e-mail address, delivery address, payment method and do a final review of your order before placing it.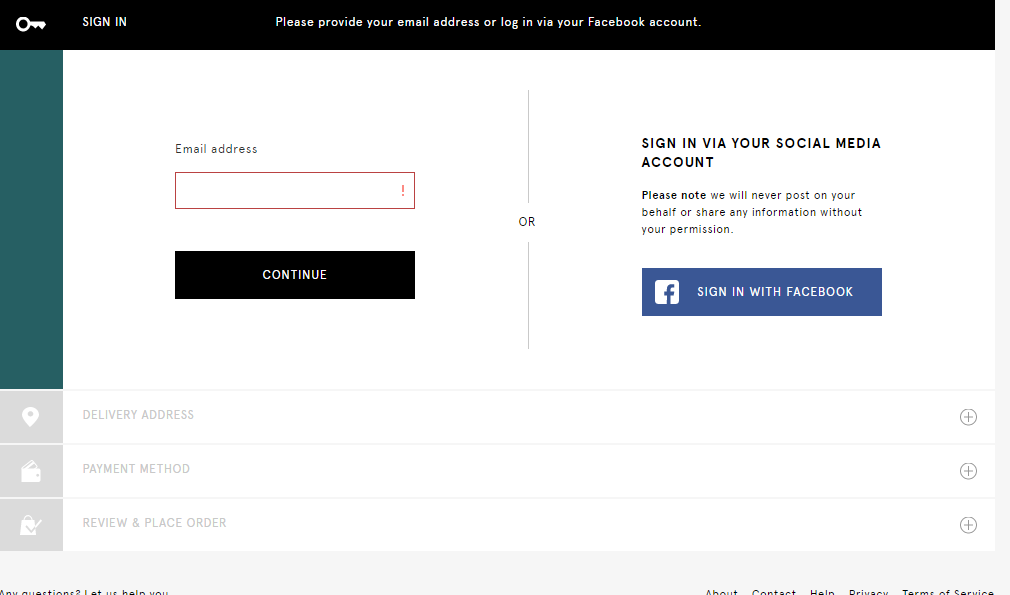 For amazing deals and Zalora discount offers, be sure to check the ongoing sales. These can be found on the right-hand side of the header section under the category 'sale'
Payment Options on Zalora
Cash on delivery (COD)
This service is applicable only for customers at certain postal codes. Please note that the amount needs to be paid before the parcel to facilitate easy returns.
My store credit
This feature allows customers to accumulate store credit they may have received via returns or E-Gift cards! In case of an existing Store Credit balance in your Zalora account, it will be automatically used as the preferred payment method. Customers have three years from the date of disbursement of Store Credit to use them.
Online banking
Online banking is a service provided by iPay88. It is an Internet Payment Switching Gateway through credit card, Internet Banking (or E-Debit) & Electronic Wallet (E-Wallet), developed by Mobile88.Com Sdn. Bhd. IPay88 - Affiliate Banks Include:
CIMB Clicks
Maybank2u
RHBNow
AmBank
Hong Leong Bank
PBe Bank
PayPal
PayPal is a payment method for online purchases that allows users to send and receive money online. PayPal offers a fast, safe and easy method of payment without disclosing your credit card or other financial information to the merchant.
Zalora coupon codes, vouchers and promotion offers
A good deal or offer can certainly add to the excitement of shopping, a feature quite popular on Zalora. Promos and coupon codes aren't just limited to the festive season on this site but can be found around the year. Certain Zalora promo codes and coupons, however, may only be applicable during a specific time of the year like Christmas sale etc. There are also some ongoing offers which can be availed by credit or debit card customers of partner banks. These have been listed here for your reference:
| Examples of Zalora Coupons | Deals & Promo Codes | Details |
| --- | --- | --- |
| End Of Season Sale! | HELLO2018 | Apparel Under RM150 & 13% Off! |
| | | Validity - 1 till 31 Jan on a minimum spend RM150. |
| | | Valid on regular priced and sale items. |
| | | Not valid on marketplace items. |
| | | Brand exclusions apply. |
| Chinese New Year Special | Up to 2.0% Cashback | Enjoy up to 30% off on collections from Zalora & other must-have brands |
| Skin Care | Up to 2.0% Cashback | Get the latest SK-II skin care on Zalora |
| Sign up offer | RM20 off | Get RM20 off your next purchase when you sign up for the ZALORA newsletter |
| Free Delivery | Minimum purchase of RM75 | Get free delivery with minimum purchase of RM75 and 30 days free return on Zalora. |
How to redeem a Zalora voucher or coupon code on the app
The Zalora app has enhanced the ease and convenience of online shopping by bringing the latest trends and styles to customers at a single click. In addition, the availability of voucher codes and promo codes further enhance savings. Keep in mind, you can use only one voucher code per order to get your Zalora discount.
Step 1: On your mobile app, go to Checkout by clicking on "My Bag" icon and clicking on "Checkout".
Step 2: Fill in all the necessary information until you reach the section "Confirm".
Step 3: Then, scroll down and click on "Have a gift certificate or promo code? Enter it here".
Step 4: Once you have filled in your Promo Code, click on "APPLY". It's that simple! You can proceed with your purchase by clicking on "ORDER NOW" at the bottom of the page.
*Promo code cannot be applied to an order once the order has been confirmed.
Alternatively, you can apply the promo or coupon code by clicking on "Have a gift certificate or promo code? Enter it here" instead in Step 1. However, Credit Card based vouchers are not applicable here and can only be applied at "CHECKOUT".
Get Cashback on Zalora products with ShopBack

Shop for your favourite products on Zalora Malaysia from ShopBack and receive additional cashback for greater savings with the following steps:
Step 1: Visit the ShopBack website and click on the Zalora store. You can also use the search box to find the link to the Zalora store.
Step 2: Ensure cart is empty before clicking through ShopBack.
Step 3: If you are interested in finding attractive deals and coupons, check out the Vouchers, Discount Codes & Coupons section.
Step 4: You will be redirected to the Zalora Malaysia website to browse and select the items.
Step 5: When you place the order, you will be eligible to earn cashback from ShopBack. The cashback rates differ based on product categories and based on whether you are a new or an existing customer.
The cashback offer is not applicable on purchases made on the Zalora app.
Zalora's Return and Exchange Policy
Return Policy
Zalora offers free and easy returns within 30 days after delivery – no questions asked! Customers can choose one of the following return options:
Exchange item for different size/color
A full refund to your original payment mode or Store Credits
Replacement for a wrong or defective item sent
Please also ensure that your items do not fall under the list of non-exchangeable and non-refundable brands.
Requirements for acceptable return:
Return to be filed within 30 days of receipt
Original invoice available
Original condition and tags intact
Original packaging
Exchange Eligibility
Exchanges are only available for size and/or colour of the same style. Exchanging for a different product is strictly not allowed. Customers are recommended to return the original item for a refund and place a new order for the different product.
Refunds Process
Refunds are typically issued via a customers preferred refund method indicated while filling up the 'Online Exchange and Return' request or upon request through Customer Service. One can choose to be refunded either via Store Credit or via the original payment method (except for Cash on Delivery).
Got further queries?
Customers can send their queries to the customer service team via the form found on the Contact Us page. In addition, customers can also contact the support team at the Hotline Contact Number +603-2035 6622 from Monday – Saturday, 09:00 am - 06:00 pm (excluding Public Holidays).
In addition, customers can also stay connected with the brand and be updated of Zalora coupon offers via their social media presence.
For more fashion inspiration and seasonal sales, do check out ASOS promotions and 11street coupons!
Check out Zalora coupons in other countries: