Easybook Coupons, Vouchers, Promo Codes and Deals forJune 2018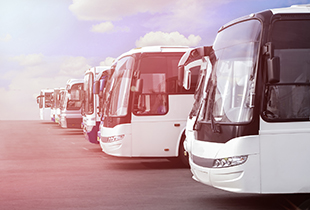 Book over 17,000 bus routes on Easybook
Easybook T&Cs apply.
Instant booking of KTM & ETS train tickets online with over 2000 routes available
Popular Train Routes include Woodland to JB Sentral, Kl Sentral to Ipoh, Butterworth to KL Sentral & more.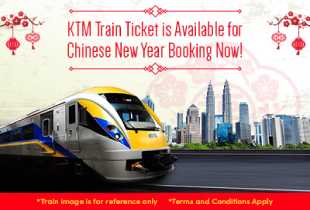 Book KTM Train for Your Chinese New Year Trips Now!
Easybook T&Cs apply.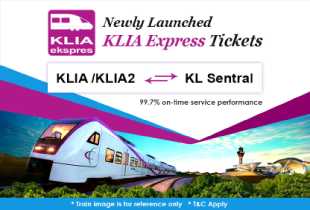 KLIA Express is Available Now on Easybook
Easybook T&Cs apply.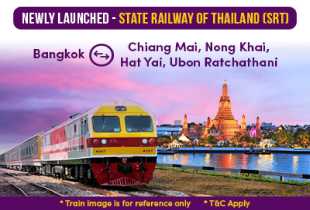 Easybook Newly Launched State Railway of Thailand (SRT)
Easybook T&Cs apply.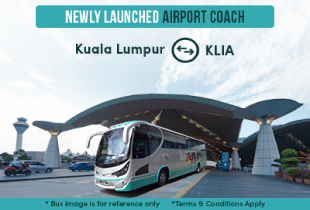 Easybook Promo: Travel to & from KLIA with Airport Coach
Easybook T&Cs apply.
Orders made on external partner pages or using external partner voucher or discount codes (eg. banks, telcos, loyalty networks) are not valid for Cashback.

Cashback is only paid on legitimate transactions

Usage of promotional or coupon codes not posted and approved by ShopBack may affect your eligibility for Cashback

Cashback will be finalised and redeemable 60-75 days after stay
Recent Articles
More about Easybook
Operating in Singapore, Malaysia, Indonesia, Thailand, Brunei, Vietnam, Cambodia and Myanmar, Easybook.com is the biggest Land and Sea transport booking website in Southeast Asia. From buses, trains, ferries and car rental, Easybook.com has you covered. You get to choose from a wide selection of tour operators, routes, prices as well as some exciting deals. You end up with discounts too. Whether you need bus tickets, ferry tickets or train tickets or you need to hire a car, you will be able to make a secured booking on Easybook.com.
Easybook.com – a brief history
Before we go ahead, let's learn a little bit more about Easybook.com. The online tour aggregator was founded in 2005. Initially it was only operating in Singapore and Malaysia. However, it grew rapidly and after selling over 5 million tickets online, has now become one of South East Asia's largest online ticketing platforms. The company has a presence in over seven countries. This is where you can get your local or international bus, train and ferry tickets from Easybook.com as well as book cars. Moreover, since the company does not charge you any administration fees, you do not end up paying even a penny more for the tickets that you buy. In most cases, you end up paying a lower-than-average rate!
Services offered by Easybook.com
Let us now take a more detailed look at the services offered by Easybook.com:
● Bus tickets: Bus tickets remains Easybook's forte. The company sells a wide range of bus tickets. You can book tickets of all the major bus operators in South East Asia on this portal. Easybook.com has tie ups with various service providers, which makes the ticketing experience safe and secured.
● Train tickets: As of 2014, Easybook.com has started making the KTM train tickets available on their website. So, you can directly book your train tickets and enjoy the discounts too.
● Ferry tickets: Ferry tickets are easily available on Easybook.com as well. You can book your ferry rides on your preferred date of travel from this website. The bookings can be done ahead of time and that gives you the flexibility to plan out your itinerary with ease.
● Car rentals: The car rental services were launched in 2014 as well and ever since have been a huge hit! You can book a car of your choice, in a budget of your choice. There is a large selection to choose from. Car rentals are available for local as well as outstation trips.
● Local tours: Easybook.com offers local tour packages for you too. The company helps you in planning your holiday by arranging some of the best and most economical tour packages. You also get exciting discounts on these tours and that adds to the overall enjoyment quotient of your holiday.
Booking tickets on Easybook.com
Easybook.com has a very simple interface that makes shopping for tickets very simple and convenient.
You simply need to click on the type of ticket you require – bus, train or ferry. You can also opt for the car rental service. Once that is done, enter the trip details such as the route, the departure and return dates and the number of passengers travelling. That's it! The available options will be shown to you. All you need to do is make your selection, make the payment online and the tickets will reach your mailbox instantly. You can carry a printout of the voucher or simply flash it on your tablet/phone while boarding the coach. It is as simple as that!
For Malaysia, Easybook.com accepts
• Credit card (Visa, MasterCard)
• Debit Card (Visa, Mastercard)
• PayPal
• Real-time or online bank transfer
• 7- Eleven (Malaysia, Klang Valley Area only)
However as there are different payment options for different countries; please remember to check during the booking process what payment options are available to you.
Discount codes for an economical deal
The core value of the company is to provide the best possible service to its customers. To achieve this, Easybook.com offers many discounts and coupons that you can use to your benefit. The company has a network of over 700 bus operators covering close to 20,000 bus routes across South East Asia. The sheer vastness of the operations makes it possible for Easybook to offer these discounts to you. As a customer, you end up with attractive discounts on your travel tickets and thereby are able to make your experience a truly memorable and economic one. some of the handy discount codes include:
● Special Cash Discount for KPB Express Bus Tickets
● Up to 50% off on Grassland Bus Tickets
● 15% off on Bus and Ferry Tickets
Locate discount coupons to make your ticketing experience more rewarding
If you are wondering how you can locate the discount coupons and codes, look no further. It is very easy to find these deals and discounts. Almost always you will find a deal on the top of the Easybook.com homepage. Click on it and you will get all the details you need. Additionally, you can visit the deals page on the website. You will find a list of all the available discounts and also find the coupon codes you need to successfully apply for the deals of your choice. Additionally, you can head on over to ShopBack for deals, coupons and cashback.
Make your ticketing experience richer with the Easybook promo codes
Like mentioned above, there is a specialised promotional system in place that always ensures you get discounts. You can use an Easybook promo to not only get monetary benefits, but also to earn additional rewards. For example, at times you find coupons that offer discounts on partner websites such as Grassland and AIG Insurance.
Types of discounts available on Easybook.com
There is a whole world of discounts, coupons and deals waiting for you on Easybook. All you need to do is explore. Some of the types of deals you find include:
● Discounts on bus tickets: You can find Easybook discount codes ranging from 5% to a whopping 50%. There are some excellent types of deals and discounts that you really can utilise on this online booking portal.
● Discounts on train tickets: Just like the bus tickets, you often find deals that help you book your train tickets at a discounted price. You rarely find these discounts when you book your tickets at a counter. Need we say more?
● Discounts on ferry tickets: The Easybook discount and extends to the ferry tickets as well. So the next time you need to access the waterways, click on to Easybook and do your wallet a favour!
● Discounts on travel insurance: Travel insurance is quite essential. You need travel insurance to protect you from last minute cancellations, missed busses/trains, emergency medical expenses, etc. However, the additional cost of a travel insurance plan stops you from getting it. But when you book on Easybook, you may just end up finding the travel insurance plans at discounted rates.
● Holiday travel deals: Everyone enjoys saving money when planning a holiday. After all, the budget requirements need to be met even while you have a gala time. Easybook.com offers many exciting holiday travel deals that help you travel like a king even on a smaller budget.
● Special deals around holidays: Events such as Father's Day and Mother's day are special for everyone. Keeping this in mind, the online ticketing portal offers some very special discounts around the holidays. You can rent a car to take your mom out for the whole day and even pay less for it. Keep a lookout for the special festive deals and you will find some amazing surprises.
● Discount offers from partners like Lazada: At times, you may fumble across discounts from our partners such as Lazada. So basically you book a ticket on Easybook and earn rewards for your shopping spree on Lazada!
You can use one or more of these Easybook coupons and get a wide array of benefits. From cash discounts to reward points, the deals indeed have a lot on offer.
Enjoy deals and discounts with coupon redemption
Now that you know all about the discount coupons, allow us to tell you how you can redeem them. It is quite easy to redeem a discount voucher. All you have to do is enter the voucher code in the info sheet. You will find a box that says 'Discount'. The box is located below the passenger details form and just above the payment information section. Feed in the coupon code and the price will automatically be updated.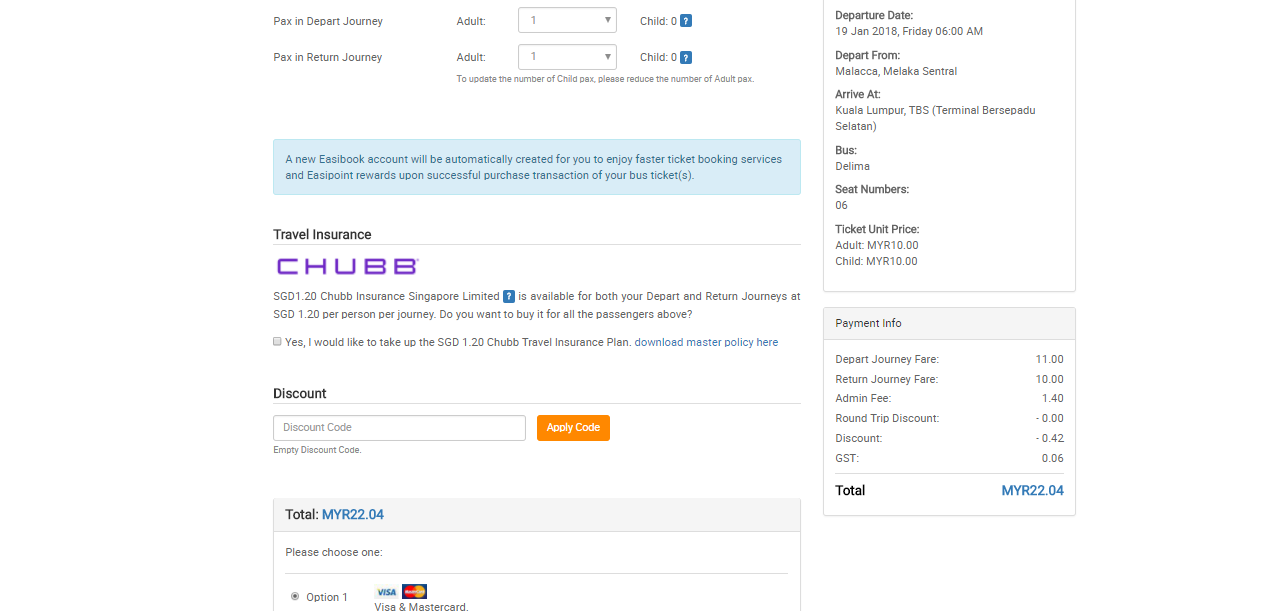 Looking for additional savings? Explore ShopBack for your Easybook bookings
If you are looking for additional savings, make use of the Easybook deals on ShopBack. You will get these discounts and savings in the form of cashbacks. For example, if you use a train ticket for your Chinese New Year trip, you will get an instant cashback of 6.5%. Just click on it and you will be taken to the Easybook homepage. Meanwhile, hold tight, the cashback will reach your Shopback account.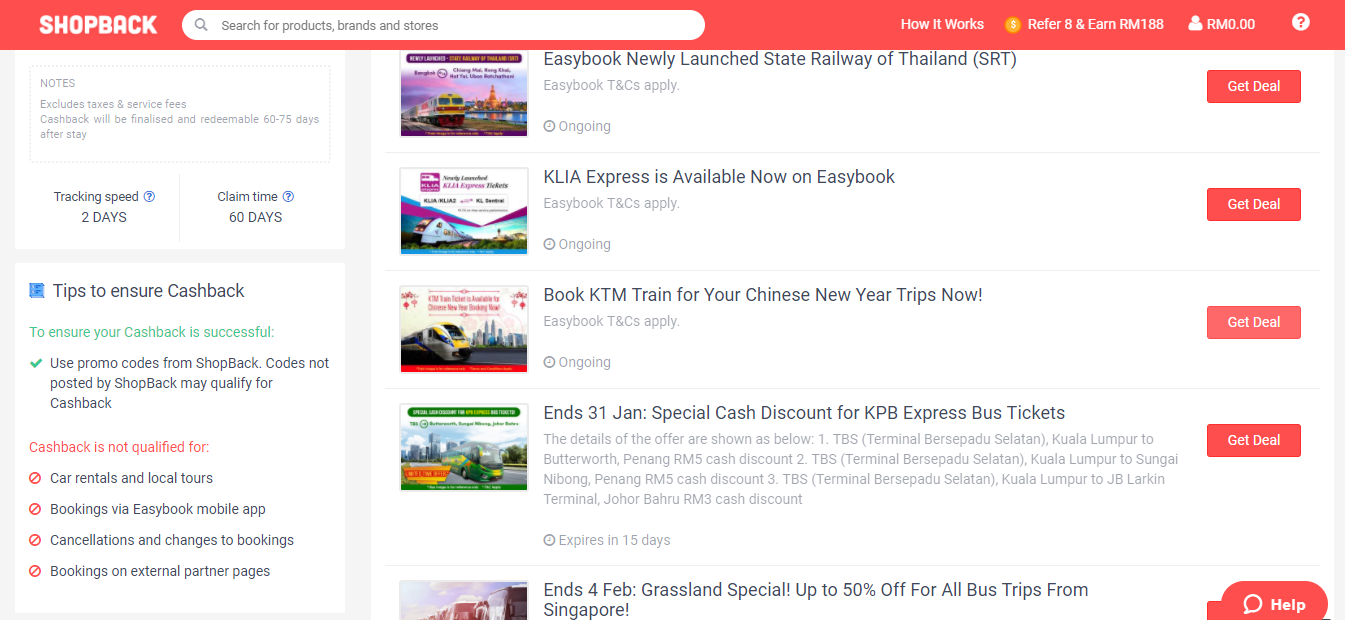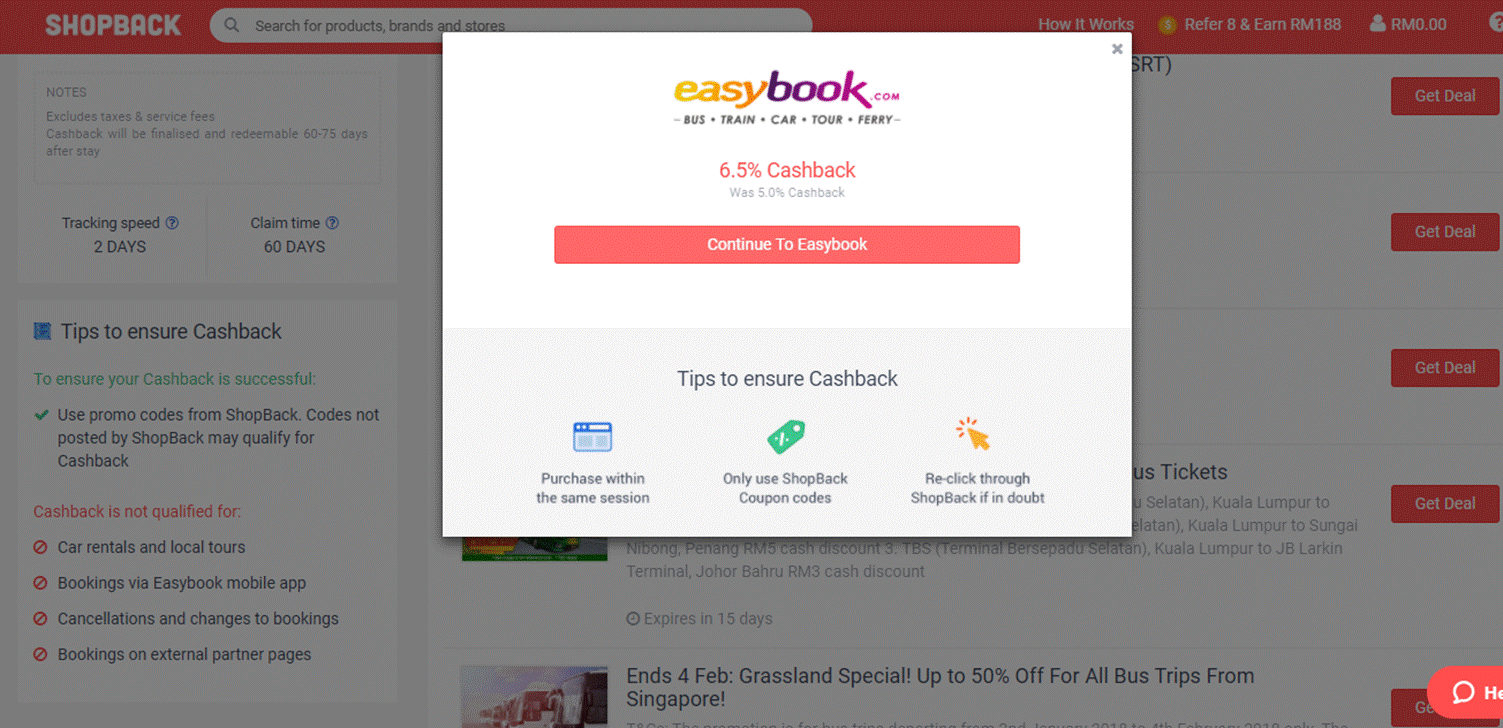 Cancelations or transfers of express bus, train and ferry ticket
As much as Easybook.com tries to make the ticketing experience smooth for you, there are some limitations that have to be dealt with. As a result, the tickets once booked can seldom be cancelled. Some partner tour operators however have flexible cancellation and rebooking policies and you can change your bookings in those cases. If there is an absolute need for you to reschedule your trip, you can drop a mail to Easybook.com and every effort will be taken to help you. If however you want to transfer your booking to someone else's name, the procedure is much simpler and completely hassle free. You simply need to log on to Easybook and change the personal details on your existing booking. You can also book a ticket for a friend or a family member. These factors make planning your trip a delight on Easybook.com.
Happy helpers – the customer support team that's ever willing to assist you
Malaysia: Easybook (M) Sdn Bhd, Penang, 6489, Jalan Raja Uda, 12300 Butterworth, Pulau Pinang, Malaysia
Phone: +604 313 4620 (8am - 6pm (Mon - Fri), 8am - 5pm (Sat & Sun)) +6010 39 666 88, +6016 422 2068 (8am - 11pm) Email: enquiry@easybook.com
Singapore (HQ): Easibook.com Pte Ltd 1 North Bridge Road #02-17, High Street Centre, Singapore 179094
Phone: +65 6333 1948 (9am - 6pm)
Indonesia: PT. Easybook Teknologi Indonesia Satrio Tower Lantai 6 Unit 1, Jl. Prof. Dr. Satrio, Kuningan Timur. Setiabudi, Jakarta Selatan, Indonesia
Phone: +62 291 291 2305 +62 856 4306 7676. Email: indo@easybook.com
Thailand: Easibook.com Pte Ltd, Thailand Branch 1108/31 Sukhumvit Road, Prakanong, Klongtoei, Bangkok 10110
Phone: +6686 335 2388. Email: thailand@easybook.com
Vietnam 1: Ho Chi Minh 3rd Floor, Indochina Park Tower, 4 Nguyen Dinh Chieu Str, Da Kao Ward, District 1, Ho Chi Minh City, Vietnam +84 28 6287 8189
Working hours: (8am – 5pm (Monday – Friday))
Phone: +84 28 6287 8199 Hotline: +84 28 7304 2288 (8am – 8pm (Monday – Friday), 9am – 7pm (Saturday), 10am – 6pm (Sunday)). EmaiIl: vietnam@easybook.com
Vietnam 2: Hanoi 12A01, Licogi 13, 164 Khuat Duy Tien, District Thanh Xuan, Ha Noi
Phone: +84 4 3311 3250 (9am – 6pm (Monday – Friday)). Email: vietnam@easybook.com
Myanmar: Office Hub, 36th Street, Kyauktada Township, Yangon, Myanmar
Phone: +95 99618 71542, +95 9970000499. Email: myanmar@easybook.com
Cambodia: Mekong Discovery Co., Ltd. (Easybook.com Authorised Agent) No. 85, Street 141, Sangkat Veal Vong, Khan 7 Makara, 12253 Phnom Penh, Kingdom of Cambodia
Phone: +855 23 992 323, +855 23 223 323 Email: cambodia@easybook.com
Connect with Easybook.com
Stay updated about the latest deals, discounts and available coupon codes by connecting with Easybook.com on social media. Listed below are the links to the various social media pages of Easybook.
For all your other travel needs, ShopBack has you covered. Head on over to ShopBack for deals, discounts and cashback from merchants like Agoda and Expedia.