Easybook Bus Tickets Online, Discount Codes & Cashback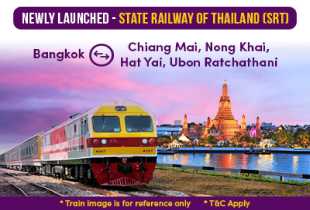 Easybook Newly Launched State Railway of Thailand (SRT)
Easybook T&Cs apply.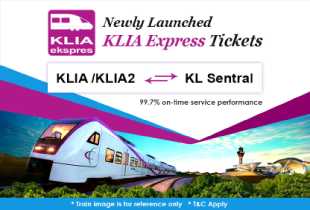 KLIA Express is Available Now on Easybook
Easybook T&Cs apply.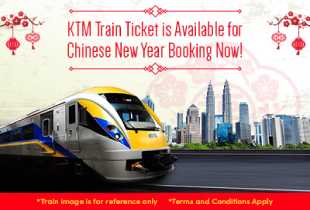 Book KTM Train for Your Chinese New Year Trips Now!
Easybook T&Cs apply.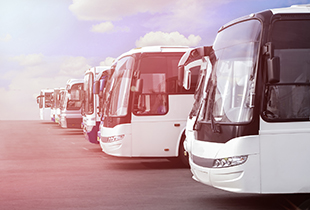 Book over 17,000 bus routes on Easybook
Easybook T&Cs apply.
Instant booking of KTM & ETS train tickets online with over 2000 routes available
Popular Train Routes include Woodland to JB Sentral, Kl Sentral to Ipoh, Butterworth to KL Sentral & more.
Orders made on external partner pages or using external partner voucher or discount codes (eg. banks, telcos, loyalty networks) are not valid for Cashback.

Cashback is only paid on legitimate transactions

Usage of promotional or coupon codes not posted and approved by ShopBack may affect your eligibility for Cashback

Cashback will be finalised and redeemable 60-75 days after stay
Recent Articles
More about Easybook
Easybook: A One Stop Online Platform for Your Bus Travels
Being in the heart of Southeast Asia has it advantages. Despite a lot of Singaporeans complaining of the searing heat and stifling chaos of the city, one still has the choice to escape to our neighbouring countries at an extremely cheap rate. With the fact that more than half of the Singaporeans go on a vacation during peak periods, it is not surprising to know that a lot of us prefer a fuss free and convenient way of travelling. When it comes to nearby places like Malaysia and Thailand, expensive flights are not the only option for the budget conscious. Budget travellers have the choice to travel by either bus or train. Not only are buses and train cheaper, they sometimes are able to provide you with luxurious seats and personalized seats and also allow you to see the glorious countryside along the way- something that you would not encounter while sitting on a plane.
When it comes to booking train or bus tickets, Easybook is online platform that makes the booking process so much simpler. Founded in 2005, Easybook has been offering online bus booking services of luxurious coaches and express buses from Singapore to Malaysia, within Malaysia, Thailand and Indonesia. Having been in the industry for more than ten years, Easybook has grown to become the largest online booking website that offers more than 75000 buses departures daily. You can bid goodbye to the days where you have to go to the website of each individual bus company to check out the prices. With Easybook, you are able to look compare the price, departure and arrival timings, type of coach used and the comfort level in one page!
Furthermore, the coach companies that Easybook partners with are well known and trustworthy. To date, more than 110 Singaporean and Malaysian bus companies are working with Easybook including Transnasional, NICE, Plusliner, Konsortium, Sri Maju, Five Stars Malaysia, Transtar, Supernice Grassland, S&S International, Cepat & Cekap, Starmart and more. Despite achieving phenomenal success, Easybook is definitely not resting on their laurels. They continue to strive for more collaboration opportunities, with the end goal of becoming the largest coach ticket distributor in the market. This shows how committed and dedicated Easybook is!
Easybook is more than Booking Bus Services
Easybook is more than a just a platform for the booking of various kinds of buses and coaches. Train tickets are available too. Easybook is proud to announce that they have been appointed as one of Malaysia's national railway line (KTM) authorized agents which allows them to sell KTM tickets online. In addition, customers can also book attraction tickets, coach packages, hotel room booking and vehicle chartering services within Singapore and Malaysia and car rental services within the states of Malaysia. Hence, customers are able to plan their whole trip within Easybook itself and not need to head to other websites for your travelling needs.
Easybook is A Reputable Company
For the skeptics who have heard of countless cases of online scams, Easybook is definitely not out to cheat away your money. In fact, Easybook has managed to build up a trustworthy reputation over years of experience and providing excellent customer service. Easybook is also a member of Express & Excursion Bus Association (EEBA) and the Malaysian Tourism Boards so customers do not have to worry about anything when booking via Easybook.
A Plethora of Payment Methods Accepted by Easybook Facilitates Convenience
Easybook understands that every customer has a different schedule. To make payment more convenient and hassle free for the customer, Easybook accepts a myriad of payment methods. The options listed are available depending on your country of departure and the amount of time you have left before you bus leaves for your intended destination- Credit Card (Visa and Mastercard), Debit Card ( Visa and Mastercard), PayPal, Real-time or Online Bank Transfer, 7-Eleven ( Malaysia, Klang Valley Area Only) and AXS Payment Machine ( Singapore Only). Customers are able to make payment, anywhere and anytime while on the go.
Enjoy Easybook Discount Codes on Easybook Discounts to Save
Travelling does not have to burn a huge hole in your pocket. Easybook understands the pain spending too much money for travelling. In consideration of the welfare of its customers, Easybook has dedicated a whole section to a series of promotions! Not only are there promotions, Easybook also offers Easybook discount codes and promo codes for customers to enjoy fantastic savings! All you have to do is to sign up for an account with Easybook so you will always be the first to be informed of exclusive Easybook discount codes, Easybook deals and Easybook promo codes for special Easybook promotions.
Maximize Savings Via Cashback on ShopBack Malaysia
Well, what if we said there was another way to save? By booking your tickets on Easybook via Shopback Malaysia, you are entitled to 2.5% cashback. Yes! This means that you get paid to shop! There are a few simple steps for you to kickstart your cashback journey:
Sign up for a free Shopback Malaysia account
Click on the "Shop Now" button on the Shopback portal and you will be redirected to the Easybook website
Purchase your tickets. Remember to utilize your Easybook discount code before checking out.
See your cash being cashed back within 48 hours.
Besides transportation, Shopback Malaysia offers fantastic cashback deals for all your other lifestyle needs. Whether it is getaways, cheap groceries or affordable flights, there is something for everyone. Feel free to check out Shopback's store directory that lists all our merchants. Otherwise, stay up to date by following Easybook's Facebook page.