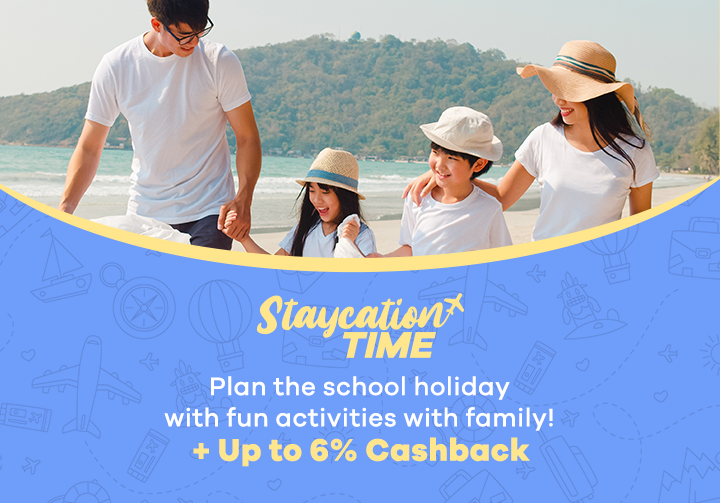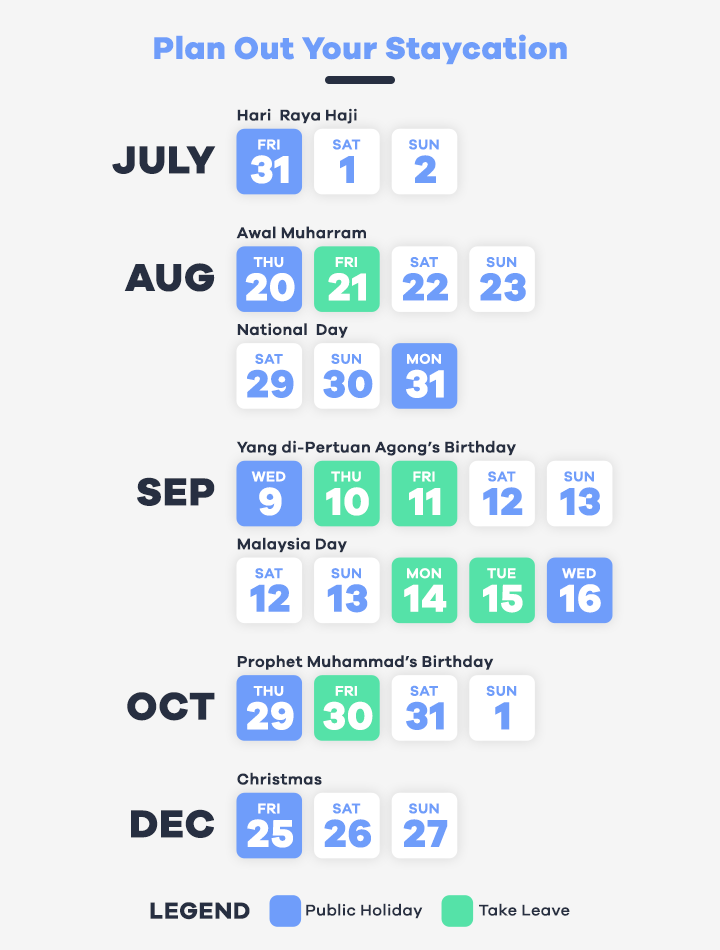 ⚡️ Trip.com Flash Deal ⚡️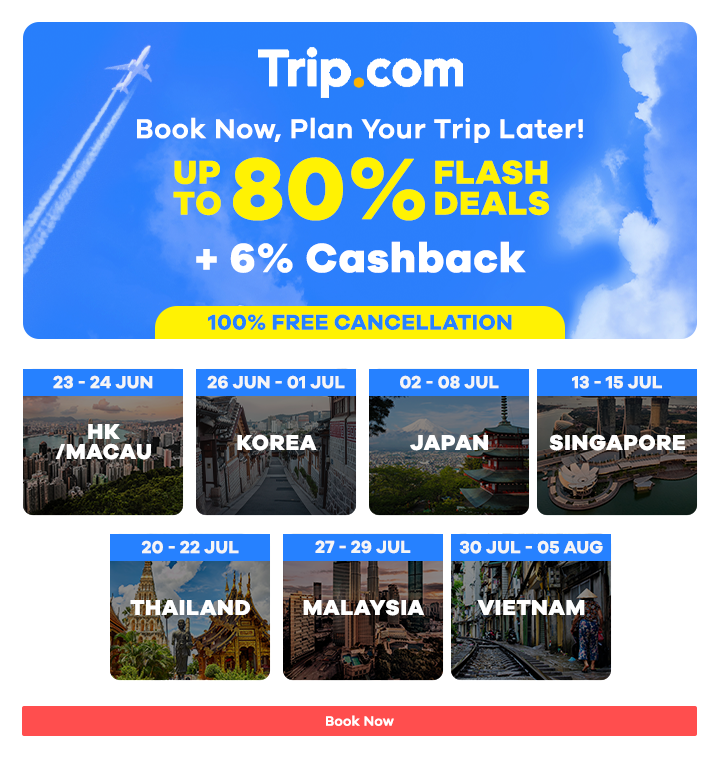 Install ShopBack Extension to Instantly Activate Cashback


Buses, Trains, Ferries & Rental Cars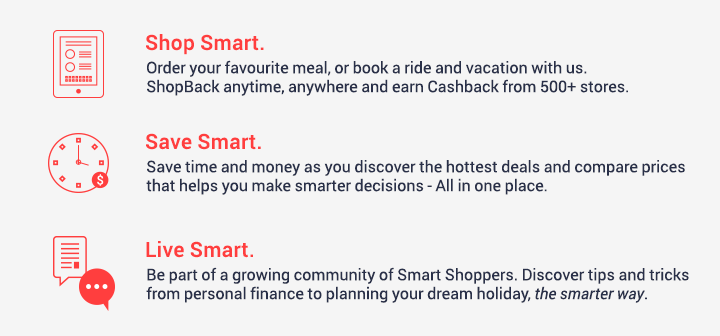 "In the end, we only regret the chances we didn't take."
Say hello to wanderlust! In spite of the expanse of travel quotes and travel websites around the web positing travel tips, the timeless question still remains: why travel? Once and for all, ShopBack will tell you why.
Travel because you have a restless heart that yearns to see beyond yourself. And it doesn't necessarily have to be in equal measure trouble and expensive. There's no reason why it should be, what with the whole plethora of travel deals, travel promotions, travel guides and travel advisors you can find! One great travel website to check out would definitely be Agoda. These Agoda coupons and other travel vouchers and hotel deals will ensure you'll get the best deals anywhere on the web. Acting as an online travel agency, Agoda will help you source the best hotels that fits your timeline and budget! Other awesome travel packages to check out are those from Accor Hotels, where you can get Accor Hotels coupon codes and other great travel promotions to fund your ideal holiday getaway, even if it is a budget travel plan!
Travel because you want to find yourself and self-actualise. Of course, before you head over to your lovely accommodations, you'll have to grab the best flight deals first - because flight costs and air travel oftentimes take up the bulk of the money pie! We recommend you check out the Traveloka promo codes we have in store here to ensure you get a safe and comfortable flight well worth the price. It's time to go on an adventure, my dear friends! Enjoy the (air-plane) journey - it counts just as much as the destination itself.
Furthermore, if you're in need of some last minute flight deals, Traveloka is your travel buddy. With the cheapest prices you can get around this place, who says packing up your life into a single suitcase and buying the first one-way ticket out of here is impossible? Not at all!
"Not all who wander are lost."
Wander with purpose - and with ShopBack Malaysia's travel promotions and best deals, you now can.
Ever the axiomatic quote, is it not? The best way to wander is to do it with a mixed sense of surprise and purpose. And now, with the ever surprising travel agent Fave, you now can! These Fave promotions are specially curated to quench your curiosity and fuel your sense of excitement! Want to grab a special travel package deal to a place you've hardly heard of before? Yep, Fave is tantamount to being your best travel buddy.
Another travel company to check out is definitely Airbnb. If you're into surprise and unexpectedness, what could be a better way than to get a vacation rental - not your typical run of the mill hotel room! Furthermore, with Airbnb coupon codes and discounts, your stay will be incredibly affordable. Breaking the bank and running over your budget? What in heavens is that?
"The gladdest moment in human life, me thinks, is a departure into unknown lands."
Listen to the travel wise, and hop onto the bandwagon with our great travel promotions and travel deals.
Lastly, there's always Expedia to save the day! Encompassing both flights AND hotels, get these great Expedia coupons and other travel deals to basically have your holiday sorted out. Travel packages are the way to go if you're a busy busy bee!
And if you're going to China especially to check out the bustling city life or perhaps searching for serenity and serendipity in the suburbs, you'll absolutely adore Ctrip - a China-focused travel agency! Take a few of these Ctrip coupons offered exclusively by ShopBack Malaysia and fly along with it - we promise that you'll have great fun!
Whether you're looking for travel deals, food inspirations, exercise classes, fashion products or beauty care stuff, ShopBack Malaysia has collated a list of the top online deals to help you save more on all that you buy through us. On top of that, we also collate great deals and coupons to help you save more and knock more off your total shopping cart bill, which can be stacked on top of ShopBack Malaysia's cashback. What are you waiting for? Find the perfect travel deal and travel promotions you so rightly deserve today today!
The highly-anticipated annual Matta Fair is round the corner once again, held this September of 2019; for all those looking for a short getaway, Matta Fair Sale is the perfect opportunity to find a good holiday without breaking the bank! Get the best promotions, deals and booking offers today. Or if you want a more serene and laidback shopping experience from the comfort of home, ShopBack allows you to get the best of travel promotions from home, nearly as good as the Matta Fair deals. Get cashback on top of all your huge savings from the top travel promotion when you shop with ShopBack Malaysia - your savings could potentially outweigh those from Matta Fair!
Have fun on holiday, folks!