Qoo10 Coupon & Vouchers in Malaysia for March 2019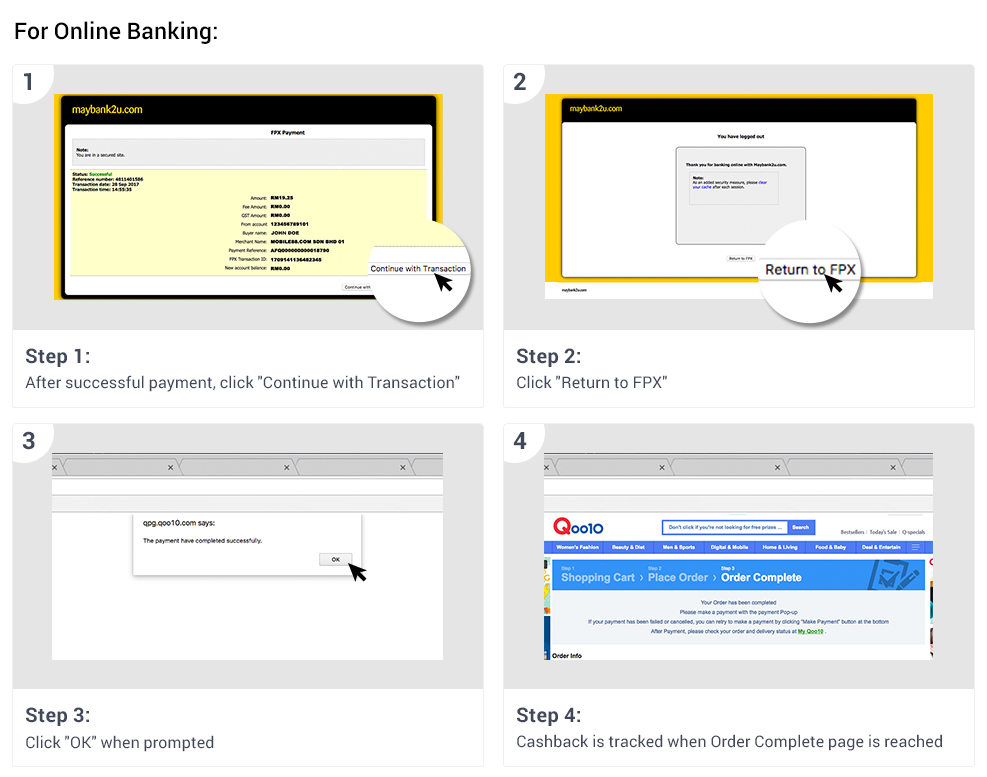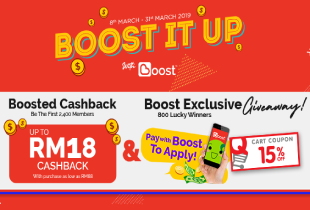 Qoo10 Promo: Use Boost to check out & enjoy RM18 off with Boost Cashback (first 2,400) + receive 15% cart coupon giveaway! Deal until 31 March 2019.
Use Boost to check out on Qoo10 & enjoy up to RM18 Boost Cashback - limited to first 2,400 redemptions.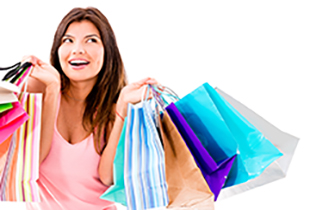 Qoo10 Deal: Receive Nestle Coupon + Qoo10 voucher with up to 30% storewide savings, free shipping (RM80 min spend) & more! Deal ends 31 March 2019.
Enjoy up to 30% off on Nestle products on Qoo10 with Nestle coupon + Qoo10 coupon, also enjoy free shipping with RM80 min spend.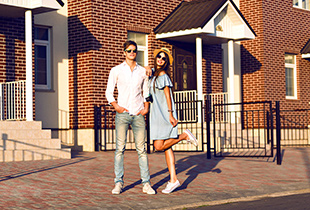 Shop Watsons Online on Qoo10 with Convenience at Your Fingertips
Purchase your health and beauty needs from Watsons through Qoo10! Select from products like hair care, facial wash, face masks, dental floss and more. Keep a lookout for Qoo10 coupons to enjoy discounts for your purchases. Terms and conditions apply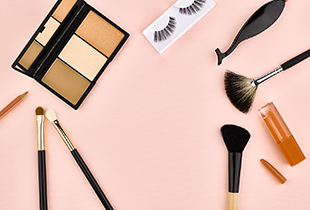 Buy from your favourite Beauty Bestsellers on Qoo10!
Have a look at Qoo10's beauty bestsellers segment to score the best cosmetics and skincare deals. Select from brands like Etude House, Missha, The Face Shop and more. Don't miss the Qoo10 coupons to enjoy further discounts. Terms and conditions apply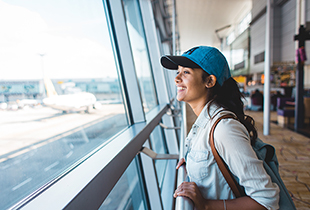 Enjoy 40% on Admission Tickets for Sunway Lagoon. No Qoo10 voucher Required
Head out for a day of fun in the sun at Sunway Lagoon. Get your tickets online at 40% off and gain admission to all 6 parks. Keep a lookout for Qoo10 vouchers to enjoy further discounts. Terms and conditions apply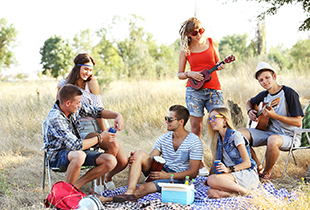 Have a look on the Today's Sale Page on Qoo10 to Enjoy up to 50% off!
Shop from the time sales, daily deals and group buys to get major discounts for your purchases! Select from clothes, electrical appliances, cosmetics, household items and more. Be sure to keep a lookout for Qoo10 vouchers to enjoy discounts. Terms and conditions apply...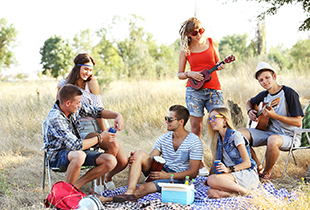 Shop Bestsellers on Qoo10 to Enjoy Free Shipping! Selected Items Only
Check out the bestseller page on Qoo10 to purchase good quality items at affordable prices. Choose from products like skincare, milk powder, makeup, shoes and more. Be sure to keep a lookout for Qoo10 vouchers to enjoy discounts. Terms and conditions apply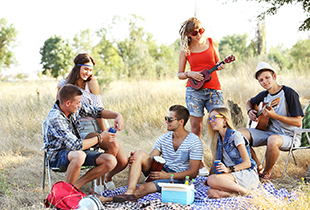 Get KitKat on Qoo10 and Get a Mickey Mouse Cooler Bag for Free!
Purchase a bundle of KitKat share pack, KitKat bites, KitKat Green Tea share pack and KitKat Mini Mocha share pack to get a Mickey Mouse cooler bag for free. Keep a lookout for Qoo10 coupons to enjoy a discount. Terms and conditions apply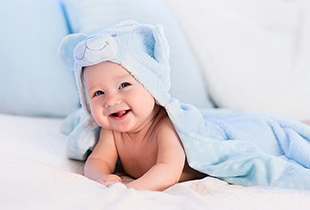 Shop Mother and Baby Items on Qoo10
Get maternity clothing, baby food and other infant necessities on Qoo10! Choose from brands like Merries, Kleenex, Huggies and many more. Be sure to keep a lookout for Qoo10 discount coupon to enjoy further discounts. Terms and conditions apply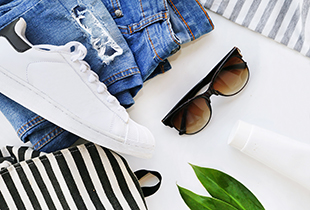 Buy in a Group and Save up to 50%! No Qoo10 Voucher Required
Invite your friends and family to shop with you on Qoo10 to get price cuts for your purchases! Choose from skincare, health foods, electronics and more. Don't forget to keep a lookout for Qoo10 coupons to enjoy further discounts. Terms and conditions apply...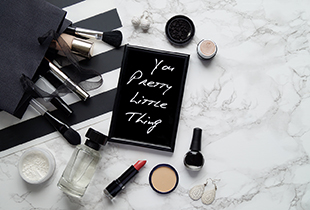 Up to 50% off Products from Editor's Runway on Qoo10
Shop make up and skincare from brands such as Innisfree, Laneige, Etude House and more on Qoo10. Choose from items like clay masks, BB cushions, moisturiser and others. Also not to be missed are the Qoo10 coupons to enjoy further discounts. Terms and conditions apply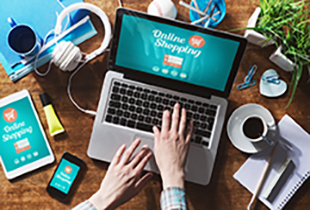 Get Living Essentials on Qoo10 at a Discount!
Stock up your home supplies by shopping on Qoo10. Select from food and baby items, infant neccesities, household appliances and plenty more. Be sure to keep your eyes peeled for Qoo10 coupons to enjoy discounts. Terms and conditions apply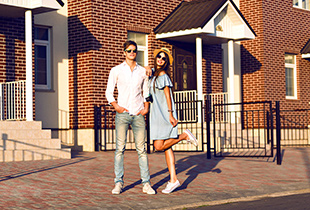 Buy the trendiest and most stylish fashion on Qoo10 Shopping Market
Choose from a wide selection of ladies and men's wear, accessories, electronics, household items, skincare and many more. Check out Qoo10 via ShopBack for awesome deals. Daily deals, promotions and discounts are available on Qoo10! Terms and conditions apply
Ensure you reach the Qoo10 "Order Complete" page after payment is made. For online banking, after successful payment, click "Continue with Transaction" and "Return to FPX" to reach the Qoo10 "Order Complete" page.

Qoo10 users are encouraged to confirm their orders when it is delivered, otherwise the system will automatically confirm the order within 7-14 days

Cashback will take within 60-90 days after your package has reached you to turn from "Pending" to "Redeemable"

Usage of cart coupons not posted and approved by ShopBack may affect your eligibility for Cashback

Users are required to click through ShopBack's Shop Now button and complete purchase wholly within the same redirected tab/window to qualify for Cashback
Recent Articles
More about Qoo10
Enjoy shopping more with Qoo10 coupons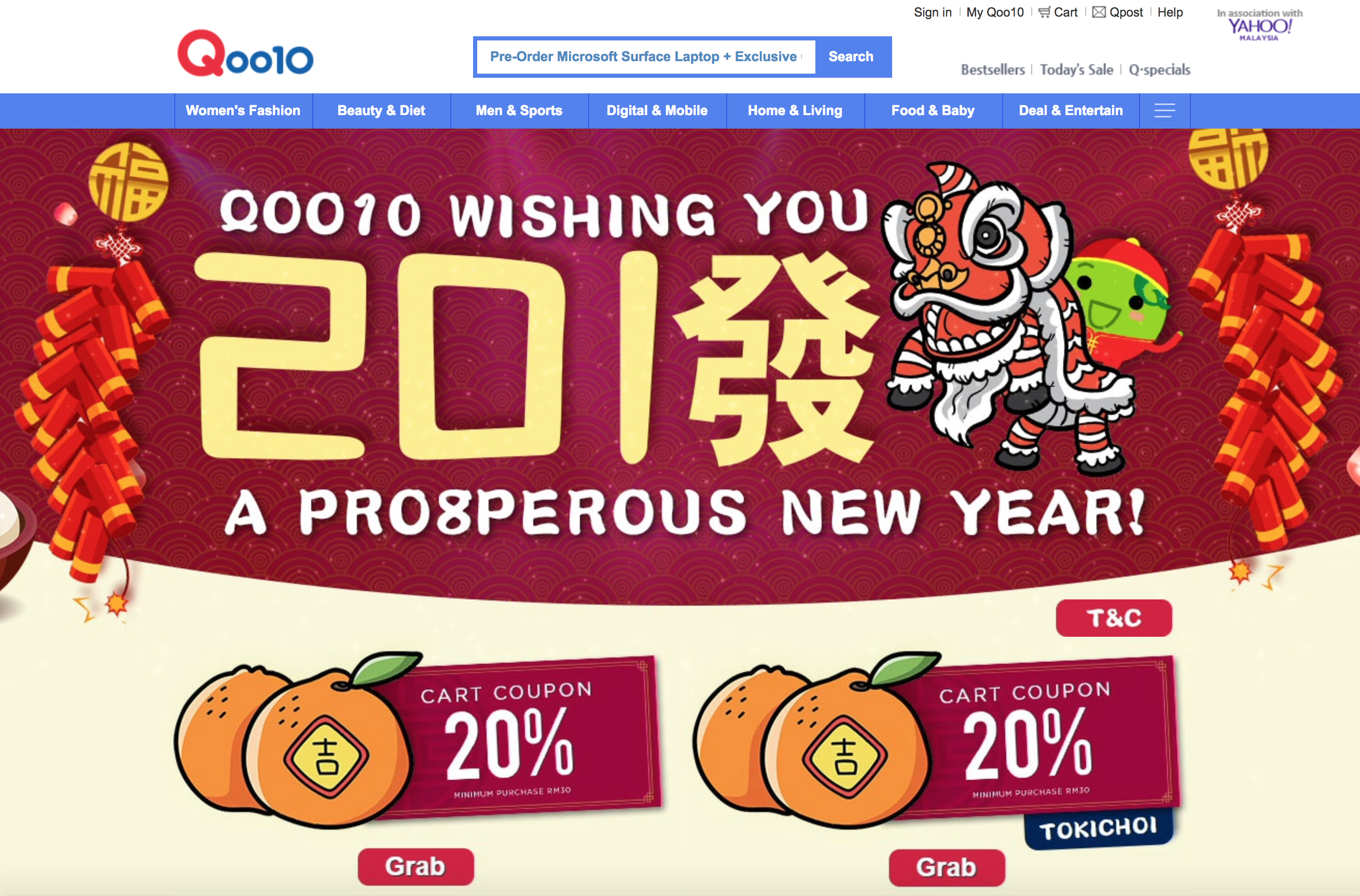 Not content with simply bringing a diverse group of sellers and buyers together, Qoo10 also offers its customers several kinds of discounts and coupon codes. What's better is that the coupons on Qoo10 are not hidden under multiple layers but available on the home page, store pages and more.
Qoo10 have several kinds of coupons, including item coupons, store coupons, and cart coupons. Item coupons are used for selected items only. Store coupons could be used across a combined number of products from the same shop. This allows one to have more shopping variety while hitting the minimum amount more easily. Last but not least, the cart coupons allow one to have a discount on all the items in their shopping cart, regardless of product type and stores. These coupons are stackable, so you can redeem discounts for one of each, adding to a bigger saving. Enter the coupon codes at the checkout page.
Regulars on this site can find amazing discounts in the form of daily deals. This section has various products that go on sale every day. The sales may be across product categories such as beauty, men's care, and household items or even by merchants. A merchant may slash their rates by significant amounts across their product range for a limited time. Consumers who prefer a particular store over others can go regularly on the site and track the merchant for best deals and offers.
Along with these daily and rotational Qoo10 discounts, individuals can also reap major benefits during festivals such as Chinese New Year and Wesak. During these times, there are numerous Qoo10 coupon codes on offer. These coupon codes are available for a variety of amounts, each with a minimal amount to hit before it could be used. Complete with favourable pricing throughout the site during these seasons, expensive items such as those for home living and technology are now available at exceptional prices by reputed sellers, allowing consumers to buy whatever they want without breaking the bank.
Promotions on the website are another great way for consumers to save money while knowing about all the latest brands and products. The Qoo10 promo codes can be found on various items and often serve as a way of bringing a particular brand at the forefront of the customers' attention. With extensive deals and mega savings, these promos codes are an ideal addition to the shopping experience on Qoo10.
| Types of coupons | |
| --- | --- |
| Item Coupons | Valid for selected items only |
| Store Coupons | Applicable to various items purchased from the same shop |
| Cart Coupons | Discount off total shopping cart bill |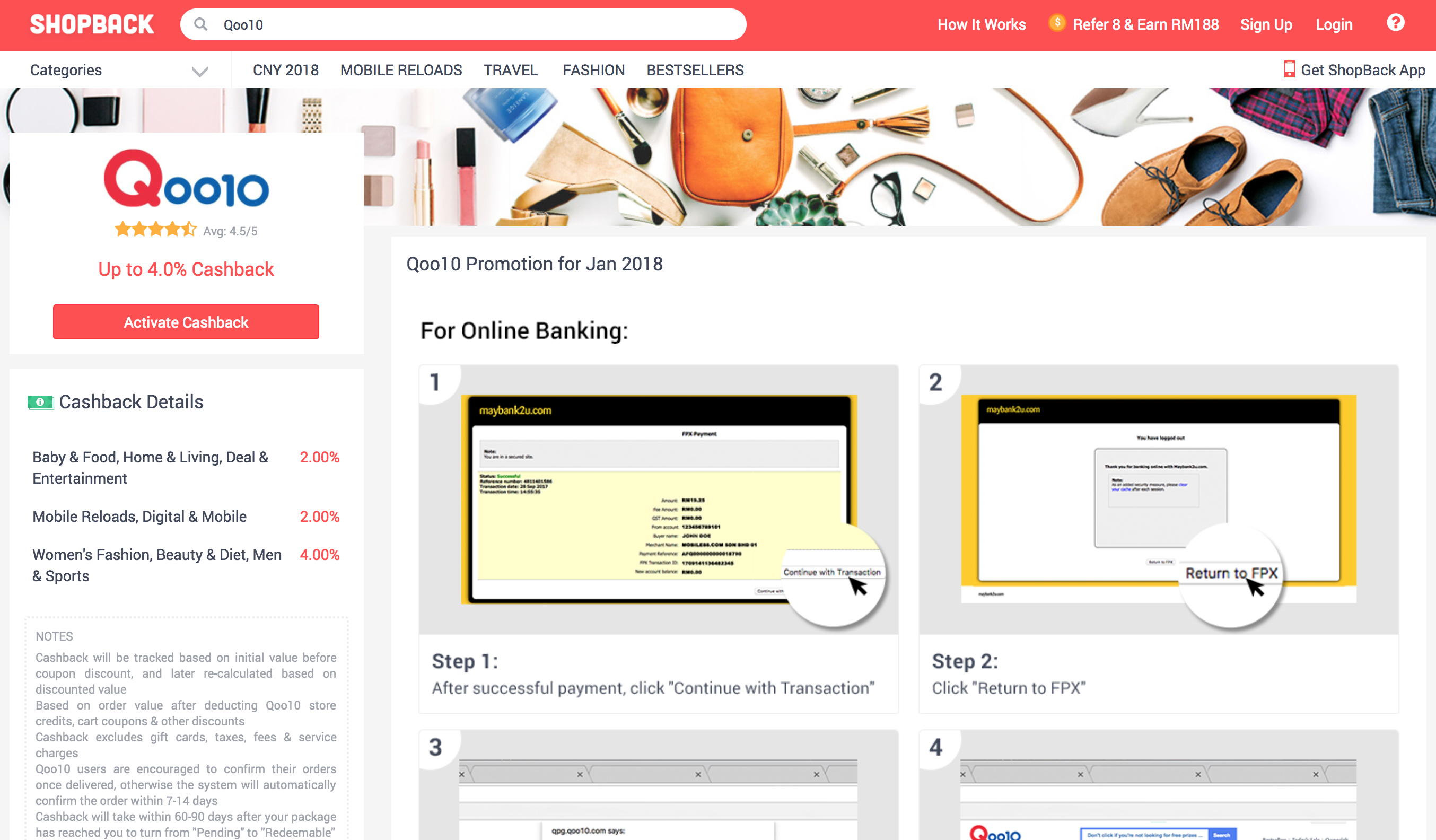 With all the discounts and coupon codes offered by Qoo10, customers can enjoy even better prices by shopping through ShopBack. By using this website, customers can get additional cashback that makes the shopping experience better and more economical. For those concerned about complicated paths for these cashbacks, fret not. The process is quite simple.
Simply login to your Malaysian ShopBack account and click on the Qoo10 merchant page. Choose the Qoo10 coupon code you prefer and click on shop now. Along with the discount benefits offered by Qoo10, you will now receive additional cashback from ShopBack. Once you have completed the transaction, the cashback will be reflected in your account.
On top of that, keep yourself updated with exclusive Qoo10 promotions that is refreshed on the ShopBack page almost daily.
For those that aren't always quick to navigate to individual sites, Qoo10 has an enormous social media presence where latest deals, promo codes and vouchers are constantly updated. One can simply follow them on Facebook or Twitter to know about the latest offerings. These social media portals are also a great way for customers to interact with the brand, share their feedback and be informed of products they may have missed in a sea of similar things on the site.
These pages specially cater to Malaysian deals and are ideal for customers in Malaysia to know the latest products available in their country. You might also want to check out similar stores such as 11street or Lazada for more online shopping
'Every want. Every need. Every day.'
The company's tagline speaks volumes about this brand and what it offers its customers. This online marketplace has taken the e-commerce world by storm with its extensive range of products and daily deals. A popular name in every Malaysian household, this online portal seeks to offer customers every product or brand they may need, from food and fashion to home, technology and a lot more. While online shopping has received unmatched popularity across the globe with some steady online websites, a multitude of deals and a host of merchants ensures that this site has something to offer everyone and often at the best price.
Qoo10 is nothing like your typical website but elevates the experience with multiple deals, extensive products, innovative rewards and other features. The company's vision is to bring together diverse buyers and sellers from across the world and make life simpler. Their brand name itself highlights this with 'Q' symbolising quest, 'oo' the search and '10' for perfection.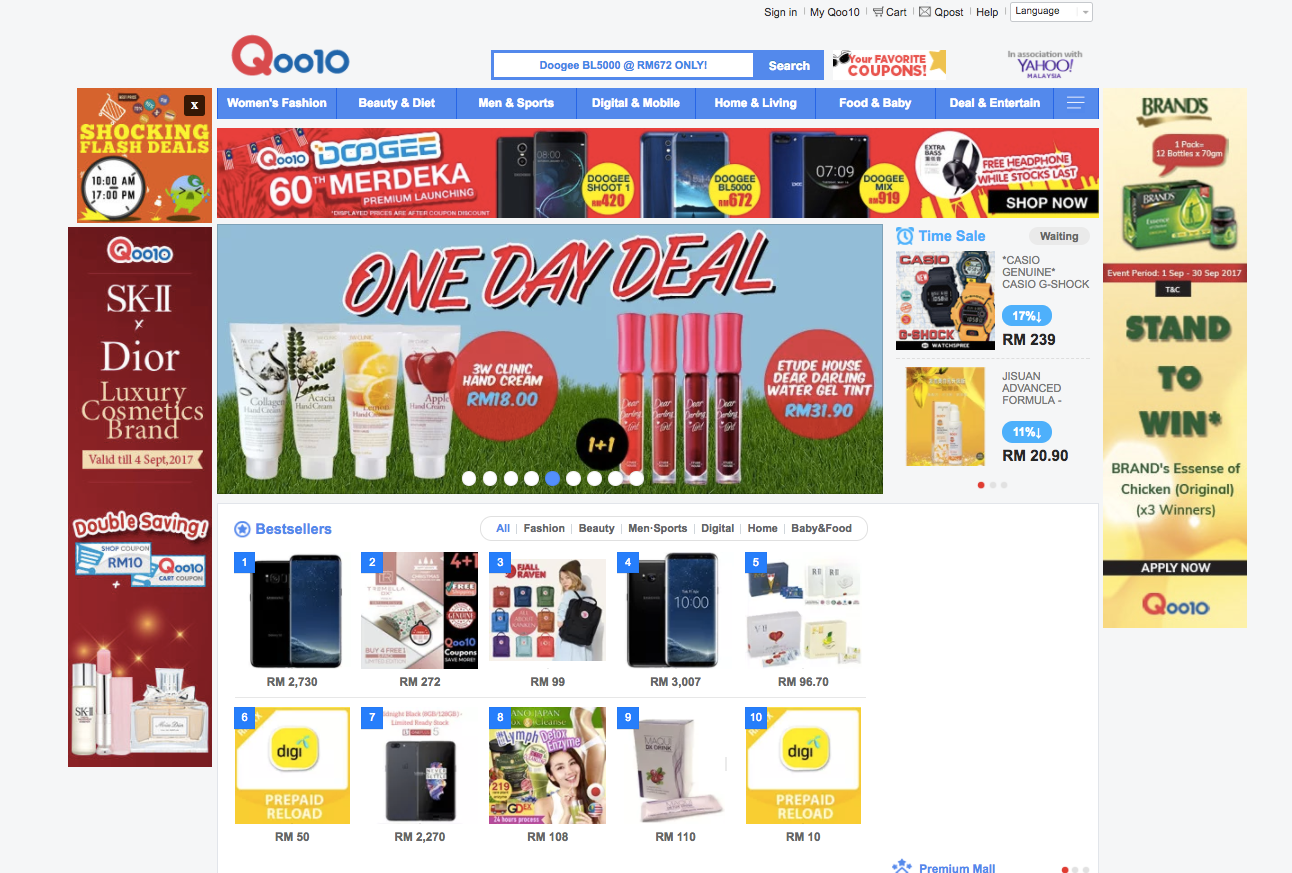 The company was founded by Ku Young Bae, an engineer who was attracted to the concept of online shopping websites like eBay but felt they were still lacking something. He was convinced he could improve this phenomenal concept of online shopping and aimed to take advantage of the internet boom to realise his dream. Knowing he would need funds to jumpstart this project, he set out to raise capital. Ku needed an investment of US$2 million to start, but he was able to raise US$7.5 million for his dream project. He started the company under the name of Gmarket and rebranded it to Qoo10 after eBay bought out its Korean business for US$1.2 billion. Today, with exciting voucher codes and discounted pricing, this website has become a leading online marketplace in South-east Asia. In Malaysia and Singapore, almost every household can be seen surfing the Qoo10 website for latest deals and new product offerings.
Qoo10 offers and shopping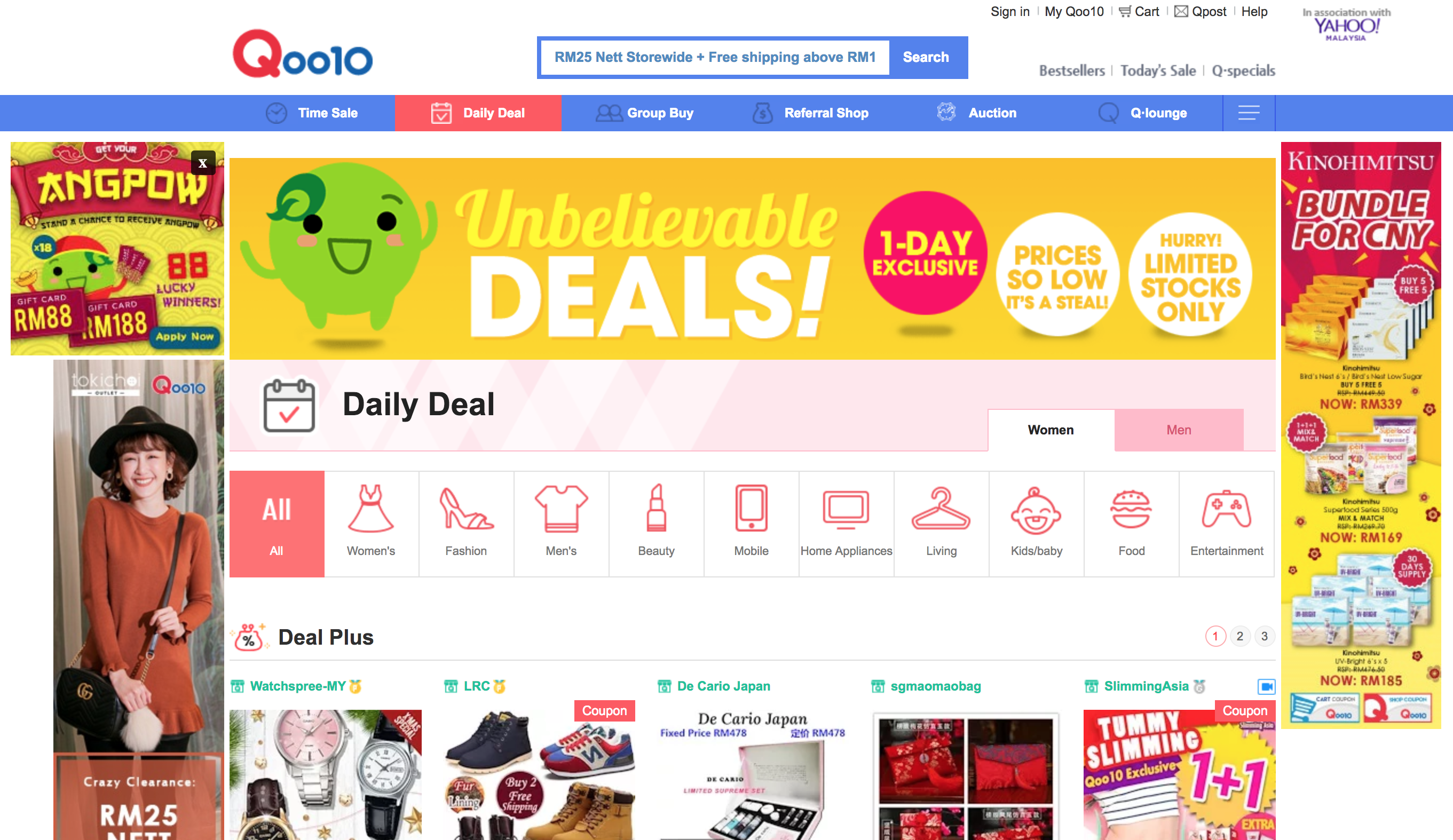 For anyone looking for the ease and convenience of online shopping along with unmitigated access to products, Qoo10 is the place to be. The Qoo10 coupons available on select products makes the shopping experience even more exciting. Customers can visit the site and look for whatever product they need. Organised and clubbed under broad headings, the products on this site are easy to find and purchase. In addition, there are many deals available on select products, allowing customers to receive deep discounts on certain brands.
Not only is each product detailed properly to aid customer selection, reviews for each product by actual paying customers further help others in choosing the right product. To encourage customer participation with the website, Qoo10 offers Qstamps for every delivery confirmation and product review. The Qstamps are redeemable for Q-points, which in turn are used as further discounts on checkout. These reviews also help sort out the great merchants from the average, enabling better purchases for future customers. It is a win-win situation for everyone.
Stay updated with the mobile app
Taking customer an shopping experience to a whole new level is Qoo10's mobile app. This app, available on both Android and iOS platform, is the fastest and most convenient way to shop - all through a click on your smartphone. With everything available in the palm of your hand, the Qoo10 app is also integrated across countries so that individuals do not have to download different apps when travelling.
The mobile app also brings in exclusive offers for customers with App-Exclusive discounts, rewards and priority updates on latest products and promotions. With this app, customers no longer need to track the site daily. Instead, they can set up alerts and notifications for all their favourite stores and stay updated with any new promotions. A quick login through the app can offer detailed information on latest deals, coupons, and upcoming promos. In addition, the organised view of the app allows for easy navigation and quick searches for specific items.
Another benefit of the app is the direct payment method that is safe and secure. Customers can simply identify the item they want and make payment on the app itself. In addition, the share function lets customers get the opinions of their friends and family for a product before purchase. For those excitedly waiting for a package they ordered, the track delivery option allows them to literally track their package as it is shipped from the seller and makes its way to the customer.
Along with excellent products, diverse merchants, discounted prices, and Qoo10 vouchers, the site also offers multiple payment options to customers for efficient shopping. There are numerous payment options for customers to choose from ranging from the usual payment via a debit or credit card, as well as an option to complete their transaction using PayPal and iPay88. For those that prefer cash payments, Direct Cash Transfer could be made with CIMB bank accounts.
Customer experience at Qoo10
Apart from being extremely customer-centric with its products, the website also ensures customers receive maximum comfort and satisfaction from their shopping experience. Qoo10 offers free shipping on most deals making it a convenient and economical way of shopping. No longer do customers have to lug around heavy products as they can have things delivered to their doorstep at an affordable price. In addition, the payment is transferred to the merchant only after the customer has confirmed a satisfactory receipt of the product, thanks to the Escrow services. This way any fake sellers that may have got through the site are not able to take advantage of the customers by sending unsatisfactory products. Quality of the product and satisfaction of the customer is Qoo10's number one priority.
Further, customers even have the option to return their products within 7 days of receipt by simply logging in to their account and selecting the reason for return or change. This makes it a hassle-free experience and allows customers the mental peace to know their money won't be getting wasted if the product is not up to par. In case the period of 7 days has passed, customers can still request for an exchange but they are liable to provide additional details and may need to wait a little while longer before the matter is processed.
Still need help? Just reach out!
The Qoo10 website is quite easy to navigate through but the myriad of offers and coupons all over the site can sometimes be a little overwhelming. In case customers are concerned about anything while shopping on their favourite online portal, they can simply reach out by clicking on the 'Help' tab at the top right corner. There is a list of FAQs which take care of several common complaints. Most customers finding the answers they need here itself.
However, if there is a concern not addressed here or something specific that a customer would like to know about, they can contact the site using the 'contact us' tab at the bottom of the page. For those comfortable with a direct conversation, the hotline number +60 03-2027-4737 is available for assistance on all weekdays from 9am-12pm and 1pm-6pm.